Overview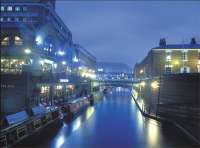 Birthplace of the Industrial Revolution, Birmingham is shaking off its dreary reputation as a manufacturing city to reveal a cosmopolitan world city. Situated in the geographical heart of England, the UK's second-largest metropolis is a mixed bag of cultures, dotted with a colourful array of continental eateries, modern shopping arcades, sweeping plazas and vibrant markets.
Much of the area now covered by Birmingham's metropolis was originally the northern corner of the ancient Forest of Arden. Birmingham came to life in the mid-1800s as a major manufacturing town owing to the large deposits of exploitable coal and iron nearby. Despite heavy bomb damage during World War II's 'Birmingham Blitz', much industrial heritage is still present in 'Britain's canal city', which has more even waterways than Venice. Built over 200 years ago, the canals, which once bore the raw materials that would spawn the Industrial Revolution, are now principally used for pleasure, and provide a moody backdrop to the historic buildings, restaurants and pubs that site alongside the water, most notably at charming Brindley Place and the Gas Street Basin.
Birthplace of the likes of JRR Tolkien, Robert Plant, Black Sabbath and The Streets, the Brummies have done their fair share of creative contribution. An impressive live music scene now illuminates the evenings and an exhaustive listing of events can be found in the free fortnightly publication, The Fly. A rich bounty of cuisine and culture make up the world-renowned Balti Triangle, and the curvaceous Selfridges store with its mottled futuristic 'skin' is not to be missed at the Bull Ring centre, a commercial hub that has been in use since the Middle Ages. For a breath of fresh air, head to one of Birmingham's five Green Flag-status parks, and enjoy the shade of the city's dense oak tree cover.
GettingAround
The best way to explore Birmingham is on foot as the majority of the city centre is now pedestrianised and the canals, which have been cleaned up, make for attractive walkways. The majority of transport used in Birmingham and the West Midlands area are buses. There is no central bus station, but a bus stop can be found on almost every corner. Travel West Midlands is the main operator; a single fare costing between £0.80 to £1.10 and a Daysaver ticket, allowing unlimited bus travel for one day costing £3. An exact fare is required when boarding the bus, as drivers will not give change. Black cabs can be hailed in the street or reached at one of the many taxi ranks in the city centre, the main ones situated at New Street Station, Stephenson Street and Digbeth Coach Station. New Street and Moor Street train stations provide rail connections to destinations throughout the UK. For coach transfers to other major towns and cities, National Express is a good bet.
Events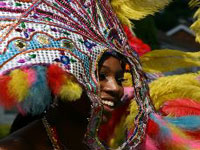 Birmingham International Carnival
A huge festival in the spirit of the Caribbean, the Birmingham International Carnival attracts thousands of revellers each year for a day of non-stop, music, fun and dancing, where all are welcome to celebrate Birmingham's diverse community. Market stalls proffering arts and arts, Caribbean cuisine and festival trinkets line the streets, and a colourful parade of extravagant floats and larger-than-life costumes makes its way down the procession route to the accompanying clamour of carnival music.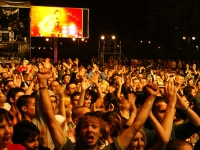 ArtsFest
A weekend of music, dance, theatre, arts and crafts, the Birmingham ArtsFest is the UK's largest free arts festival. Organised by the Birmingham City Council, the festivities reflect the region's growing reputation for culture and the arts, with over 400 free events on offer. The hub of the event remains at Centenary Square, supplemented by 25 other unique venues, from art galleries to outdoor stages. Festivalgoers can try their hand at a variety of activities at the Do It! workshop tents, marvel at the Light Night exhibition, and attend diverse performances by hundreds of international artists.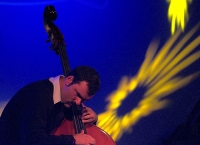 Birmingham International Jazz Festival
Fetauring musicians and bands from the USA, Spain, France, South Korea, Hungary, Poland, Holland, Czech Republic and Venezuela, it's no surprise that thousands of tourists and music fans from around the UK make their way to Birmingham each July to indulge in a rich selection of Jazz music. Presenting over 180 concerts in ten days, almost every show is free to the public, and crowds at the Festival are famously appreciative and lively.
Attractions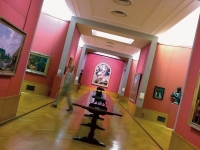 Barber Institute of Fine Arts
Praised by The Observer as 'one of the finest small art galleries in Europe', the vivid red walls of the enchanting Barber Institute of Fine Arts are adorned with some of the most celebrated art from the 13th to 20th centuries. Browsing the robust artworks, visitors are treated to the timeless talents of the old masters and modern pioneers such as Monet, Manet, Gauguin, Van Gogh and Degas. Offering a fascinating collection of paintings, drawings, prints and sculptures, history enthusiasts can also venture into a bygone age at the coin gallery, which hosts one of Europe's finest collections of Byzantine coins. The Barber Institute's Gallery Shop is a worthy stopover for some souvenirs and gallery-related literature.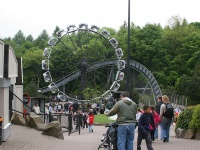 Alton Towers
Alton Towers is the UK's premier theme park aimed at the thrill-seeking and young-at-heart, and can be a welcome excursion for those who have overdosed on the culture and tranquillity of the Cotswolds. Rides with names such as Nemesis, The Blade, Submission and Ripsaw are definitely not for the faint-hearted, but the park does cater for the whole family with an adventure land and farmyard for younger visitors, as well as a hugely popular Charlie and the Chocolate Factory ride. For those exhausted by the day's antics, Alton Towers operates its own Hotel, and there are plenty of spots to grab a bite to eat.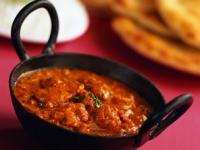 Balti Triangle
Any visit to Birmingham is not complete without visiting the city's 'curry capital' and sampling its unique Balti fare. Originating from the large Kashmiri population, the Balti dish was officially discovered in 1976. The word balti means 'bucket', and refers to the round-bottomed pan, similar to a wok, in which the dish is served. A mouth-watering stir-fried curry with an amalgamation of spices, fresh herbs and tantalising masalas, newcomers should forget their knives and forks and mop up the sauce with a wad of aromatic naan bread. Located in the Sparkbrook area, ten minutes from the city centre, the Balti Triangle boasts over 50 restaurants dedicated to Eastern cuisine and a smattering of shops, ranging from Asian clothes and fashion to exotic foods and Bollywood merchandise.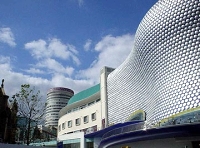 Selfridges Store
A Birmingham landmark, the Selfridges store at the Bull Ring Market boasts a stylish design, proving that contemporary architecture can thrive outside trendy London. Designed by Future Systems' architects, the knobbly silver façade was inspired by Paco Rabanne's chain mail dresses. Constructed with concrete, which was then painted a glowing blue and adorned with 16,000 polished aluminum disks to create a mottled outer 'skin', the contemporary construction cost just over one million US dollars to build. Transforming Birmingham's urban fabric, the store draws thousands of visitors each week to witness its bizarre design and browse the designer goodies inside.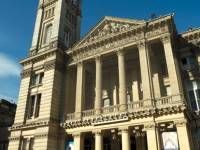 Birmingham Museum and Art Gallery
Boasting the largest collection of Pre-Raphaelite paintings and drawings in the world, the breathtaking works of luminaries such as Dante Gabriel Rossetti and Edward Burne Jones can be found at the Birmingham Museum and Art Gallery. The spectacular Waterhall Gallery of Modern Art is littered with impressionist masterpieces and is not to be missed on any trip to Birmingham; while the same can be said of the Greek, Roman and Ancient Near East Gallery, which never ceases to please. With fine art from the 14th century onwards and an impressive collection of archaeological finds documenting 400,000 years of history, culturally-minded visitors will be suitably satisfied. The Edwardian Tea Room provides a cosy space to discuss what you saw and serves warm beverages, light snacks and scrumptious cakes.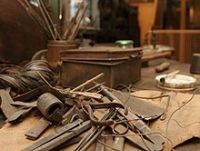 Museum of the Jewellery Quarter
Take a journey back in time at the Museum of the Jewellery Quarter. Housed in an original jewellery-making factory dating from the early 1900s, the enchanting family-run firm of Smith and Pepper provides a window into the ancient crafts and skills that made Birmingham the centre of the British jewellery industry. The factory is presented exactly as it was left when abandoned in 1981 (after 80 years of jewellery-making), even down to the coffee cups that workers neglected to take with them. The museum also uses state of the art technology to present the history of jewellery-making in the Midlands to newcomers. Over 100 jewellery shops line the streets of the Jewellery Quarter, and are a popular attraction for bargain-hunters and shoppers looking for a special purchase. Awarded Best Small Visitor Attraction in the Enjoy England Awards 2010, the Museum of the Jewellery Quarter provides an interesting and compelling day out for visitors to Birmingham.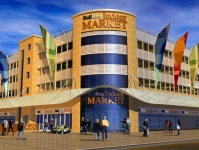 Bull Ring Markets
Acknowledged as England's 'Best Outdoor Market' in 2008 by the National Association of British Market Authorities, the Bull Ring Open Market is renowned for its extensive range of fabrics and fresh produce. The market took the illustrious prize on account of its promotion of healthy eating policies and ongoing support of low-income families. Each year more than six million people visit the Bull Ring Markets. The Indoor Market, housing 140 unique stalls, is best known for its fresh fish section. For a good dose of bric-a-brac, meander through the smorgasbord of antiques, vintage clothing and cheap trinkets at the Rag Market, which is a shining example of London's charming market culture.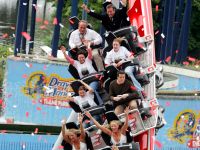 Drayton Manor Theme Park
A short drive from Birmingham's city centre, the Drayton Manor Theme Park offers an exhilarating alternative to shopping and sightseeing. Loaded with more than 50 rides offering high-octane thrills, the English media has lauded the park as having 'Britain's scariest rides'. Visitors can drop 177 feet (54m) from the world's first stand-up tower, take a watery plunge in a rescue boat down a slippery 180º platform, fly around one of the parks two swirling rollercoasters, or tackle the rapids with friends at Splash Canyon. Family fun at Drayton Manor Theme Park has not been short-circuited either, as a wide variety of child-friendly rides are provided. The brand-new Thomas Land area (based on Thomas the Tank Engine) is already proving wildly popular amongst younger visitors.
Dining
Opus
Cuisine style: British
Renowned for its organic seasonal cuisine, Opus Restaurant is ideal for a sophisticated lunch or refined dinner. Boasting a mouth-watering British menu, patrons at Opus Restaurant can expect to see a changing daily menu dictated by the whims of the fresh produce market. Serving contemporary dishes oozing with gourmet excellence, the restaurant is renowned for its free-range meat, homemade bread, freshly caught wild fish and impressive wine menu. The décor at Opus exudes a contemporary elegance, the soft grey and white fabrics adorning the tables, complimented by blush walls and modern lighting. Open Monday to Friday for lunch and dinner and dinner only on Saturday.
Address: 54 Cornwall Street
Al Frash Balti Restaurant
Cuisine style: Indian
Birmingham Balti specialist, Al Frash has earned its reputation largely by word of mouth. A modern, slick and simply decorated restaurant, the aromatic Kashmiri dishes take centre stage here. Serving up the best Balti in town, Chef Azam has been carefully preparing his renowned Balti dishes and curries for over six years. Be prepared for huge Nan breads and delicately infused flavours, not to mention attentive service. The restaurant is unlicensed so guests are advised to bring their own alcoholic refreshments. Open for dinner daily.
Address: 186 Ladypool Road, Sparkbrook
Cafe Ikon
Cuisine style: Spanish
Housed in the trendy Ikon Gallery complex, overlooking the canal areas, Café Ikon is the ideal venue for a relaxed lunch and pre theatre snack. Specialising in tapas and Spanish cuisine sourced directly from local suppliers, guests get to select from an authentic and exhaustive tapas menu. A chic urban café ambiance resonates and is complimented by an international wine list and carefully presented food. Choose from the five different types of Paella or get adventurous with the selection of meat, seafood and vegetarian tapas dishes. Open daily for lunch and dinner. Closes at 6pm on Sunday and Monday.
Address: 1 Oozells Square, Brindley Place
Itihaas Indian Restaurant
Cuisine style: Indian
Awarded the Best Indian Restaurant in the UK at the 2007/8 Cobra Good Curry Guide, Itihaas is where contemporary dining meets traditional cuisine. Impeccable service, sophisticated décor and gourmet Indian food combine to create a memorable dining experience. Young entrepreneur Raj Rana says the restaurant is the materialisation of his mantra, an old Indian custom, which translates into 'the guest is God'. Recommended meals include the lamb meatballs starter, delicately spiced with cardamom and cloves and for mains the khari maha jhinga, king prawns, pan fried and marinated in a thick masala gravy. Itihaas is open for lunch and dinner Monday to Friday and dinner only on Saturday and Sunday. Open for dinner on Christmas Day, Boxing Day, and bank holidays.
Address: 18 Fleet Street
Simpsons
Cuisine style: French
This Michelin Star restaurant is renowned for both its fresh ingredients and inventive menu. Set in a picturesque garden setting, the restaurant overlooks rolling lawns and resonates a warm café atmosphere, ideal for a summer lunch or heart-warming evening meal in the death of winter. Offering both set menus and ordering a la carte, guests will be impressed by the seasonal variety. The summer menu boasts a tarte fine of Cornish mackerel, fennel salad, parmesan cheese, marinated tomato, black olives and basil. Any fish is a good idea for a mains, the Carpaccio of organic salmon, with chilli ginger dressing, spring onions and mustard cress taking the cake. Open daily for lunch and dinner.
Address: 20 Highfield Road, Edgbaston
Airports
Birmingham International Airport
Website: www.bhx.com
Location: The airport is situated eight miles (12km) south east of Birmingham.
Contacts: Tel: (0)8707 335 511.
Time Zone: GMT (GMT +1 between the last Sunday in March and the Saturday before the last Sunday in October).
Departure tax: None.
Transfer between terminals: The two terminals are within easy walking distance of each other.
Facilities: There are banks, bureaux de change, shops, restaurants, business lounges, baby changing facilities and a tourist information desk in the terminal. Disabled facilities are good; those with special needs should contact their airline in advance.
Parking: The airport's 'drop and go' area is adjacent to the departures terminal and costs £1 per ten minutes. Garages 1, 2 and 3 are best for short- and medium-stay parking. They are located beside the terminal building and charges are £3.50 per hour or £20 per day. The long-stay parking garages are located next to the second roundabout along Airport Way, a ten-minute walk from the terminal. There are regular shuttle-buses between the long stay parking lots and the terminal. Long-stay parking is free for the first 15 minutes, £3.50 per hour, and then £21 for the first 48 hours.
Transfer to the city: Taxis are available from outside passenger terminals and cost around £18 to the city. Buses to the city centre and surrounds can be caught opposite Terminal 2 at the Bus and Coach Terminus. Bus 900 travels to the city centre from stand K. Trains run from Birmingham International to Birmingham New Street Station and vice versa during the day but are less frequent in the evenings and on weekends.
Car rental: Car rental companies include Avis, Budget, Europcar, Hertz and National. All car hire booking desks are located in the Millennium Link Building, a short walk from both Terminals 1 and 2 the International Terminal.