Overview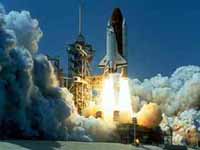 The most famous resident of this central Florida city is Mickey Mouse, the cartoon creation of animated movie tycoon, Walt Disney, whose vision has turned Orlando, and the adjacent Lake Buena Vista and Kissimee areas, into the world's busiest, biggest and best-known concentrated tourist Mecca. Disney bought up land in the area with the aim of establishing his dream theme park back in the 1960s. He died before the first park, the Magic Kingdom, officially opened in 1971, but his legacy has taken root and is still growing. Currently the Disney empire in Orlando includes four theme parks, dozens of smaller attractions, thousands of hotel rooms and holiday apartments, hundreds of restaurants and snack bars and even two cruise ships. It is not only the Disney dazzle that draws visitors to Orlando. There are other attractions here too, like Universal Studios and Sea World, all adding to the maelstrom of thrills and pleasure palaces that this city is now renowned for. Just a trip down attraction-rich International Drive is a mind-boggling experience.
GettingAround
Anyone staying at a Disney resort or official Disney hotel need have no qualms about getting around the Orlando magic kingdom. An unlimited free transportation network runs throughout, with buses, monorails, ferries and water taxis connecting all the parks and attractions before, during and for a couple of hours after opening hours. The I-Ride Trolley operates exclusively in the busy International Drive resort area; the fare is $1 per ride, and various passes are available. Those wishing to take a break from the world of Disney and travel elsewhere are advised to hire a car, particularly as during peak holiday seasons, buses are likely to be crowded. Mears Transportation runs a bus service covering all Orlando's surrounding attractions, even as far away as Busch Gardens in Tampa. Taxis queue for passengers in front of most of the resorts in the area; they can also be ordered by telephone. Fares tend to be high, however.
Events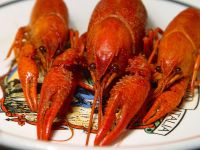 Rajuncajun Crawfish Festival
Louisiana's favourite Cajun dishes are served up at a fun and food fest billed as an 'all-you-can-eat-n-drink-foot-stomping-Bayou-blast-good-time'! The festival combines the tastes, smells and sounds peculiar to Louisiana Cajun country, with true Florida-style activities like alligator exhibits and airboat rides. Along with the crawfish, shrimp, corn, chicken jambalaya and other favourites, there is live entertainment and contests.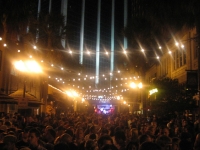 Orlando Fringe Festival
The ten-day Orlando International Fringe Festival has been held in the streets, theatres and converted office spaces of central Orlando since 1992. This popular springtime event involves more than 500 shows, nightly outdoor concerts, a parade and a 'kid's fringe' for the youngsters.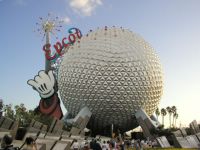 Epcot International Food and Wine Festival
Delicious international dishes and fascinating entertainment are served up in style at the annual Food and Wine Festival at Disney's Epcot Center. Food and fine wines are available to sample from more than 25 countries, while music is provided by the 'Eat to the Beat' concert series. Phone +1 407 939 3463 for more information or contact Epcot at Walt Disney World on +1 407 824 4321.
Attractions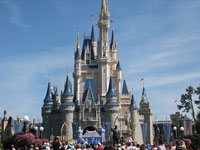 Walt Disney World
Orlando's most familiar landmark is undoubtedly the turreted Cinderella Castle that stands in the centre of the original Disney Florida theme park, the Magic Kingdom, at Lake Buena Vista. Walt Disney World opened in 1971 and has been making childhood fantasies come true ever since. Today it is just one of four Disney parks that cover more than 28,000 acres of Orange and Osceola counties in central Florida, with accompanying resorts, shopping complexes, hotels and waterparks. Apart from the Magic Kingdom, Walt Disney World Orlando now includes Epcot, Hollywood Studios, and Animal Kingdom. The park complex also includes two water parks, Disney's Blizzard Beach and Disney's Typhoon Lagoon. Magic Kingdom is where the most famous Disney attractions are located, from Cinderella's Castle to the Main Street USA parades. Little girls can visit the Bibbidi Bobbidi Boutique to receive princess makeovers, while boys can become proper swashbucklers at the Pirates League. Rides at the Magic Kingdom include classic favourites like Space Mountain, the Haunted Mansion, and It's a Small World. Epcot is dominated by the iconic (and golf ball-like) Spaceship Earth, and is home to the World Showcase, with pavilions dedicated to food and culture from Morocco, Italy, Norway, Canada, China, Mexico, France, Japan and many other countries. Visitors can see the famous Captain EO 3D movie starring Michael Jackson, and travel to Mars in the Mission: Space simulator. Disney's Hollywood Studios gives visitors a behind-the-scenes glimpse at the workings of the glitz and glamour of the movie industry, with rides and attractions dedicated to the Little Mermaid, Indiana Jones, Star Wars, the Twilight Zone, Cars, and even American Idol. The popular Studio Backlot Tour demonstrates thrilling special effects, and multimedia galleries give insight into the history of Disney. Animal Kingdom is a wildlife park home to more than 1,700 animals from 250 species. Visitors can go on an Expedition to Everest, or a Kilimanjaro Safari Expedition. The iconic Tree of Life towers over conservation exhibits and dinosaur boneyards, with bird shows, thrilling rides and live musicals as well.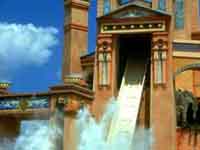 Sea World Orlando
Spread out between the Disney parks at Lake Buena Vista and the downtown Orlando area is the renowned Sea World attraction, which has been making a major splash in central Florida for more than a quarter of a century. The park, owned and operated by Annheuser-Busch, is designed to give an interactive look at the sea and all its facets, featuring themed animal habitats from tidal pools to iceberg lakes. In addition visitors can hug a dolphin or kiss a killer whale, and watch the famous aquatic Sea World stars go through their paces in various shows. The park also features fun rides like the very popular water roller coaster thrill ride called Journey to Atlantis. Neighbouring Discovery Cove (part of the Sea World group) offers visitors a chance to swim with dolphins, view wildlife, sunbathe on gorgeous beaches and snorkel amongst the coral.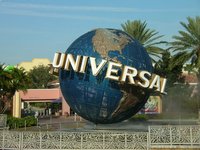 Universal Studios Florida
Experienced theme parkers recommend that it takes at least two days to fully appreciate all the delights on offer at the Universal Orlando entertainment complex, which includes two theme parks: the Islands of Adventure and Universal Studios. The movie-themed park with its thrilling, innovative fun-rides, production studios and film sets also has three superb luxury on-site hotels so spending a night is a good idea. At Universal Studios visitors are invited to go behind the scenes and become involved in the movie action, while Islands of Adventure offers thrilling rides, shows and attractions from five different islands. The newest attraction at Universal Studios in Orlando is the Wizarding World of Harry Potter, located at Islands of Adventure.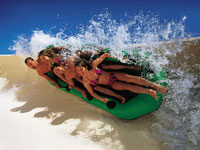 Wet 'n Wild Orlando
One of Orlando's numerous water parks, Wet 'n Wild has the distinction of being the most popular water attraction in the area and also the world's first amusement park devoted solely to water flumes, pools and slides. The park was designed by George Millay, creative genius behind the Sea World parks in San Diego and Orlando, and has been operating since 1977. Thrilling rides like The Storm, The Surge and The Bubba Tub are there to be enjoyed, along with numerous other attractions and facilities.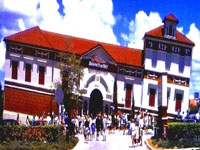 Orlando Odditorium
Housed in an odd-looking building that is tipped to one side and apparently sinking into the ground, the Orlando Odditorium contains a remarkable collection of weird and wonderful exhibits, amassed over a period of 40 years by explorer Robert Ripley. Examples of the exhibits are shrunken heads and a scale model of a Rolls Royce made entirely of matchsticks. Ripley's 'Believe it or Not' collection is world-renowned and has been documented in television series and best-selling books.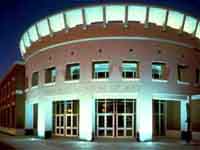 Orlando Museum of Art
In true Florida style, Orlando's Museum of Art is not just another gallery but a fascinating world of creative themed exhibitions showcasing its permanent collections of American Art, Art of the Ancient Americas and African Art. The Museum also has an active programme of visiting exhibitions on display in the elegant building with its marble floors and glass ceiling. Group tours are made memorable and educational with commentary about art appreciation and the lives of the various artists represented.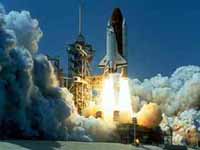 Kennedy Space Centre
The John F. Kennedy Space Centre at Cape Canaveral, 46 miles (74km) southeast of Orlando on Florida's east coast, is one place in this fantasyland state where fact is just as entertaining as fancy. Visitors to the centre follow the story of NASA's exploration of space through interactive exhibits, movies and tours. Guests can tour a full-size replica of the space shuttle 'Explorer'; walk through a giant model of a module from the new International Space Station; view films about Mars and the Pathfinder exploration; view historic authentic rockets, like that piloted by pioneer astronaut, John Glenn; and marvel at the Apollo/Saturn Centre, which houses all the artefacts from the historic moon landing. The Space Centre requires several hours to digest, and on the same site is the Merritt Island National Wildlife Refuge, established on the land NASA did not require for its space operations. The 220-square-mile (570 sq km) refuge contains more endangered species than any other wildlife refuge in the US, including the southern bald eagle and Atlantic loggerhead turtle. The US Astronaut Hall of Fame, in the nearby town of Titusville, is another of the area's attractions.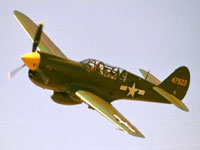 Fantasy of Flight
Midway between Tampa and Orlando, about 20 minutes drive west of Walt Disney World, the Fantasy of Flight resort is billed as the world's greatest aircraft collection. The attraction began as a vision of aviation enthusiast and historian, Kermit Weeks, as a tribute to the pioneers of flight, and today it features many rare and vintage aircraft, which actually take to the skies. Visitors are treated to an 'Aircraft of the Day' flypast, as well as the chance to fly themselves in a simulator. The site also offers tours of the aircraft collection in hangars, a sight and sound presentation detailing the history of aviation, a tour of the 'back lot' where vintage aircraft are restored, and an Exploration Centre.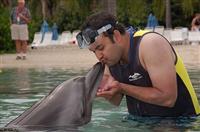 Discovery Cove Orlando
In recent years, Discovery Cove has supplanted its sister park Seaworld as the premier marine theme park in the state of Florida. What makes the experience of visiting Discovery Cove so unique, is the level of interaction that it offers: guests can swim with bottlenose dolphins, snorkel alongside a coral reef teeming with exotic fish, and hand-feed tropical birds in a free-flight aviary. Potential visitors should not baulk at the hefty price-tag involved: the "all-inclusive package" certainly is full, and includes breakfast, freshly-prepared lunch, and unlimited snacks, drinks and select alcoholic beverages; as well as a free ticket to Seaworld Orlando, Aquatica, or Busch Gardens in Tampa. Discovery Cove consistently earns rave reviews, and visitors are sure not to be disappointed.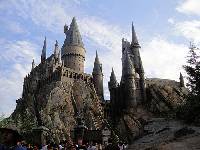 Wizarding World of Harry Potter
The newest attraction at Universal Studios in Orlando is the Wizarding World of Harry Potter, located at Islands of Adventure. The attraction allows visitors to enter their favourite scenes from the films, including the Hogwarts Express, Hogsmead village, Zonko's joke shop and Diagon Alley, and has fun rides that include the Flight of the Hippogriff and Dragon Challenge. Children can visit Ollivander's to find their perfect wand, or sample chocolate frogs and Bertie Bott's Every-Flavour Beans at Honeyduke's sweet shop. The attraction is wildly popular and fun for the whole family, but queues can be intolerably long at peak times.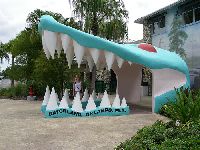 Gatorland
Florida is famous for its alligator population, and Gatorland in Orlando is a good place to get an up-close-and-personal experience. The park is home to thousands of alligators and crocodiles, as well as a breeding marsh with boardwalk and observation tower, reptile shows, an aviary, petting zoo, swamp walk, and educational programs. Gatorland has several restaurants, and even offers a gluten-free menu. Visitors can enjoy the whole park at a leisurely pace in about four hours.
The Holy Land Experience
Vastly different from most theme parks in Orlando, The Holy Land Experience is a religious attraction designed to recreate pivotal scenes from the Bible, including the Great Temple, the Last Supper Communion, and a Jerusalem Street Market. Staff members reenact stories from the life of Jesus, and large-scale productions are staged in the Church of all Nations auditorium.
Dining
Jack's Place
Cuisine style: Seafood
Serving a variety of steaks, grills and seafood, Jack's Place is the place to go for quality food. Start with the tender grilled crab cake or stuffed shrimp and enjoy the Lobster Ravioli served with fresh English pea and corn sauce. Open for lunch and dinner. Bookings recommended.
Address: Rozen Plaza Hotel, 9700 International Dr
A Land Remembered
Cuisine style: Steakhouse
This renowned Orlando steak house is the place for carnivores to meet and features an impressive wine list to boot. Start with the Little Creek Frog Legs, which are Cajun spiced with a mango rum glaze and tuck into a mouth watering Châteaubriand, Filet Mignon or the famous Key Lime Pie. Open for lunch and dinner. Reservations recommended.
Address: Rosen Shingle Creek 9939, Universal Blvd
Cala Bella
Cuisine style: Italian
For mouth-watering Tuscan cuisine where Italian classics marry with American cuisine to create a wonderful taste sensation, Cala Bella is the place to go. Start with the mozzarella stuffed Bella meatballs braised in Borolo wine before diving into marinated herb roasted lamb chops with pickled garlic and shallots in rosemary minted Marsala. Bookings recommended.
Address: 939 Universal Blvd
Airports
Orlando International Airport
Website: www.orlandoairports.net
Location: The airport is situated nine miles (11km) southeast of Orlando.
Contacts: Tel: +1 407 825 8463.
Time Zone: GMT -5 (GMT -4 from March to November).
Departure tax: None.
Facilities: Passenger services at the airport include ATMs, currency exchange, information centres, Internet kiosks and postal services. There are a wide variety of bars, restaurants and shops, including duty free. The Kennedy Space Center, Disney, Universal Studios and Sea World all have their own branded shops. Facilities for the disabled are good; those with special needs should contact their airline in advance.
Parking: Orlando International Airport has a number of parking options ranging from the Express Pick-up/Drop-off lot, which charges $1 for the first 2 hours and $5 per hour thereafter. Terminal Top parking lot and the Terminal Garage have rates of $2 for 40 minutes and $1 for each additional 20 minutes. The daily maximum is $17. The two economy lots, serviced by regular airport shuttles, cost just $10 per day.
Transfer to the city: Public transport facilities are to be found on the Ground Transportation Concourse on Level 1 of Terminal 1. Lynx buses numbers 11, 41, 42 and 51 depart every 30 minutes, between 5:30am and 11:30pm, for downtown Orlando, the trip taking about 40 minutes and costing $1.50. Many hotels provide free shuttles for guests. Taxis are available on Level 1 on both the A and B sides of the Main Terminal, and may carry up to 9 passengers with metered rates. Cruise passengers may also check with their cruise line, as some offer direct transfers to the port.
Car rental: Numerous major car hire companies are represented at the airport, including Alamo, Avis, Budget, Dollar and National.
Orlando Sanford International Airport
Website: www.orlandosanfordairport.com
Location: The airport is located 22 miles (about 35km) northeast of Orlando.
Contacts: Tel: +1 407 585 4500
Time Zone: Local time is GMT -5 (GMT -4 between March and November).
Departure tax: None.
Transfer between terminals: A shuttle bus service connects terminals A and B.
Facilities: Facilities include ATMs, bureaux de change, restaurants and cafes, Internet access, and the Royal Palm Lounge.
Parking: Short-term parking available, at $2 for every 30 minutes.
Transfer to the city: Lynx bus #33 serves the airport, stopping right outside the terminal buildings.
Car rental: Car rental companies include Alamo, Avis, Budget and Hertz.
Daytona Beach International Airport
Website: www.flydaytonafirst.com
Location: 3 miles (5km) from Daytona Beach
Time Zone: GMT -5 (GMT -4 from March to November).
Parking: Parking facilities, located adjacent the main terminal, charge $1 every 30 minutes up to a maximum of $13 per day for short-term parking, and $10 for long-term parking. Weekly parking is available for $60. There are free shuttles operating to the terminal.
Transfer to the city: The Votran municipal bus service stops at the airport every half hour. There are taxis available as well, including City Cab, Checker Cab, and AAA Metro Taxis.