A hurricane warning has been announced for Mexico as Hurricane Patricia has swept through the southwest region early this morning. While it's strength could fluctuate, Hurricane Patricia is expected to remain a Category 5 Hurricane and will most likely cause severe destruction over the Pacific coast of Mexico.
Late Friday morning, the storm was centered 125 miles (75 kilometers) southwest of Manzanillo, Mexico, and 195 miles south of Cabo Corrientes.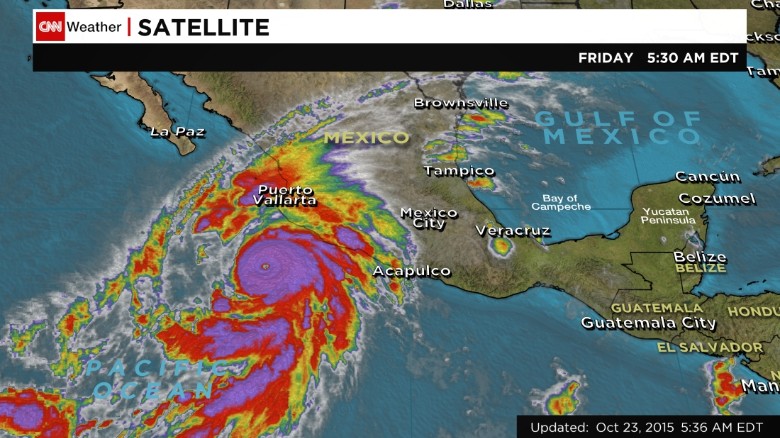 If you are concerned your travel plans may be affected by Hurricane Patricia, please contact your Flight Centre travel agent to find out change and cancellation options. We make it our job to stay posted on travel advisories from airlines and will take care of rescheduling your flight to fit your needs as best we can. Refunds may be in effect for some carriers if flights are cancelled and most airlines have issued a flexible travel policy that allows customers to make changes to their reservations without penalty. Here are some tips on what to do when your flight gets cancelled.
Flight Centre is working to help customers travelling in and out of the affected areas. We are also contacting customers about to commence their journeys to discuss travel options and are working with our travel providers to communicate information and policies in relation to the disruption of their services and to re-accommodate passengers as best we can. To speak with a Travel Consultant about this matter, please call 1-877-967-5302.