Hot, Hotter, Hottest
Get an early start on summer and book a sun holiday today!
When the cold winter chill arrives, tropic like it's hot. Sunseekers can plan a winter escape now and save on sun vacation deals to the Caribbean, Mexico and the Dominican Republic with Air Canada Vacations' early booking bonus. Experience Air Canada Vacations' award-winning hospitality and friendly customer service, while you earn Aeroplan Miles with most packages. Don't get left in the cold! Book one of these sun-kissed deals today.
Why Choose Air Canada Vacations
Air Canada Vacations serves over 40 destinations in the Caribbean – more than any other Canadian tour operator. Experience award-winning hospitality, friendly customer service, and peace of mind on your next holiday with Air Canada Vacations.
Aeroplan Miles
Earn Aeroplan Miles® on a flight-inclusive vacation package bookings with Air Canada Vacations.

Don't forget to enter your Aeroplan number at time of booking in order to earn Aeroplan Miles®.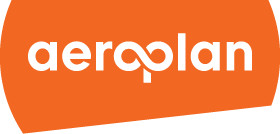 Looking for more options? Speak to one of our Expert Travellers today. Call us at 1-855-796-8359, chat us online or visit your local Flight Centre store.
Showing results 1 - 10 of 10
All advertised prices include taxes & fees. Air only prices are per person for return travel in economy class unless otherwise stated. Package, cruise, tour, rail & hotel prices are per person, based on double occupancy for total length of stay unless otherwise stated. All-inclusive vacations include airfare. pp=per person. Prices are for select departure dates and are accurate and subject to availability at advertising deadline, errors and omissions excepted, and subject to change. Taxes & fees due in destination are additional and include, but not limited to, local car rental charges & taxes, one-way rental drop fees which are to be paid upon arrival, resort fees & charges, tour 'kitty', airline baggage fees and cruise gratuities.