Contiki
At Contiki, there is a way of life. It's called #NOREGRETS.
We're ALL different. So why travel the same?

Contiki has tours tailored just for you, and are all about providing young travellers with the experiences to create memories that last a lifetime.
Why You Should Experience Contiki
As the original travel company for the young, wild and free, Contiki has perfected the art of travel for 18-35-year old's. 300 trips spanning 6 continents, more included experiences, and your transportation is just the start of what you get. Contiki also offers more flexibility through 8 ways to travel, 5 ways to stay and endless free time and options. Because you only get one life, one shot. So make it count.


Travel with Contiki for #NOREGRETS, and book with us for #NOWORRIES.
Top 5 Trips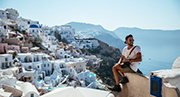 Greek Island Hopping
1 country, 13 days. Most travellers feel lucky to get a quick ferry stop at an island like Santorini. But small samples aren't the Greek Island Hopping style. With 3-nights in Mykonos, Ios, Santorini & Athens, you'll have plenty of time to explore charming fishing villages, shops, volcanoes & spotless beaches, getting deep beyond the ouzo and the olives and the ancient statues.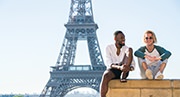 European Discovery
9 countries, 13 days. From a traditional German beer hall to a breathtaking Austrian mountain range, and a gelateria in Rome, you will get a taste for all the best bits, ticking off 9 countries in one trip. By the time you get back to London you'll be completely smitten by all things Europe.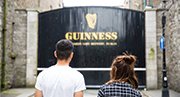 Scotland and Ireland
4 countries, 13 days. Leprechauns vs. lake monsters. Bagpipes vs. Blarney Stone. Guinness vs. gallons of whisky. It's impossible to choose a favourite when Scotland & Ireland go head to head. Hence you need to do them both. And there's no better way than this 13-day Contiki vacay, starting in Edinburgh and finishing off in Dublin.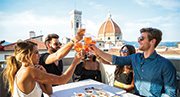 Simply Italy
2 countries, 12 days. 12-days floating around Italy - now there's an idea! Learn to make pizza, watch the intricate art of Italian leather, & enjoy Chianti & antipasto at a 16th century Tuscan winery. Rome, Florence, Milan, Venice and beyond… It's amore!
Mediterranean Highlights
5 countries, 13 days. If you're quite fond of picturesque pebble beaches, sunset cocktails and eating enough antipasto to sink a small yacht, then congratulations! You are human. And you're going to love the Contiki Mediterranean Highlights. Kicking off in Madrid, you will cruise to Barcelona then around the French Riviera before getting very well acquainted with the best spots in Italy.
8 Travel Styles
We're all different. Why travel the same? Some of us like to see a little of a lot, others a lot of a little. Some crave independence, others are all about checking off those essential experiences. Contiki gets this 100%. So much so they have created 8 completely unique travel styles to pick from. So you can rest assured when you travel with them you'll be doing it your way. All you have to do is find your style, then pick your dream trip…
Discoverer
The trip of a lifetime for the see-it-all explorer
High Energy
Designed for the 24-hour traveller, there's never a dull moment on high-energy trips
Independent Insider
Perfect for those who like group travel but don't want to be restricted by itineraries.
In-Depth Explorer
With more free time to explore, these are trips for the culturally curious.
Sailing & Cruise
or cruise your way around the Mediterranean with endless salty days and balmy nights.
Winter & Ski
Experience the magic of snow-capped cities and powder fresh mountains.
Festivals & Short Stays
An incredible line-up of cultural events, music festivals and holidays.
Camping
Sleep under the stars in some of the world's most beautiful countries.
Freedom Guarantee
When you're living for the moment, things can change in the blink of an eye, and that includes travel plans. So when it comes to booking travel with Contiki, they prefer a kind of 'no strings attached' type approach, which is why they've introduced the Freedom Guarantee. How does it work? Simple – if, once you've booked, you want to change your trip or departure date, you can! Contiki won't charge any admin fees for doing so, and you'll only ever have to pay the price difference (if applicable). That is the feeling of freedom!
Travel Style Videos
Contiki - What's Your Travel Style?
0 0
We are processing
your request