THIS HOLIDAY SEASON...
Send Them Packing
WITH A FLIGHT CENTRE TRAVEL GIFT CARD
Flight Centre Gift Cards make unforgettable trips and cherished memories an easy thing to give. Whether it's flying to far-off lands, staying in hotels around the world, or cruising and touring dream destinations, a Flight Centre Gift Card can help your loved ones live their travel dreams. This holiday season, send them packing with the perfect gift!

Learn More
Buy Now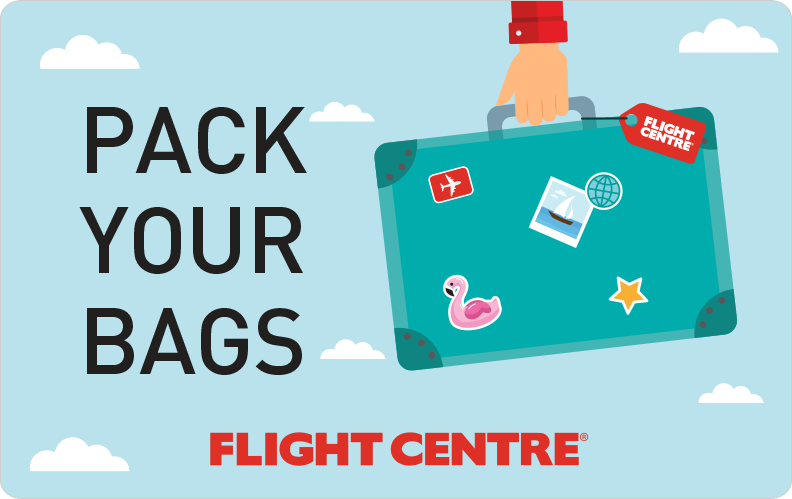 Give the Gift of Travel
Some say gift cards are lazy and impersonal, cold even. Well, what if they took you somewhere warm? Or opened your heart to cultures you've always dreamt of discovering?
A Flight Centre Gift Card lets them choose where they want to go, when, and with whom. Holidays, weddings, birthdays and incentives are all great opportunities to give them what they really want.
Get your Flight Centre Gift Card today and give the priceless gift of travel.
Purchase E-Gift Card