12 Romantic Things to Do in London
Planning to visit London with your other half? Make sure you check out our list of the best romantic things to do in the UK's capital!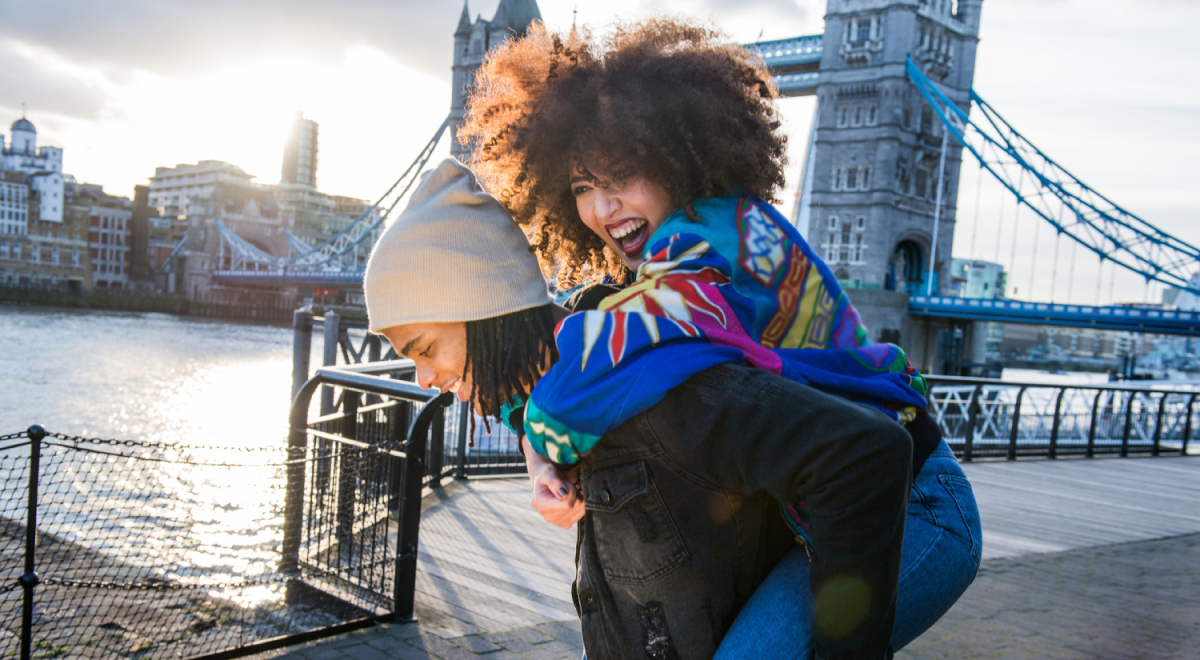 ---
---
Planning to visit London with your other half? Make sure you check out our list of the best romantic things to do in the UK's capital!
---
One of the best cities to explore with your significant other, there are so many great things to do in London for couples. To start your romantic day, have breakfast in bed at your hotel before heading out to visit London together.
From exploring museums to visiting iconic landmarks like Big Ben or Tower Bridge, to dining out at top restaurants and catching a show at one of the West End's top-notch theatres, whatever your tastes, you're sure to find something to do with your loved one here in the city of London.  
So without further ado, here are our top 12 fun things to do in London with your other half. Surprise your partner with one or two on the list and you'll be sure to have an unforgettable romantic break in London!
---
1. Spend Time in a Luxury Spa
We all deserve to feel like royalty once in a while, and with so many luxurious spas located around central London, you'll be spoilt for choice!  
So what do couples do in London?  
 
Here is one of the most romantic things to do as a couple. Have a pampering day out at one of these luxurious spas like AIRE Ancient Baths, The Retreat at The Londoner in Leicester Square, Spa de La Mer at Harrods, The Berkeley Health Club & Spa, and so on.  
Treat yourselves to a massage and facial, or maybe even try a few new beauty treatments you've always wanted but never had time for. A spa day will surely put a smile on both of your faces.
2. Wine and Dine at one of London's Many Eateries
Asking where to eat in London is a common question. Forgo the traditional pubs and have lunch at one of the trendy restaurants near St James Park and watch the boats go by on The River Thames. In the city, we recommend the Paradise Soho, Bao Soho, Silo in Hackney Wick and BiBi in Mayfair.  
You could also treat your partner to a fine dining romantic date at one of the top restaurants in London, like Bob Bob Ricard in Soho, Noble Rot Wine Bar, Aqua Nueva, and Brasserie of Light, among others. Bob Bob Ricard offers British and French cuisine, served in an art deco atmosphere. Located in Upper James Street, this delicious restaurant serves a chocolate fondant that you simply must try! 
For something more budget friendly, make sure you visit Borough Market for the best fresh produce. Established in 1756, it's one of London's finest food markets, and with some amazing street food stalls, you can also eat on the go and try different cuisines from all over the world – with food stalls from Mexico, Spain, Taiwan, Japan, India, Malaysia, Thailand, Italy and more!  
Or for dining while enjoying amazing views of the city, you can head to The Shard, one of London's skyscrapers, which offers 7 different restaurants and bars, or take a ride up to Sky Garden and enjoy British fine dining at its best at Fenchurch rooftop restaurant. 
3. Spend an Evening at the Theatre
From the Shakespeare's Globe Theatre to the National Theatre, going out to watch a show is one of the best things to do for a romantic date in London.  
But you know what one of the very best things to do in London for couples is? Watching a musical at one of the West End's theatres. The West End is Broadway's equivalent in London so if you are in London, you just must go and watch one of the great shows.  
We particularly love The Lion King, Wicked, Mary Poppins, The Tina Turner Musical, Les Misérables and Mamma Mia, just to name a few! Enjoy yourself, you and your partner deserve it! 
---



4. Sip on a Cocktail at one of these Romantic Bars
For romantic places in London at night, there are a lot of different options to choose from. Having a cocktail (or two) at one of the many bars in London is a great way to start your date night!  
Try Xi Bar overlooking the Thames and Tower Bridge, here you can enjoy spectacular views of some of London's best-known landmarks while enjoying your drink.

We also really like Dalloway Terrace which has the most amazing outdoor dining area covered in flowers from floor to ceiling! Another favourite spot is famous chef Adam Handling's Eve Bar in Covent Garden, a stylish dimly-lit bar that serves up fantastic cocktails – try the Red Flags which mixes 2 different types of gin, apple juice, miso and Champagne!  
And speaking of cocktails, Bar Swift in Soho is also the place to go to try an award-winning beverage – try the Long Beach, a Snoop Dogg inspired cocktail (!) with a refreshing mix of vodka, Riesling, yuzu, coconut and lemon. Plus, they also have a downstairs basement den which offers over 3,000 whiskies from around the world!  
Our last recommendation for a romantic date in London is Blind Spot in Covent Garden, an intimate speakeasy-style bar that serves, you guessed it, amazing cocktails! They also have a lovely light snack menu with things like pork belly, grilled octopus or truffle and pecorino nuts – which makes it a great place for a few drinks and nibbles before going out for dinner or finishing a big night out in style (they're open until 2.30am from Thursday to Saturday)! 
5. Visit Some of the Most Beautiful Churches in London
A trip to London would not be complete without visiting one or two of its amazing churches.  
A visit to St. Paul's Cathedral is almost necessary! The cathedral has been featured in countless films and is one of London's most iconic landmarks.   
For something more intimate, consider taking a tour of St Mary-le-Bow Church. The church was built during medieval times and features stunning architecture. It's also known as the Wedding Church because it has hosted many marriage ceremonies over the years. 
Another great option is Westminster Abbey, of course, founded by King Edward I in 1269. The abbey is famous for its role in British history, including being a coronation site for monarchs since 1066. 
6. Watch a Free Street Performance
London is famous for being a great place to see street performers everywhere! We recommend going to Hyde Park, Trafalgar Square, South Bank or even just in the underground to see one! Apparently, even Ed Sheeran started out by playing in London train stations (before he hit the big time obviously!).  
But the place to see the best street performers has to be Covent Garden. The tradition started in the 1660s with the first ever performance being a marionette (or puppet) show which took place in the famous Piazza. Now, it has become a real hot spot when it comes to seeing all sorts of great street shows – musicians, jugglers, magicians, singers, clowns, mimes, uni-cyclists, acrobats etc, some of them even travel from around the world!  
And even if you think you're not a fan of these shows, it can be entertaining to wander through the city of London and see what's happening. You might find yourself enjoying something you never thought you would. 
---



7. Check out the London Eye
Another romantic thing to do in London is a ride on a Ferris wheel. And there's no better place than the London Eye, which offers amazing views over Big Ben and Westminster Abbey.  
If you want to enjoy an even more memorable experience, take a ride at night when all of London lights up.  
This will be perfect for people who are looking for fun things to do in London for couples! 
8. Visit a Museum or Gallery
The city of London has many many museums for you to marvel at. If you want to spend a fun day in London as a couple, why not visit some of these? 
Check out the V&A (Victoria and Albert Museum), one of the world's leading art and design museum with over 2 million objects on display! The building itself is stunning and we highly recommend the fashion gallery with garments from the 700s to today, taking through the evolution of the way people dressed over time. And best thing of all, entry is free!  
We also recommend The British Museum, which is also free to visit. It's a historical institution that opened in the 18th century (1759 to be exact!) with collections showcasing two million years of human history and culture – the Egyptian sculpture gallery being our favourite. 
Another amazing museum not to miss in London is The Natural History Museum, where you will see dinosaurs (not live ones though sorry!), exhibits about volcanoes, a mammal gallery including a blue whale model, a mineral, gemstone and rock gallery (yes that's fun too) including gold nuggets, Stonehenge rocks and kryptonite! And loads more. The museum is also free, but you just have to pre-book your free tickets on their website (there is an optional donation on there too). 
If you're into design and all things creative, The Design Museum is also great. This museum is devoted to contemporary design – there you will learn all about graphic, architectural and fashion design. The exhibitions change out of course, but at the moment they have a fantastic surrealist design exhibition with some amazing surrealist objects on display including Salvador Dalí's Lobster Telephone. The permanent collection is free to visit but exhibitions have an entrance fee.
All in all, there are so many great museums in London that we can't list them all, but one thing to note is that a lot of these museums offer free entry, like the ones stated above, but also The Tate Modern, The Museum of London, The Science Museum, and more, so make sure you check at least one of these out!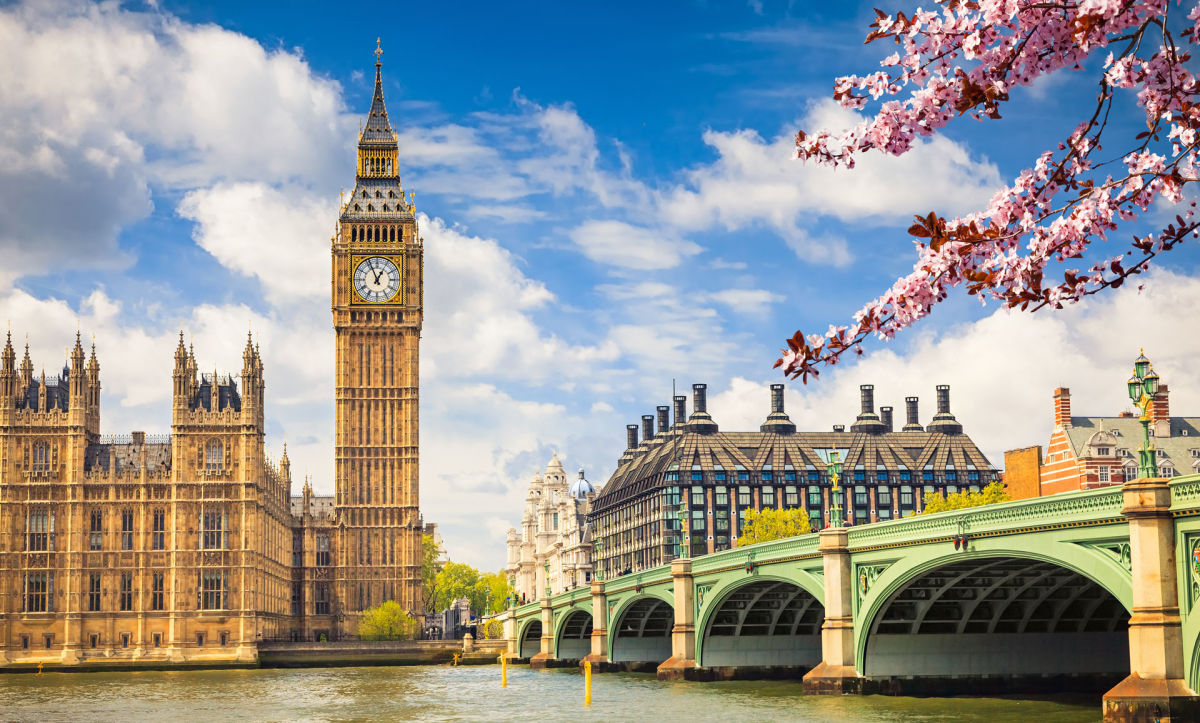 Expert tip
If you're a fan of Peaky Blinders then a visit to the Black Country Living Museum is a must. The museum is used as one of the set for this hit show and you'll get to understand why this area west of Birmingham is known as The Black Country.
9. Take a Day Trip Outside of London
One of our favourite things to do is take a day trip outside of London and enjoy all it has to offer. If you're staying for more than a few days, we recommend taking at least one day to explore an area nearby. 
We recommend contemplating the spires of Oxford (just over an hour's drive from London), admiring the prehistoric monument of Stonehenge (1h40 drive away), exploring the Roman sites in Bath (over 2 hours drive) or discovering Cardiff (but that's almost 3 hours drive each way so maybe spend a night there too!). 
You could also visit Canterbury, just over an hour away, which is a beautiful historic city and a UNESCO World Heritage Site – the stunning cathedral is particularly impressive, and you also must check out the Westgate Towers and Gardens, St Martin's Church and St Augustine's Abbey while you're there. 
---



10. Go Ice Skating Under the Stars
There's nothing better than ice skating with your loved one in a romantic atmosphere.  
Hyde Park Winter Wonderland is a great place to go ice skating, especially when it's decorated with Christmas illuminations. It's open from November to January, so you have to plan ahead. 
Alternatively, there are other outdoor rinks - at The Hampton Court Palace, The Somerset House or The Queen's House - dotted around London where you can go skating under starry skies. And if you are looking for one that is open all year round, The Alexandra Palace is the place to be. What could be more fun? 
11. Take a Helicopter Tour
For something very ooh-la-la for your romantic day in London, try flying over the city in a helicopter! You will see famous sites like The Houses of Parliament, Tower Bridge, Buckingham Palace, St Paul's Cathedral, The London Eye and more. It's hard to beat the views! 
Alternatively, if you don't mind spending some extra money and time travelling, consider taking a train out to Stonehenge for an afternoon picnic and then returning by helicopter for spectacular views of London at night.  
The closest helipad is about 40 minutes from central London by car or about 1 hour on public transports. 
12. Visit South Bank
South Bank is also a great place to visit. It's full of restaurants, museums, and shops and that's where you'll also find the famous Shakespeare's Globe Theatre. If you can, plan to watch a play there or you can also do a guided tour – they offer regular tours or they even have themed tours which are really cool, like a festive family tour around Christmas time, or a Shakespeare True Crime walking tour around the area (please note this particular tour is running from 18 November 2022 to 8 February 2023).  
You could spend hours just walking along South Bank and exploring one of its many attractions like The London Eye or Tate Modern. Or you could even catch a boat from Westminster Pier or Waterloo Pier to see some of the sights from the river.
Whether you're celebrating a special occasion or just looking for a fun and relaxing getaway for two, there are plenty of ways to ensure that your time in London is filled with romance and we hope this article helped you out with that! 
Feeling inspired? Check out our best airfare deals to London or our top holiday deals here. 
PLUS: read our comprehensive UK/Europe Brochure before you go! 
---