4 Family Friendly California Road Trips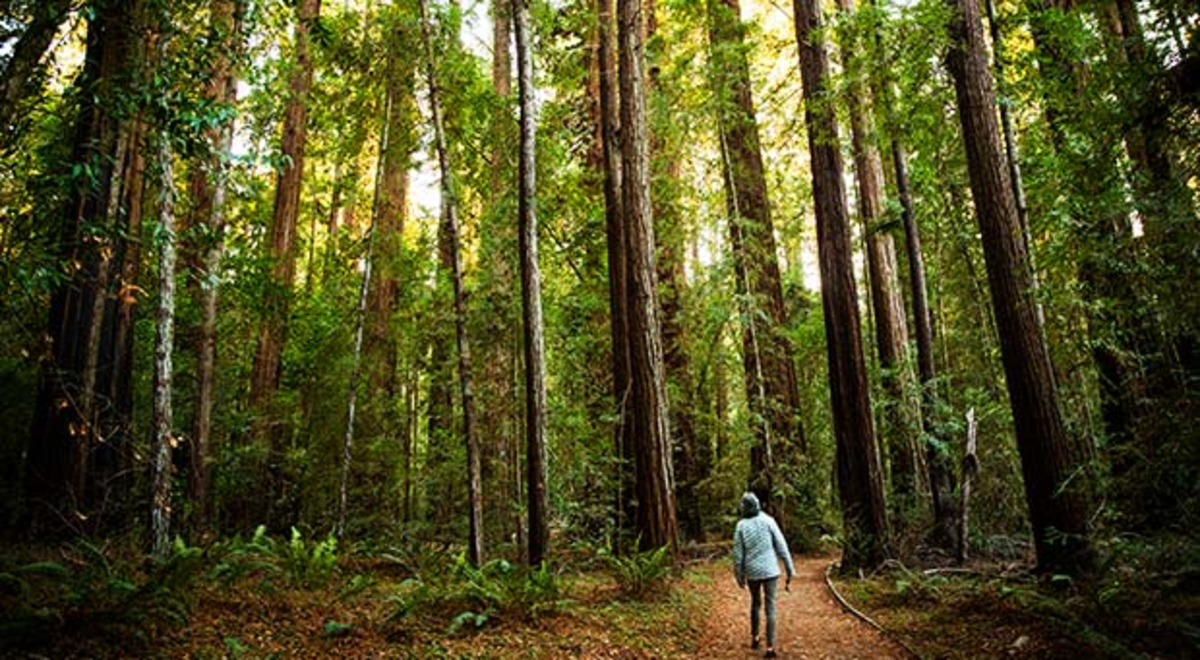 ---
---
From SoCal's theme parks, beach towns and deserts to NorCal's coastal wilderness and vineyards, we have a California adventure the whole family will love! Trips down memory lane start here. Check out our favourite family-friendly California road trips:
1. Historic Route 66, SoCal Beach Towns & Deserts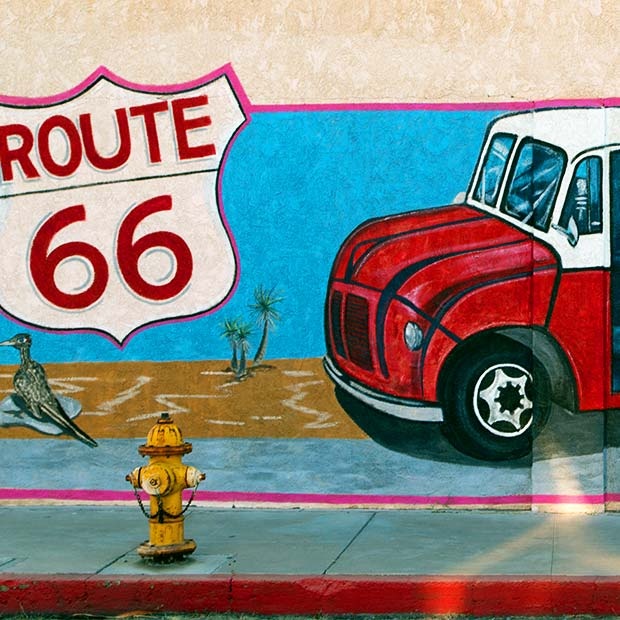 Start: Santa Monica
End: Anza-Borrego Desert State Park
Duration: 4 days
Stops: 9
Your road map:
Santa Monica
Pasadena
Auto Club Speedway
San Bernardino
Barstow
Mojave National Desert
Joshua Tree National Park
Palm Springs
Anzo-Borrego Desert State Park
Get your kids on Route 66
Route 66 is the legendary route that pioneers followed in search of the California dream. In the 1930s, tens of thousands of families abandoned their homes and farms to seek fortune out west. Also known as Main Street America, Route 66 united eight states: Illinois, Missouri, Oklahoma, Kansas, Texas, New Mexico, Arizona and California. Over the years, business owners saw the roadside opportunities and built motels, gas stations and diners, some of which are still standing today. Much of the original route has been lost or rerouted, but you can still see a lot of the surviving landmarks scattered along the way.
Follow the Mother Road on this 4-day kid-friendly road trip from sunny Santa Monica through charming small towns and the Cuyamaca Mountains to the golden California desert. Start at the official Route 66 'end' point in Santa Monica and see who can spot the 'End Of The Trail' sign by the pier first. Kick off your family road trip with amusement park thrills and load up on fresh fruit and local goods at the farmer's market.
Looking for celebrities? Look no further than Universal Studios Hollywood! Meet your favourite wizards at the Wizarding World of Harry Potter, minions from Despicable Me, characters from the Simpsons, Transformers, Scooby Doo and plenty more. Hang out at Moe's by The Simpsons Ride and order up a Duff, a local brew exclusive to Universal Studios, and meet everyone's favourite barfly from Springfield, Barney Gumble.
Get back on the road, and head toward Pasadena, a sophisticated enclave tucked away northeast of Downtown L.A., lined with elegant mansions and museums, pass the Auto Club Speedway, host to NASCAR and other speed racing events, and check out the little towns along the way.
Finally, make your way to the weird, wild, dramatic California desert, a surreal world of some of nature's most abstract artwork and otherworldly national parks. Gaze at Joshua Tree's strangely shaped trees and giant rock formations, which look like part of a Dr. Seuss world brought to life, before ending your road trip in Anzo-Borrego Desert State Park.
Pit stop travel tip! Be sure to check out the Route 66 Mother Road Museum in Barstow to see period road signs, relics, photos, and other mid-century oddities.
Take the family on this short and sweet road trip down Route 66. Soak up the SoCal beach vibe and warm up in the desert life.
2. Pacific Coastal Highway, SoCal Beach Towns & LEGOLAND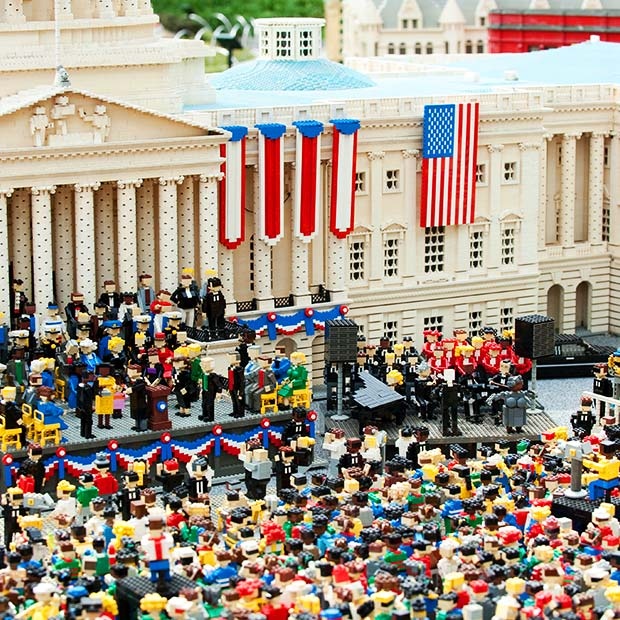 Start: Santa Barbara
End: San Diego
Duration: 5 days
Stops: 10
Overview:
Santa Barbara
Ventura
Santa Monica
Long Beach
Huntington Beach
Costa Mesa
Crystal Cove State Park
Laguna Beach
LEGOLAND California
San Diego
The specifics on the Pacific
Need an excuse to upgrade to a convertible? Here it is! Cruise down this sunny strip in true Hollywood style on the ultimate coastal California family road trip. Follow the PCH on this 5-day kid-friendly road trip through California's coastal towns, to the legendary Legoland, and sun-drenched San Diego.
Start in Santa Barbara, also known as the American Riviera, and see the Spanish architecture, whitewashed courtyards, red-tiled roofs and climbing bougainvillea. Stop and sip on an award-winning local vintage and browse boutiques. Venture into California's legendary SoCal beach towns for some fun in the sun, in Ventura, Huntington Beach, Long Beach, and Santa Monica. For families with (or without!) little ones in tow, be sure to reserve an entire day or two for LEGOLAND California! Walk through a magical world created by 60-million LEGO plastic bricks, meet-and-greet your favourite LEGO movie characters, and buckle up for rides and roller coasters on a fun-filled day at the park.
Finally, end your Pacific Coastal road trip in San Diego, one of the sunniest destinations and most underrated cities in California. Visit the beautiful seaside village of La Jolla, stop for a local craft brew, stroll through the historic Gaslamp Quarter, or catch a baseball game at Petco Park.
Pit stop travel tip! Step onboard the Queen Mary 2, a British liner permanently moored in Long Beach since 1967. It's pretty kitschy and touristy but still fun to check out whether you actually go inside or just wave past as the Queen would, from your car and on your way to your next stop. See memorabilia from post World War 2 to the early 1960s.
This action-packed family adventure shows off the best of California's golden shoreline. Bask in the SoCal rays and build memories together one brick at a time at LEGOLAND as you coast down the PCH.
3. Wild North Coast, Wine & the City by the Bay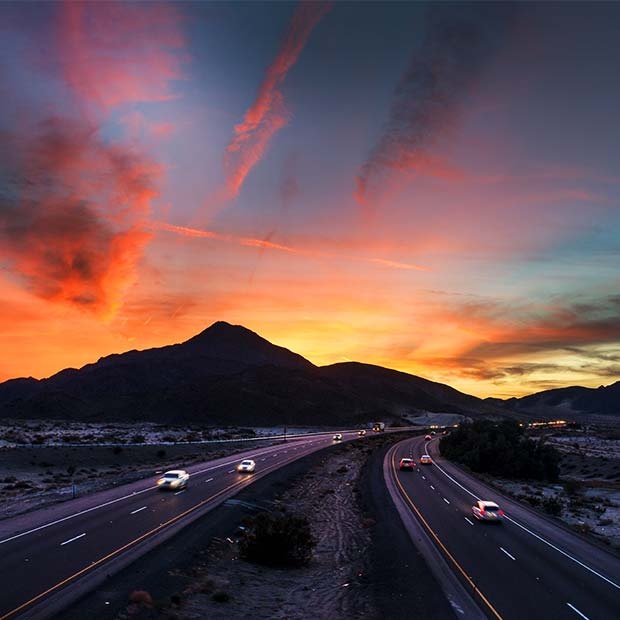 Start: San Francisco
End: Redwood National Park
Duration: 4 days
Stops: 7
Overview
San Francisco
Mendocino
Avenue of the Giants
Humboldt Redwoods State Park
Ferndale
Eureka
Redwood National & State Parks
The wild, wild north
Northern California is a vast, wild coastline that takes you to wine country, driftwood-strewn beaches, and the gentle giants of Redwood National Park. Take Highway One on this epic 4-day family-friendly road trip through Northern California. There's nowhere like it in the world.
Start in San Francisco, and see row houses of pastel-coloured Painted Ladies from Alamo Square. Ride the cable cars up and down the city's hilly streets, rent scooters, or bike across the Golden Gate Bridge for a sweeping view of the San Francisco Bay.
Continue north toward the coastal hamlet of Mendocino, in the heart of wine country, sandwiched between thick forests and the restless Pacific Ocean. (This stretch of the road trip is the perfect time to slow things down. Add a little mini break with a Sonoma Wine Country Getaway, and explore at your own pace.) Whether you're here to sip on a local vintage and vineyard-hop or take the kids on the historic Skunk Train through Mendocino, there's plenty of family-friendly fun to be had here. Check out Glass Beach, where you'll walk upon the shores of beautiful sea glass, and visit Confusion Hill, a very straightforward historic roadside attraction that opened in 1949, built to look like a tilt-induced optical illusion. Mendocino is a pretty small town of fewer than 1,000 year-round residents, with Victorian-era homes that look like gingerbread houses come to life.
Make your way from the fairy tale houses of Mendocino to the enchanting Redwood State Park forest. Turn your gaze upward and marvel at trees that are more than 1,600 years, with the tallest redwood towering at 379 feet!
Pit stop travel tip! Ferndale very well may be the California Redwoods' best-kept secret. There's something about Ferndale that's surprisingly unexpected, whether it's the small town charm, the vintage Americana feeling, or the coastal backdrop, it may not take long to wonder if Ferndale is the American dream, found.
This wild, outdoor Northern California has something for the whole family. From historic San Francisco and Wine Country to the great, wild Pacific Coast, this road trip is a breath of fresh air.
4. Highway One Beaches, LEGOLAND, Redwoods & the City by the Bay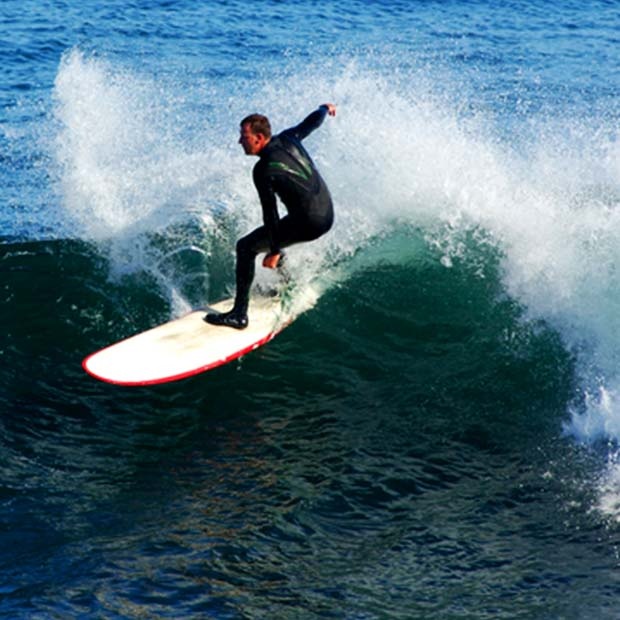 Start: San Diego
End: San Francisco
Duration: 7 days
Stops: 10
Overview
San Diego
Huntington Beach
Santa Barbara
Santa Ynez Wine Valley Country
San Luis Obispo
Hearst Castle
Big Sur
Monterey & Carmel
Santa Cruz
San Francisco
SoCal, so cool
Southern California is a sun-drenched, coastal paradise. From sparkling beach towns and theme parks to vineyards and historic San Francisco, Southern California is the ultimate in California cool.
Follow Highway One on this 7-day family-friendly road trip to see the best of Southern California. Start in San Diego and make a day trip to LEGOLAND, before travelling north through SoCal's beach towns, starting with the legendary surf haven, Huntington Beach, also known as Surf City USA. Beach-crawl from Huntington Beach to low-key Manhattan Beach, the seaside amusement at Santa Monica Pier, and free-spirited Venice Beach all the way to Ventura, another legendary SoCal surf spot.
Make your way to Santa Barbara, the Mediterranean of California, and marvel at the beautiful Spanish colonial architecture, do some window shopping and enjoy a local varietal from one of the nearby vineyards.
Continue north toward Big Sur, an unbelievably scenic 145 km stretch along Highway One. In California, the road trip is as much the destination as the destination itself, and Big Sur is not the exception. The view is as breathtaking as it is surreal. See the waves crash along the rugged shores and look for hidden waterfalls, coves and beaches along the way, this part of the road trip is definitely one of the many highlights on this journey. Visit the redwoods and sit down for a culinary experience in Carmel, Monterey, and Santa Cruz, before ending your road trip in San Francisco.
Pit stop travel tip! To really get the most out of your California adventure, head to Disneyland! Anaheim is a quick pit stop on your way up north and is the perfect way to make even more wishes come true for the kids.
With SoCal's beaches, theme parks and outdoor wonders, this is the family adventure you've been waiting for.
Pack up the kids and hit the road for the ultimate Golden State getaway. Our Expert Travellers can design the perfect road map to make your California dreams come true. Just call us at 1-877-967-5302, chat with us online, or find the store nearest you.