40 Best Travel Destinations in the World
A bucket list can be a tricky beast. A bit like settling on a set of songs for your ultimate, life-defining playlist.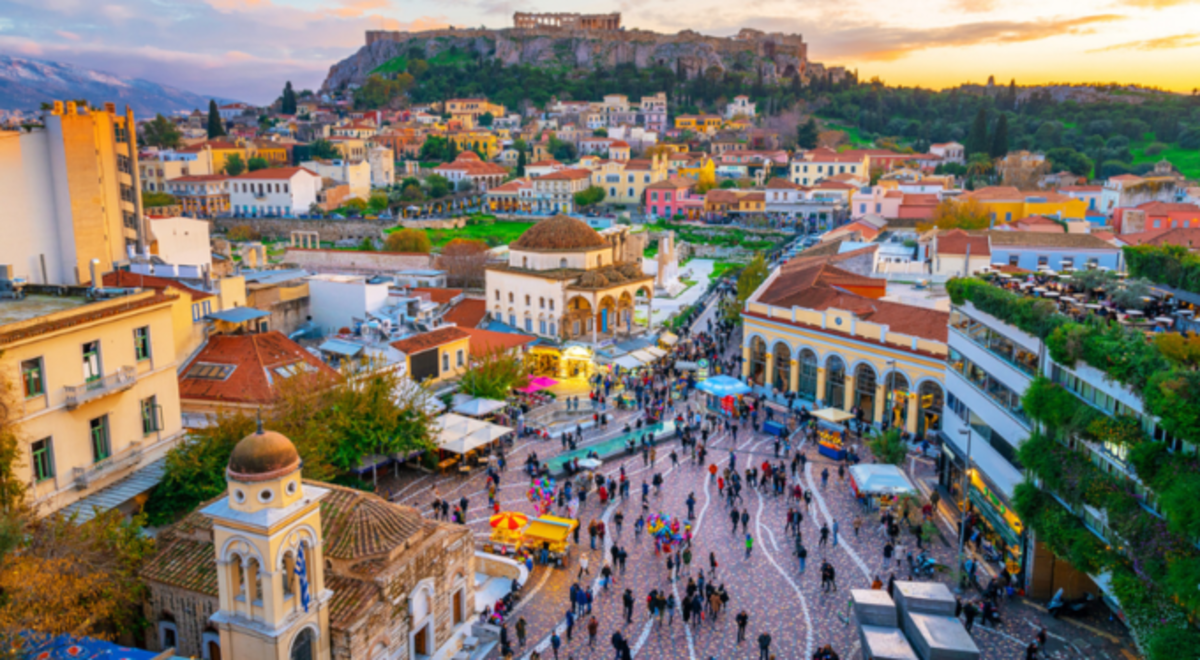 ---
---
A bucket list can be a tricky beast. A bit like settling on a set of songs for your ultimate, life-defining playlist.
---
A bucket list can be a tricky beast. A bit like settling on a set of songs for your ultimate, life-defining playlist. What to leave in or out holds a ridiculous amount of personal meaning and is often compounded by your mood, a latest obsession, or your internal bully screaming "pick one already!"
Pinning it down just isn't as easy as it seems. So, what are the best travel destinations and vacation spots you should visit before you meet your denominational or metaphorical maker?
Flight Centre turns 40 this year – and because we're in a celebratory mood – we've figured that's as good a place as any to start and count backwards.
What destinations can Canadians travel to right now?
Note that most of these destinations should be open to post-pandemic travellers, but as the situation is still changing, you might like to view our latest info on current travel restrictions.
Top 40
Drumroll please … our top 40 best travel destinations for 2022 are:
40. Croatia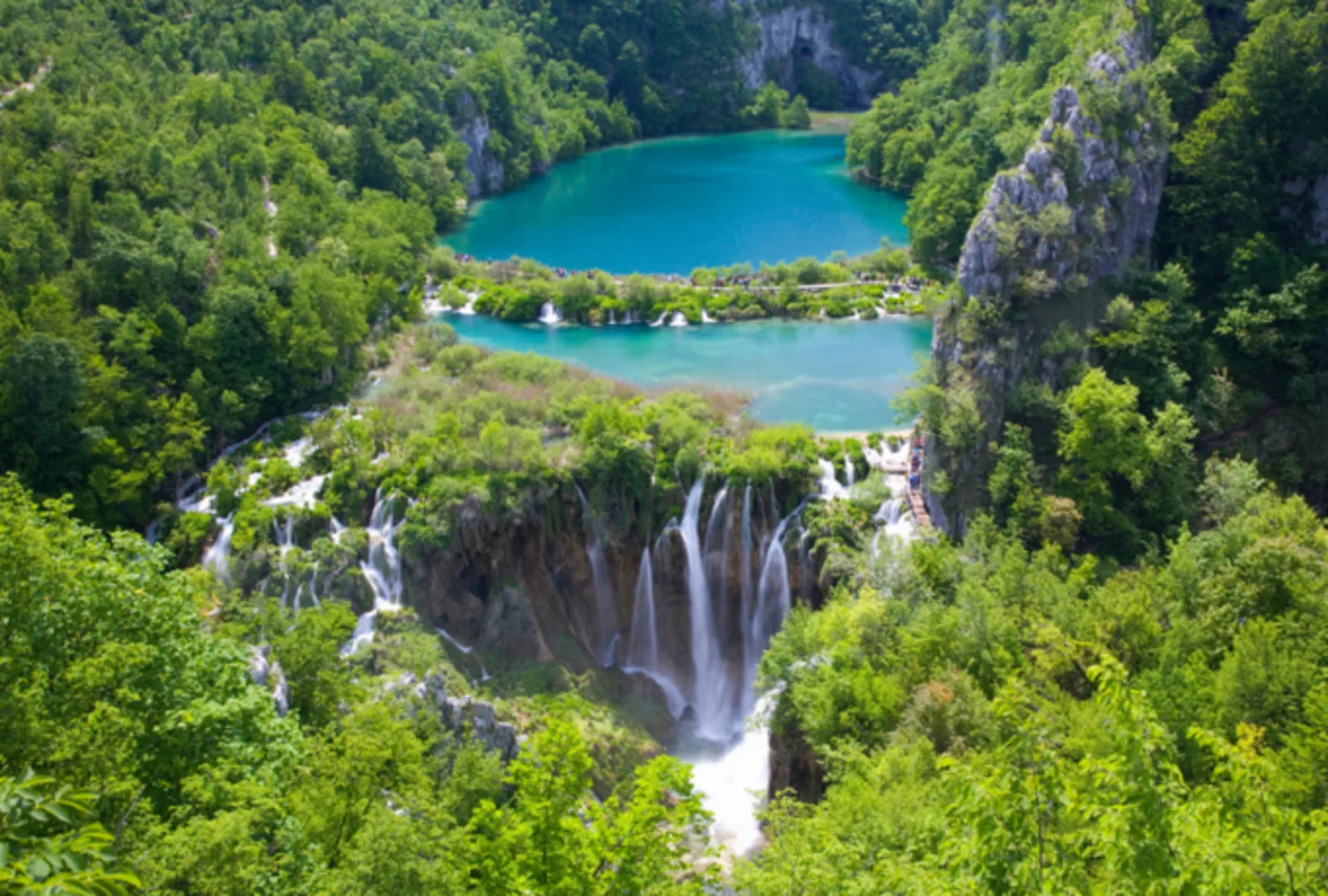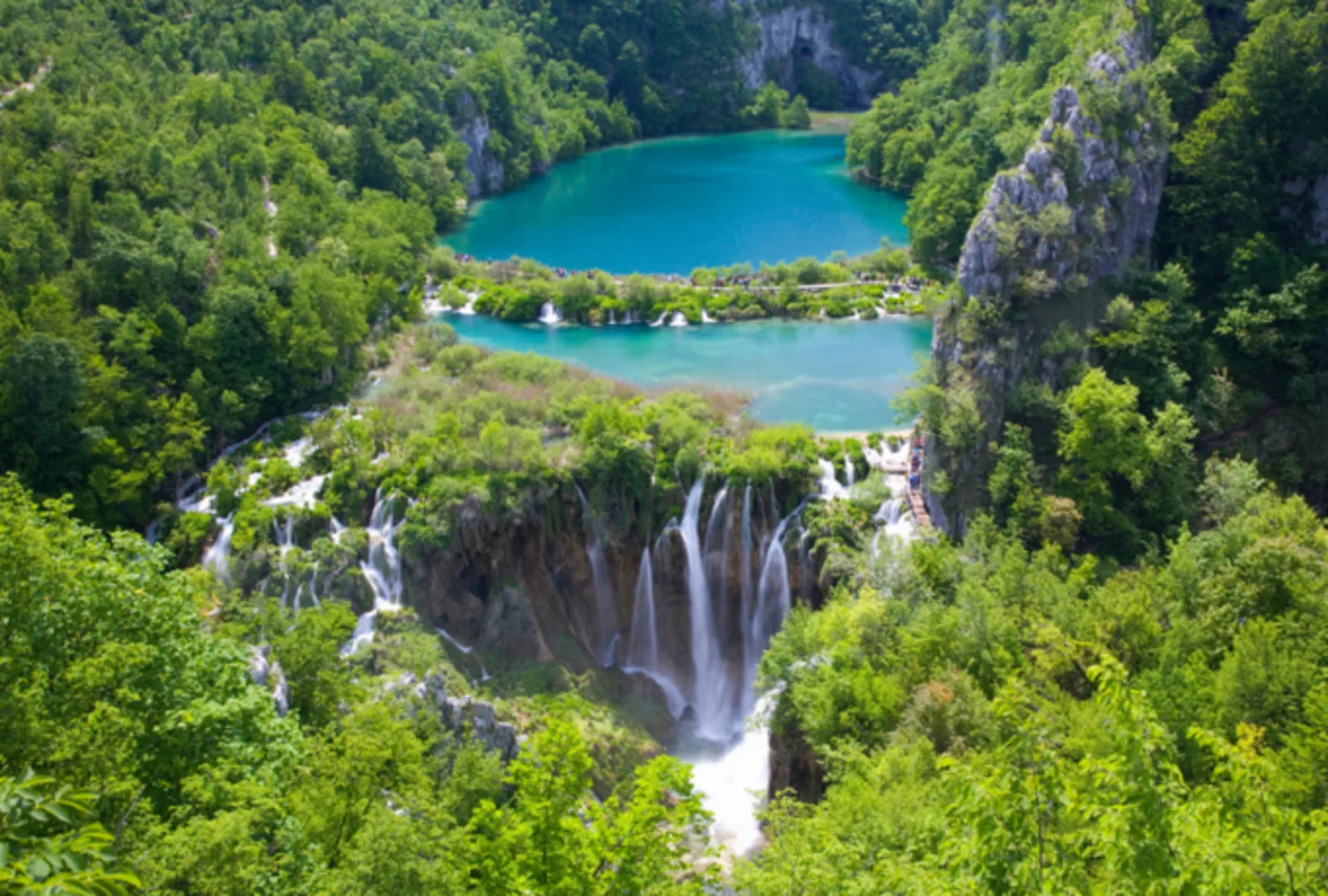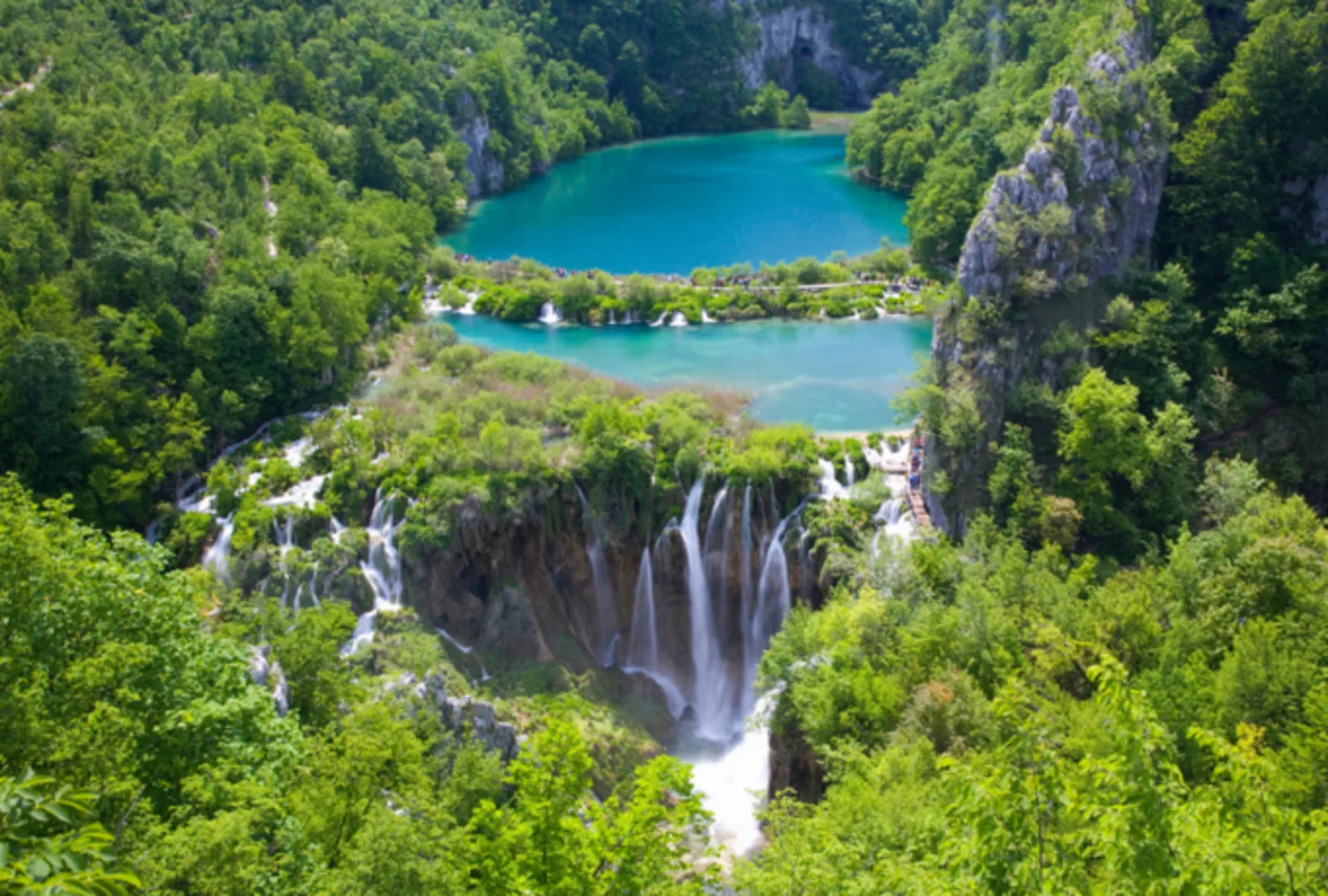 39. Ecuador
From hiking trails high in the Andean highlands to the jungles of the Amazon, and of course, the out-of-this-world wildlife of the Galapagos Islands, when we say Ecuador is like nowhere else on earth, we really mean it. Nature-lovers should pack your camera and head for the Galapagos, home to flamingoes, sea lions, iguanas, hammerhead sharks, manta rays and so much more! History buffs, wander around the capital of Quito, which is said to have the best-preserved, least altered historic center in all of Latin America.
38. Bali
The sandy beaches and bustle of Bali are luring travellers in by the plane load. But amid the party atmosphere of this Indonesian island, it's easy to forget that Bali has a deeply religious culture. A few tips of local etiquette include not displaying too much skin away from the beach, taking care not to step on offerings of flowers in the street, and not touching people's heads.
37. Iceland
Whether it's the Northern Lights, the geysers, the giant waterfalls, or that volcano that stopped air traffic and suddenly put Iceland on the map in 2010, there is more to see in Iceland than you can reasonably fit into one trip. The people are friendly, the puffins are cute, the landscapes are otherworldly (which is why many a space movie has been filmed here!), and if you visit at the right time (any time other than summer really), you're in with a chance to see the magical Aurora Borealis. Pack warm clothes, your camera and some adventurous taste buds – a national delicacy is rotten shark if you're feeling game!
36. South Africa
Yes, there's more to visiting South Africa than a safari in Kruger National Park. While its wildlife is big and spectacular, South Africa is a land teeming with culture. Johannesburg's Maboneng district has a thriving hub of art galleries and an intriguing food scene. Art tours of Soweto are popular as is the Apartheid Museum where the country's tortuous colonial legacy is laid bare in the spirit of reconciliation. Milder temperatures in spring and autumn make them the ideal seasons to visit, South Africa's wineries are world class, and there are breath-taking views of Table Mountain on your decent to Cape Town Airport.
35. Dominican Republic
Beaches, resorts and golfing. The Dominican Republic is the definition of tropical paradise. Head to Santo Domingo's 'Zona Colonial' to explore Casa Colon, which dates back to the 1500s not long after Christopher Colombus arrived. For flashy resorts and lazing by the picture-perfect water, head to the resort island of Punta Cana. If adventure calls, take a guided hike through the jungle covered hilly terrain of the Northern Corridor mountain range, home to the 27 waterfalls of the Damajagua, complete with waterholes you can take a dip in!
34. Jamaica
Experience the jewel of the Caribbean with a trip to Jamaica. The home of rhythm and sway, this stunning destination is every island-lover's dream, with bustling culture and many natural wonders. Whether biting down on some fiery jerk chicken, or taking on the hike of Dunn's River Falls, this destination is sure to create unforgettable memories. Take the kids or the great-grands to the array of family-friendly attractions, or say your 'I Dos' on a castle overlooking the water; Jamaica has a vibe for every traveler!
33. Morocco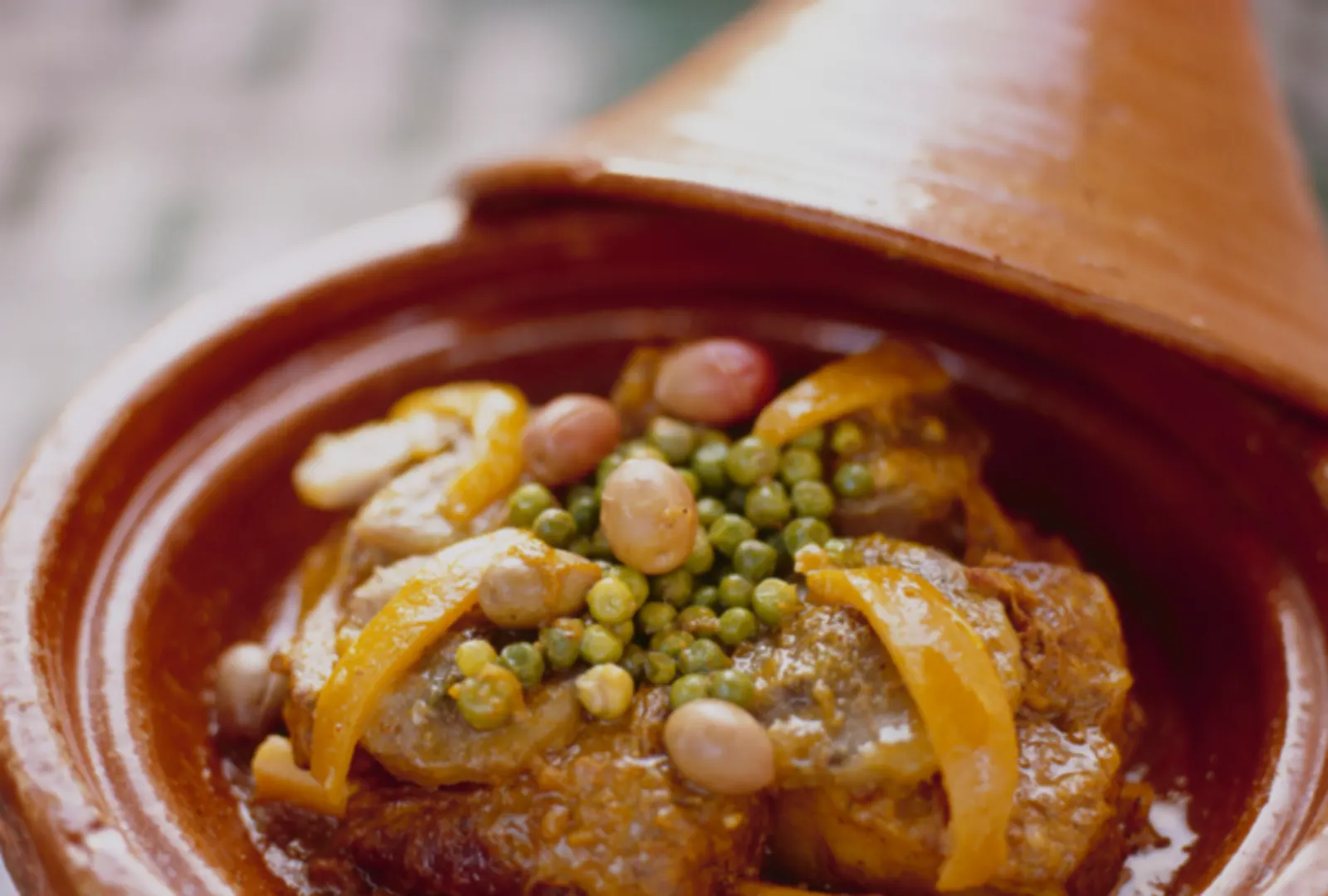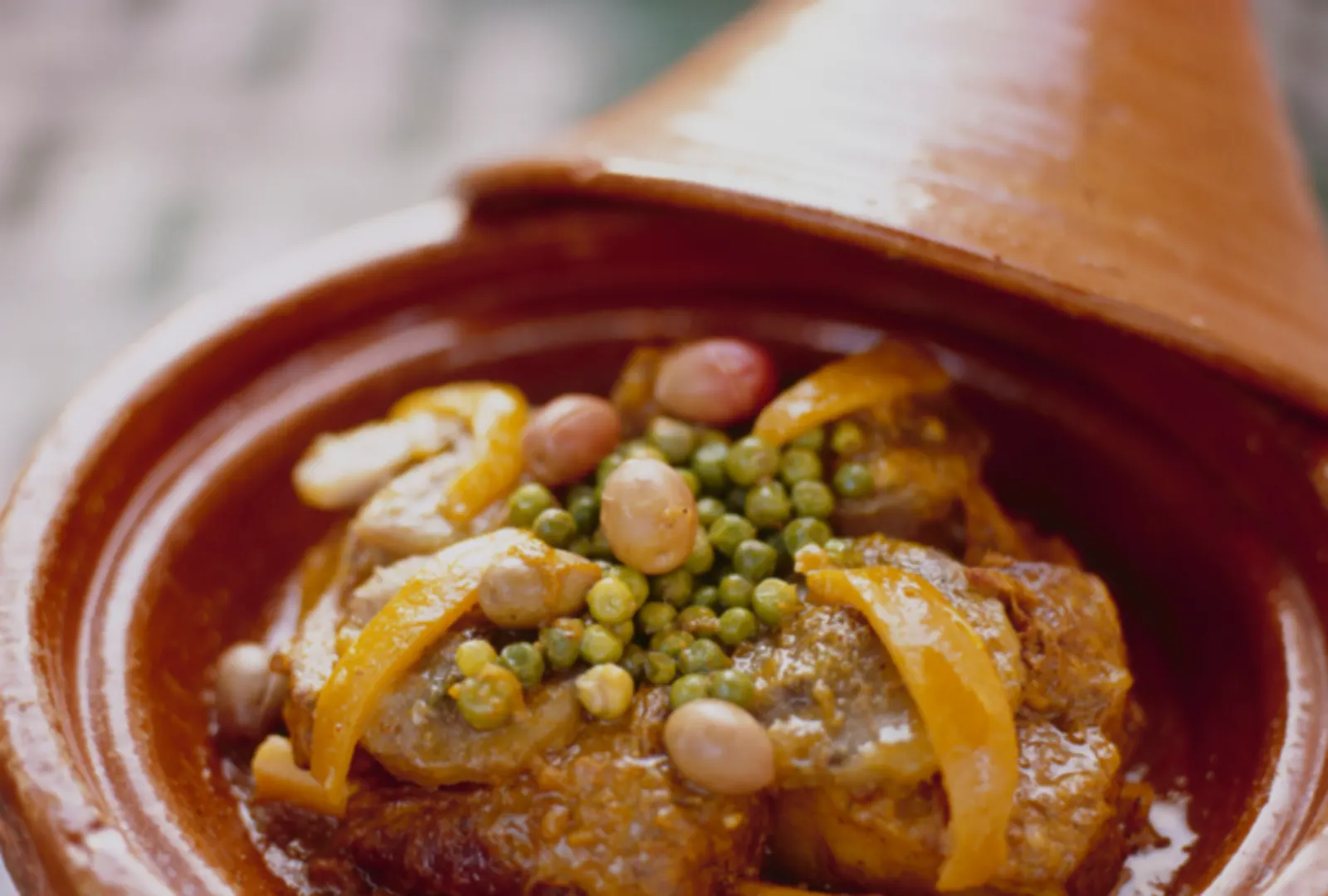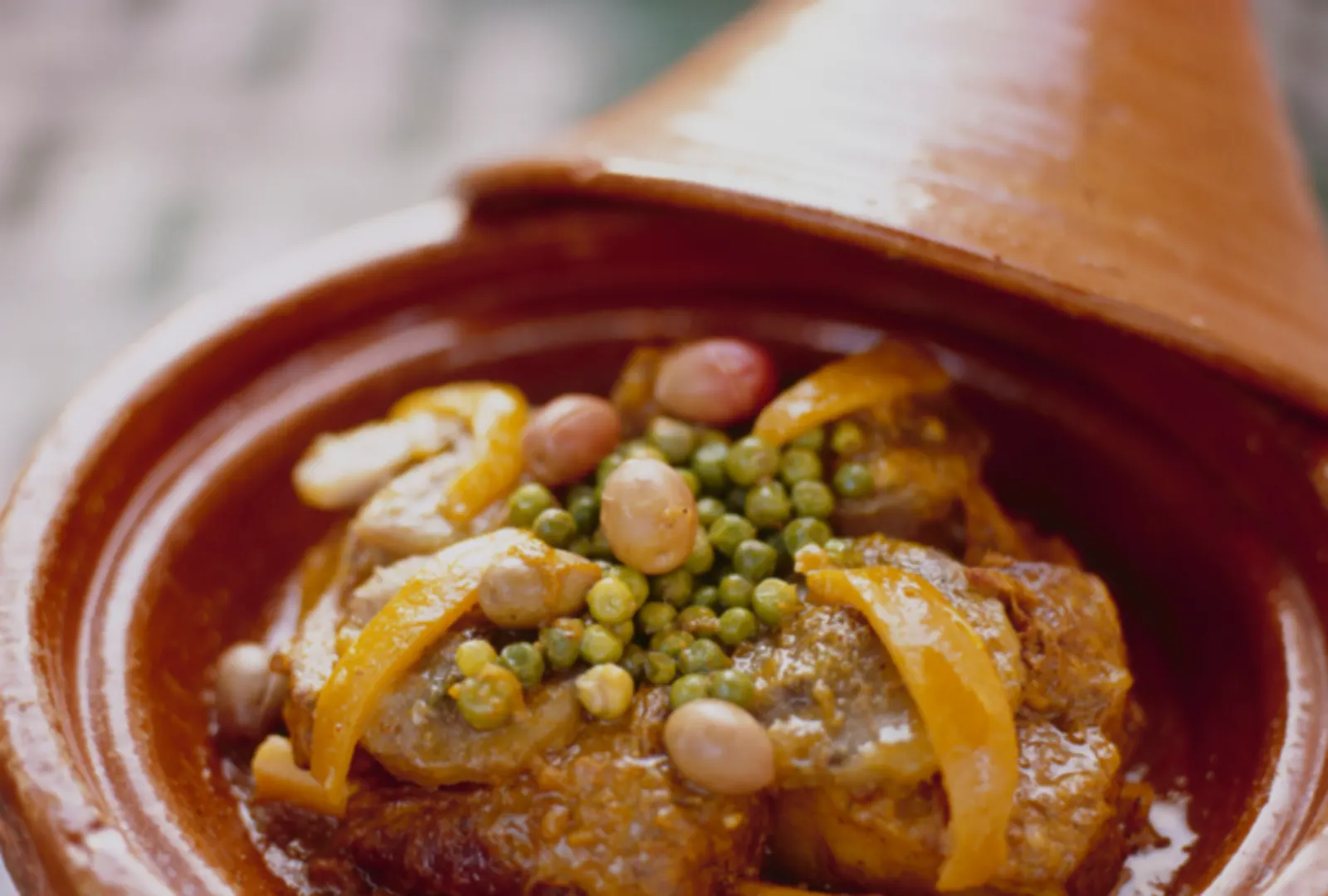 History, art, music and magical landscapes, Morocco is truly a feast for the senses. Take your bargaining power to snap up a carpet or two (trust us, you'll want to when you see them!), your sense of adventure to explore the mesmerizing landscapes of the Atlas Mountains, and prep your tastebuds for the delicious flavours of lamb tajines, kaliya – a tasty combination of lamb, tomatoes, bell peppers and onion, or indulge in bastella made with thin layers of flaky dough between sweet, spiced meat filling and almond-paste. You're sure to leave Morocco with a satisfied belly and a happy heart.
32. Amsterdam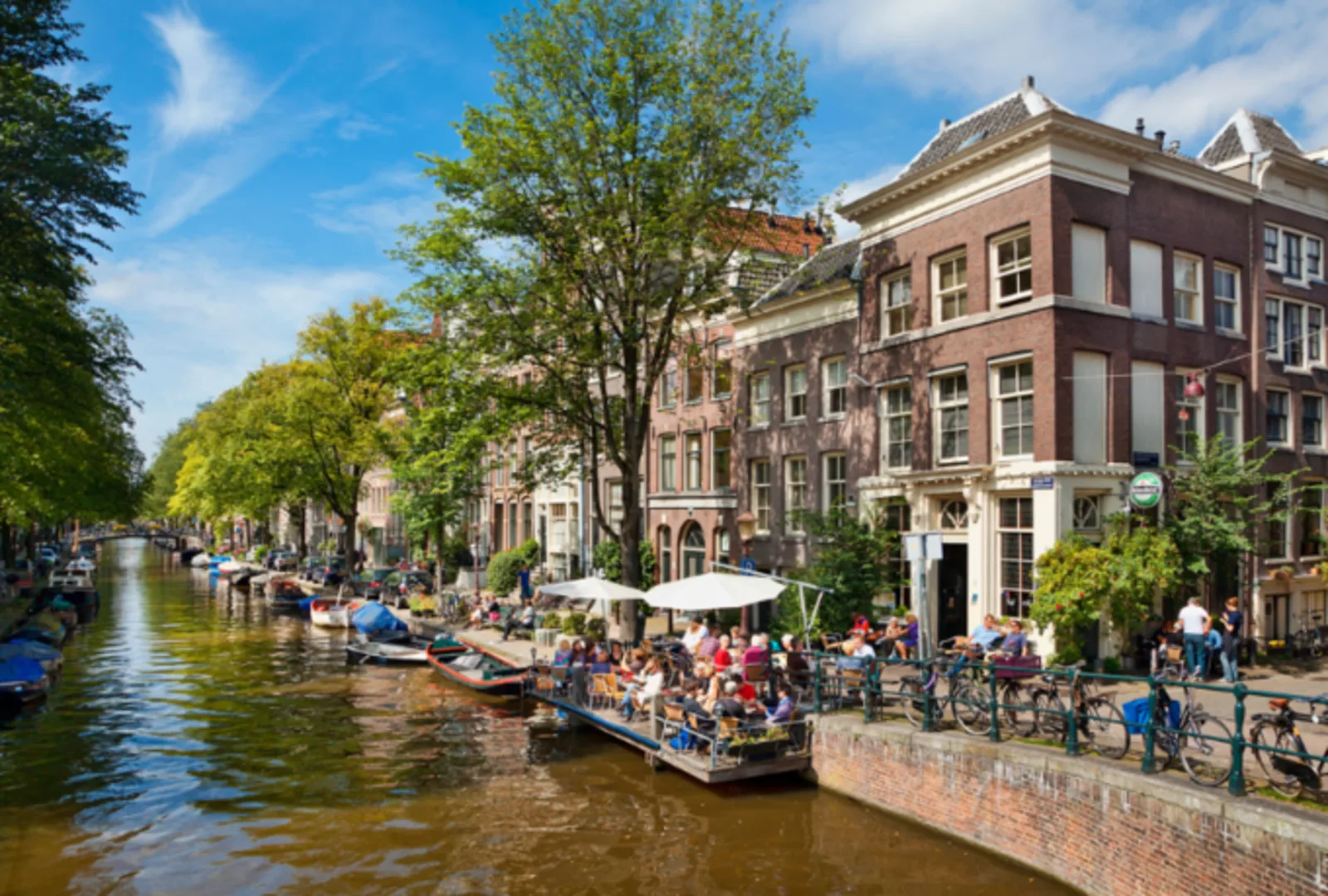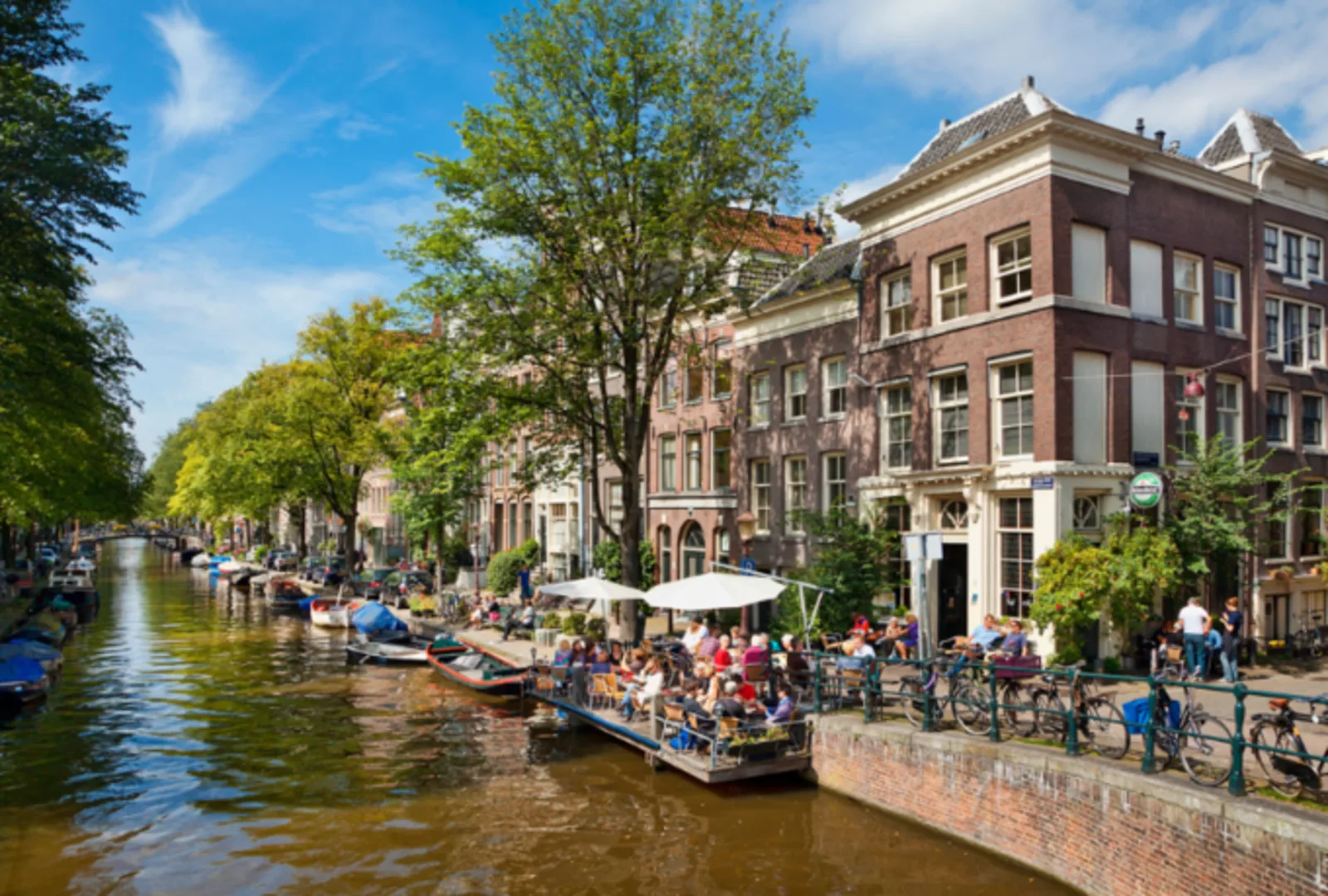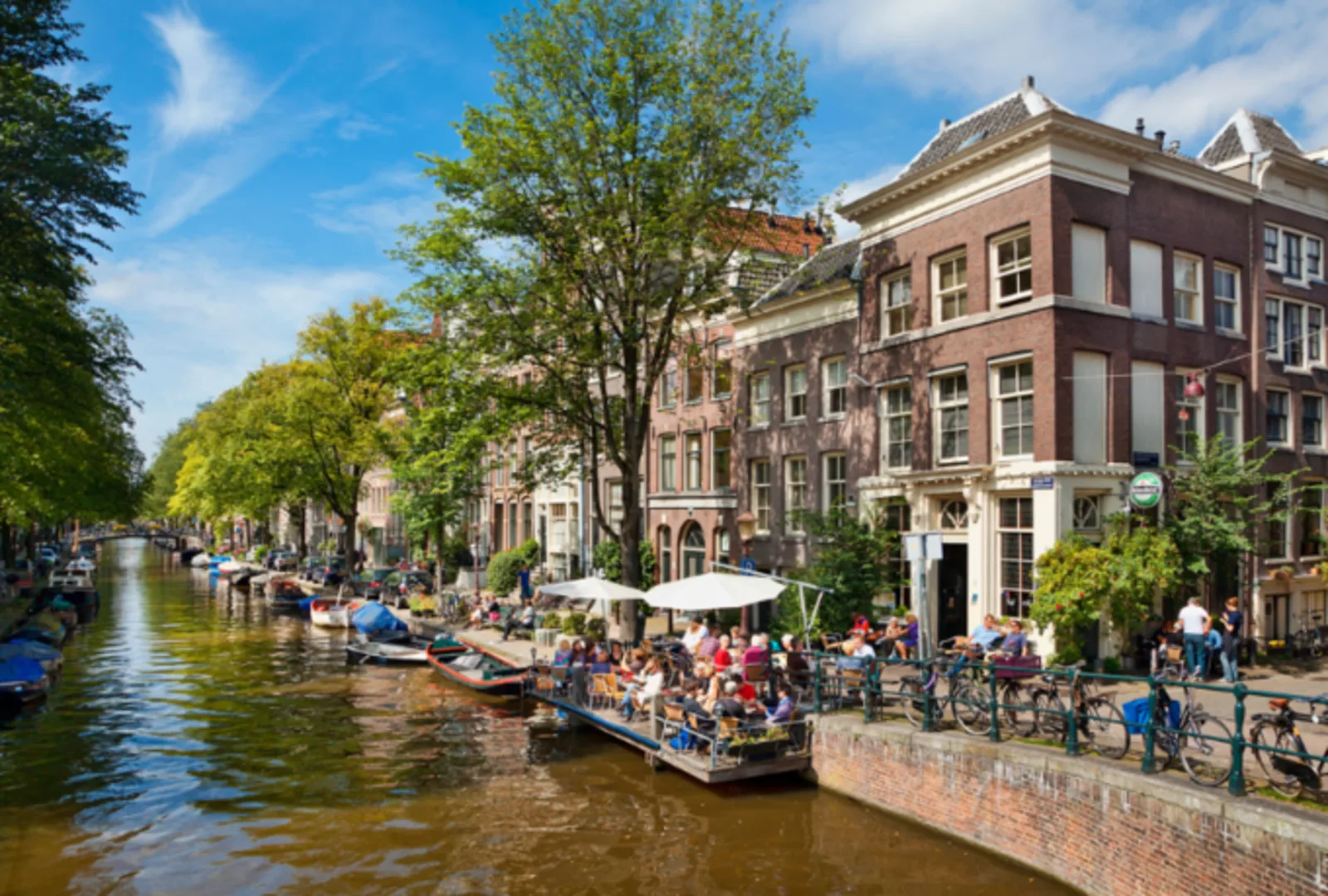 Both Amsterdam and The Hague have the honour of being the capital of the Netherlands. It's a complicated relationship, but the ever-resourceful Dutch make it work.  So, while the serious business of legislation and governance is left to The Hague, Amsterdam has the fun job of being the nation's cultural capital and home to its eclectic food and art scene.   Its quirky museums are a highlight.  What to visit first: the Cheese Museum?  the Museum of Bags and Purses? or De Kattenkabinet (the Cat Cabinet)?
31. Dublin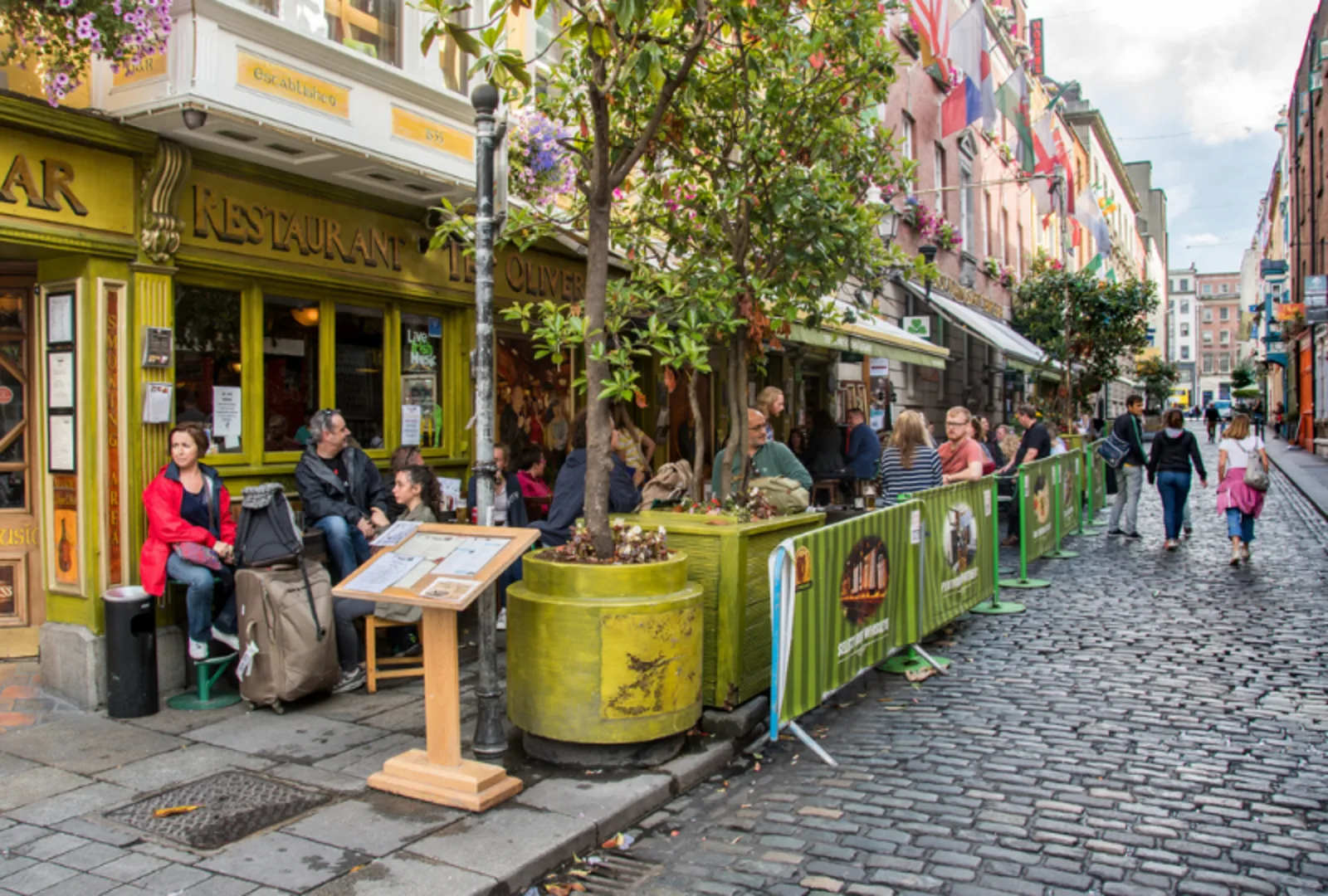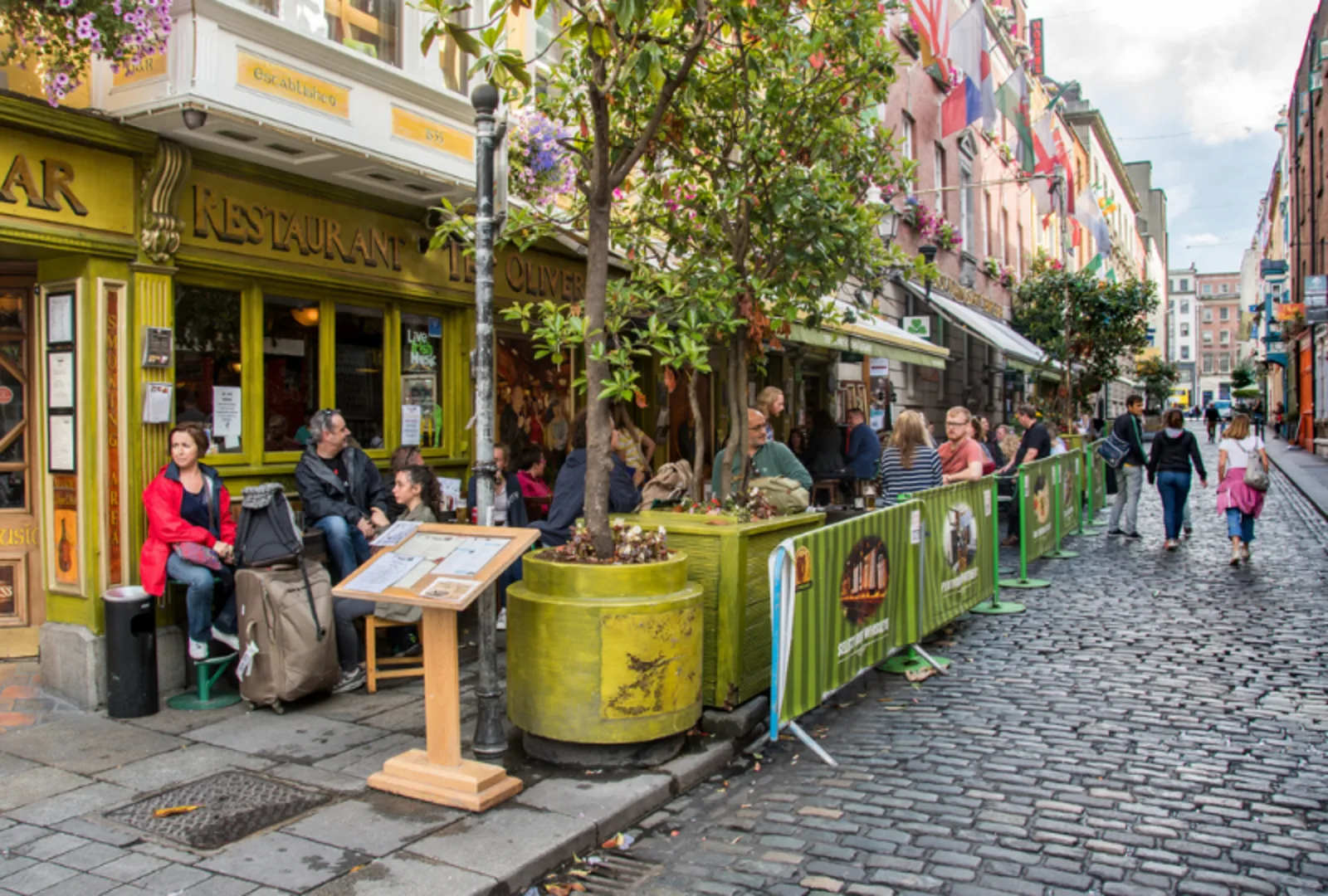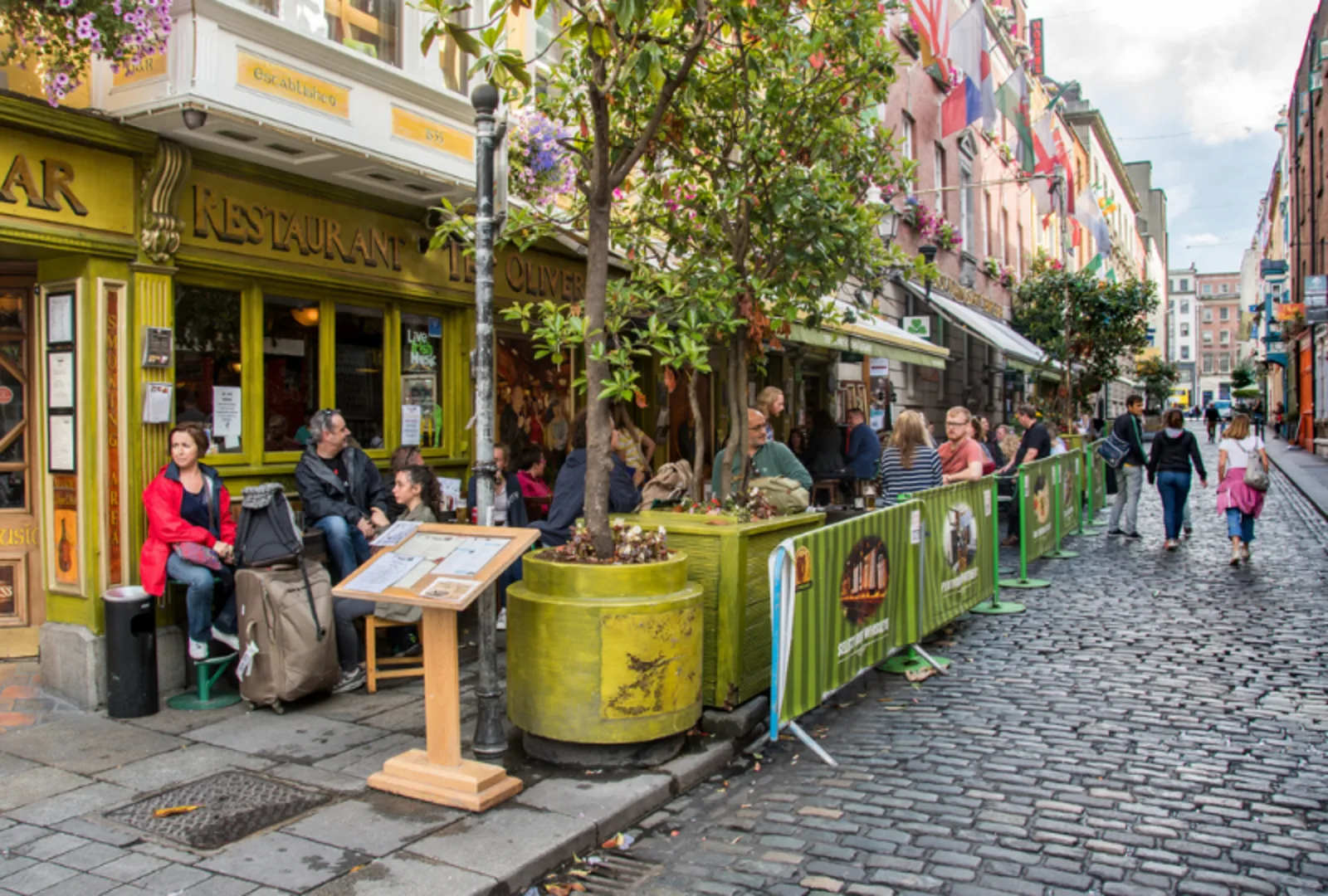 Interestingly, while around 27% of Ireland lives in its capital, only 10% of the nation's pubs are found there – and that's a pre-pandemic statistic. So, while sipping a pint of Guinness in a Dublin pub might have bucket list appeal, don't miss out on everything else this vibrant city has to offer – from its cosmopolitan cafes, restaurants and bars to its historic sights along the ancient Dubline trail. All served up with traditional Irish craic of course.
30. Hong Kong
With more skyscrapers and multimillionaires than New York, the Hong Kong skyline is impressive.  Long a financial hub at the foot of an enterprising China, the city oozes confidence, wealth and all the trappings of a hyper-modern city. Hong Kong's outlying hinterland reveals many ironies – particularly the 34-metre bronze Buddha that invites onlookers to free themselves of material desire as it sits sedately beside Po Lin Monastery.
29. Phuket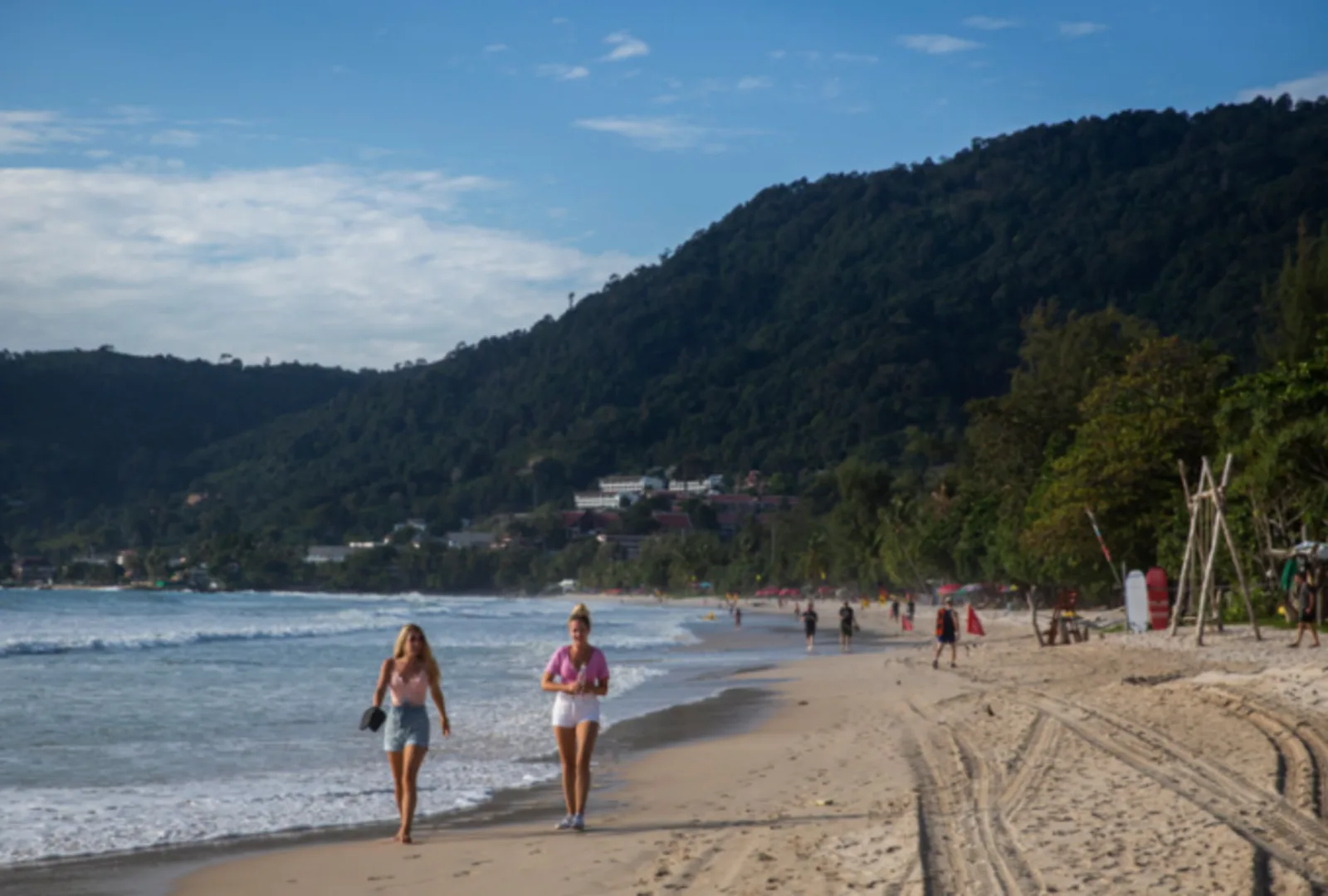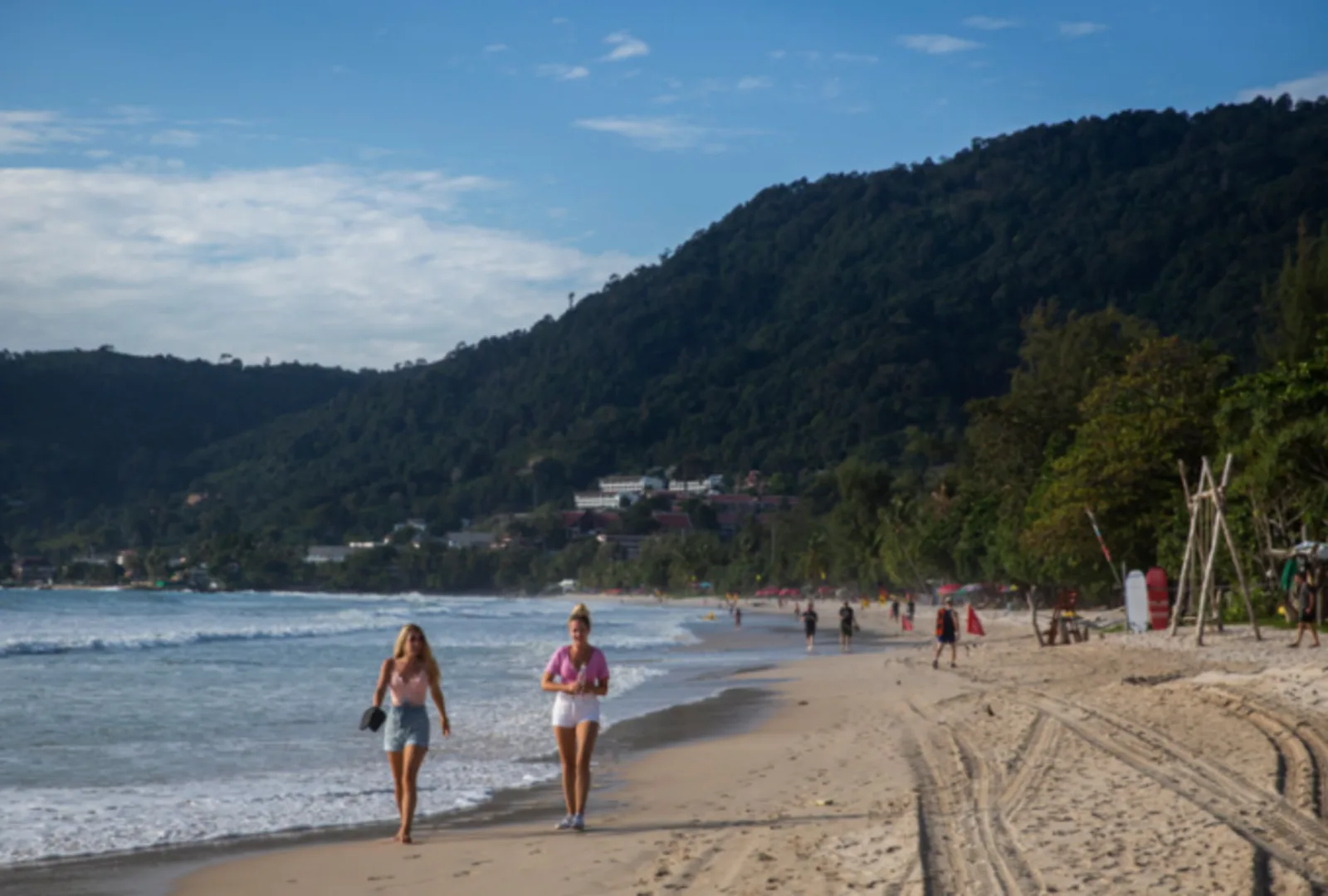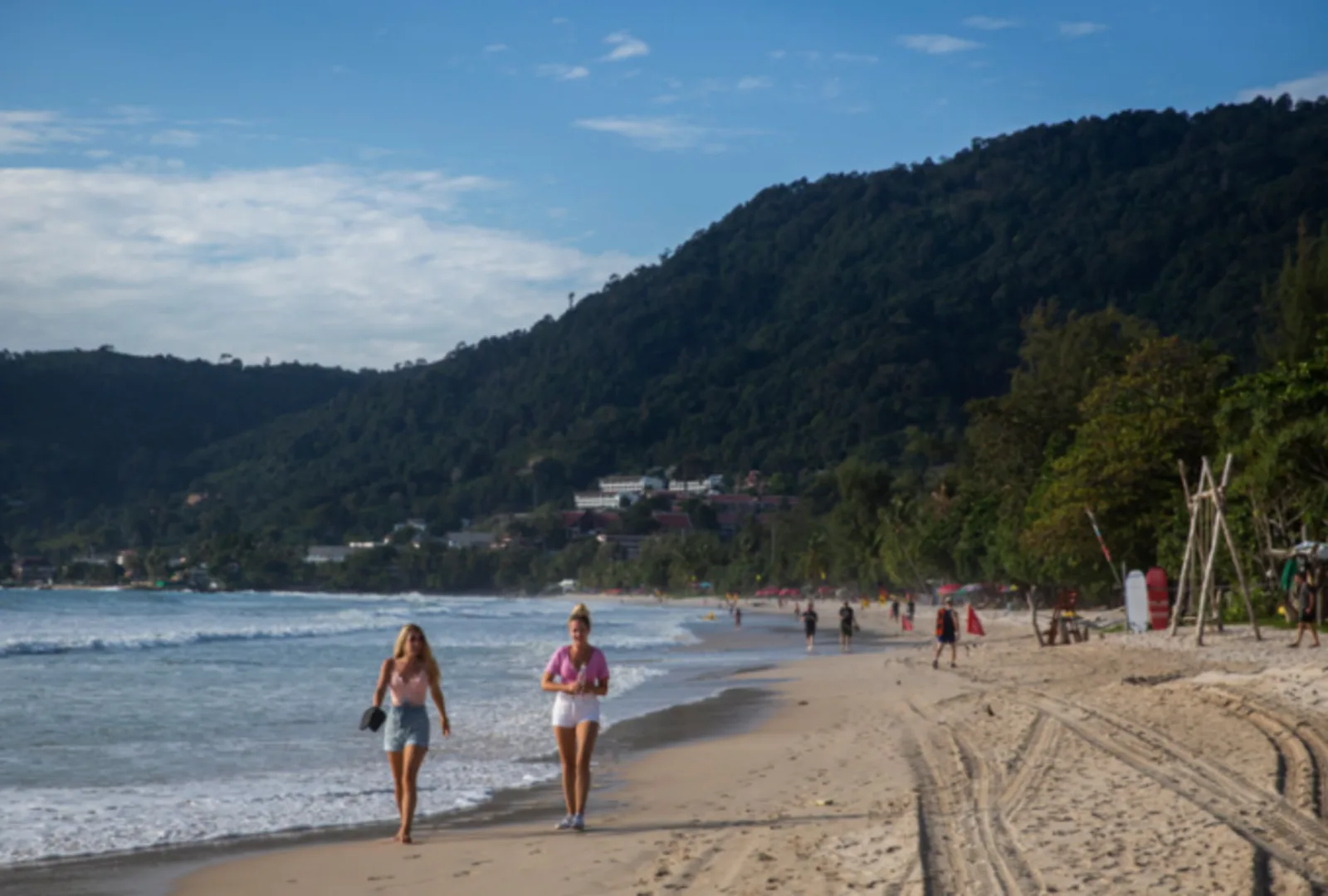 The  largest island in Thailand is a beach-goer's paradise famous for its bluffy, steep islets and party atmosphere. The southern beaches of Phuket are often crowded, so if you like a bit of tranquillity with your siestas on the sand, head for the northern end.
28. China
Experience the rich culture and historical architecture of China's ancient wonders and timeless traditions and landscapes. Start with a hiking tour and explore the Great Wall of China which stretches more than 6,000 kilometres from Shanhaiguan to Jiayaguan. But why stop there? Visit the Forbidden City & the Imperial Palace, located in the heart of Beijing. Discover the Potala Palace in the city of Lhasa and taste all the flavours that China has to offer. From the Beijing cuisine to the spicy flavours of Sichuan, the choice is endless.
27. Philippines
Being an archipelago of over 7,600 islands, it's no surprise that the Philippines have many spectacular beaches and all the swimming, diving, paddling, surfing "aquivities" you could image. The Philippines' unique and complex mix of ethnicities make for a culture and cuisine that's rich and colourful. This is exemplified by the playful paintwork on its Jeepneys – ex-World War II jeeps craftly adapted into buses that have become a national icon.
26. Türkiye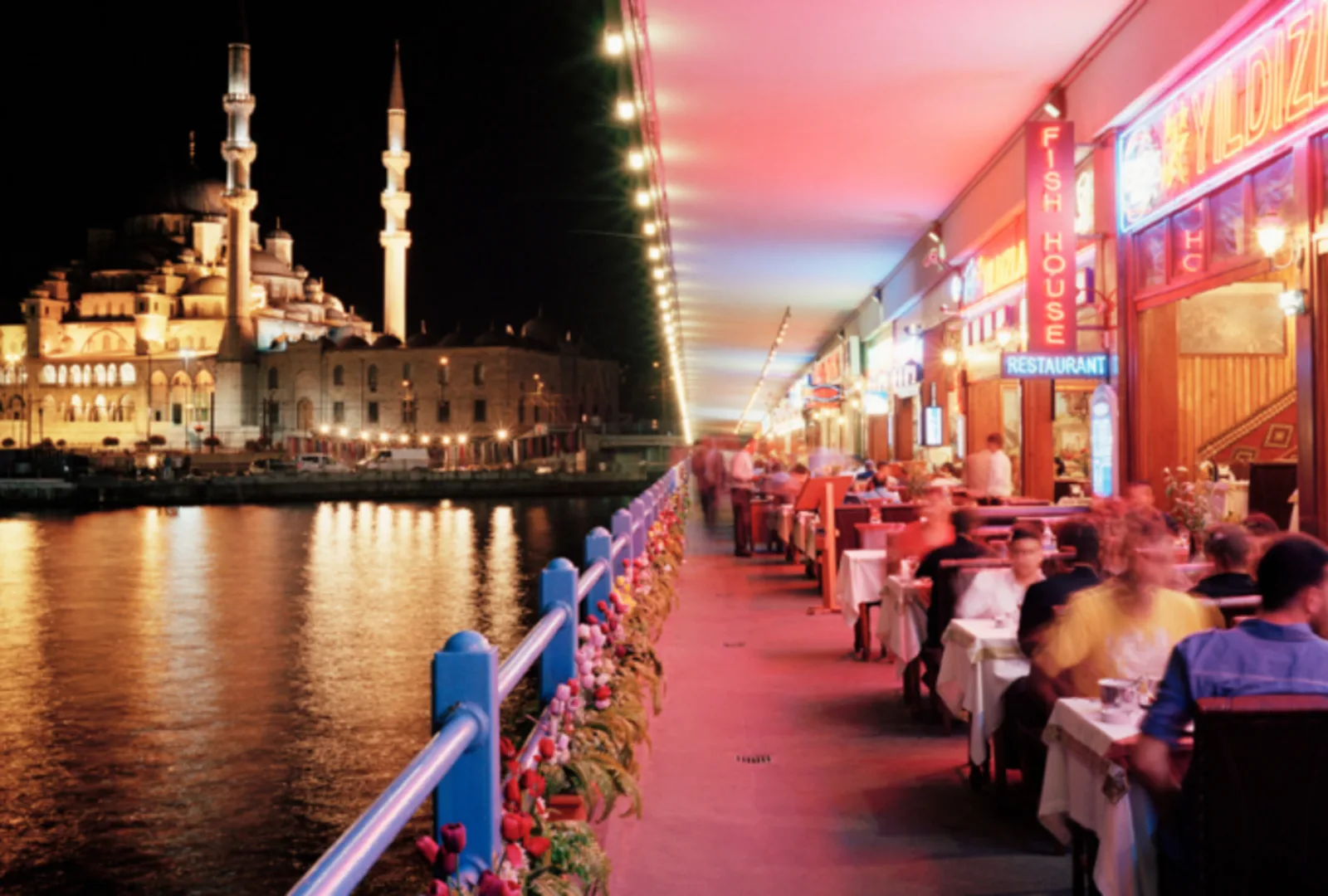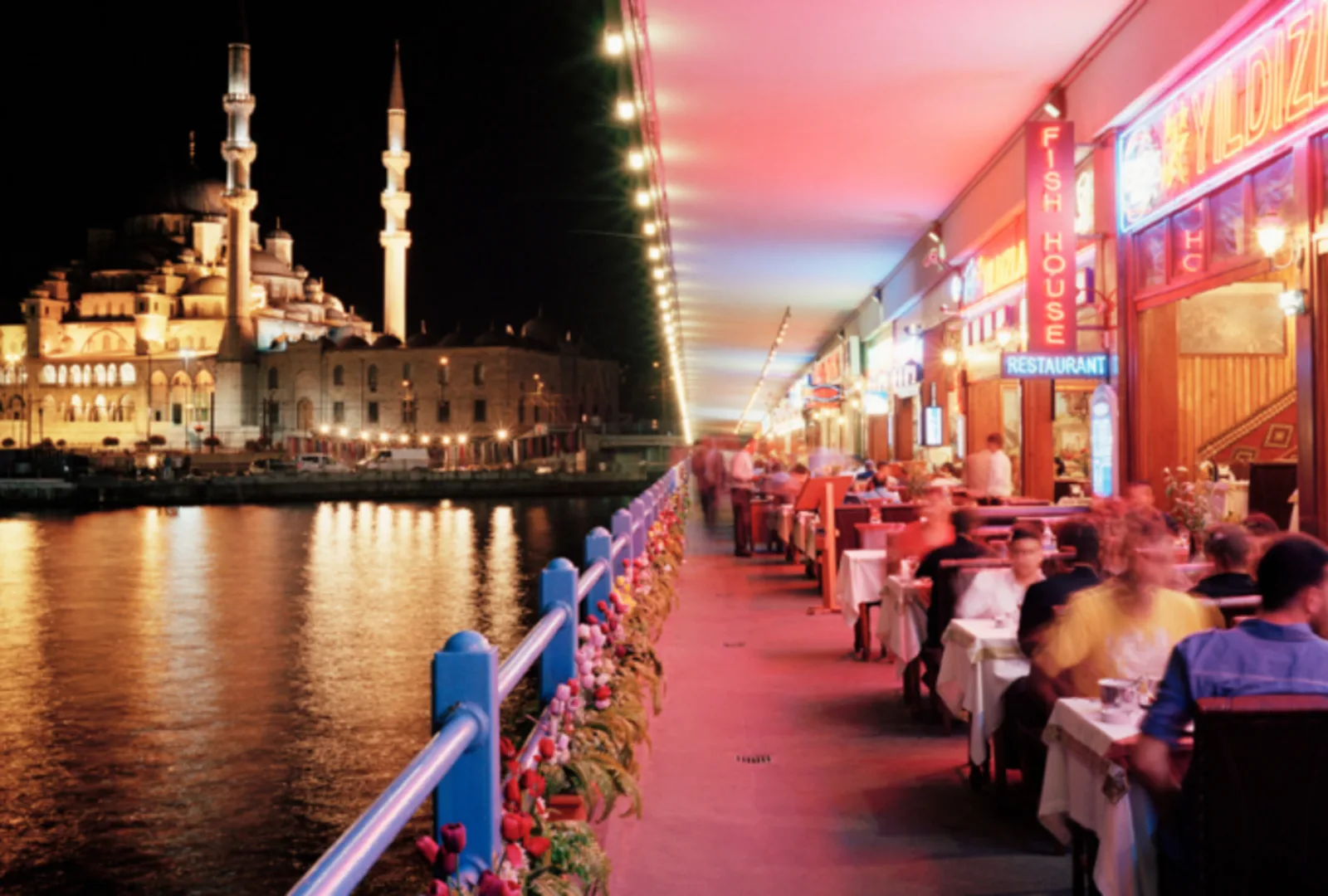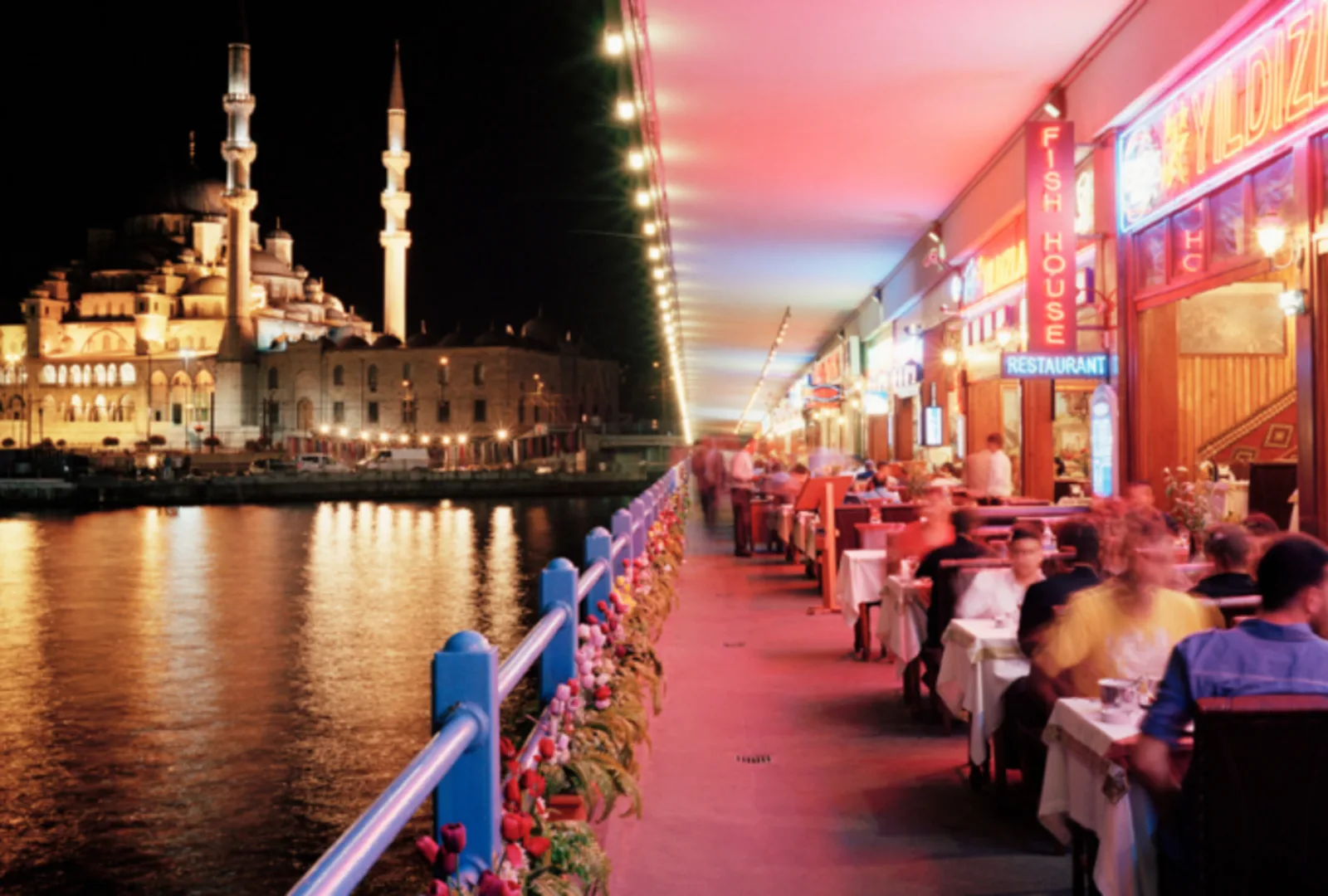 Türkiye provides you a unique meeting point between Asia and Europe. For centuries, cultures of both continents have found a way of living and thriving in this land of myriad experiences. From the sandy beaches of Antalya on the Mediterranean coast, to the ski fields of Anatolia and the mosques, churches and thriving street food and art scene among the hustle and bustle of Istanbul, Türkiye has a lot going on.
25. Costa Rica
Looking for the perfect mix of thrills, fun, and relaxation? Look no further than one of the happiest countries on Earth, Costa Rica! Discover why this destination is known as the 'rich coast' by exploring the country's rugged highlands, lush rainforests and bubbling volcanoes. Take in the vast biodiversity and look out for one of the world's most stunning animals – the scarlet macaw! If you're feeling brave, challenge your inner adventurer and balance 30 metres above the jungle floor on the Canopy Tour.
24. Jordan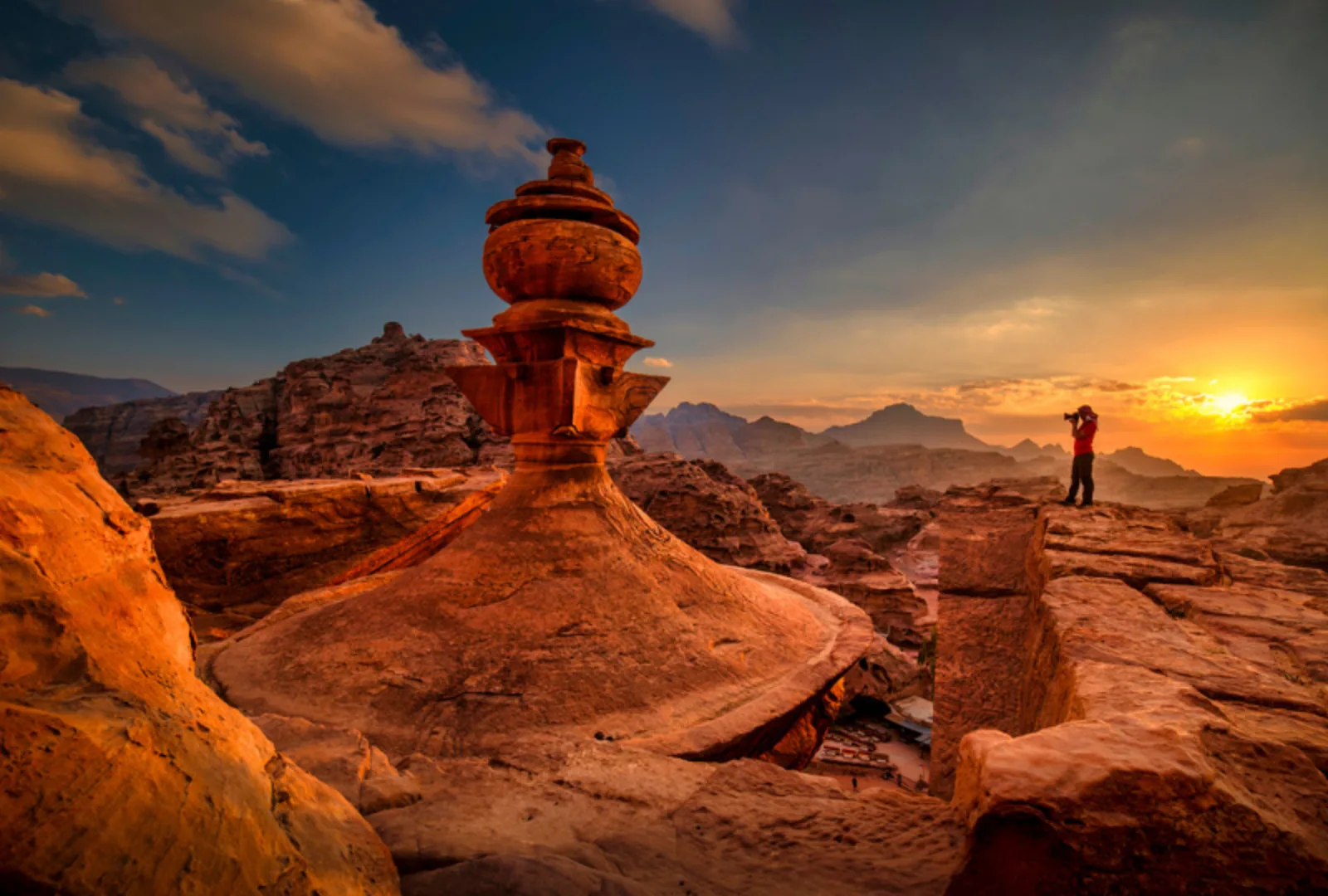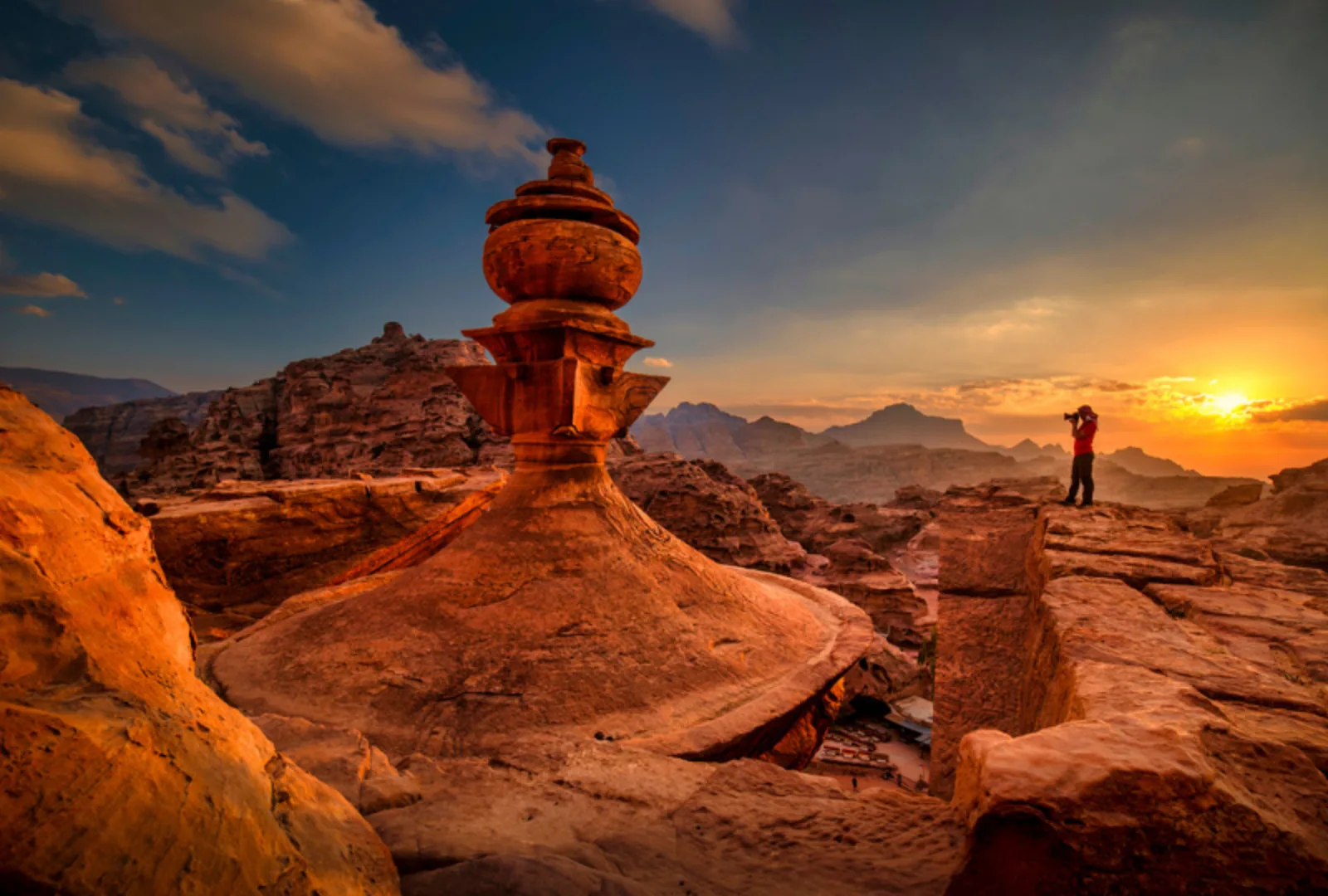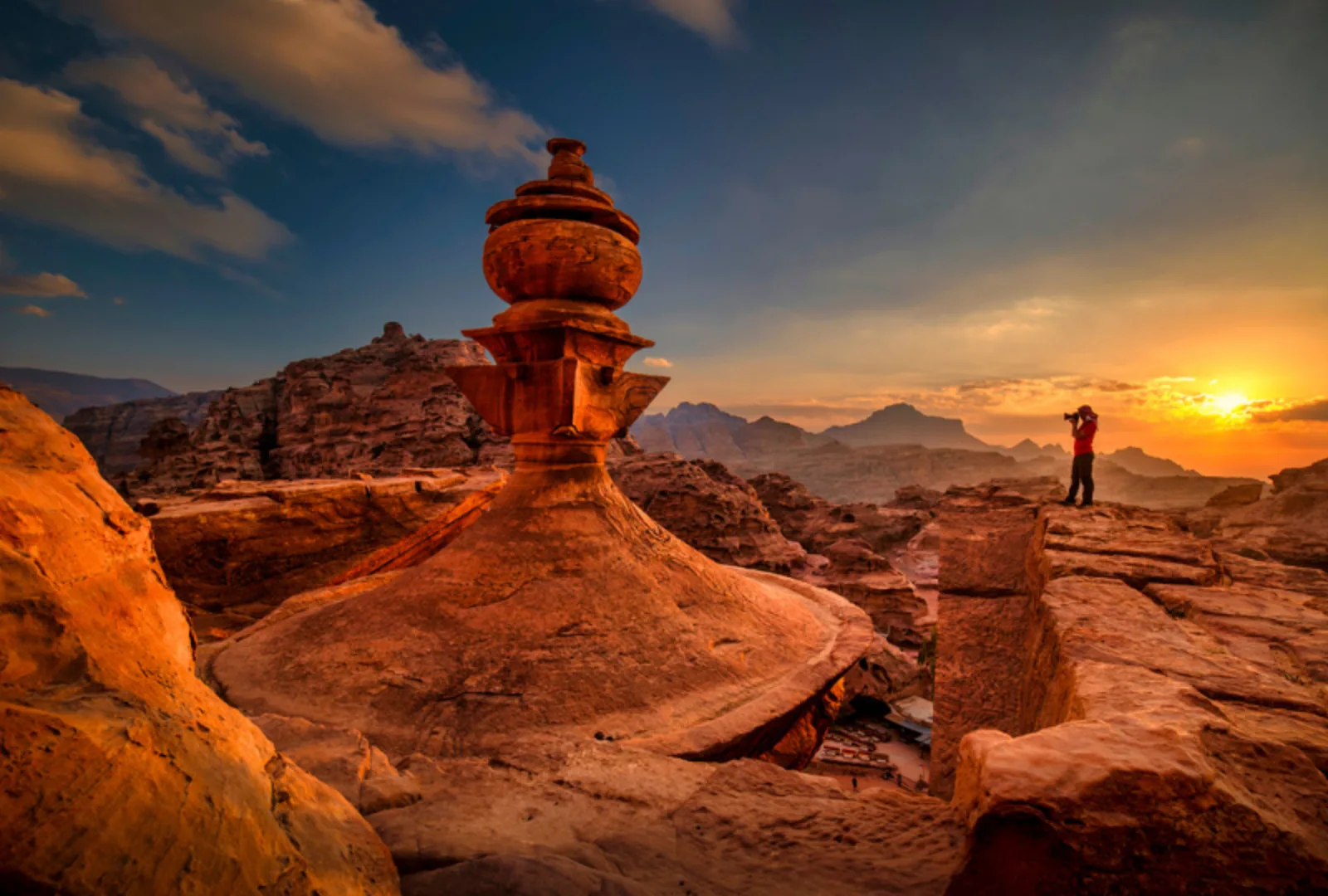 Jordan's hiking trails span the length of the country, from green pasturelands and ruins of ancient cities in the north to sandstone desert mountains and the Red Sea in the south. Of course, we're not suggesting you do them all in one go, but they do present a rare insight into the landscape and cultures of this spectacular but unassuming Middle Eastern kingdom. And when you're done walking, don't forget to take a therapeutic (and unbelievably buoyant) dip in the mineral-rich waters of the Dead Sea which hasn't been part of the ocean for two million years.
23. Chile
Chile is the longest country in the world, spanning across 4,300km! This means the landscapes vary hugely from top to bottom – from the Atacama Desert in the north, which is the driest desert in the world, to the Southern ice fields of Patagonia, which is not so far from Antarctica! If you're looking for naturally beautiful scenery, make sure you go to Torres del Paine, famous for impressive mountain peaks, epic glaciers and emerald lakes – a great place for hikers and adventure lovers. The enigmatic Easter Island (or Rapa Nui) is also part of Chile and a UNESCO World Heritage Site. It's definitely off the beaten track though being 3,700km off the Chilean coast, but there are some amazing tours that will take you to witness the mystical stone moai (monolithic statues) the island is so famous for.
22. Colombia
Discover a world of heritage, culture, and biodiverse landscapes. Whether it's visiting the Salt Cathedral of Zipaquirá, hiking through Colombia's lost city or exploring the colonial town of Santa Cruz de Mompox, you will not be disappointed. Colombia is located in the North-western South America region and is home to some of the most exciting adventures, endless artworks and delicious cuisine. Don't forget about the amazing beaches and breathtaking views. So why not spend your days surfing in Choco, Scuba diving off the island of San Andrés, and whale watching in the Pacific, making the most of an unforgettable experience.
21. Panama
Get the best of both worlds in Panama taking in the best of the Caribbean and the Pacific. The only place in the world where you can see the sun rise on the Pacific and set on the Atlantic, Panama is the perfect mix of cosmopolitan city and untamed nature. Whether taking in views 3,474 metres up on Baru Volcano, or spending the day shopping and dining at Panama City's finest, you are sure to find something for you in this immersive destination.
20. Argentina
Home to stunning natural wonders like Patagonia and Iguazu Falls, famously friendly locals and one of the most exciting capital cities in the world, Argentina should be on every traveller's must-visit list. Start in Buenos Aires of course, where you'll fall in love with Tango, be amazed at the colourful area of La Boca and enjoy the best steak you've ever had in the San Telmo neighbourhood. Argentina is also famous for its wine, and there are several wine regions you can explore – from Salta, the newest wine region in the country to Mendoza with vineyards as far as the eye can see, where you can find some of the best Malbec wine in the world!
19. Brazil
Ok this is a huge country (at a mere 8.5 million square kilometres!!) so very hard to sum up in a small paragraph! Start off with Rio de Janeiro of course, and see the iconic Cristo Redentor (Christ the Redeemer statue), then stop for a caipirinha (or two) at legendary beach, Copacabana. If you want to get off the beaten track in Brazil, go on an adventure and explore the Pantanal, which has become one of the country's most popular wilderness destinations for its tropical climate and abundant wildlife including beady-eyed macaws, jaguars, capybaras, tapirs, capuchin monkeys, green anacondas and much more!
18. Athens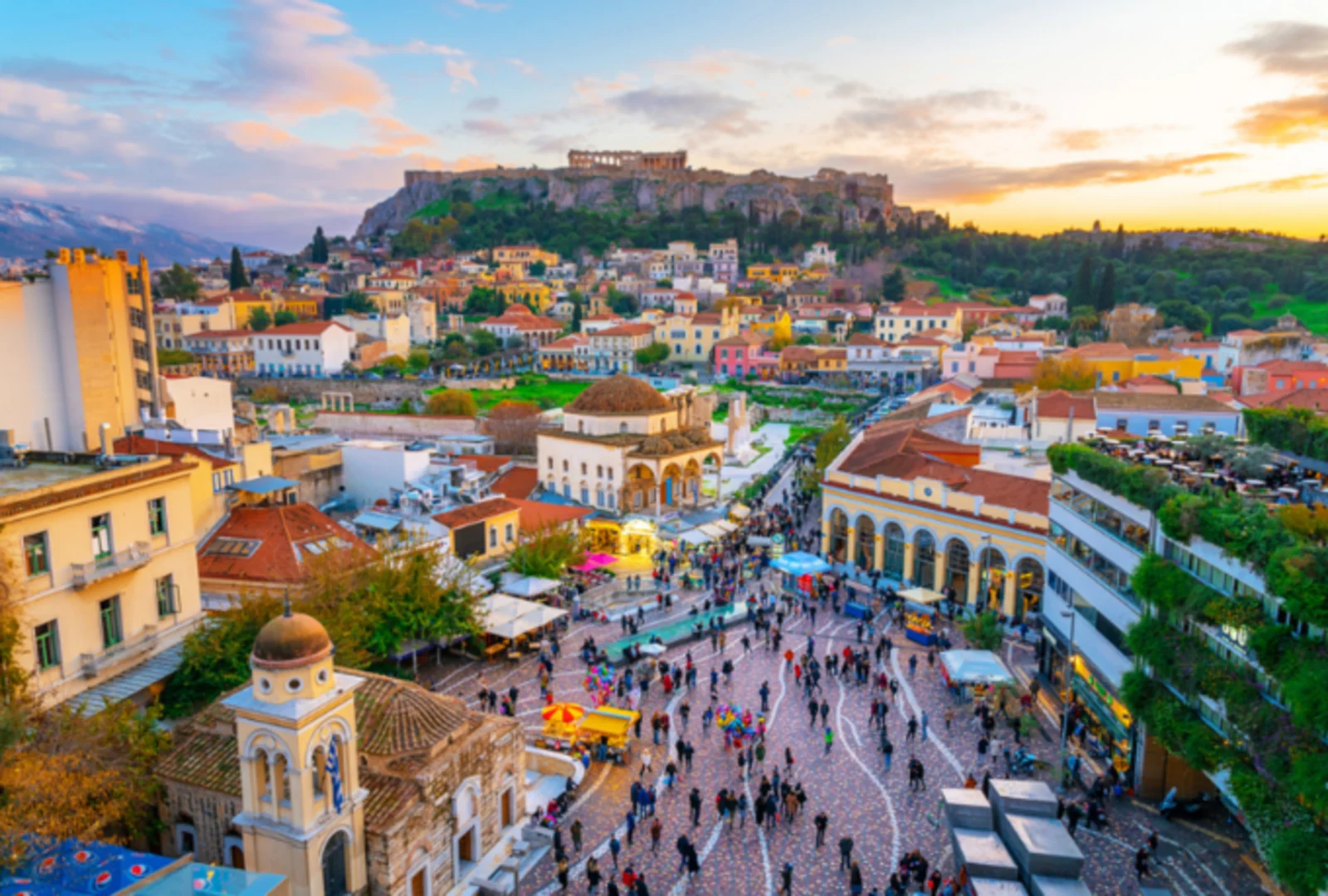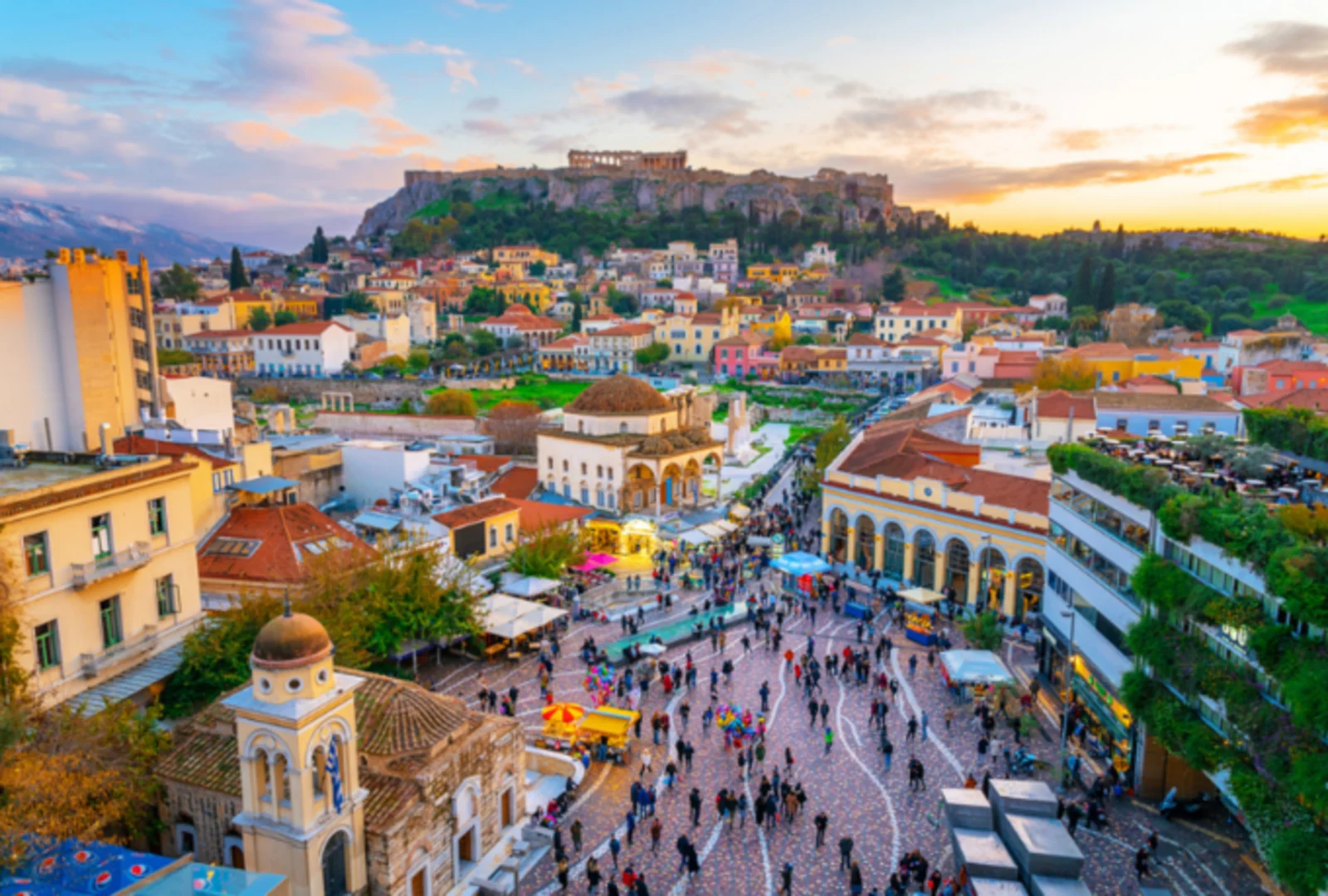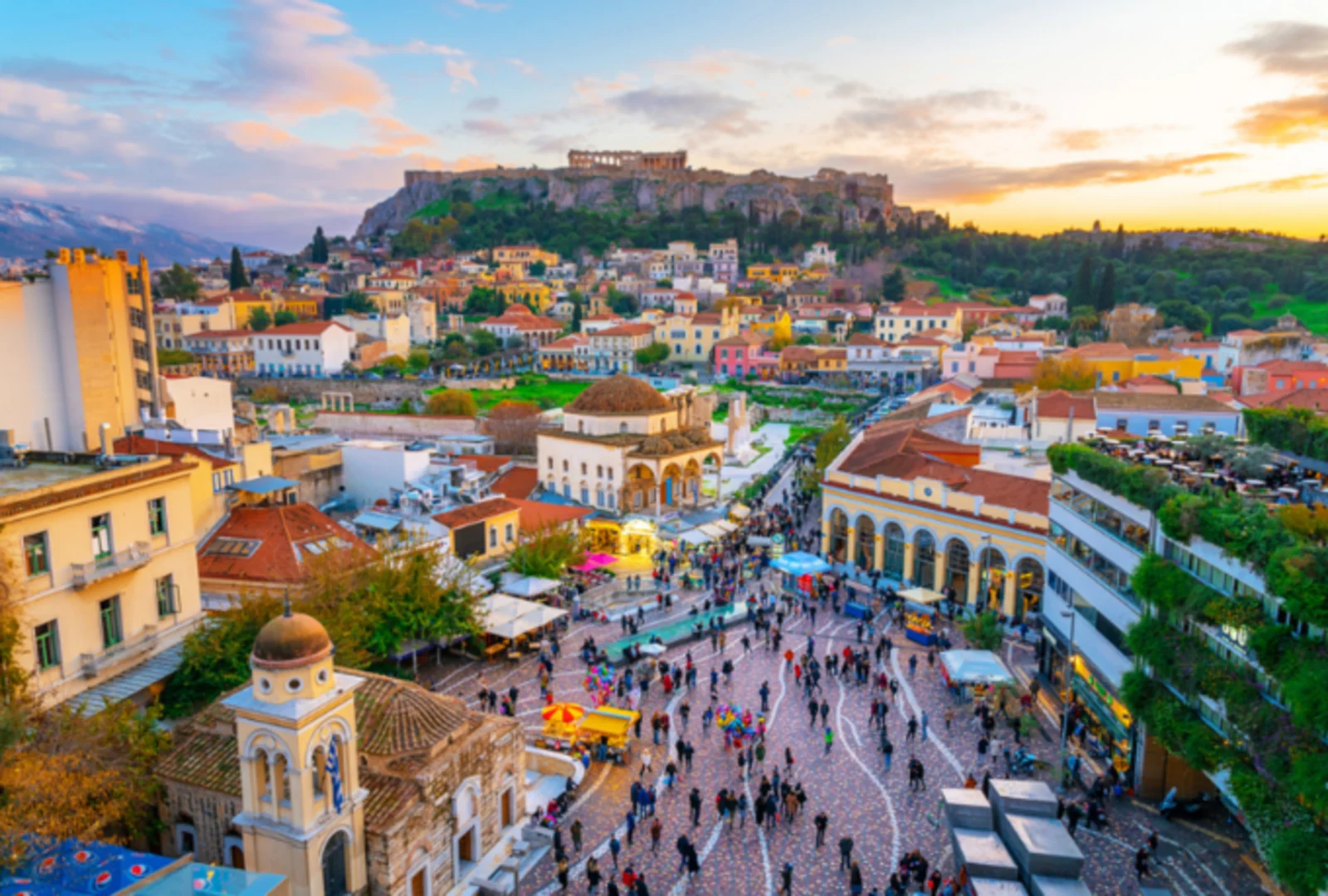 From its ancient heart around the Acropolis to swanky inner-city districts such as Kolonaki, a visit to Athens lays bare the span of Western civilisation. The city's streets are open museums of the art and architecture of countless eras: classical Greece and Rome, the Byzantine age and the Ottoman conquest.  History buffs will revel in discovering the tumultuous history of the birthplace of democracy and modern philosophy. But never fear, you can quickly restore your holiday spirit just as the ancients did, and head for the Greek islands.
17. Tokyo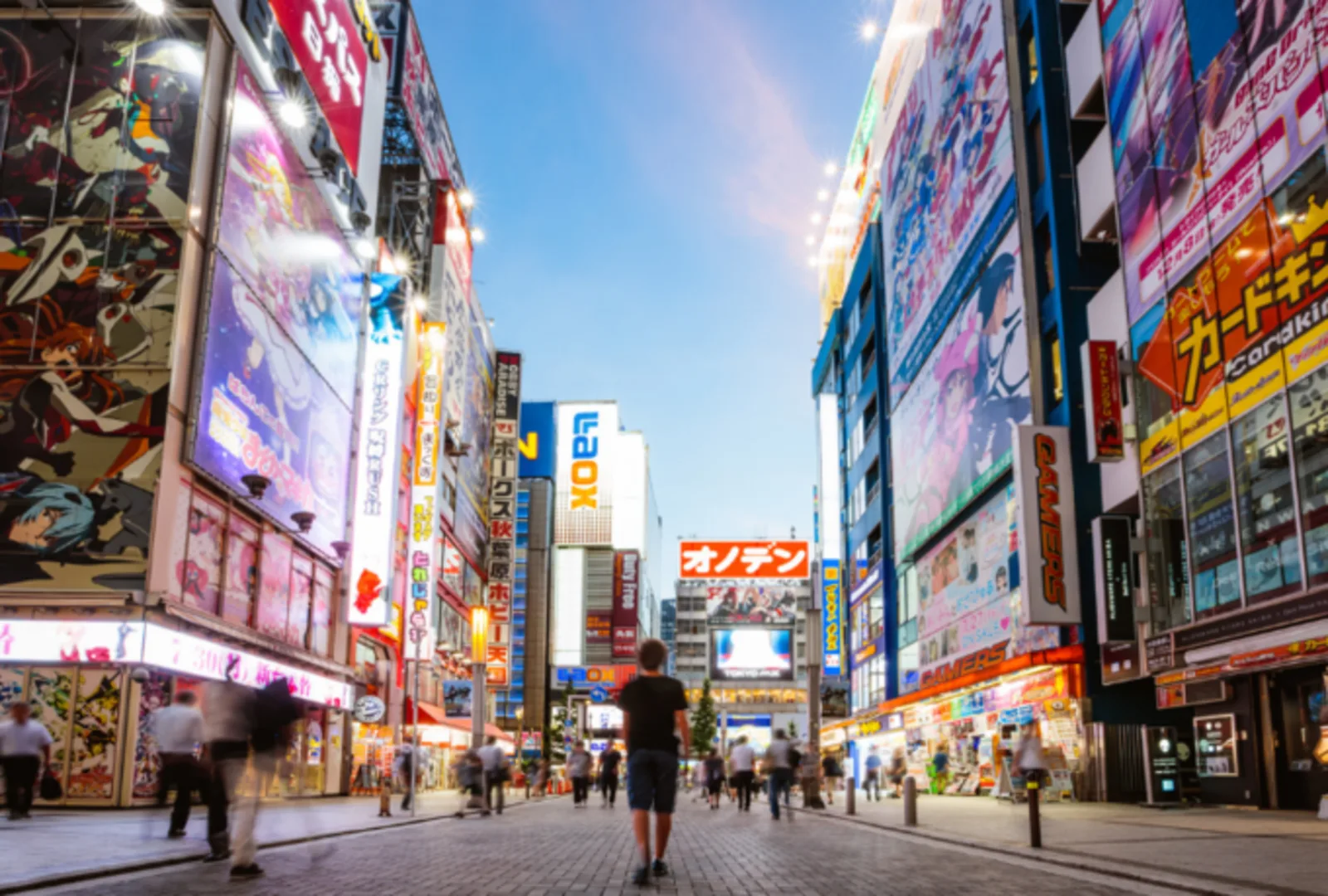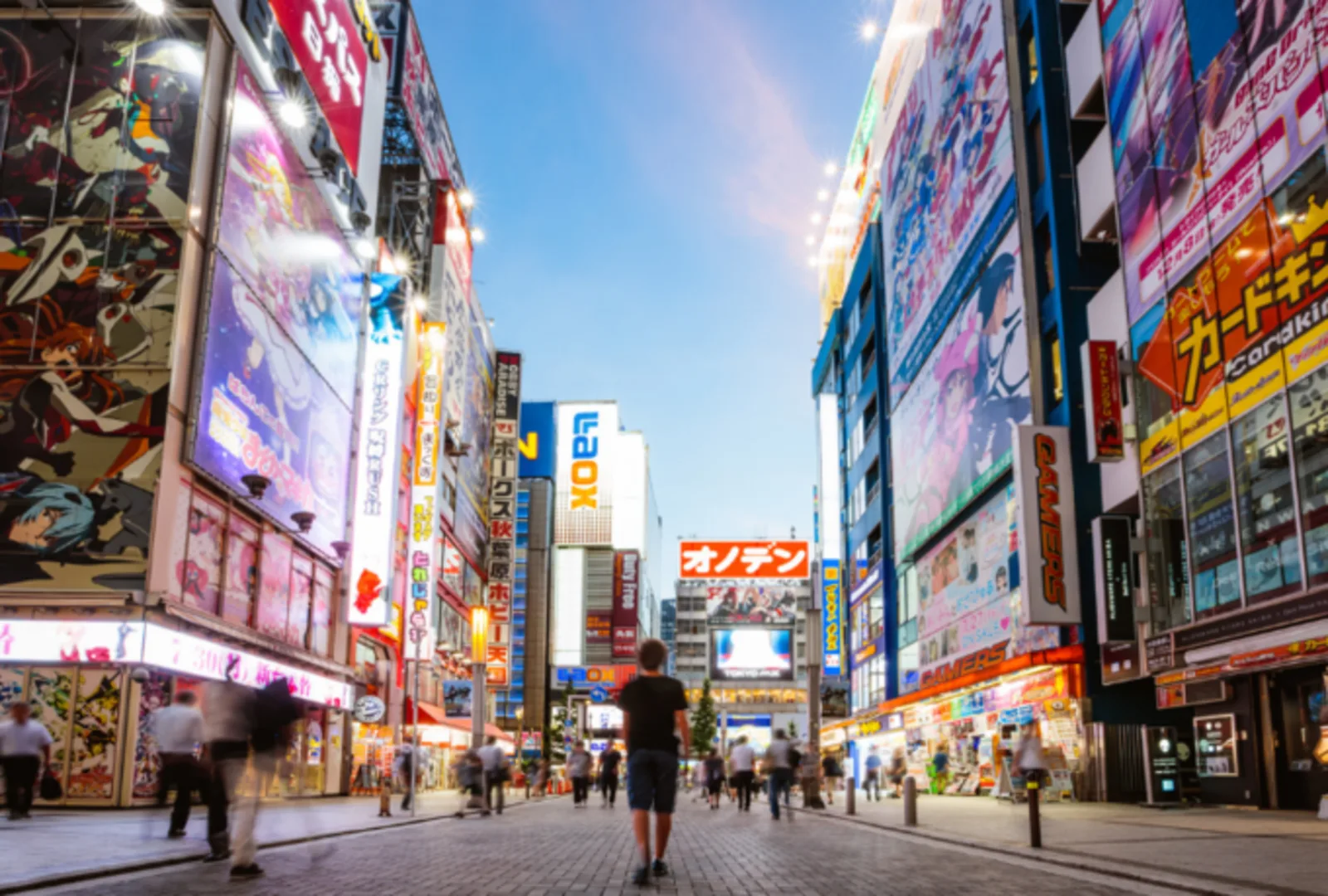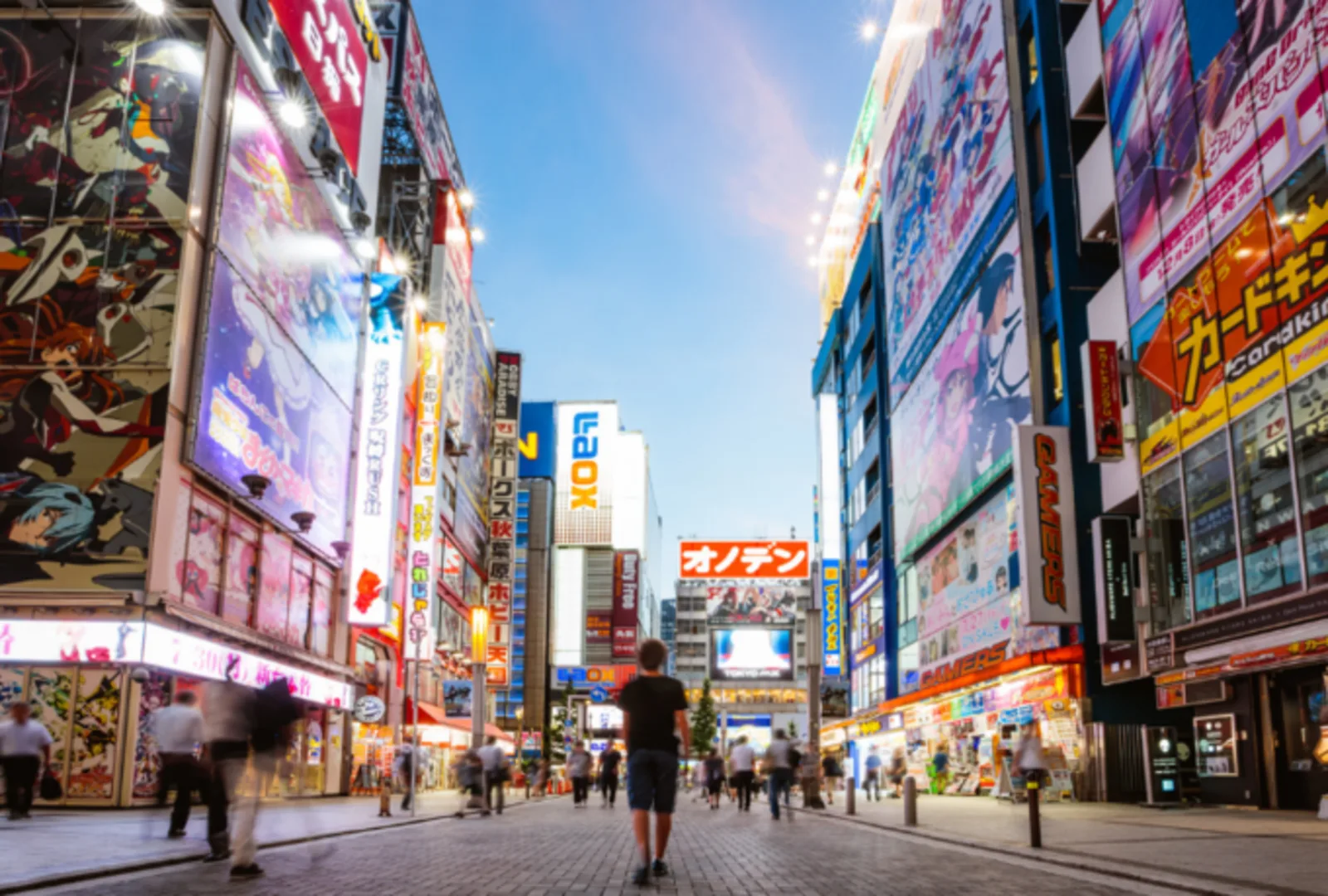 Big, busy, flashy, traditional, modern and quirky – the capital of Japan has many faces. Get into otaku culture and check out the anime and manga specialty stores in Akiba near the city centre. For the best seafood and sushi restaurants head to the districts of Tsukiji or Ginza, or take an inner-city breather in the tranquil Hamarikyu Gardens.
16. Israel
Israel is not only famous for its rich religious culture, but its history, beaches and much more! Tel Aviv has some of the best beaches that the Mediterranean Coast has to offer. If appreciation of art is more your style, the Tel Aviv Museum of Art is there to have you mesmerised by the paintings on all art lovers' bucket lists! If you're into more of the history of Israel, Jerusalem day tours will get you to all the best places including the Dead Sea and the Church of the Nativity in Bethlehem. If nature is more your path, Israel has stunning, picturesque nature reserves including Ein Gedi Nature Reserve, Safari Park Ramat Gan and Bahai Gardens to feed your adventurous appetite. There is something for everyone in Israel!
15. Peru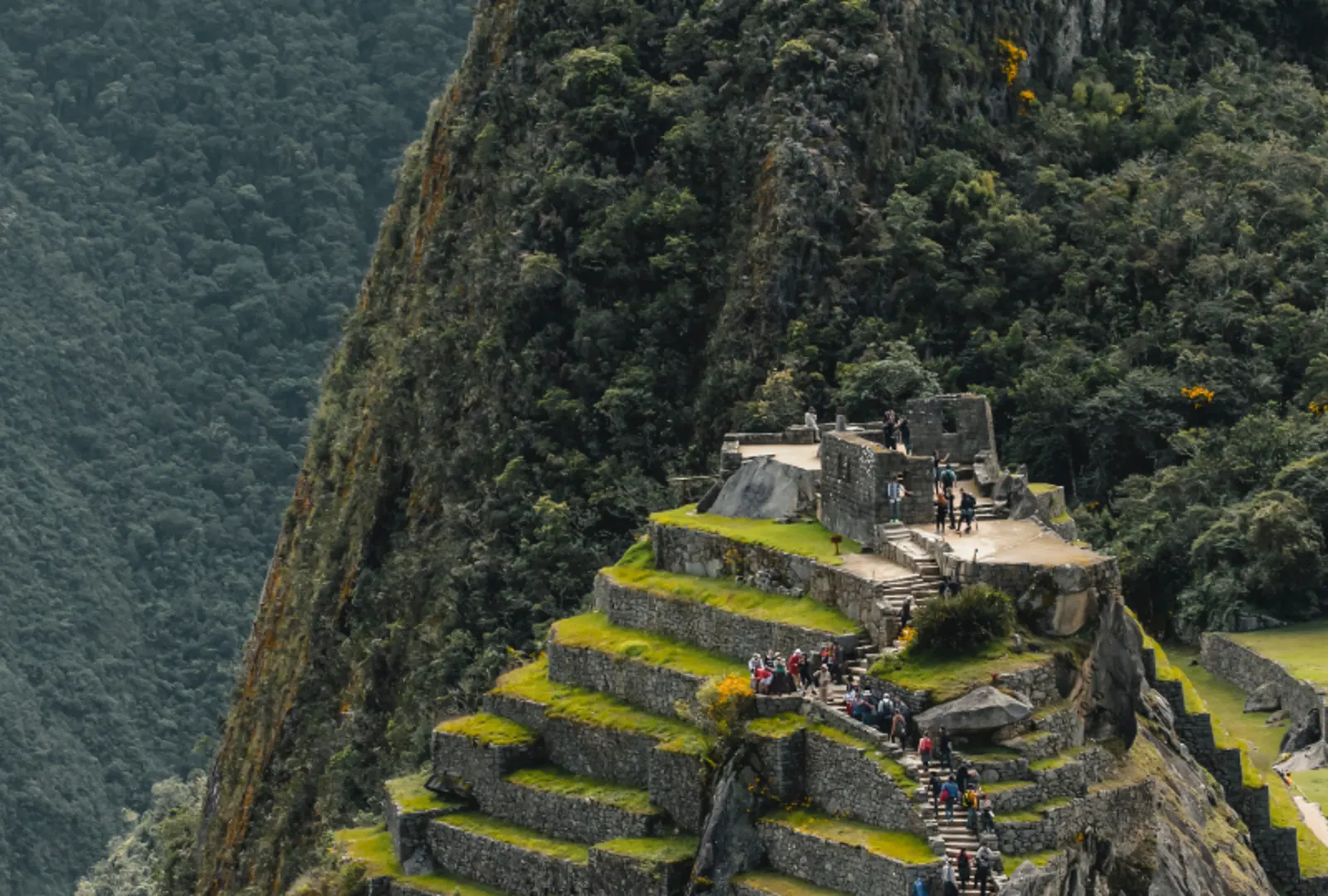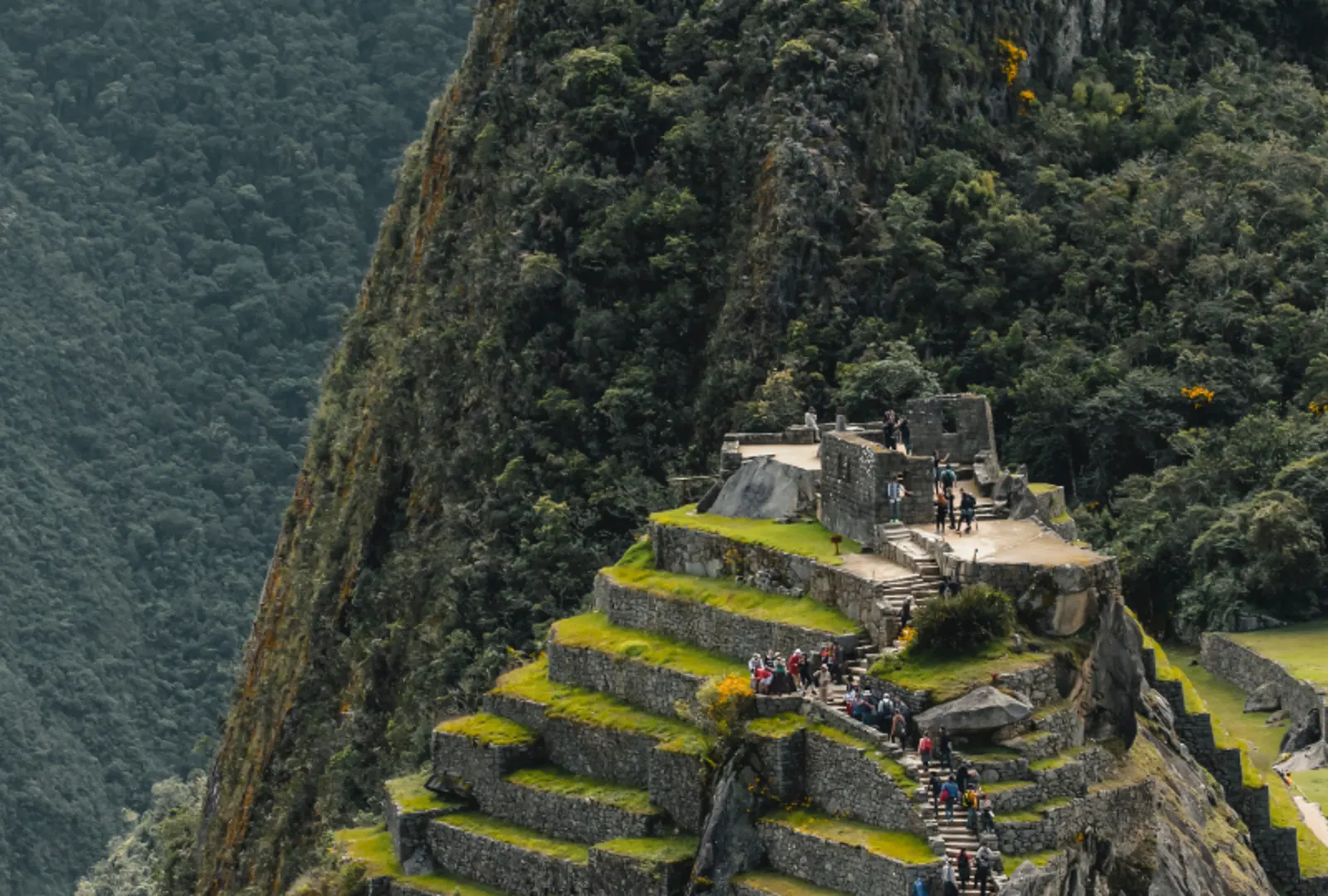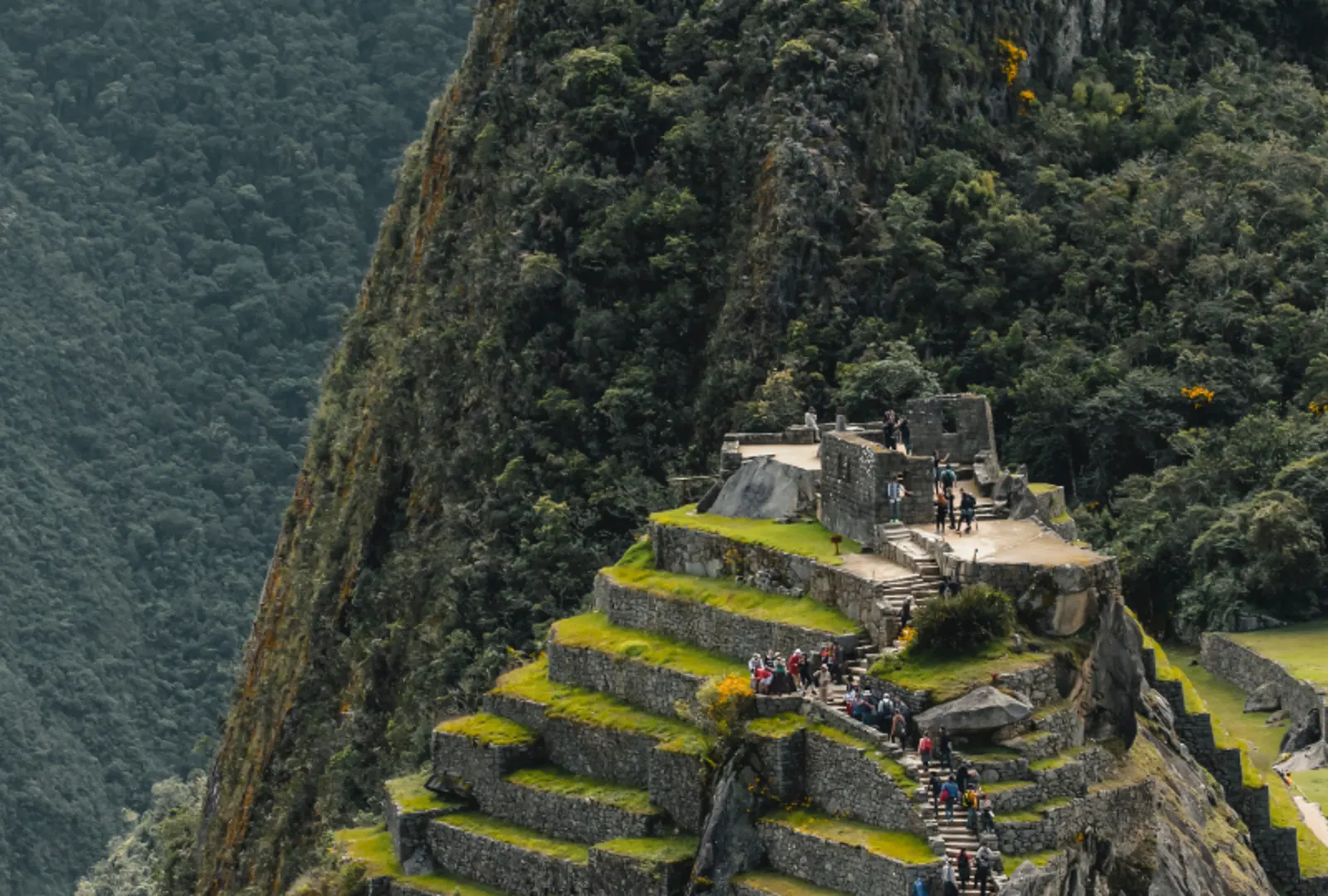 Obviously the first thing on your Peru travel list is to go to Machu Picchu, the 15th century Incan citadel set high in the Andes Mountains. Another cool thing to do in Peru is to check out the stunning natural pools of Millpu in Ayacucho, with about 20 pools of the most turquoise water you've ever seen! The capital city, Lima is also definitely worth a visit with tons of museums and some amazing eateries, some even say the best in South America – and make sure you try ceviche, Peru's national dish!
14. Spain
Spain is a land of party lovers and you'd have to be hiding under a giant ladrillo not to be caught up in the revelry of a Spanish festival. From the La Merce festival in Barcelona to honour the city's patron saint, to Madrid's summertime San Cayetano festivities, Spain is a sea of celebration.
13. Switzerland
Donkey trekking isn't something you'd normally associate with this iconic alpine enclave of neutrality, watchmaking and chocolate.  But in an age of eco-tourism and authentic experiences, learning "donkey knowledge" and taking the kids bare-back along winding trails in places such as the mountainous Toggenburg region is a fantastic way to experience Switzerland. You'll also make friends with some of the most good-natured creatures on the planet.
12. Paris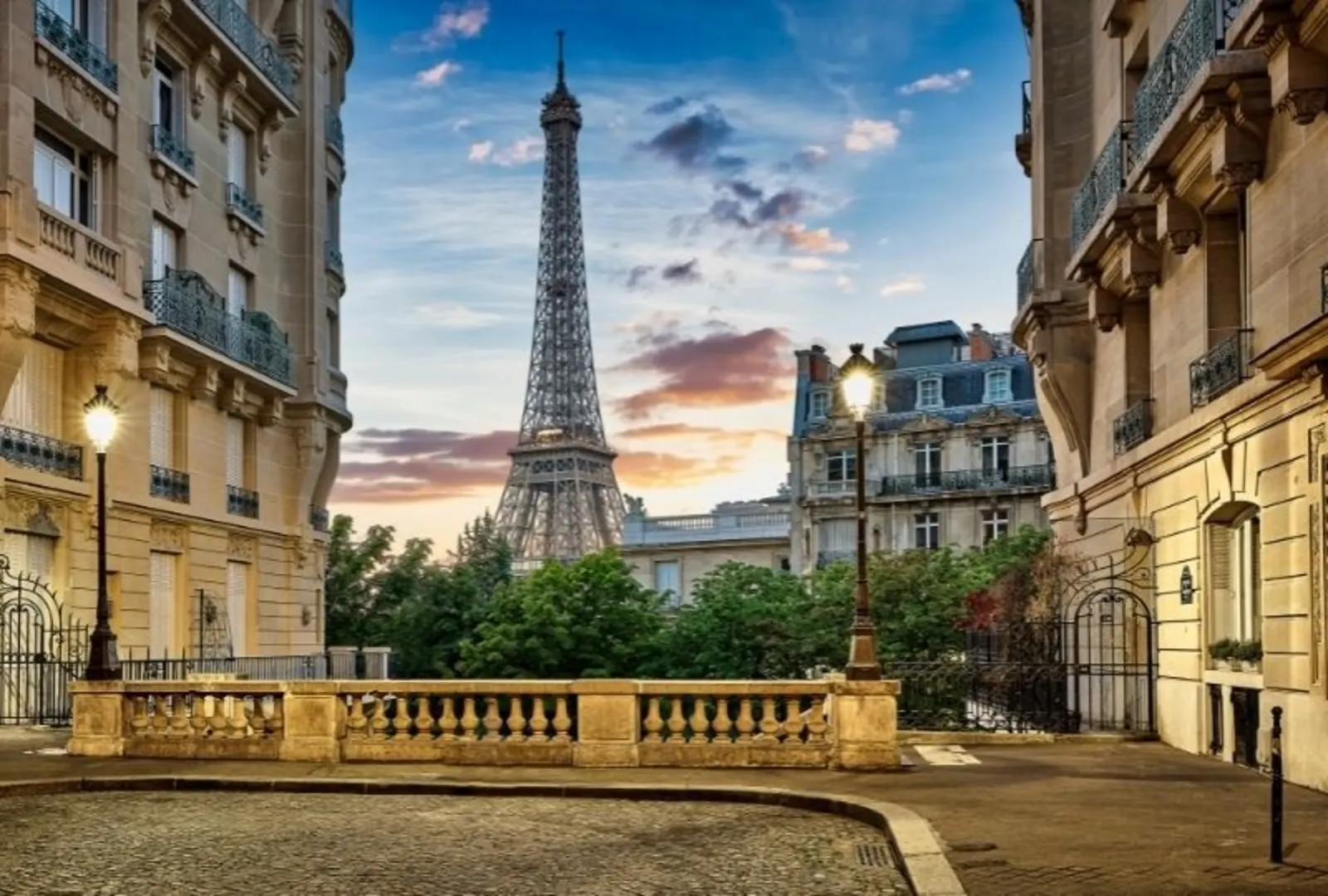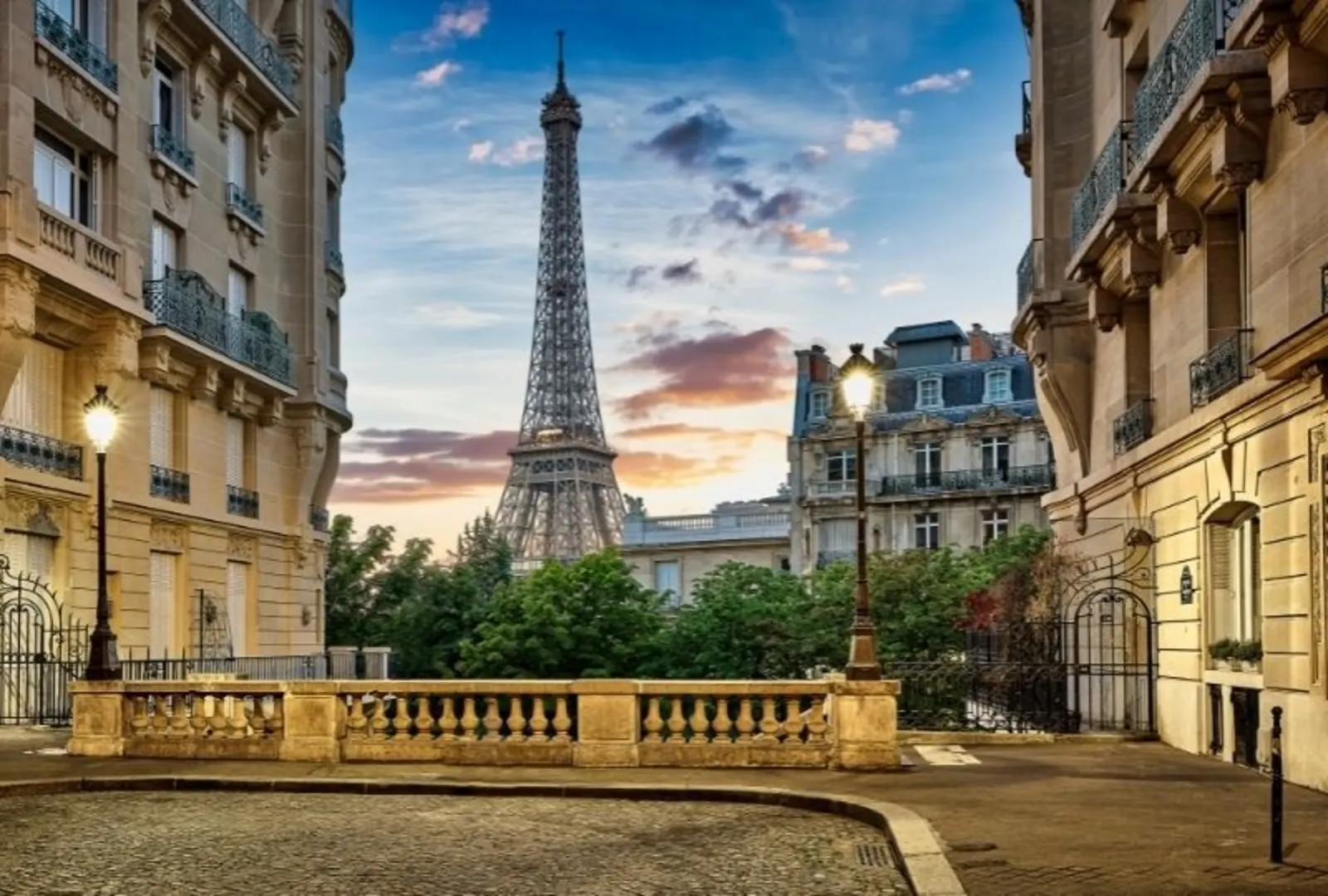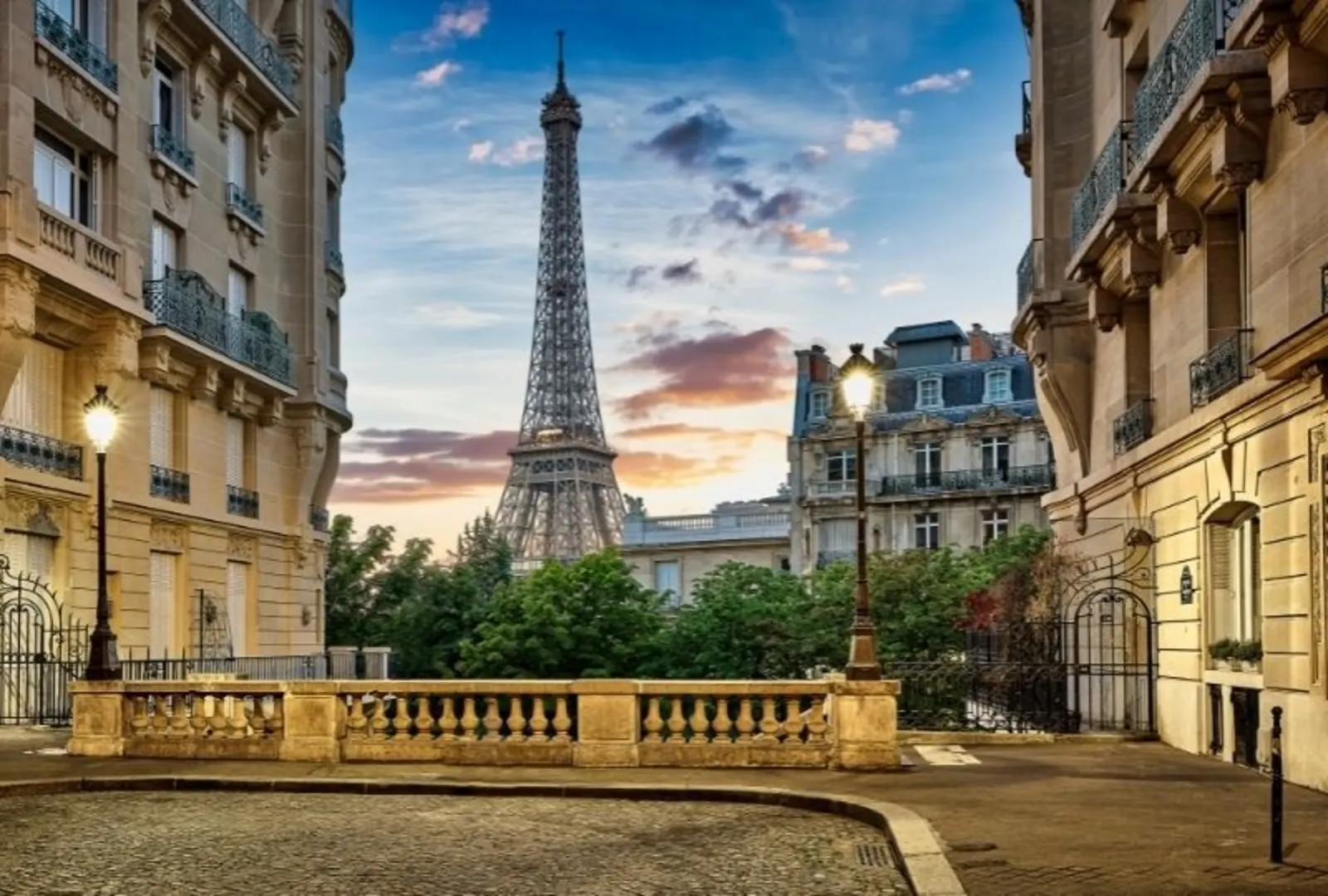 In pre-pandemic times Paris attracted over 30 million overseas visitors a year, making it perhaps the most visited destination in the world. No wonder then that so many of its sights and attractions are the centre-piece of so many brag-worthy travel stories: the Eiffel Tower, Norte-Dame cathedral, the Louvre and Arc de Triomphe …
11. London
The perfect mix of old and new, London has something for everyone. Discover the brutal history of the Tower of London and take a walk along the vibrant South Bank. Admire the views of the city's iconic skyline from Greenwich Park and be sure to ride a double-decker bus while you're there.
10. Rome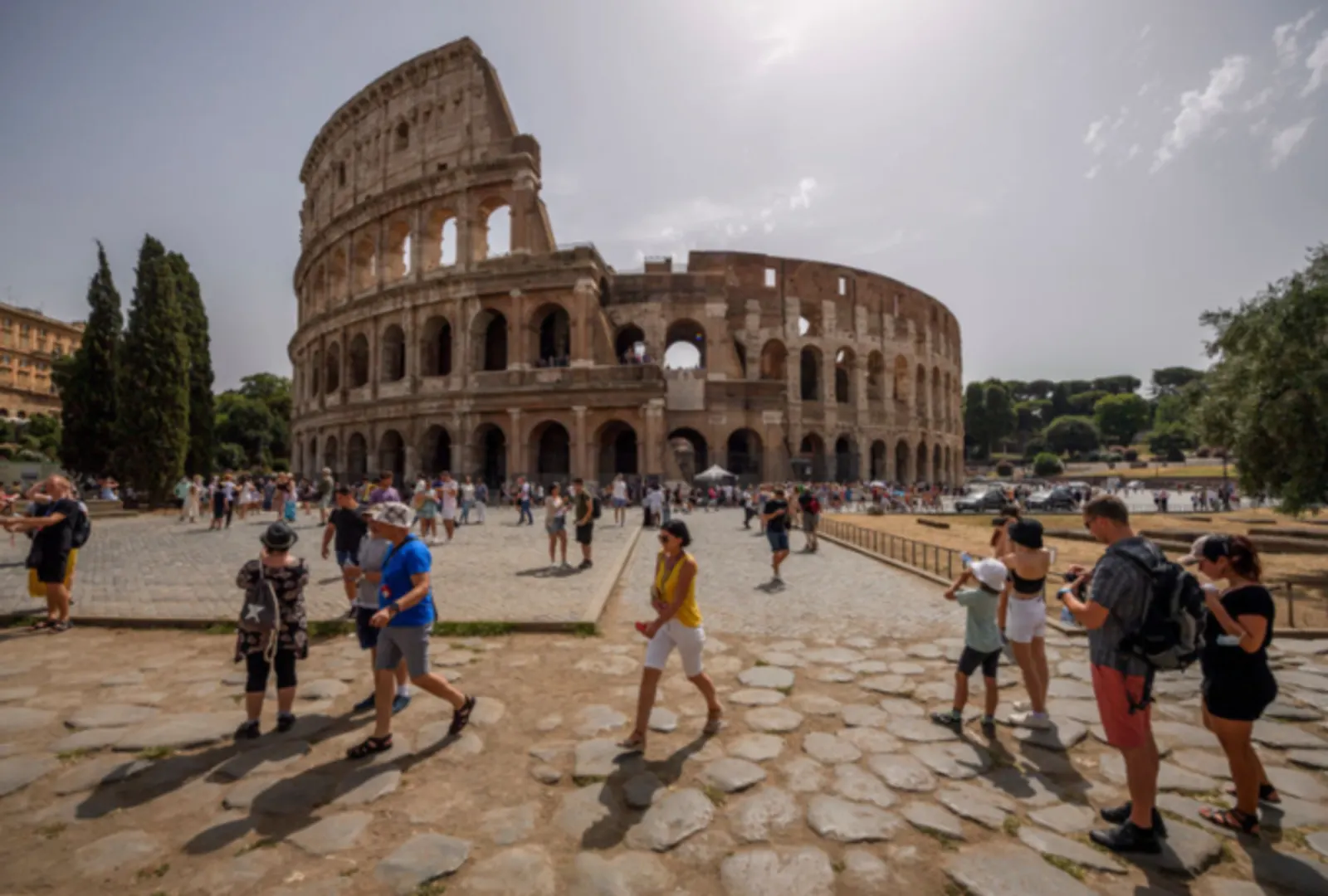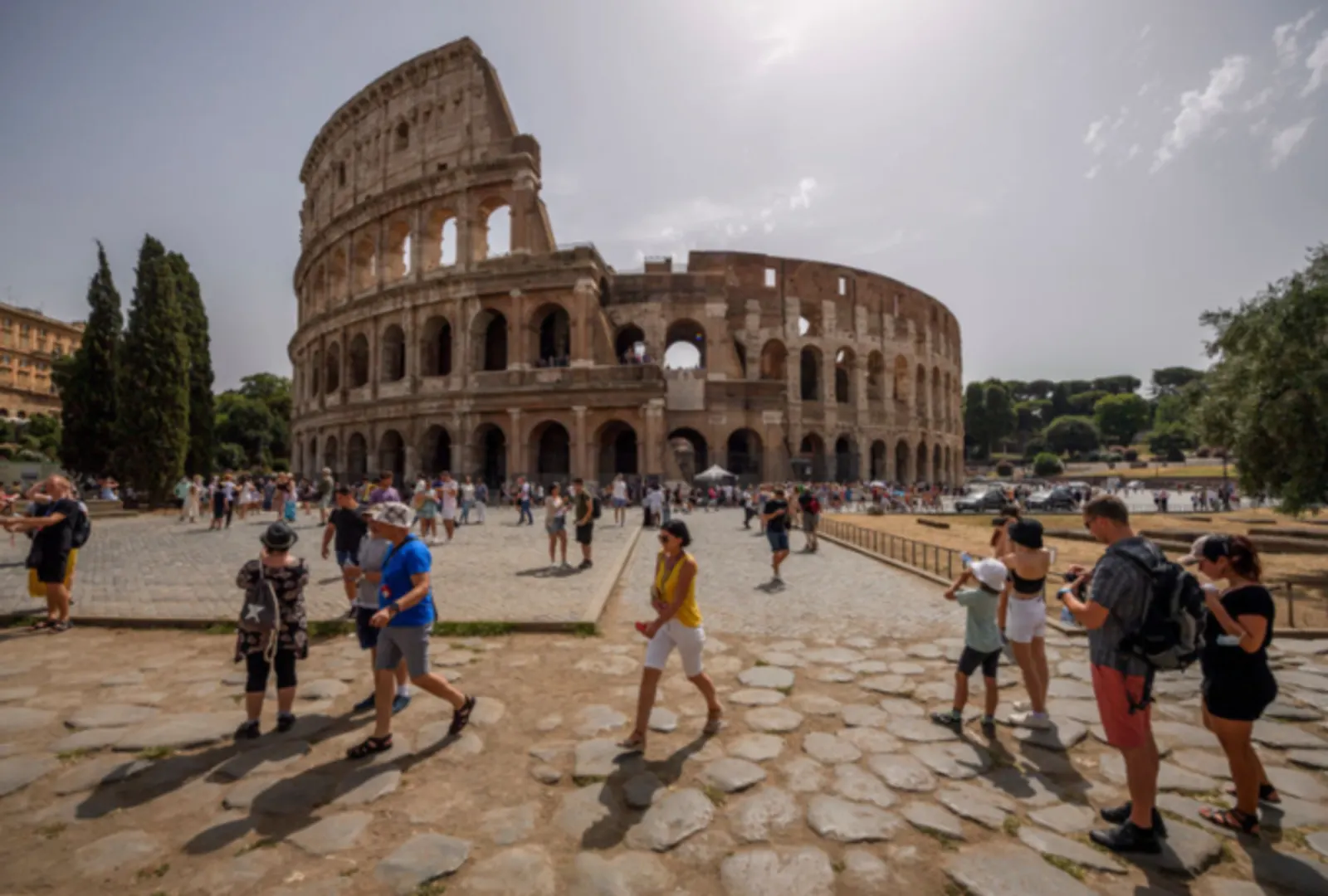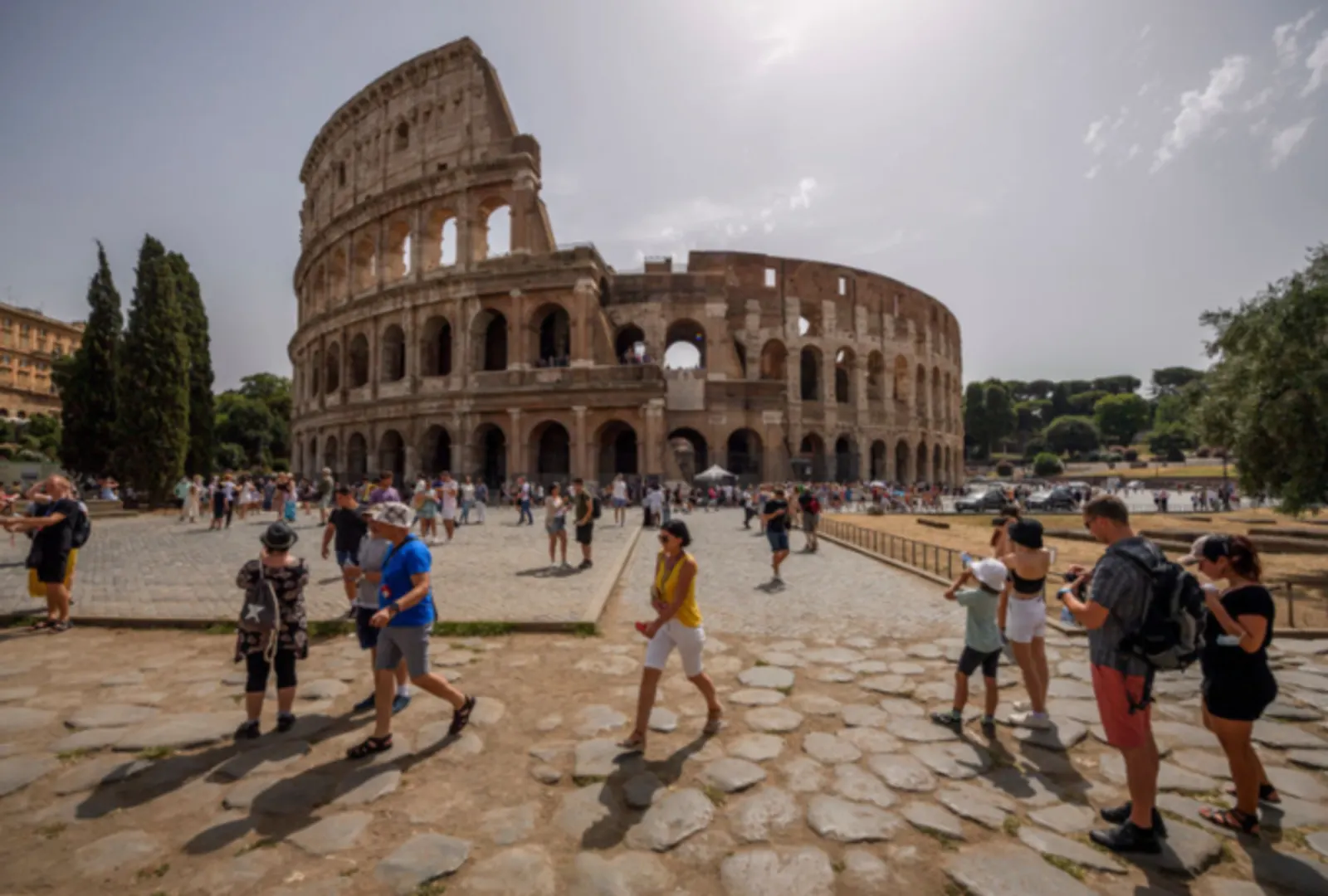 The ancient capital of Italy is full of history, culture and, of course, food. Travel back in time with a visit to the Colosseum, one of the largest amphitheatres ever built, the Pantheon and the Trevi Fountain. Within Rome, you'll also find the world's smallest city, the Vatican, blessed with the Sistine Chapel and its harmonious Renaissance architecture.
9. Portugal
A great vacation spot in Europe if you're looking for more of a niche destination, than the usual France, UK or Italy! Make sure you visit the capital city of Lisbon, filled with history and charm. And did you know that Lisbon is older than Rome? Roughly four centuries older to be more accurate. It was settled by the Phoenicians around 1200 BC and it's the second oldest European capital after Athens! And while in Portugal, you have to try Portuguese custard tarts ("Pasteis de nata") – delish!
8. Los Angeles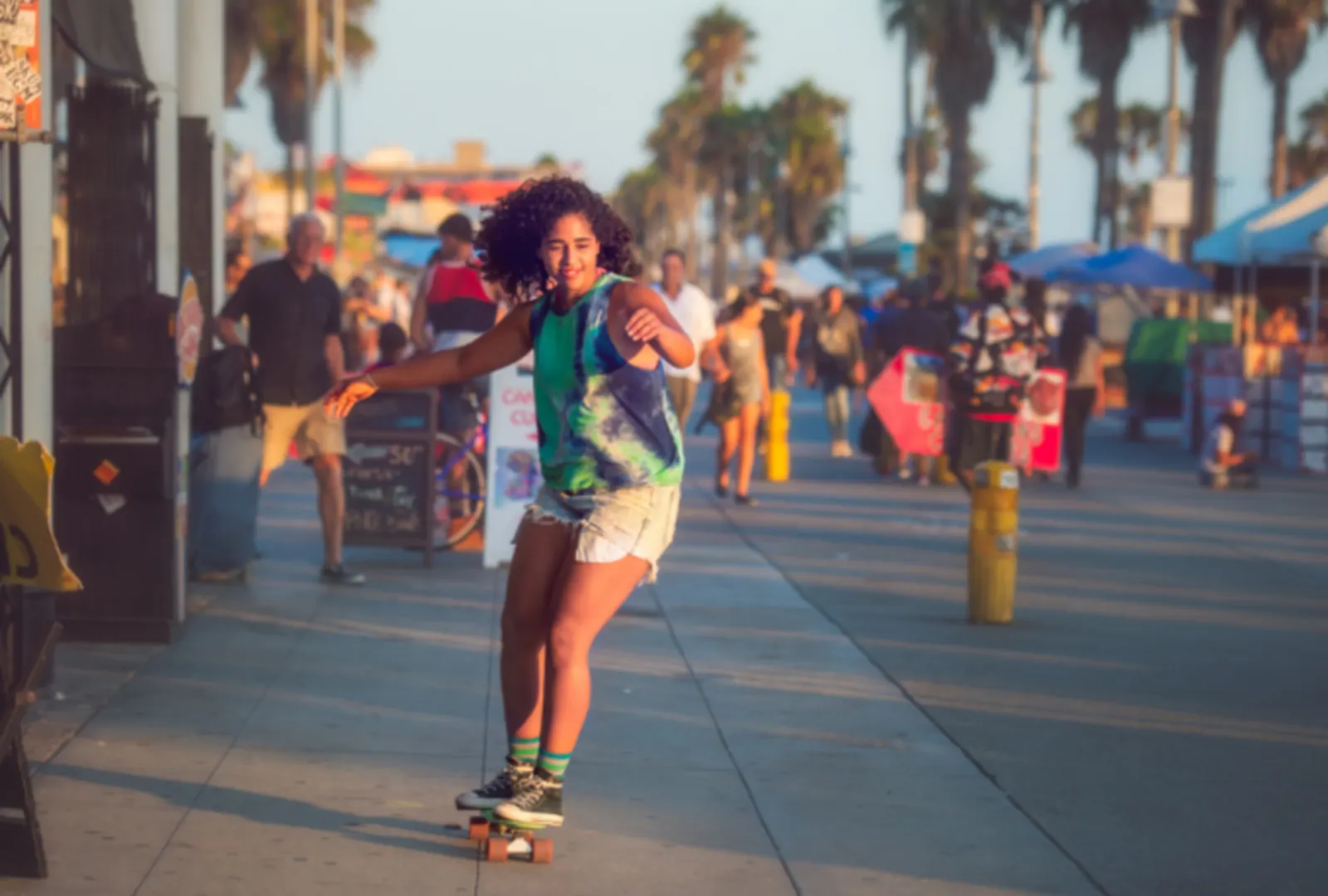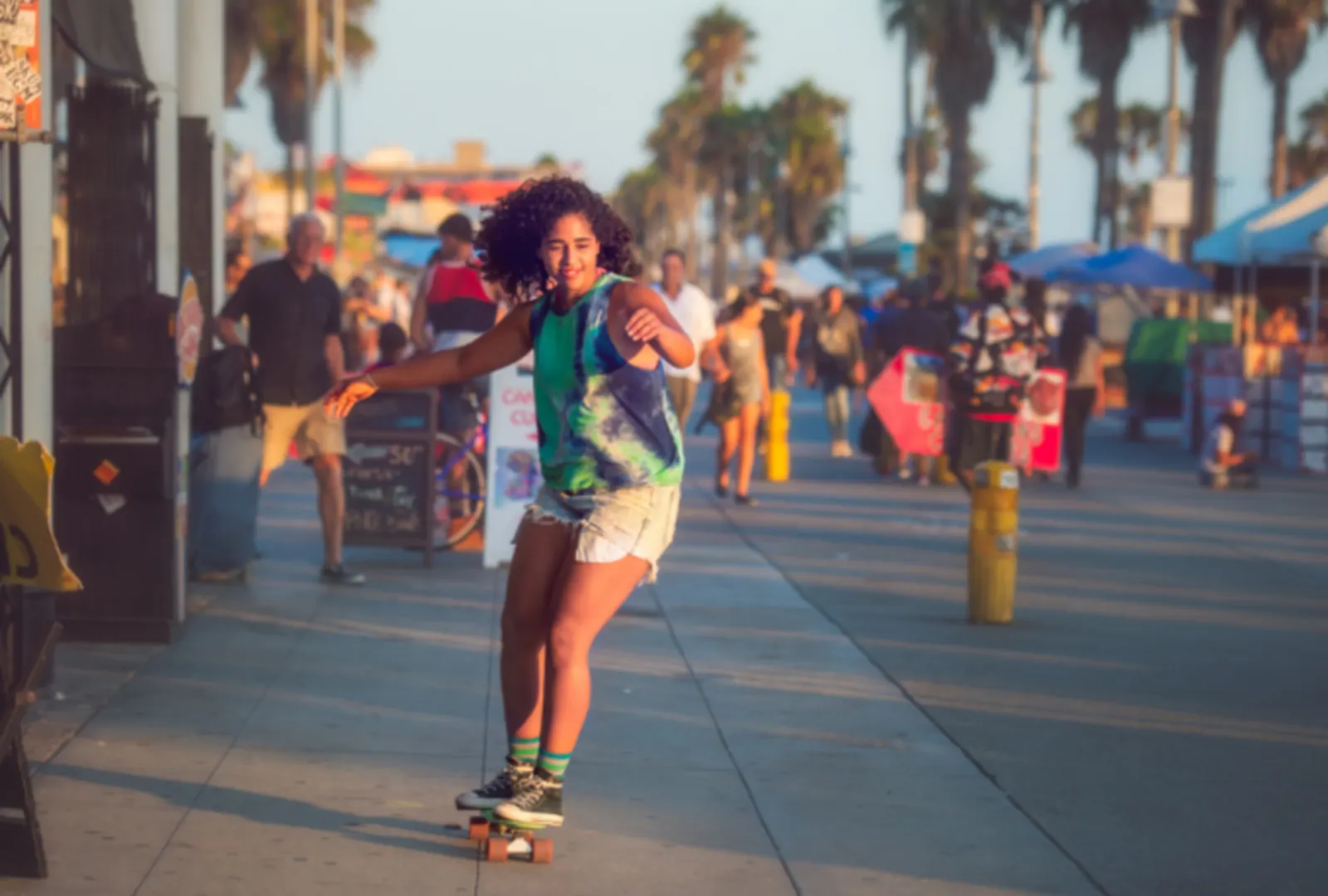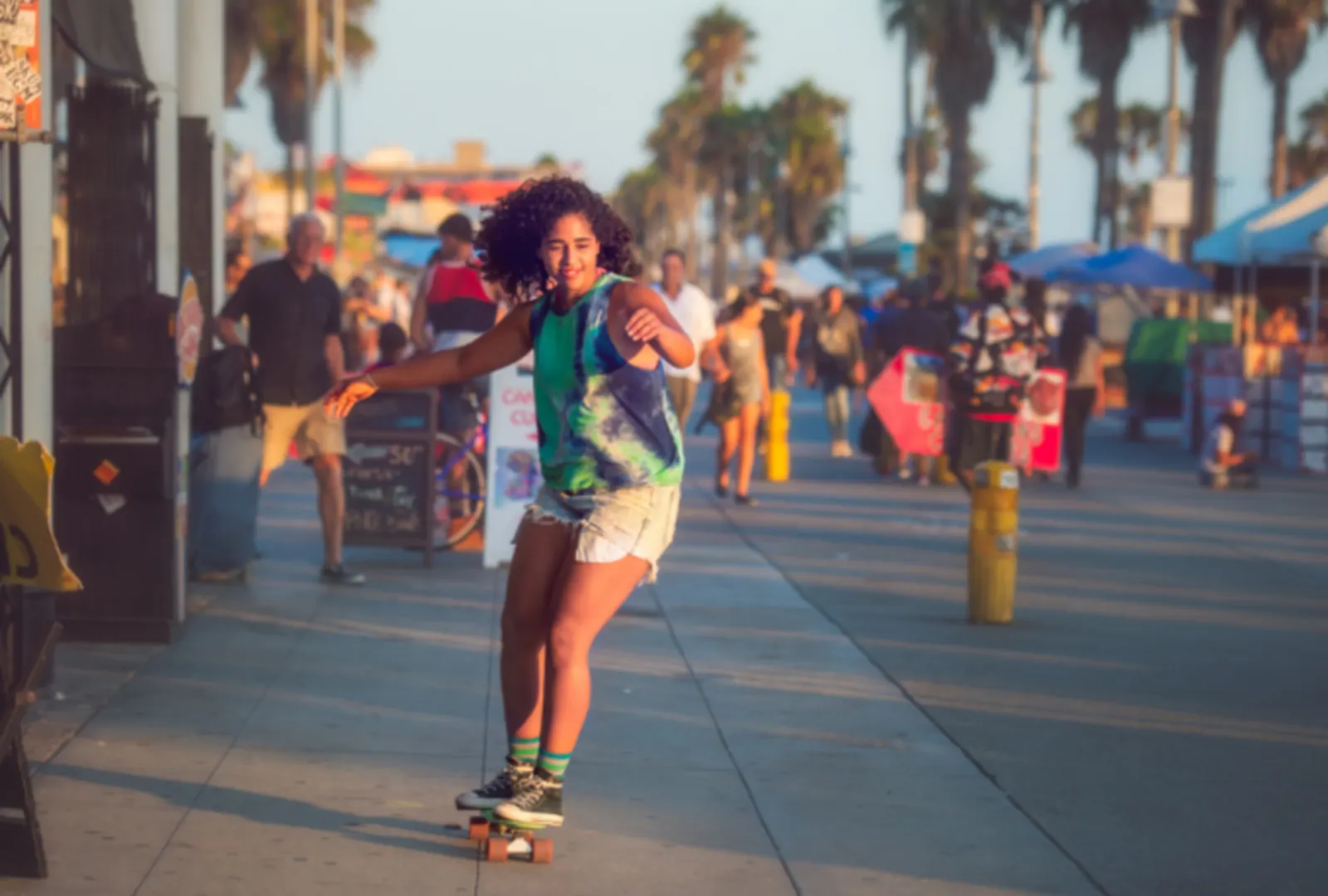 The City of Angels, LA LA land, and the home of Hollywood – call it what you will, this sprawling symbol of American excess loves to surprise you. Los Angeles has laws against licking frogs (the skin of some local species contain hallucinogens) and dogs mating within 500 yards of a church.
7. Puerto Vallarta
Originally a small fishing town on the west coast of Jalisco, Puerto Vallarta's natural beauty and rich culture have turned this city into a world-renowned destination for tourists and Hollywood icons. Only accessible through Vallarta Adventures, this welcoming village is home to lush, green jungle, sandy beaches, and many cultural delights! Take the family to Marina Vallarta to enjoy markets and a freezing cold treat to beat the Mexico heat, or enjoy a romantic stroll down Olas Atlas, the town's romantic zone!
6. New York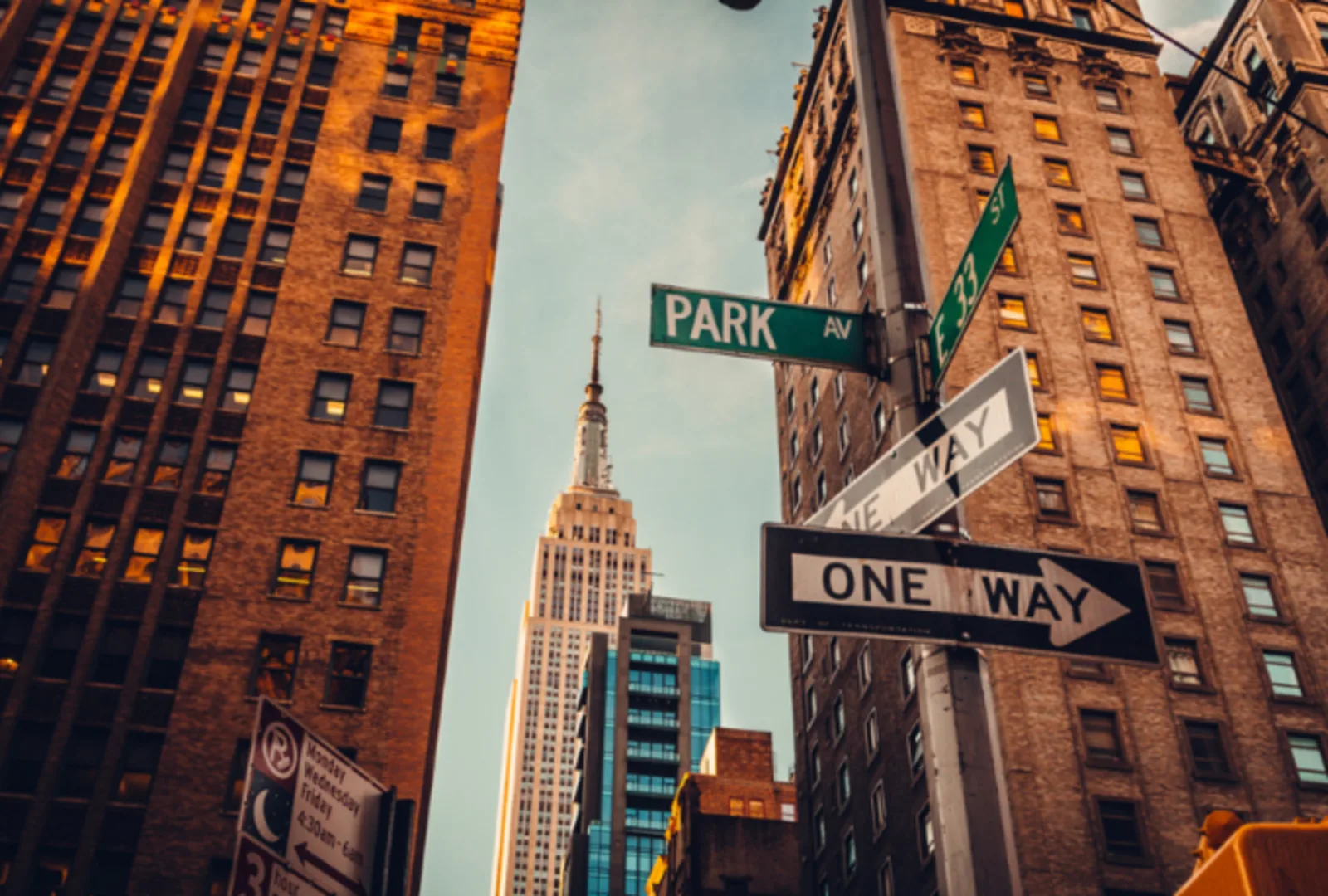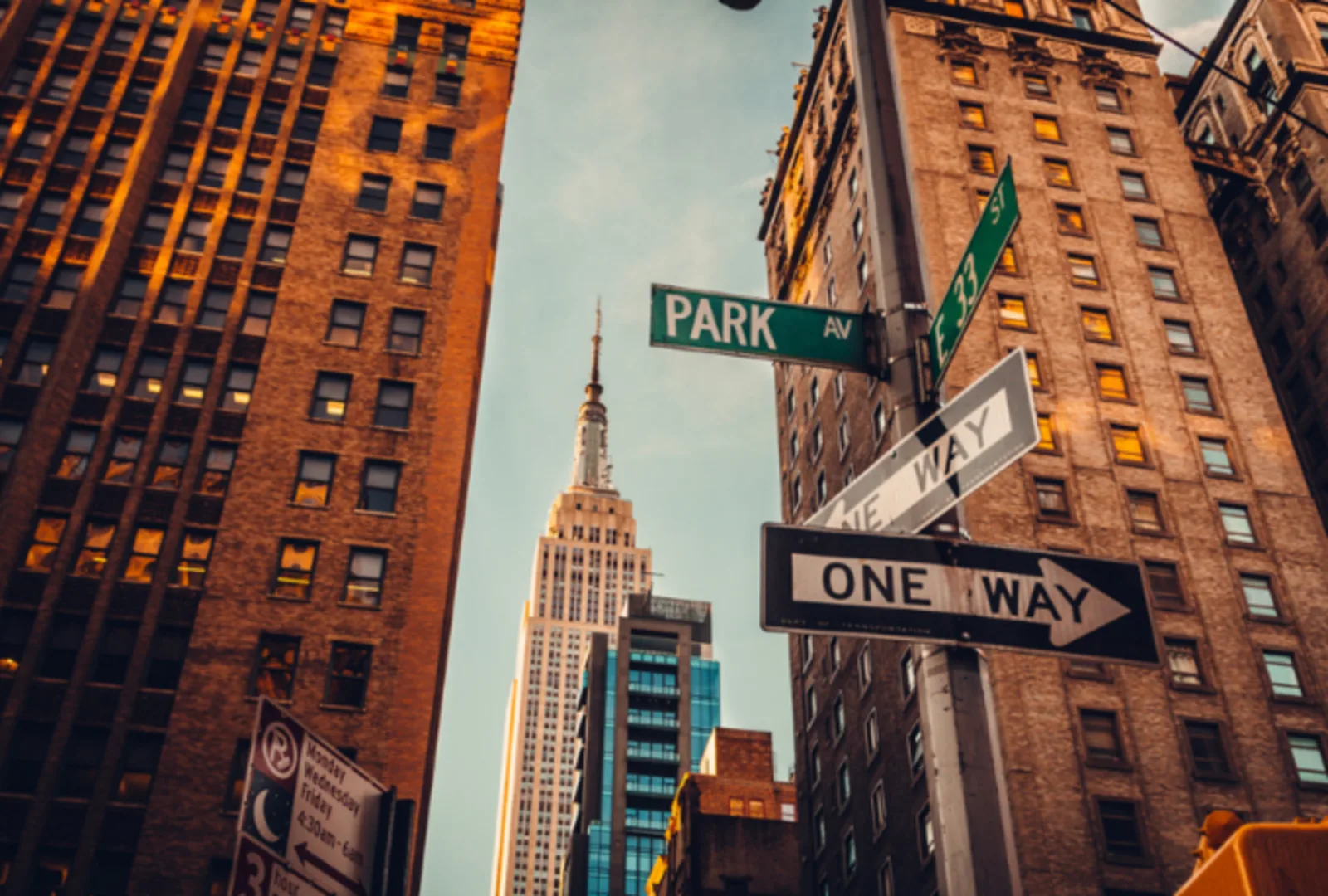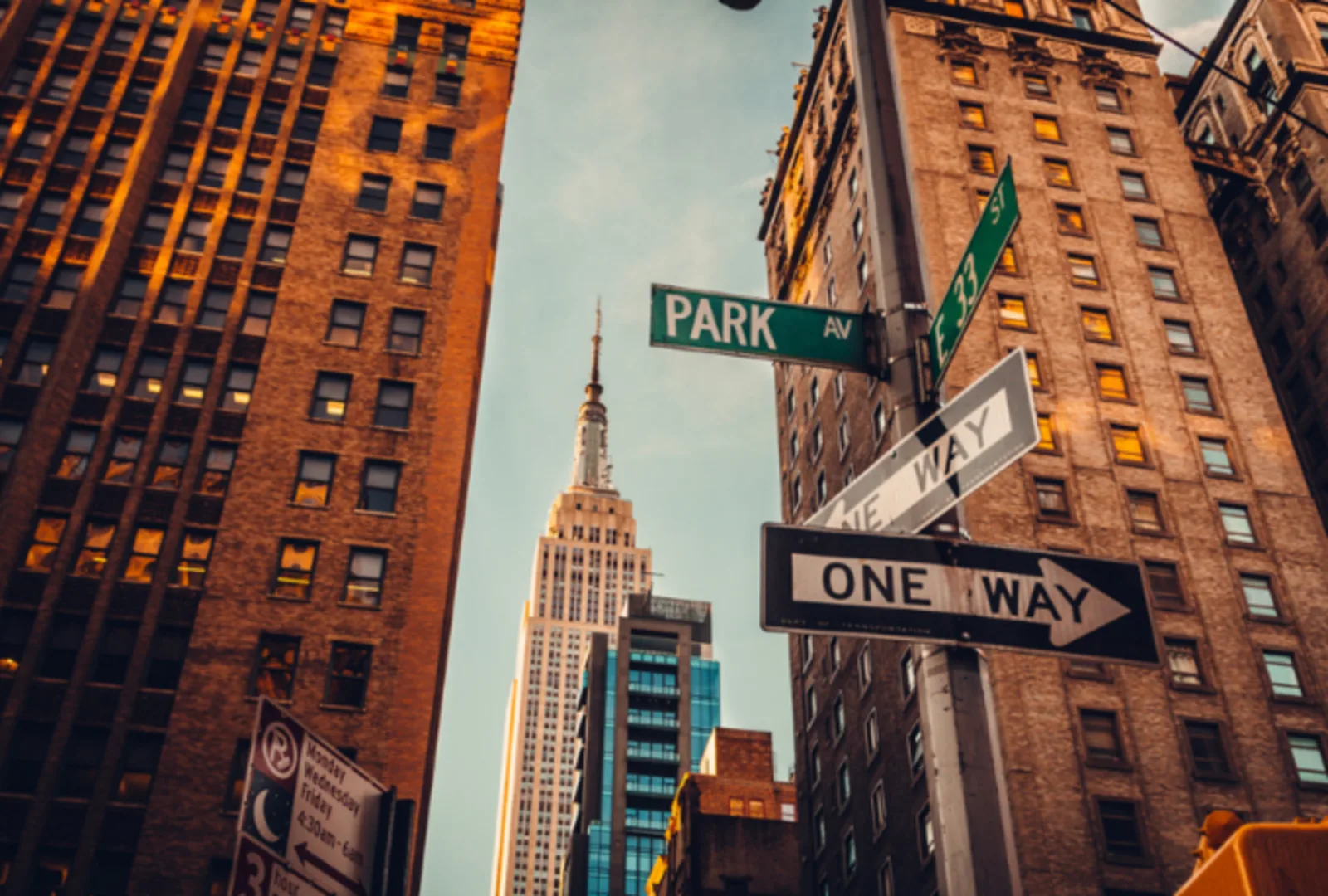 New York needs no introduction but since we're writing a list of must-visit places in the world, we couldn't leave it off! You simply must go to the Statue of Liberty, the Empire State Building, the Brooklyn Bridge and Times Square to make sure you populate your Instagram with the correct type of content. Once you've done that, add a few Broadway shows on top, some shopping at Macy's on the side and sprinkle with a generous melange of museums – from the Met (Metropolitan Museum of Art) to MoMA (Museum of Modern Art), The Guggenheim and everything in between – and voilà, you have the perfect recipe for a successful New York trip!
5. Los Cabos
Los Cabos is the place to be for the perfect mix of indoor and outdoor adventure. There is everything from camel and horseback riding to the VIP nightclub tour experience. If you're looking for some luxury, the sailing, snorkeling and lunch cruise along the coast of Los Cabos is right up your alley. Beneath the surface is the pristine, clear waters full of magical things to see. The clear boat tours in Cabo, Paseo al Acro and Fin de la Tierra is where you should be to experience what is beneath the boat. Looking to be more up in the air? The outdoor ziplining adventure lets you see all there is to offer in Los Cabos from above the ground.
4. Hawaii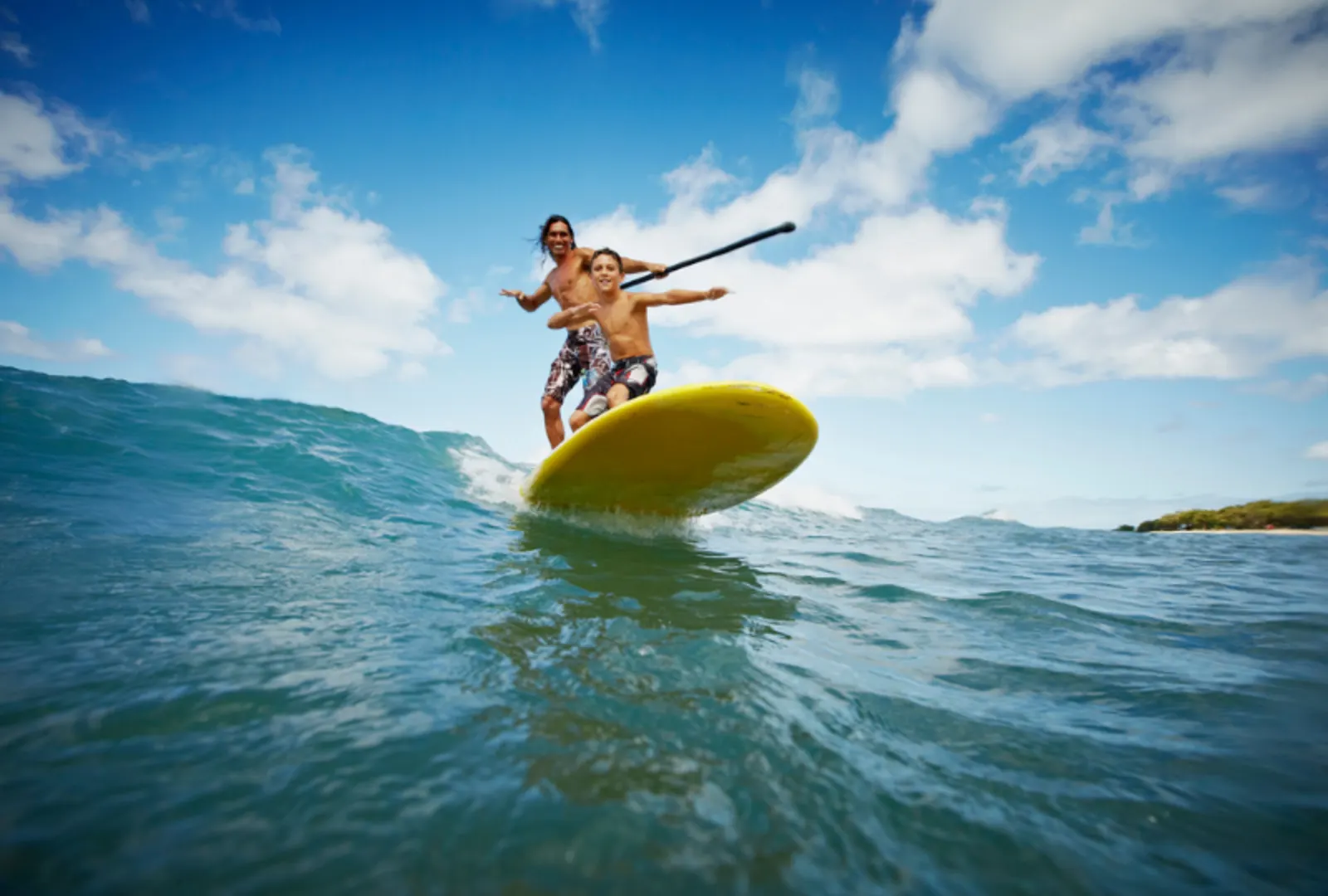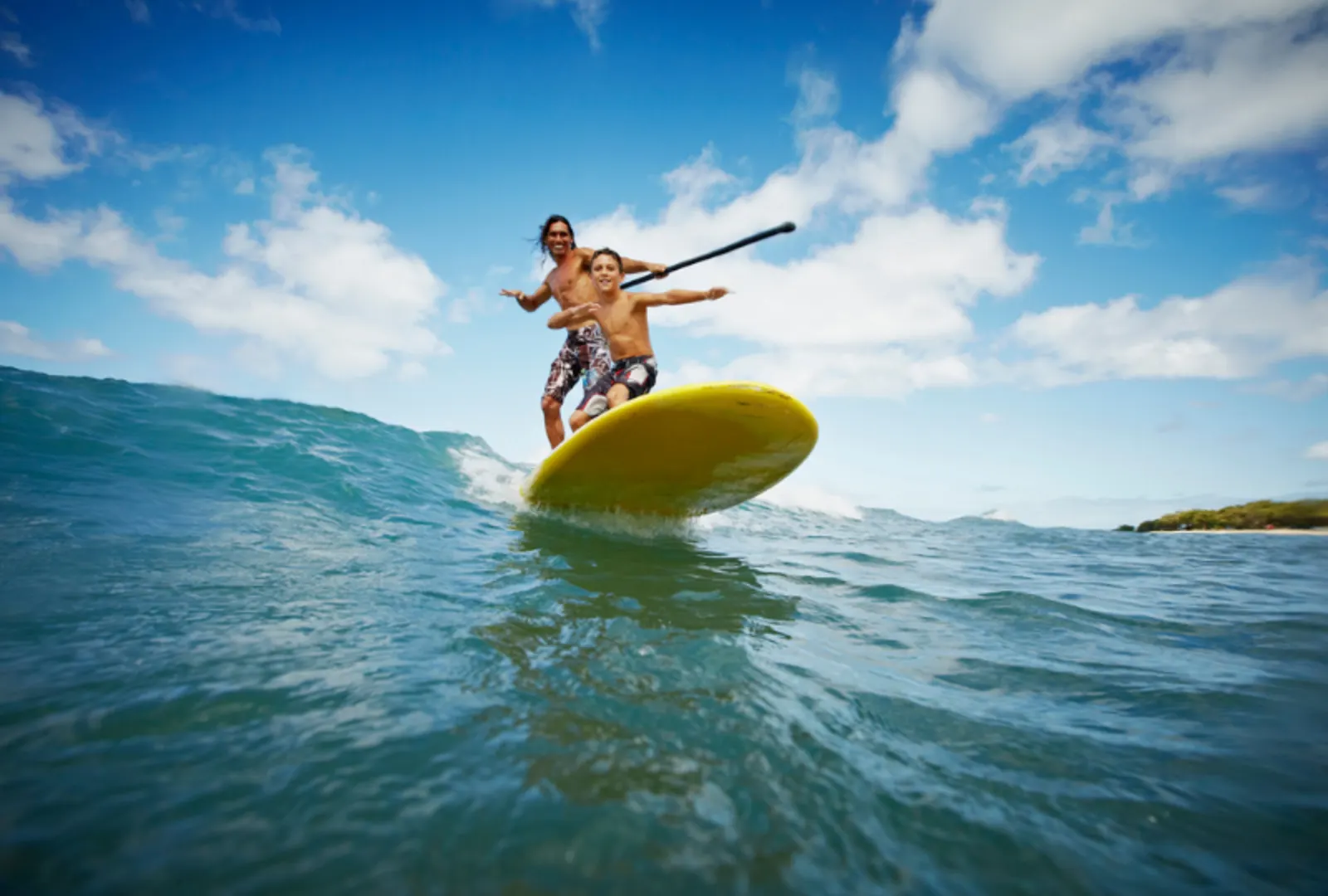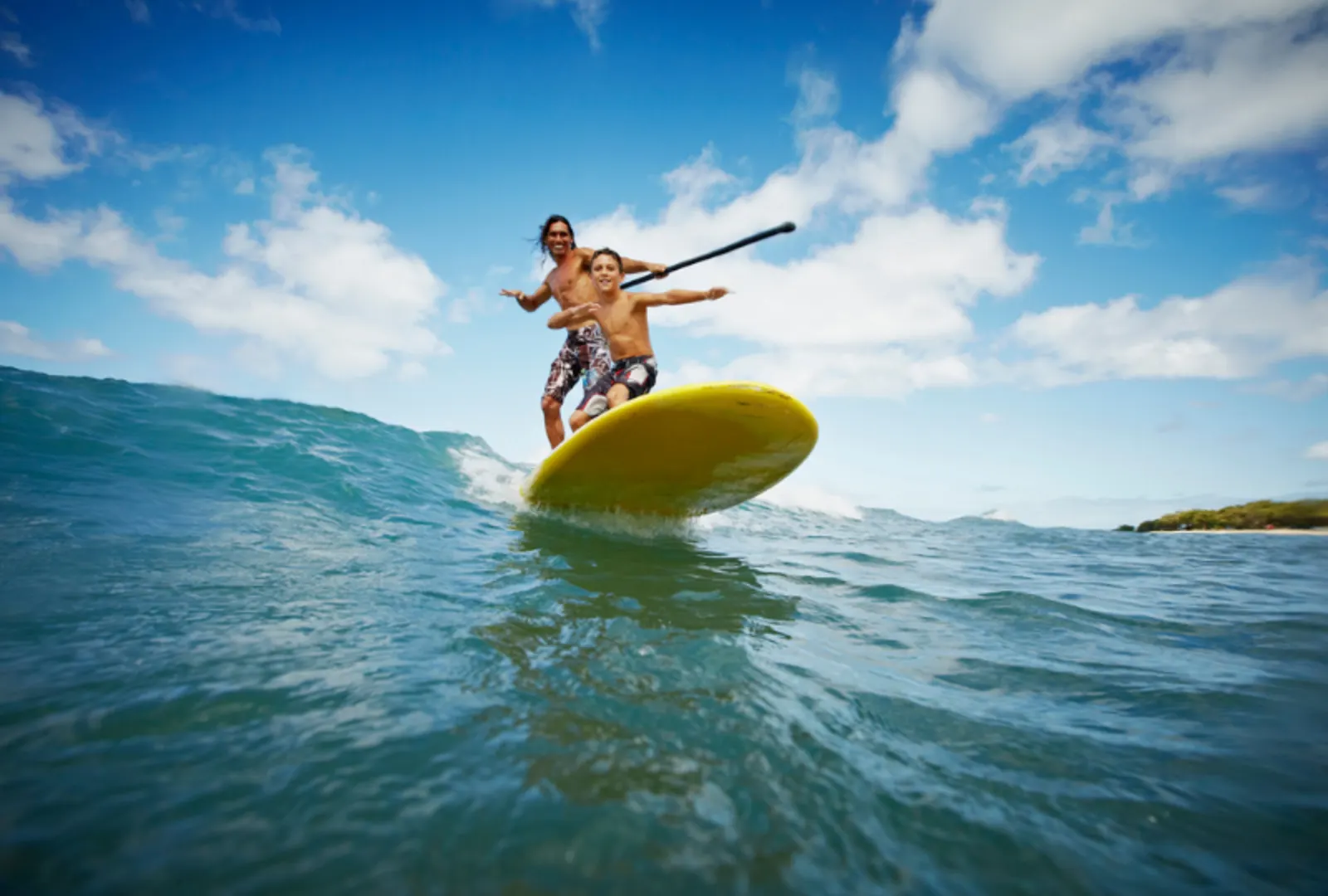 So much more than a handy vacation spot for holiday-makers from North America, East Asia and Australasia, the Hawaiian Islands offer endless adventure, mystique and cultural immersion. The main islands of Ohau, Maui and Kauai have more than enough to see and do for one holiday, so you just need to pick one. Traditional chants describe how ancient ancestors shaped the islands, casting rivers of fire and water down volcanic peaks tipped with snow into the surrounding ocean defended by goddesses of the sea – and you too can become one for a day. An eco-tour company on Maui offers mermaid adventures, providing mermaid swim lessons and a mermaid tail.
3. Turks and Caicos
The Caribbean's best kept secret is the white sandy beaches and turquoise waters of Turks and Caicos. If you're looking to take a dive into the crystal-clear waters, why not try a snorkelling tour to get up close and personal with the beautiful creatures of the sea in Turtle Cove. Or take a private boat tour, swim with the dolphins and have a luxury meal while watching the sunset in Grace Bay. Or if you're travelling with a group, a snorkelling and parasailing adventure awaits you! Feeling more adventurous? Why not try the 4WD tours to take a look at the best that Turks and Caicos has to offer, including Cheshire Hall Plantation and Junkanoo Museum. Travel between February and April to make the most of the amazing weather with the kids, or May and June for the perfect summer vacation.
2. Cancun
Cancun is where the sights and smells of Mexico meet the partying Caribbean, ancient Mayan monuments meet white sandy  beaches, and even luxurious hotel prices become more reasonable once the Spring break crowds disperse through April. But don't leave it too late: hurricane season rolls in from July to October. So the best time to visit is in May and June.
1. Riviera Maya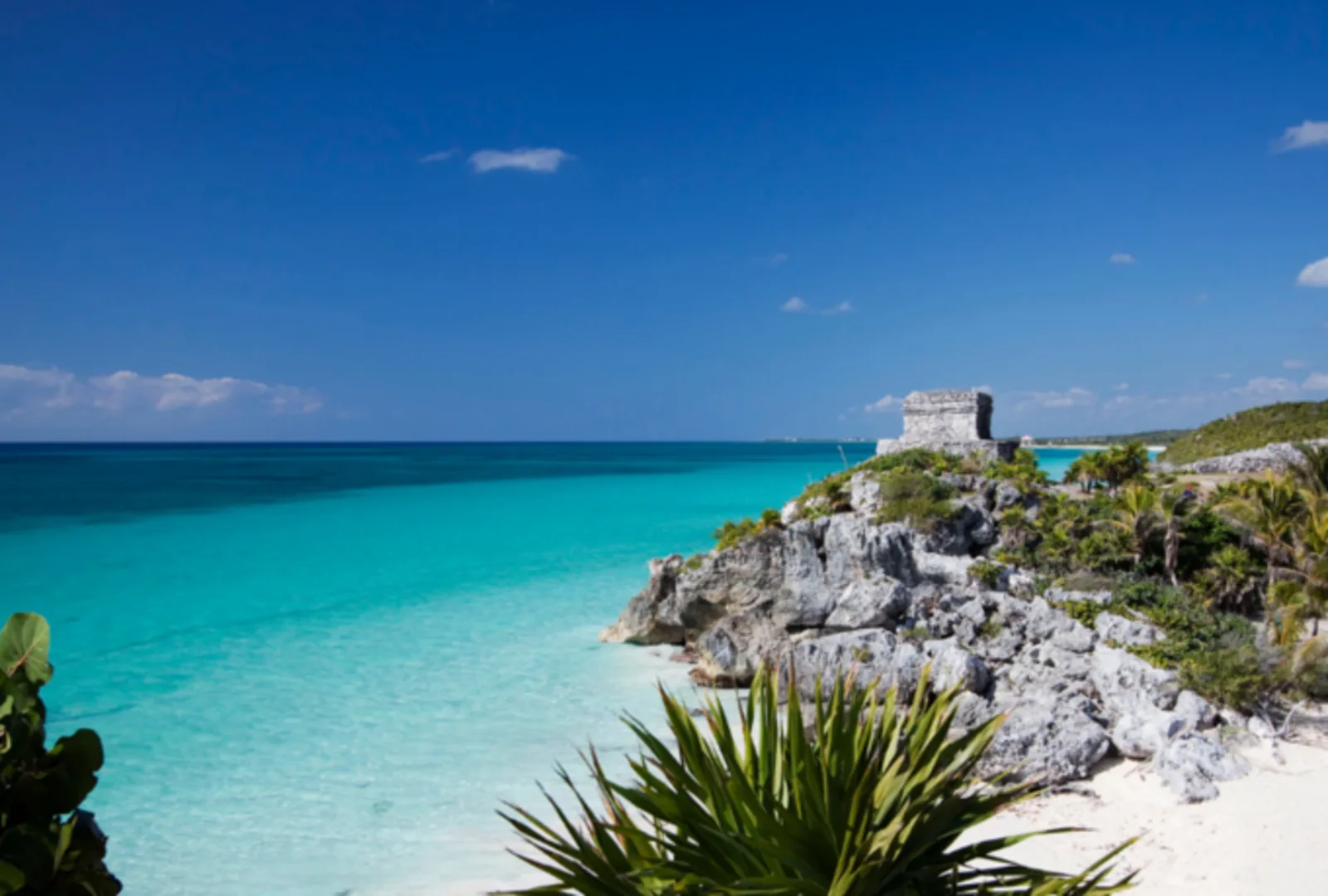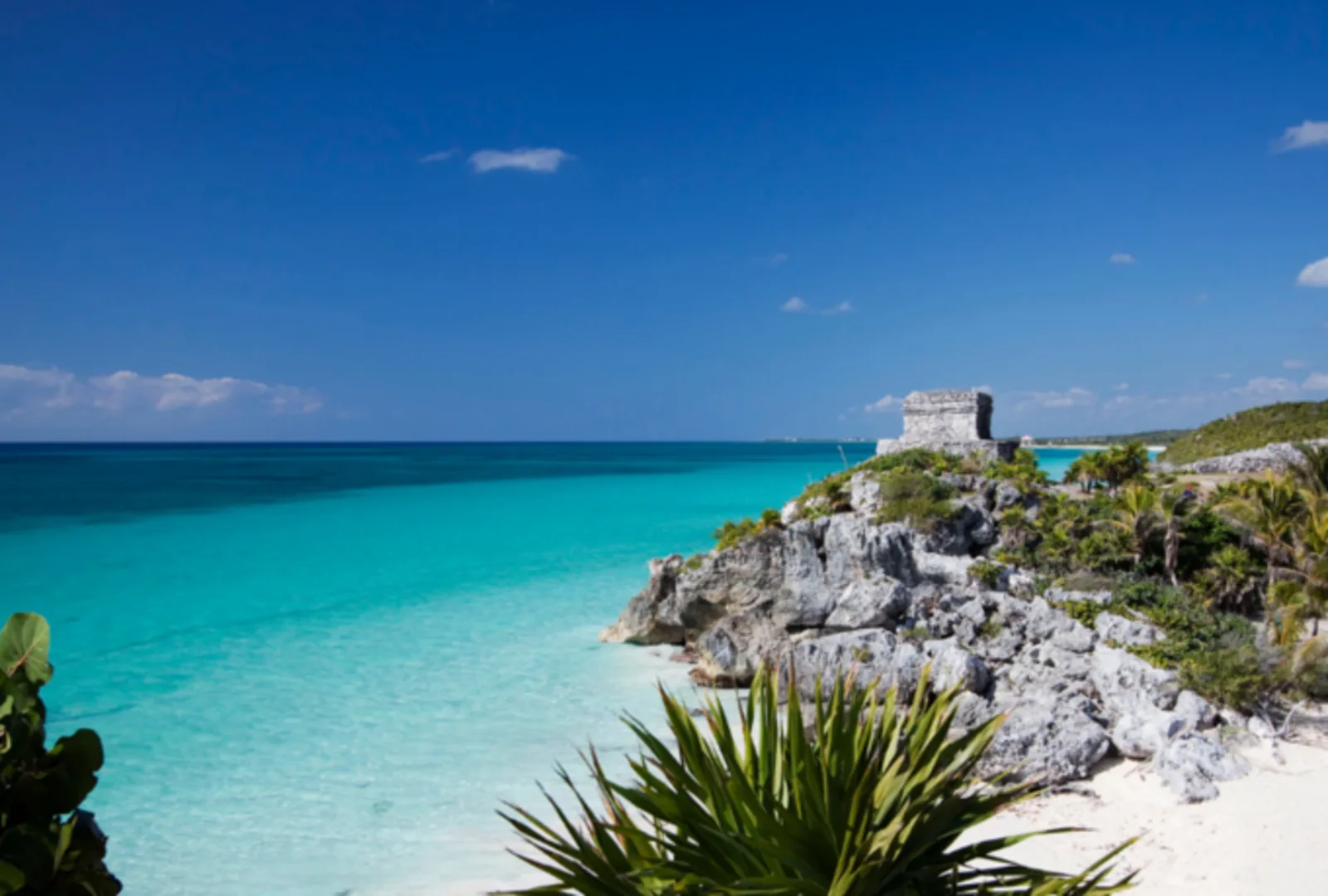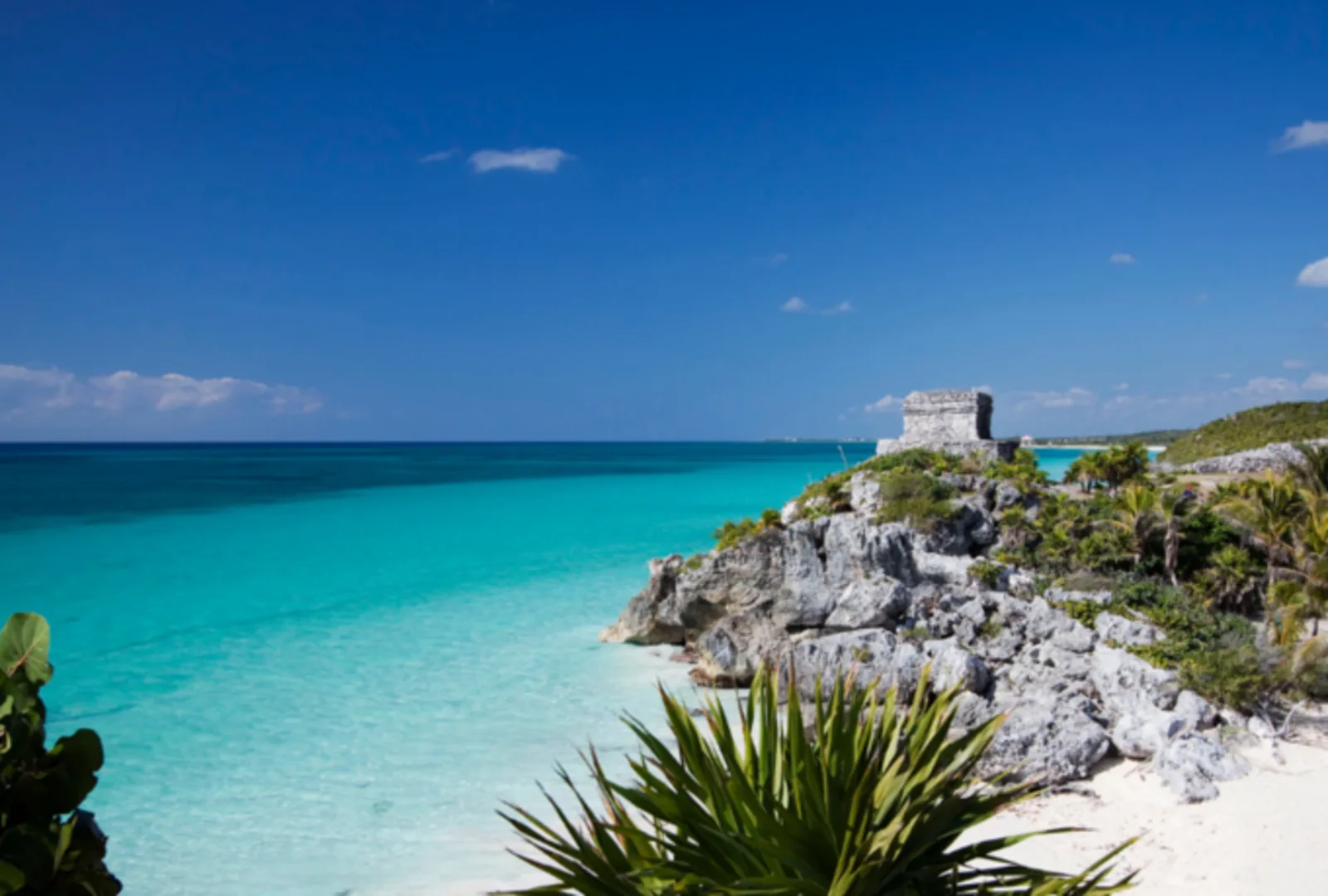 With over 120 kilometres of crystalline waters, sandy beaches, and fascinating archaeological sites, paradise is forever in the Riviera Maya, Mexico. Unleash your inner adventurer and dive into the magical Cenote Dos Ojos, raft through underground rivers, race through the jungle on ATVs, or take in the stunning scenery on a zipline. Looking for a way to fuel your inner curiosity? Explore fascinating archaeological sites such as the ancient Mayan cities of Tulum and Cobá, or say hola to taste-bud heaven with local street food carts serving Cochinita Pibil and Salbutes! Visit between November and February, and spend your days in the sun snorkeling or sailing, and take to Playa del Carmen at night for shopping, dining and dancing.
What a world we have to explore! Do any of our top 40 vacation spots shake your pina colada? Begin planning your next overseas adventure here
Watch our Kids Talk video series