Astonishing Beauty & 10 More Reasons to Take Your Family on an Alaska Cruise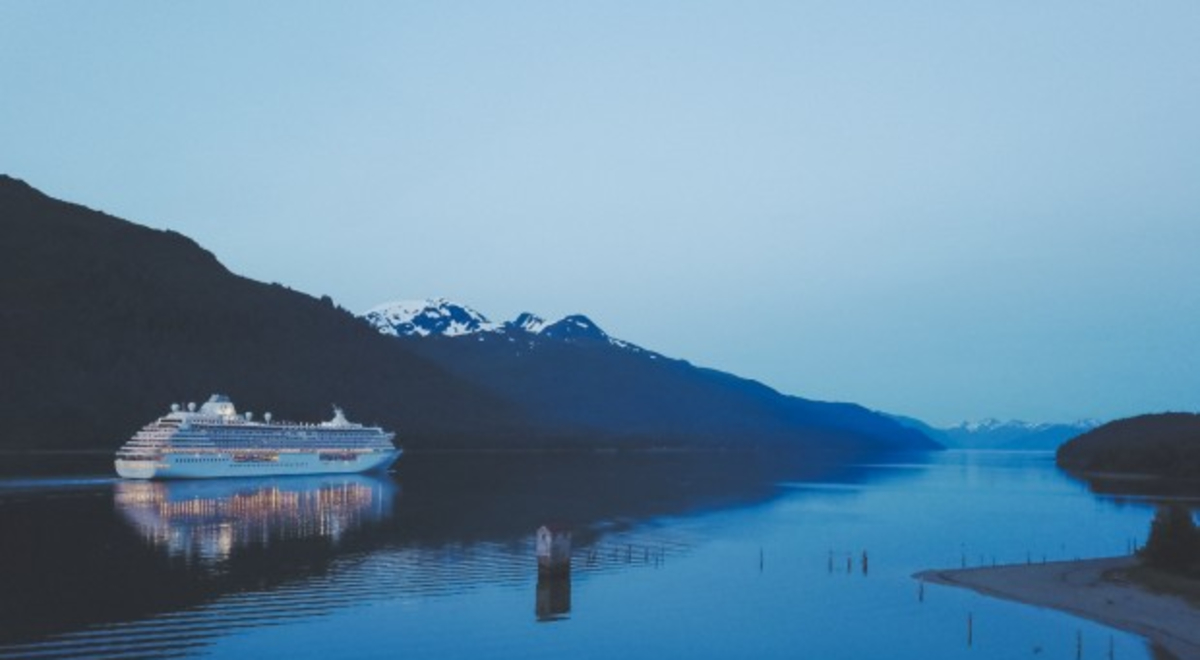 Why Alaska?
Breathtaking beauty aside, Alaska is a perfect field study of nature, going through lesson after lesson as you cruise past million-year-old fjords, forested islets of eagle-clad hemlocks, orca-swarmed inlets and whale-rich open water. It's also a lot of fun.
Not many big ship cruise destinations can boast such an array of flora and fauna in a week's cruise, but Alaska can. That's why more than a dozen cruise lines, using everything from expedition-style boats to floating resort mega-ships, make the rounds up and down the Inside Passage, past the Hubbard Glacier, and into seductive ports-of-call that edge you even closer to the abundant wilderness that's seemingly everywhere.
Romantic, educational and awe-inspiring, Alaska cruises are honeymoons, family vacations and every nature lover's dream. If you've been dreaming of a life changing outdoor adventure and feel you need even more reasons to settle on an Alaskan cruise, keep reading, we've got 10 more of them.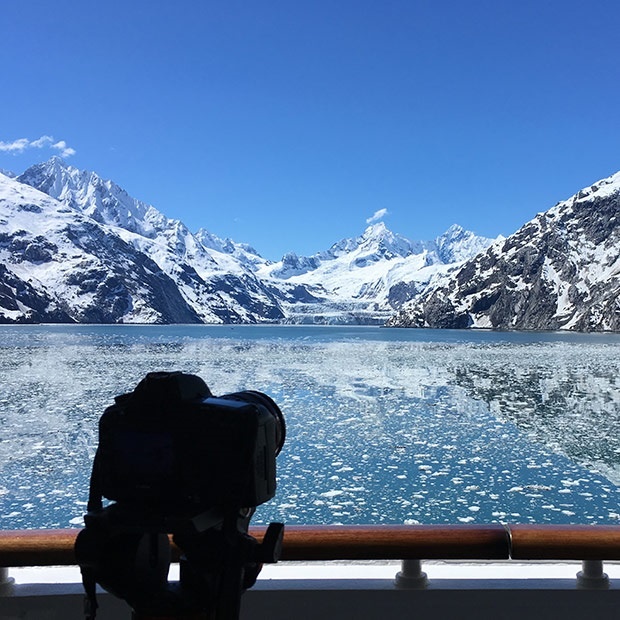 Cruises operate from the end of April through to the beginning of October to avoid the ice and Alaska's numbing winter cold. Due to the short season, Alaska cruises are always a hot ticket, often booking up a year in advance.
1. Alaska cruises are multi-generation vacations
While cruising has generally been associated with an older crowd, Alaska sailings break the mold with all demographics represented onboard. And there's truly something to do for everyone, and by everyone, we mean everyone from young children to their grandparents, and all ages in between.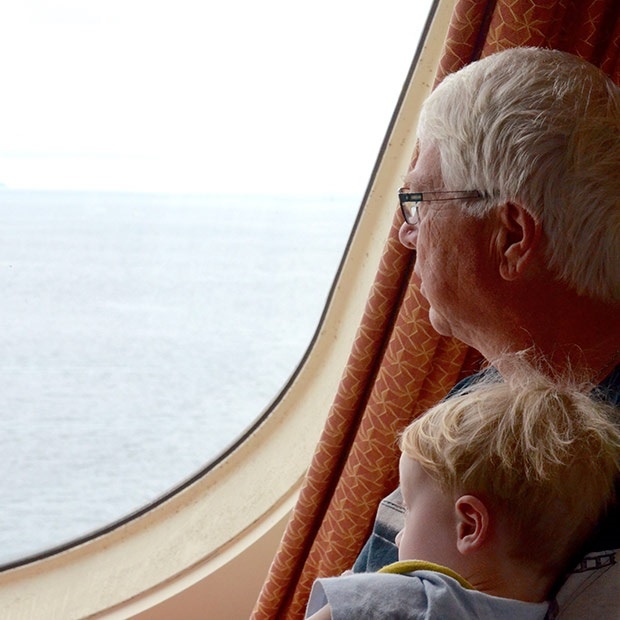 In fact, it isn't uncommon to find up to three generations of a single family on an Alaska cruise, especially on a Disney Cruise, Holland America Cruise Line, or Royal Caribbean International cruise sailing. So, bring the kids, and the grandchildren! Alaska's short cruise season also happens to coincide with the annual summer school break - the perfect opportunity for a family vacation.
2. Leave from Vancouver, Seattle or Seward
Or even from Los Angeles on some 2-week Alaska cruise itineraries! The various available departure points lend themselves nicely to extending your trip. While you're in the Pacific Northwest, why not check out one of these hubs before or after your cruise?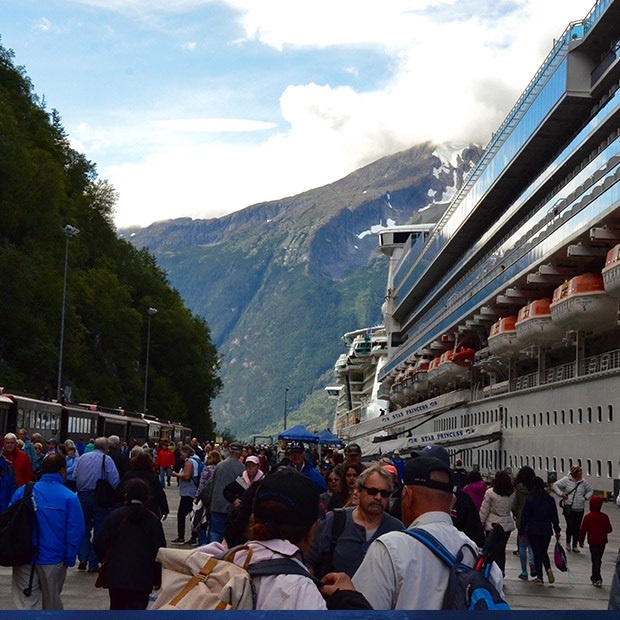 The options can also be cost effective. As taxes on international (including trans-border) airfares are higher than on domestic (within Canada or within the U.S.) tickets, the different embarkation points can help in reducing airfare costs, giving Canadians the chance to sail from Vancouver, and Americans to sail from Seattle.
3. Combine your cruise with a land stay in Alaska – a Cruise Tour!
Let's be honest, most of those who come to Alaska come for the nature. While the panoramic views from the ship's deck are great, it's impossible to spot everything - and those photos you see of bears catching salmon in a rushing river are not taken from a cruise ship. To get that close to much of Alaska's wilderness, you'll have to travel inland.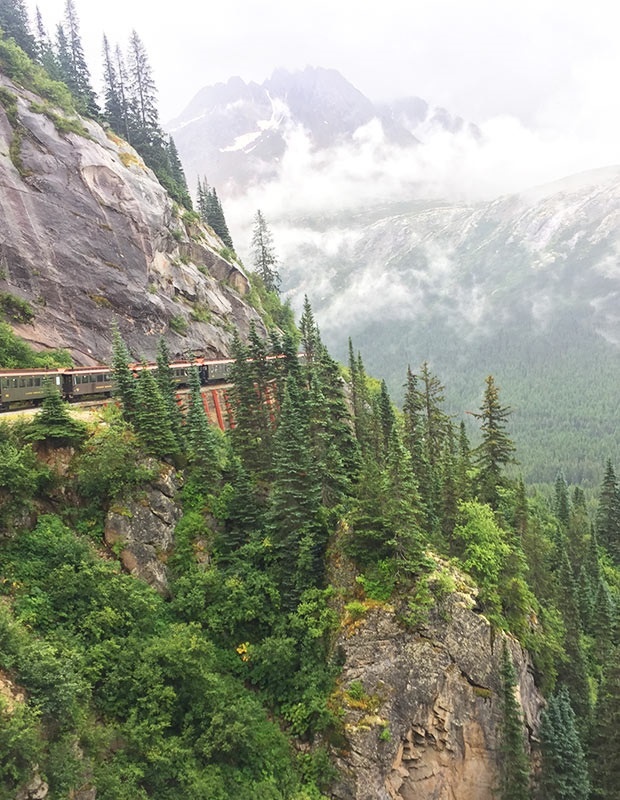 Luckily, a couple of cruise lines offer 'Cruise Tours'. A cruise tour, with Princess Cruises for example, enhances a cruise with a land component, taking guests to Princess' own private lodge in Denali National Park, using their very own train system. Once there, guests can enjoy immersive excursions with optimal wildlife viewing before returning to the ship.
4. Local delicacies
On board your cruise and at each stop on your itinerary, you can feast on Alaska's delicious local fare, from fresh salmon bakes in the ship's dining room to Tracy's King Crab Shack in Juneau.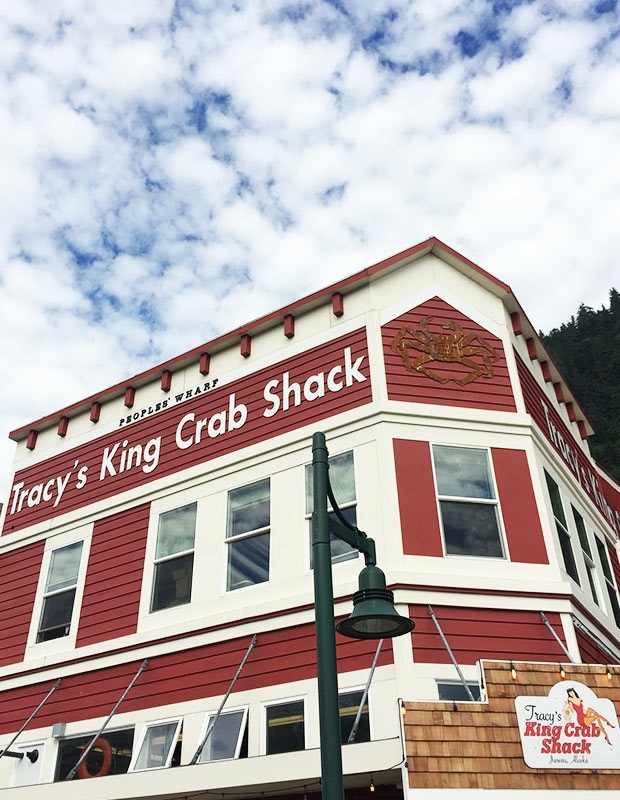 Most ships feature locally-inspired dishes on Alaska sailings, be it regional Kachemak Bay oysters or in-season berries. In any of the delicious ports-of-call, don't miss your chance to try a moose steak, a reindeer burger or some caribou chili. Oh! And don't forget the halibut tacos, too!
5. Whales & Wilderness!
You know that swanky new DSLR zoom camera you were eyeing? Buy it. And bring your binoculars along, too.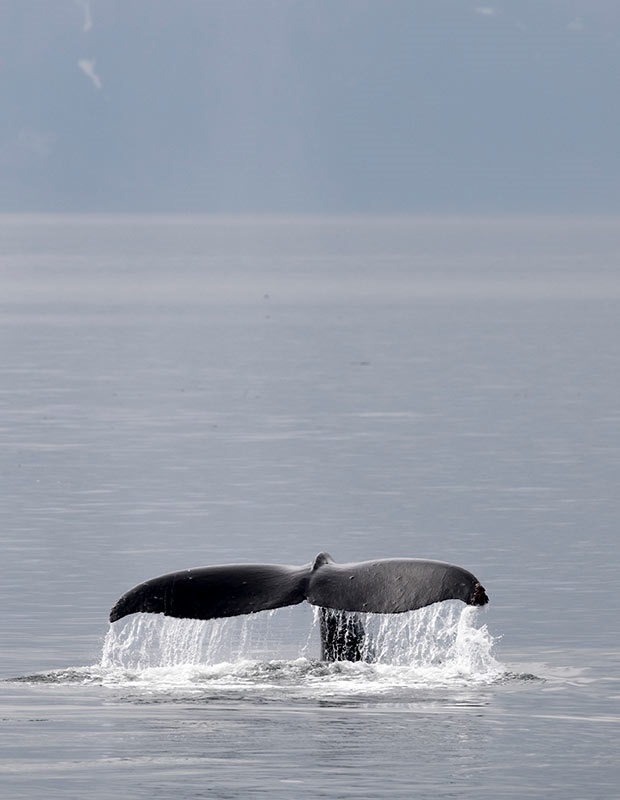 Whether you catch a breaching humpback from the deck at dawn or a playful otter from your kayak, you'll want to be well prepared. Minutes after leaving port, you'll be surrounded by the Pacific Northwest's sublime nature in all its glory.
Quick Whale Guide
Humpback whales arrive into Alaska's Inside Passage every spring in April, and can often be spotted right from the cruise ship, as you sip hot chocolate, wrapped in cozy fleece blankets provided by the crew. Humpback whale sightings may be the most common but they're not the only whales around!
Gray whales are normally spotted in April and early May as they make their way north. They are most common around Ketchikan, Sitka and Seward.
Blue whales, the world's largest mammals, sometimes make an appearance in July and August, but only in the deep open water.
Resident Orcas are often spotted near Seward, and can usually be seen all season.
Beluga whales move south from the waters around Anchorage, spring through fall.
Watching wildlife from the ship is exciting but it's nothing like disembarking for an inland adventure of a lifetime and the opportunity to get up close and personal with Alaska's many famous residents.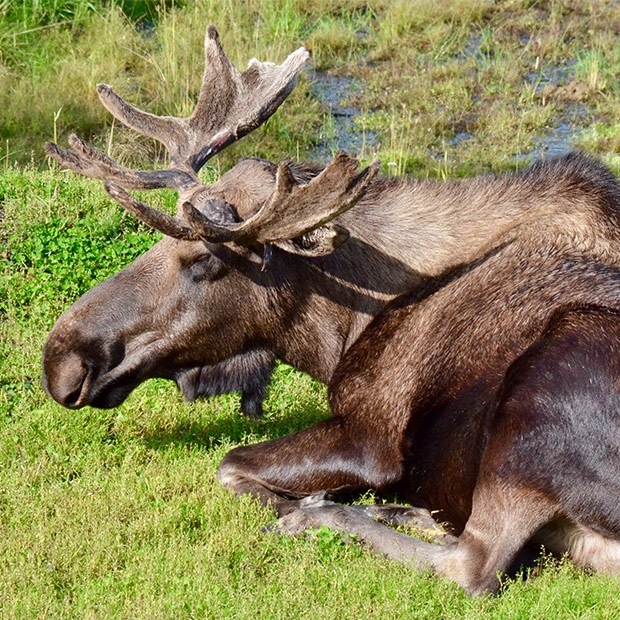 Tongass National Forest, America's largest forest, is the place to be to spot moose and herds of deer. Hike its pristine trails while local naturalists explain the ecology and answer any questions you may have. Catch brown bears snagging running salmon, nesting eagles, muskox, and a slew of others.
Other popular excursions include visits to the lush Kenai River Valley and Denali National Park, featuring North America's highest peak at over 20,000 feet.
6. Incredible shore excursions
Do set some money aside to get off the ship and experience Alaska's storied history, local flavours and adventures on any of the amazing shore excursions available.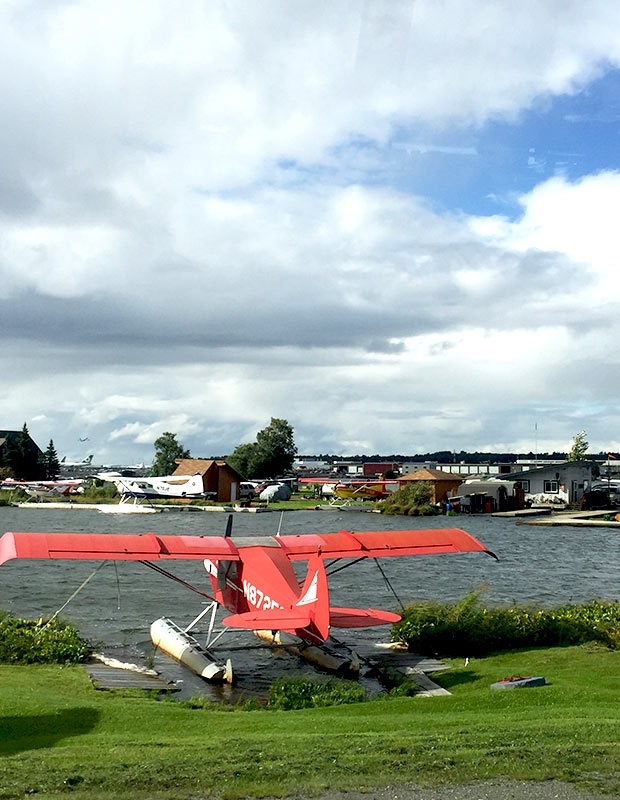 Anchorage float plane terminal
Often pricey due to the extra travel involved, your side trips may include scenic flights, float planes and helicopters to glaciers and other out of reach locales. Take a city tour, snorkel Ketchikan or paddle-board past Bear Glacier in Kenai Fjords National Park (Seward).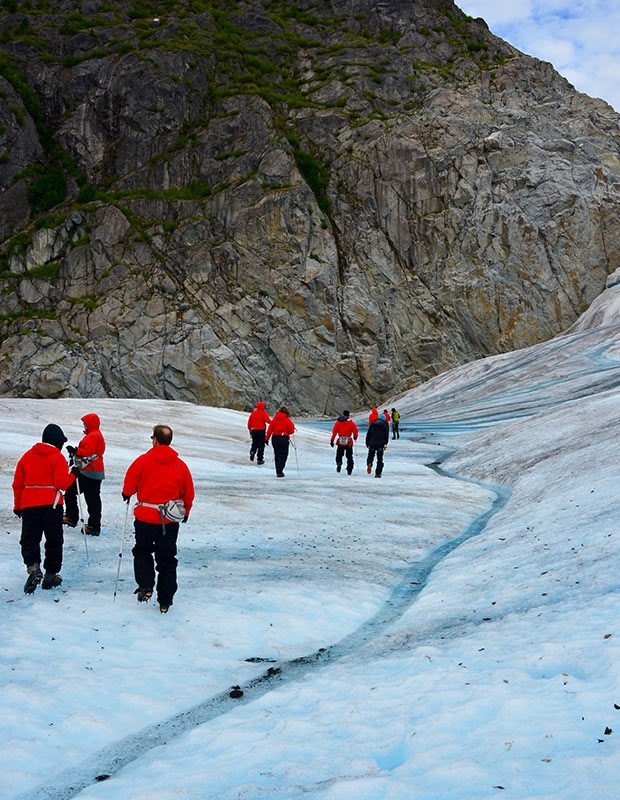 Summers in Alaska may be short and sweet but still call for sweaters, wind breakers and hiking boots. All other gear is provided by your cruise line.
7. Cruises for Everyone!
If this is your first Alaska sailing and you're wondering who to go with, here is a quick guide to some of the most popular cruise companies and who they serve best.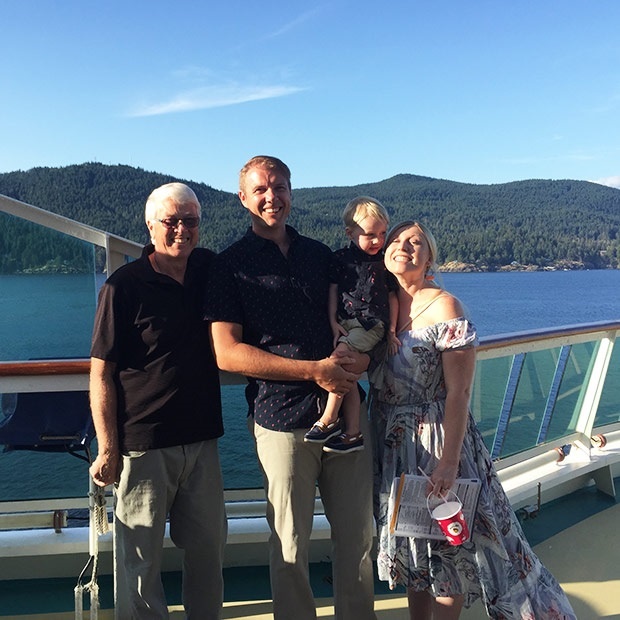 Family-focused cruise lines – Disney Cruise Line, Royal Caribbean International, Norwegian Cruise Line & Carnival Cruise Lines
Couples/Premium cruisers – Holland America Cruises, Princess Cruises, & Celebrity Cruises
Luxury – Silversea Cruises, Oceania Cruises & Regent Seven Seas Cruises
If you'd like to steer away from mainstream cruise lines, consider an expedition cruise!
8. Expedition cruises
Often sailing with less than 100 passengers, the sole focus of an expedition cruise is to get you as close to nature as possible. There are no formal dinners, casinos, night clubs, specialty restaurants or Vegas-style shows. Entertainment is limited to board games and in-cabin TVs showing ship-sponsored programs (usually nature shows). There is no internet and you're out of cell phone range. Cabins are small and basic, with no mini-bar or room service.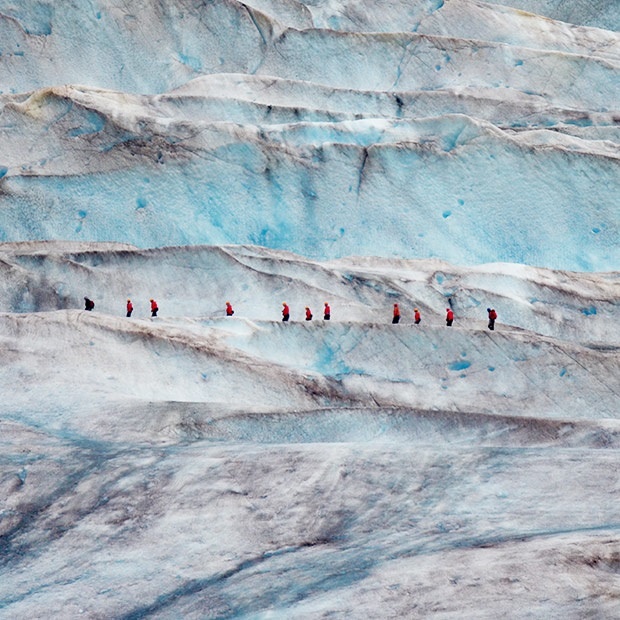 But, you do get to wake-up in quiet little bays instead of big touristy ports, and generally get a much more intimate experience. Shore excursions put nature right in front of you, with seals coming up to kayaks, plenty of breaching whales and bears fishing waterfalls right alongside you.
There is also more flexibility to do what nature dictates. The captain may stop to watch feeding whales or change the itinerary due to weather. Throughout your cruise, enjoy expert lecturers, conservationists and local biologists on board, teaching anyone interested and ready to answer any questions.
Sail with UnCruise Adventures or Lindblad Expeditions.
9. Amazing ports-of-call
Juneau – Alaska's capital city offering whale watching tours, seals & sea lions and the Pack Creek Brown Bear Viewing Area.
Anchorage – Alaska's largest city and often the northern most cruise port offering glaciers and stunning snow-capped peaks. Fly over and land on glaciers to hike or suit-up and go husky dog-sledding.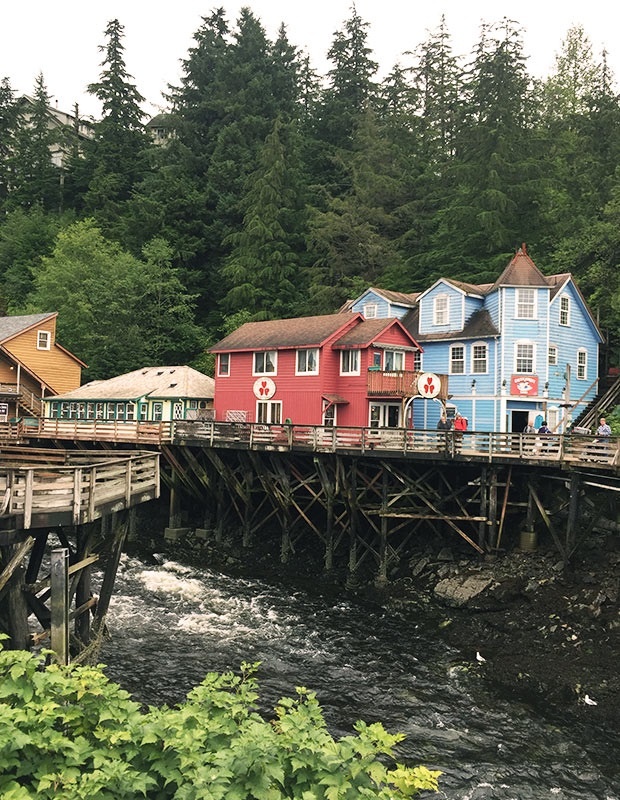 Charming port of Ketchikan
Ketchikan – once Alaska's largest city, it's now famous as the gateway to Alaska's rainforest. Zip-line over the lush canopy, paddle a traditional Native American canoe and learn about the Indigenous history of the area.
Skagway – experience river life during the gold rush, learn some history and pan for gold. Afterwards, trade your pan for a paddle and go white-water rafting.
Sitka – former capital of Alaska, Sitka is Alaska's prettiest and most exotic port-of-call. It is your gateway to America's largest national forest, and wildlife attractions Fortress of the Bear and the Sitka Raptor Center.
10. Onboard Magic!
The following cruise ships provide extra-ordinary experiences onboard, not to be missed.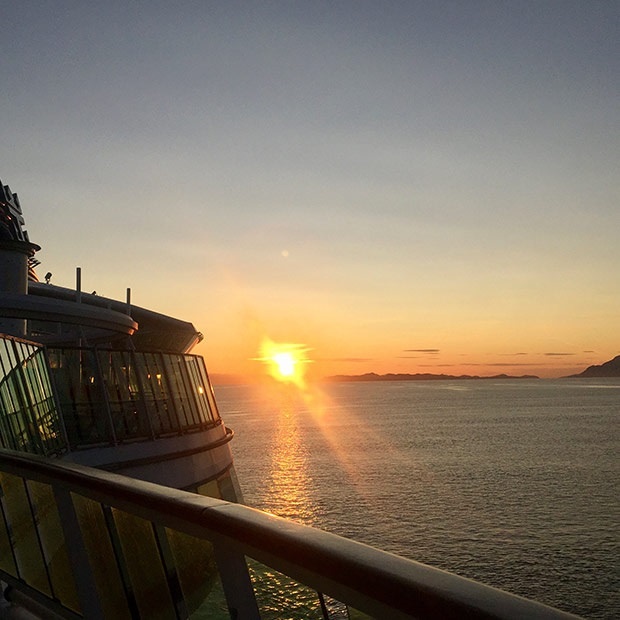 Ruby Princess - Movies Under the Stars (with popcorn and blankets!) & Puppies in the Piazza (sled-dog puppies come aboard for the day!).
Norwegian Bliss - Alaskan craft beers served in bars throughout the ship, with go-kart racing, laser-tag and waterslides too.
Silver Shadow - Less than 400 passengers, all-suite (most with balconies) staterooms, butler service included in every category. Features La Dame, the only Relais & Chateaux restaurant at sea.
Editor's Note -Cruises operate from the end of April through to the beginning of October to avoid the ice and Alaska's numbing winter cold. Due to the short season, Alaska cruises are always a hot ticket, often booking up a year in advance.
---
Ready to see it all? No matter your travel style, we've got your Alaska cruise. Book our Holland America Alaska cruise special or choose a sailing with your favourite cruise line. Speak to our expert travellers today by calling 1877 967 5302 or by visiting us at your nearest Flight Centre store today.