Best All Inclusive Resorts in Mexico for Foodies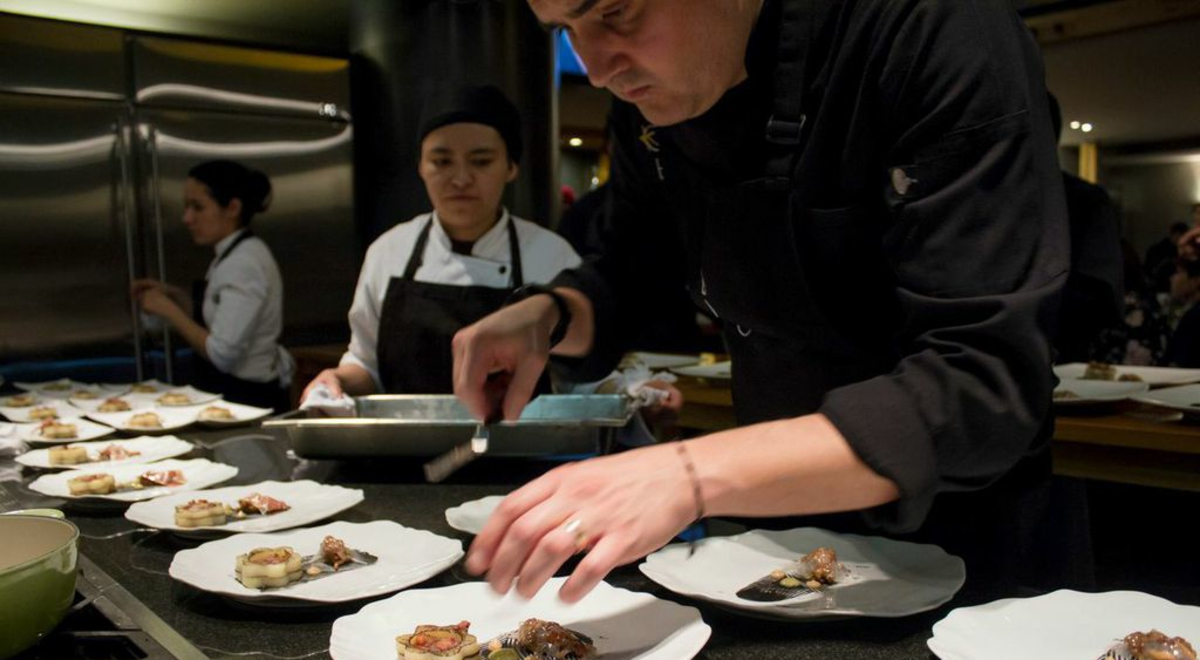 Quality over quantity - words to live by; especially when it comes to what we humans normally do three times a day, every day of our lives.
As attitudes towards eating continue to evolve, what we consume has become paramount – now even while on holiday. In adjusting to North America's trend towards health-conscious living, some all-inclusive resorts are distinguishing themselves from what they all used to be: gluttonous gateways to epicurean excess.
Beastly buffet bars are slowly embracing the a la carte alternative, and the focus now is squarely on quality. In today's mindful new ecosystem, there are resorts that have taken quality dining to a whole new level, even in the all-inclusive space.
Today, we look at Mexico, and its best all-inclusive resorts for foodies.
Grand Velas Resorts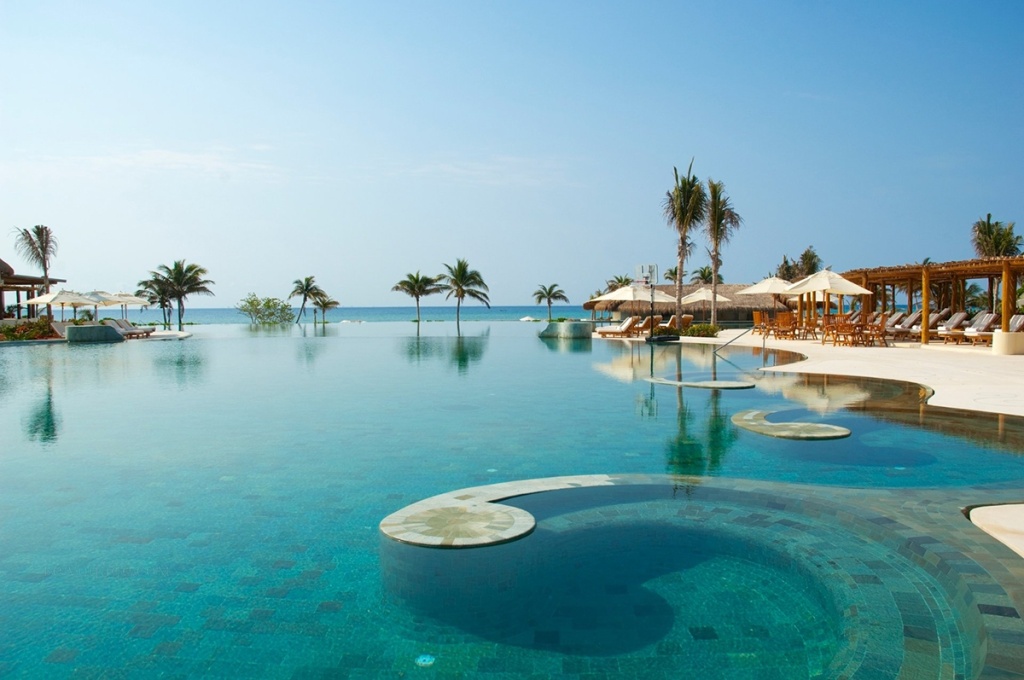 Boasting three deluxe ocean-front properties throughout Mexico, Grand Velas Resorts dazzle guests with inspired a la carte artisan dishes you'd never find in a typical all-inclusive restaurant.
Their Huitlacoche flan with watercress salad, poblano pepper vinaigrette and fried grasshoppers appetizer is a great example.
Each property offers between five and eight quality eateries, menus change often, and all restaurants are included in pre-purchased all-inclusive air and hotel packages from Canada.
Grand Velas Riviera Maya
Welcome to the only 5-star, Five Diamond Resort in the Mexican Caribbean. The sprawl of the Grand Velas Riviera Maya includes acres of mangroves, lush jungle, freshwater cenotes and a never-ending beach. With three levels of accommodation (Family, Adults Only and Zen Tranquility), 8-gourmet restaurants, wi-fi throughout and a welcome bottle of tequila, it's hard to go wrong.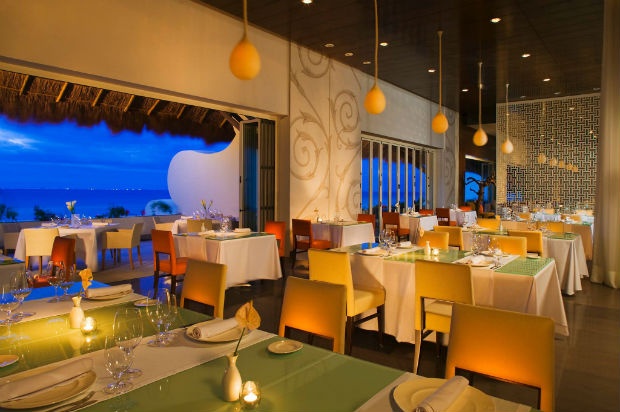 Along with our favourites below, restaurants Sen Lin, Cocina de Autor and Lucca are all beyond the typical all-inclusive restaurant and are all worth a visit. (all menu pricing is in Mexican Pesos for those not on an all-inclusive package)
Piaf (16+) – Well-executed French favourites accompanied by exceptional wines and live music make Piaf the perfect choice for a deliciously romantic evening. The warm lighting and elegant Swarovski crystal curtains help too. Off meat? The mouth-watering menu offers some great vegetarian options.
Frida (family friendly) - Award-winning Frida pays homage to Ms. Kahlo through its modern, artisanal takes on Mexican staples, like the rib eye in red pipian mole sauce with mesquite-smoked potatoes, jocoque cream and arugula. Kids menu available.
Azul (family friendly) – Airy Azul proves that even casual international dishes can be of quality, like their duck confit tacos. Set ocean-side, Azul is the ultimate beach grill for breakfast, lunch and dinner.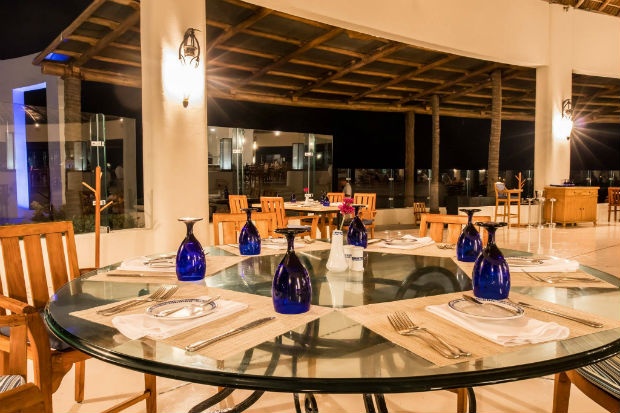 Bistro (16+) – In contrast to Piaf's more elegant atmosphere, Bistro is a more relaxed French experience, complete with stunning ocean views, an extensive international wine list and sublime hand-crafted cocktails. Open from breakfast to dinner.
Chaka (family friendly) – The dishes at Chaka are as exotic as its mangrove and jungle backdrop. From breakfast to dinner, savour imaginative Mayan dishes, like the Pibil chicken mixiote – chicken cooked underground with its juices, white rice, caramelized corn, refried beans and chicharron prensado. Along with the octopus tacos and the open-face mahi mahi sandwiches, it's Chaka's cosmic ceviches that elevate the lunch menu. Breakfast to dinner.
Grand Velas Riviera Nayarit
On the Bay of Banderas just minutes from Puerto Vallarta, exquisite suites, luxury service and exceptional dining all lend themselves to making the Grand Velas Riviera Nayarit the only all-inclusive property with a Five Diamond rating on Mexico's wild Pacific coast.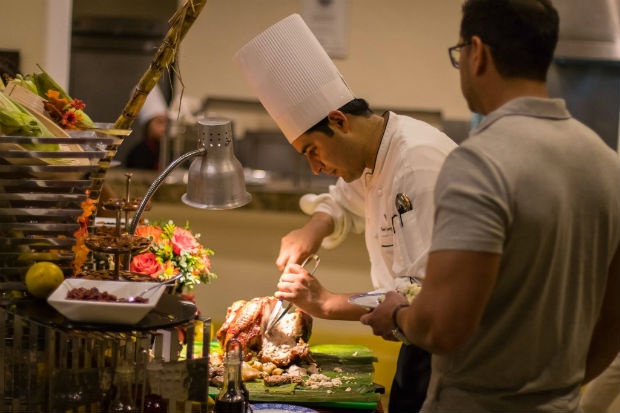 Like its sister property in the Mayan Riviera, the resort features Piaf, Frida and Azul, along with a slew of other tasty sit-downs worth trying. Here are our picks.
Lucca (family friendly) – Serving bold Italian-Mediterranean specialties in a warm and elegant ambiance, Lucca's salads, pastas, meats and seafood are a cut above. The full dinner offering features delicious vegetarian options as well as a kid's menu.    
Selva del Mar (family friendly) – Up your poolside snack game at Selva del Mar, the perfect casual al fresco experience. With a half-dozen ocean-fresh ceviches, ranging from coconut milk, Tahiti-style mahi mahi to a shrimp and octopus 'mixto', you won't be losing your beach body anytime soon.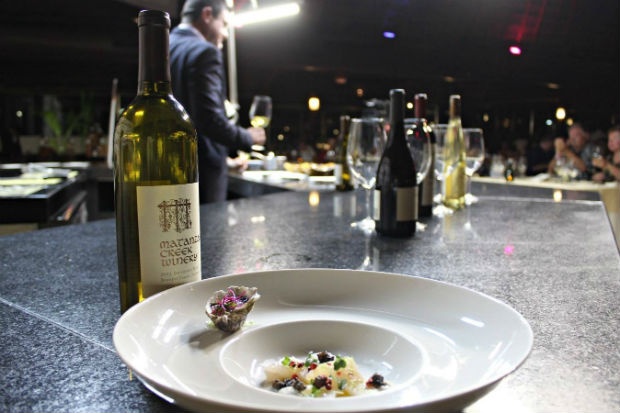 Koi Sports Bar (18+) – The Pacific coast is all about sunsets and there's nowhere better to catch one than at Koi. This modern resto-bar is as cocktail friendly as it is a great place to grab a late-night bite.
Grand Velas Los Cabos
To round out the Grand Velas experience, head down to Land's End and Cabo. The Gulf of California is alive with seafaring activities and other appetite inducing fun, which makes the restaurants of the Grand Velas Los Cabos the perfect place to end up after an action-packed day. This family-friendly gem comes with both a Teen's and Kid's Clubs, spa bathroom suites, three infinity pools and limitless luxury at every turn.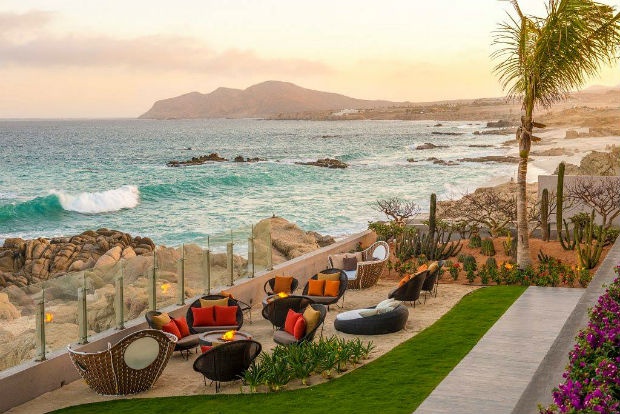 It's also one of the tastiest spots on Mexico's west coast, with seven outstanding restaurants, cafes and bars, including their very own Piaf, Frida and Lucca restaurants. Our picks below.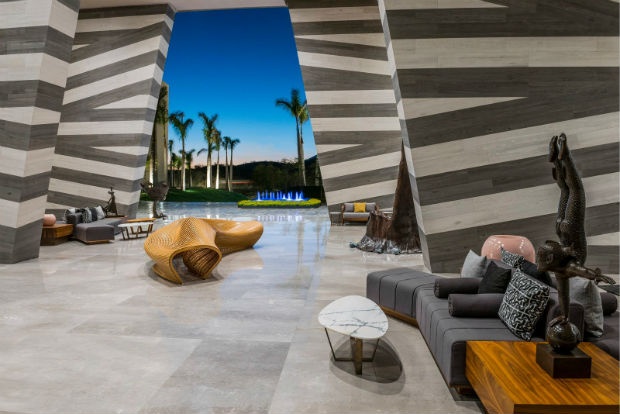 Cocina de Autor (16+) – This 2-Michelin Star restaurant features 3-award winning chefs, including Head Chef Sidney Schutte of the Netherlands. Begin with a cocktail at the bar before sitting down to a 8-10 course, out-of-this-world tasting menu, showcasing the area's finest fresh produce, local fish and meats, all paired with top-shelf wines.
Velas 10 (all ages) – Succulent tomahawk steaks, just-caught lobster and an ocean view to die for; Velas 10 is more than just your average surf n' turf steakhouse – it's thee place to be in Cabo for top-quality Wagyu beef, oysters and many other delicacies served up in a chic open-air eatery. Open for lunch and dinner.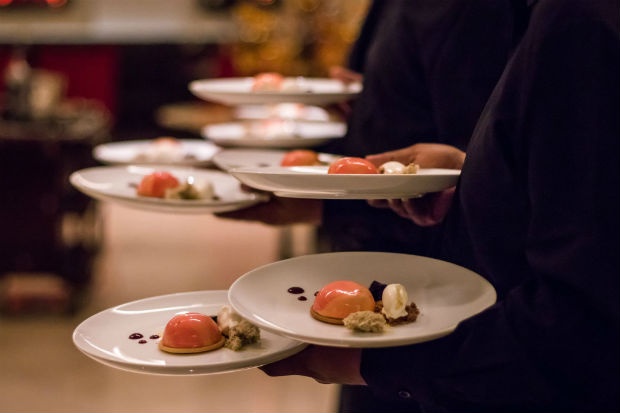 Cabrilla (all ages) – An ice bar showcasing the freshest catch of the day, oysters and clams on the half-shell, and a selection of ceviches and Mexican-style seafood cocktails perfect for a poolside snack. Welcome to Cabrilla!
Zoetry Paraiso de la Bonita
'Holistic' gourmet dining, butler service, North America's first Thalasso Center full-service spa, enrichment activities, and more. Just south of Cancun, the Zoetry Paraiso de la Bonita is owned by AMResorts, operating a collection of luxurious retreats focusing on well-being, which of course includes eating well.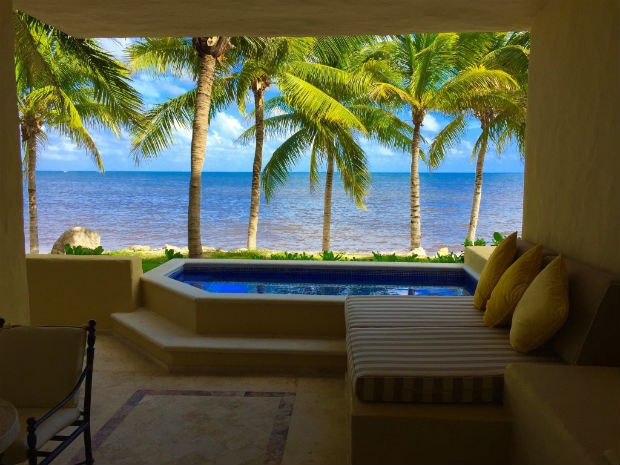 Reservations are never required at any of the three gourmet restaurants included in the basic all-inclusive plan (an additional two restaurants are available to Impression and Butler category guests).
El Chiringuito Beachside Grill – This casual lunch and dinner spot grills steaks, chicken and seafood over a mesquite wood fire, accompanied by organic, heart-healthy salads and sides. There are shareable artisan pizzas, skewered skirt steak, scallops, chicken and salmon plates, as well as terrific vegetarian and gluten-free options. The detailed menu includes a calorie, carb and fat count for all offerings.
La Canoa – Fellas, La Canoa is worth putting on those pants and collared shirt for. The elegant AAA Four Diamond restaurant dishes out a gourmet fusion of styles, covering everything from Italian risottos to hearty (yet healthy) French sauces over roasted and braised meats and poached or grilled seafood. Vegetarian, gluten-free and healthy choice dishes are clearly marked on the extensive menu, all with a calorie/carbs count for those keeping track.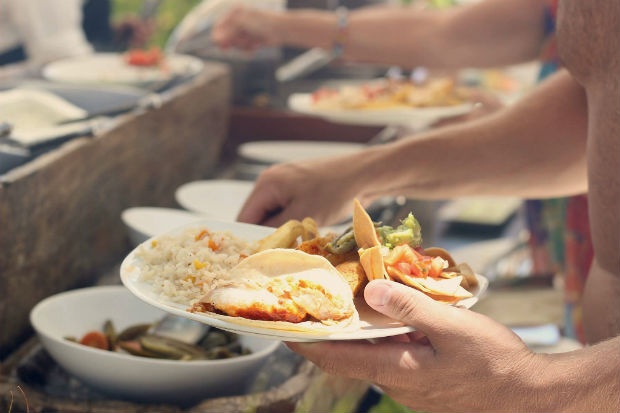 Restaurant Kaax – Open for breakfast, lunch and dinner, the relaxed Restaurant Kaax also handles any late-night cravings you may have, serving up midnight bites all night long. All dishes use organic ingredients and are free of trans-fats, whether it's a classic Mexican breakfast, lunch, or a proper Prime Rib dinner with all the fixings.
Karisma Hotels & Resorts
Karisma's dynamic portfolio of upscale properties have become synonymous with exceptional epicurean options, drawing foodies from around the globe. Their Adults Only El Dorado resorts, as well as their resorts for everyone (Azul and Generations), seamlessly combine rest, relaxation, fun and food in a refined resort experience that's hard not to fall head over heels for.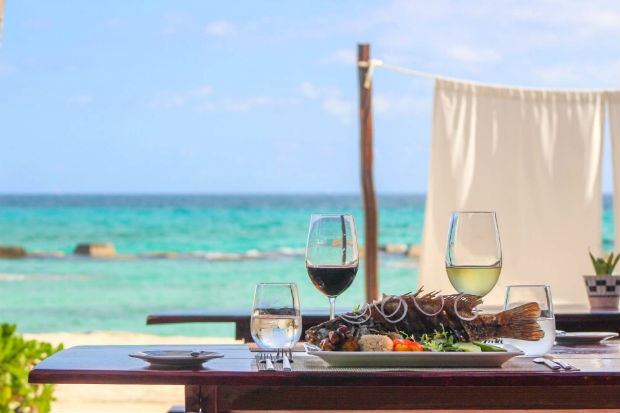 Karisma's exclusive Gourmet Inclusive® concept has redefined the all-inclusive, paying close attention to those with special dietary needs such as celiac and gluten allergies, as well as catering to vegans and vegetarians, all while keeping everyone else more than satisfied.
El Dorado Royale
This gorgeous 450-acre spa resort on tranquil Punta Brava Beach is only 15-minutes north of Playa del Carmen, less than half an hour from Cancun airport. Designed to pamper both mind and body, the resort features 2 spas and 6 swimming pools, alongside 9 bars and a whopping 15 restaurants!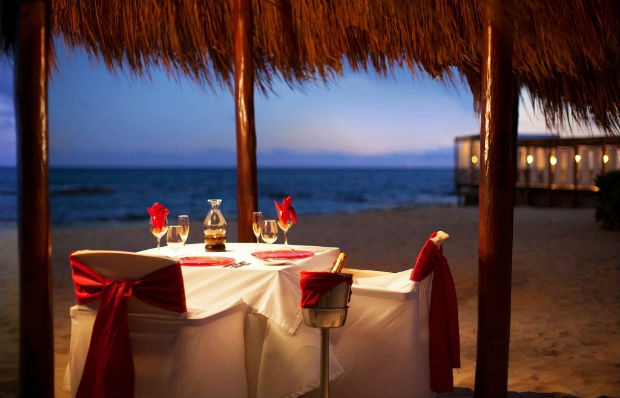 The resort's focus on food begins with its very own 76,000 square-foot hydroponic greenhouse, growing enough organic veggies for all of it's a la carte eateries. Twice monthly, the property features a culinary clinic showcasing visiting chefs from around the world. Finding it hard to get your hands on a good bottle of wine at an all-inclusive resort? The El Dorado Royale hosts frequent wine tastings too.
El Dorado Casitas Royale
Boasting exclusive private pools and swim-up bars, 24-hour room service, beach and pool butlers as well as some of Mexico's best trained chefs, El Dorado Casitas Royale is a private oasis set within the El Dorado Royale resort.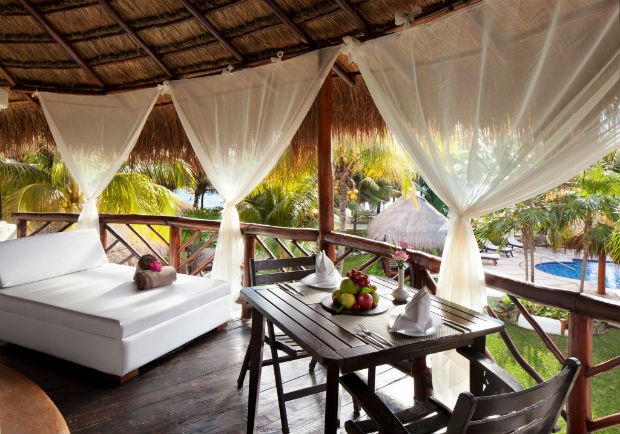 Guests have access to all bars and restaurants offered at the El Dorado Royal and Generations resort, with a few special extras.
El Dorado Maroma
Cozy El Dorado Maroma is Karisma's more intimate property. Set on beautiful Maroma Beach (which Travel Channel named in its Top 10 Beaches in the World!), guests can soak up a variety of bars and restaurants along with plenty of sunshine, or duck under a thatched-roof palapa for a soothing al fresco massage.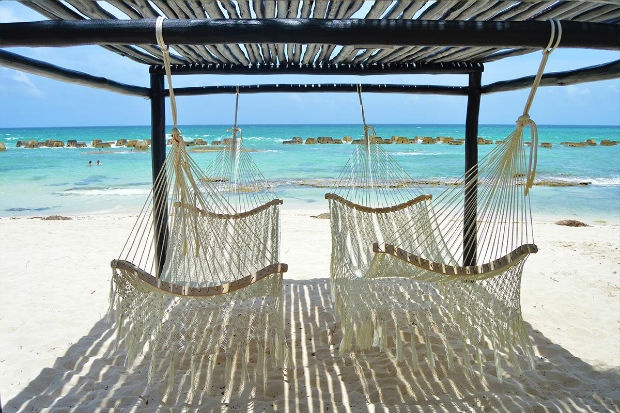 Each of the seven restaurants on hand feature a unique flavour, from Mexi/Caribbean to Asian fusion, Italian, and even Peruvian. Thursdays feature a pop-up fish market with the day's freshest catch on display, ready for the grill.
Azul Beach Riviera Maya
While most 'wellness' resorts keep children out, Azul Beach Riviera Maya happily welcomes them. It's where a tranquil spa and lively tequila lounge co-exist with My Gym (for kids 4-12) and the Azulitos Playhouse by Nickelodeon in perfect harmony. And of course, Karisma's Gourmet Inclusive® concept applies to everyone.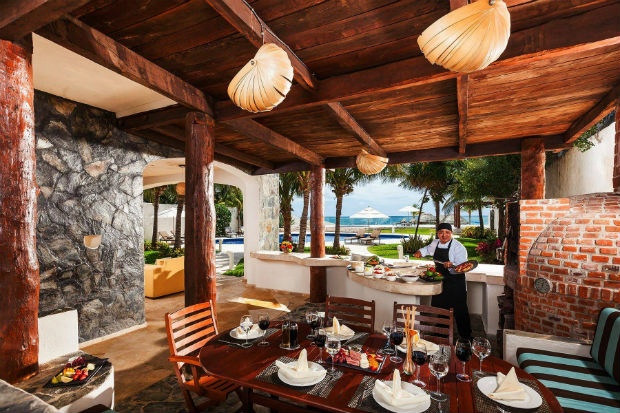 Five terrific restaurants, as well as 24-hour room service, highlight Azul's world-class fare. BLUE features family-style lunches, desserts and coffees, while Latino has all your Mexican favourites and an impressive kid's menu. CHIL dazzles with its Nickelodeon themed breakfasts and Tainan wows with Pacific Rim specialties and its extravagant sushi river bar.
Generations Riviera Maya
Pack up the entire family for Riviera Maya's all-suite, all butler, all Gourmet Inclusive® resort for everyone. Catering perfectly to blended and extended families with spacious suites, the Eko Kid's Club and nanny service, 24/7 room service and quality restaurants Karisma is known for, Generations Riviera Maya is hard to beat.
But it isn't just all about the kids. Those 18 and over have full privileges at next door's El Dorado Royale, including the Casitas section.
Beachfront at Generations, the Gourmet Tower hosts four of its impeccable eateries, each with a panoramic sea view. World cuisine rules the Chef Market on the main level, the perfect spot for brunch. For lunch, head upstairs to the Palms Gourmet Terrace, and its relaxed Caribbean Mexican 'street food' menu. Dinner can be enjoyed at either the strikingly tasteful Wine Kitchen, Pan-Asian themed Jade or at the bright and inviting HARB Restaurant & Lounge.
If you're ready for the beach, some sun and some good eats, look no further than our hot selection of beach vacations, on sale now.