Delicious: The Ultimate Foodie's Guide To Visiting Italy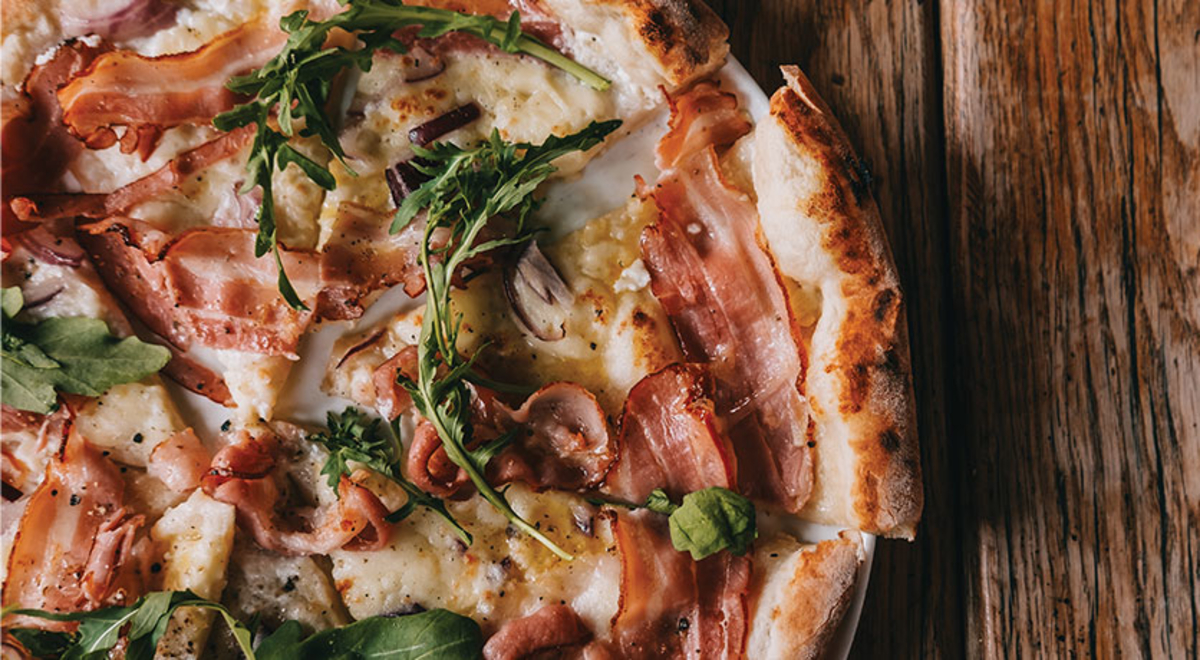 ---
---
Italy's world-famous dishes are reason enough to make the trip. And, no, you can't just have them here – not if you want the real thing, anyway. Pasta and pizza may have gone global long ago but as most cuisines that travel know, it just isn't the same as trying them where they originated.
What's more, you won't find Italy's best pizza in Milan or the best porchetta in Sicily. While certain staples can be found throughout the country, Italian food is quite regional and can differ greatly from north to south. So, what's the best Italian food in Italy? It depends on where you are.
Here is our ultimate foodie's guide to visiting Italy and finding the meal you are after.
Breakfast in Italy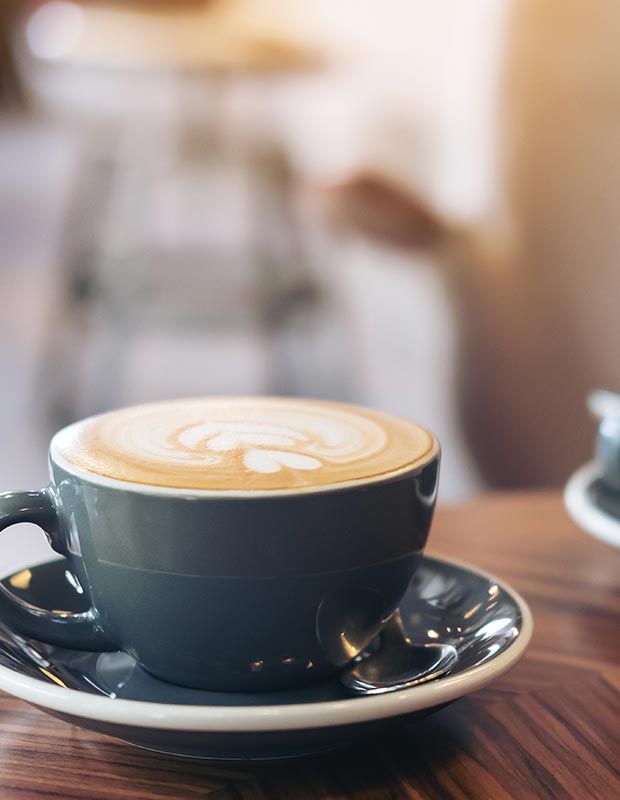 Colazione (breakfast) throughout Italy, if you're doing as Italians do, doesn't usually consist of more than coffee and a pastry or a light sandwich, if eaten at all. A mid-morning snack is often more likely, followed by a hearty lunch.
Start your mornings with a caffe latte, cappuccino or espresso usually accompanied by a small piece of chocolate if you pass on a biscotti or other pastries. Forget the takeaway cup, too. Locals, even those rushing to work, remain stationary at an espresso bar to enjoy their morning fuelling.
Lunch & Dinner in Italy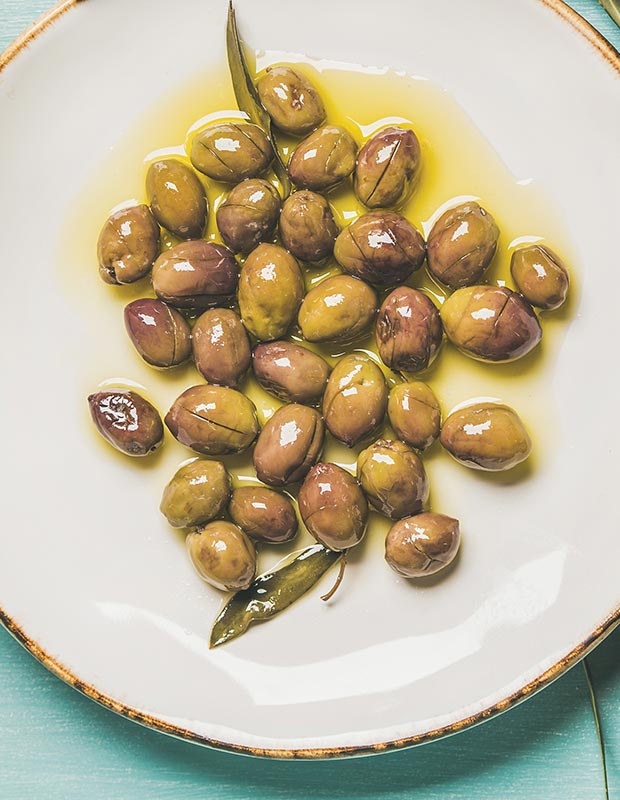 In many parts of the country, businesses still close for a couple of hours for the Italian version of a 'siesta' called a pausa pranzo (lunch break). Lunch is widely considered the most important meal of the day and is generally treated as such with a couple of courses, a primo and a secondi.
Dinner is just a more elaborate lunch, often consisting of the same fare. The dinner difference adds an aperitif, an appetizer and a few optional after-dinner courses to help settle the stomach. Throughout the country, most restaurant lunches and dinners are structured like this:
Aperitivo: wine, prosecco or a vermouth cocktail, along with cheese, olives, nuts and smaller snacks.
Antipasto: small, cold plates including cured meats (salami, prosciutto, mortadella, for example), cheeses, bread/bruschetta, smoked fish, etc.
Il Primo: soup, risotto, pizza and pasta, including lasagne, gnocchi, etc.
Il Secondo:

meat, poultry and fish dishes are often served as stand-alone dishes - no sides.

Il Contorno (side dish):

a hot vegetable plate served as a separate dish.

Insalata:

a crisp salad is served last to clean the palate, or 'wash the mouth'.

Formaggi e Frutta:

local cheeses make another appearance alongside fresh fruit to help digestion and to freshen the breath.

Dolce:

dessert!

Caffe: after meals, an espresso is offered.
Digestivo: a shot of local grappa or limoncello. If liquor is generally not your thing, opt for the easy-drinking limoncello.
The Best Italian Dishes and Where to Eat Them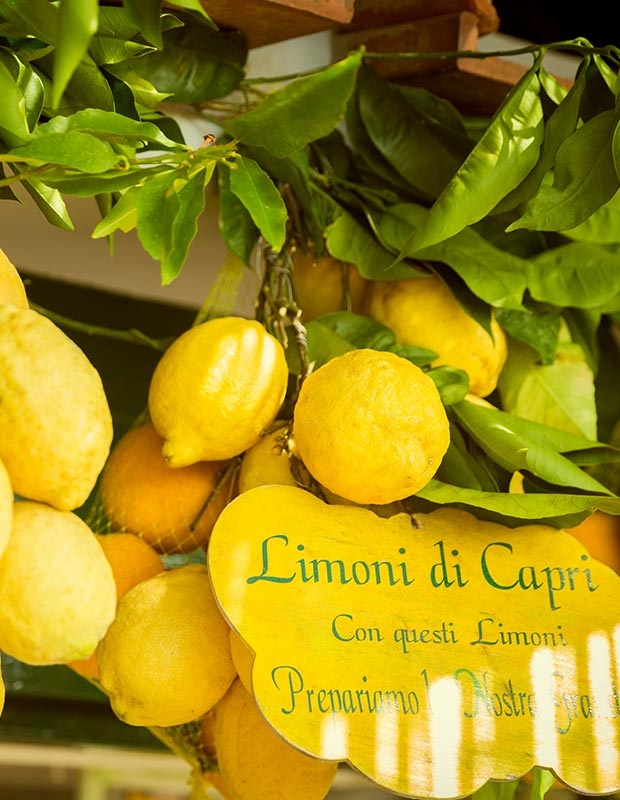 In Italy, enjoying regional and seasonal specialties is what it's all about, keeping meals as fresh and true as possible. That's why it's important to know where to go to get the best of what you're after. If the way to someone's heart is through their stomach, prepare to fall head over heels in love with Italy.
1. When in Rome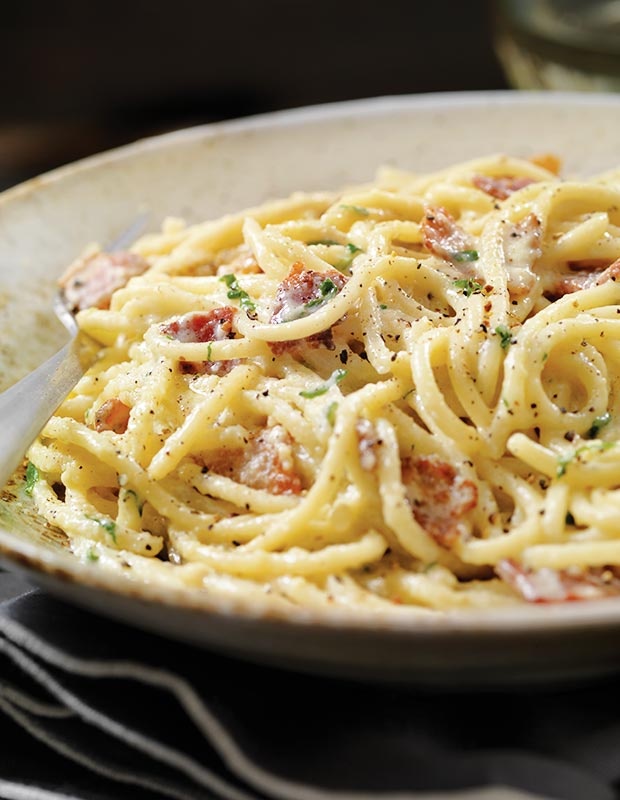 Rome is the first stop on many itineraries, and the Eternal City offers a great introduction to the delicacies you'll find as you travel around. There's a lot to digest here but don't leave town without trying these Roman classics.
Spaghetti Carbonara
This essential Roman pasta dish is the essence of comfort food. Some say it originated in the capital around 1950 when the combination of bacon and eggs was popularized by American soldiers stationed in Rome but it's hard to believe that Italians wouldn't have come up with it on their own much earlier.
As with many classic dishes, simplicity is everything. This combination of raw eggs stirred into a hot mixture of pasta (spaghetti is most common), fried pancetta (or guanciale), Pecorino Romano cheese and freshly ground pepper is a match made in heaven.
Porchetta
Considered a celebratory dish outside of Rome, porchetta has been listed as a traditional dish holding cultural relevance by Italy's Ministry. Slow-roasted, boneless pork is stuffed with liver, garlic, fennel and rosemary, served piled on a plate or as sandwich meat.
2. When in Milan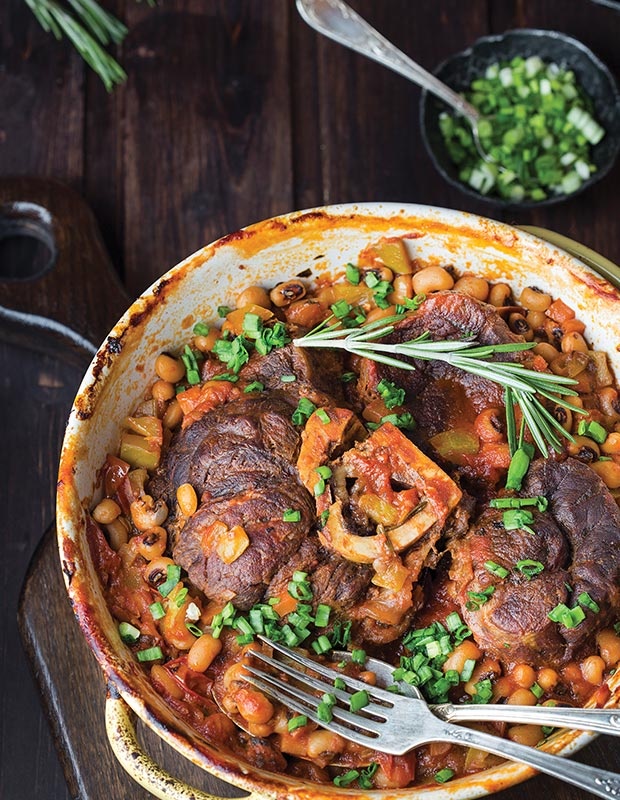 If Milan is your second stop after Rome, you'll already notice a difference in cooking styles. Rice instead of pasta is typical of the Lombardy region, including in its capital, Milan. Sauces are rarely tomato-based here using cream instead.
Osso Buco
Cross-cut veal shanks are braised with vegetables, broth and white wine often served with the saffron-infused risotto alla Milanese or polenta. The marrow is the star here though, and it's perfectly fine to suck and slurp these bones.
Cotoletta Alla Milanese
The classic veal cutlet is Milan's signature dish dating back to the early 1100s. Thinly sliced cutlets are tenderized, covered in breadcrumbs and lightly fried in butter and are the closest thing to heaven on earth. Popular variations use chicken and even turkey as a substitute for veal. It's only in North America that we put them in sandwiches, so expect your cutlet to be alone on the plate.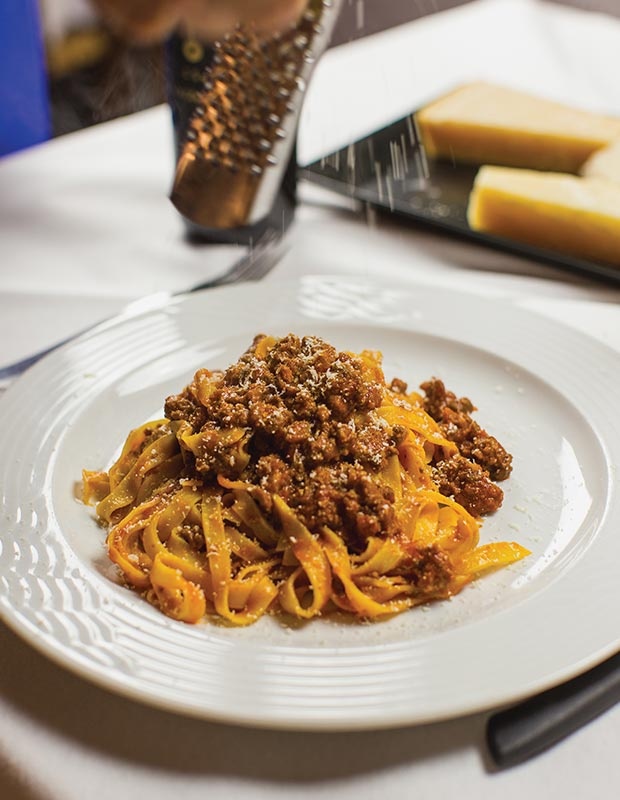 Bolognese sauce, called ragu in Bologna and the rest of Italy, is possibly the most famous sauce on the planet. If there's one Italian pasta dish found around the globe, it's Spaghetti Bolognese but you'll have a hard time finding this combination of pasta and meat sauce in any authentic restaurant in Bologna.
Tagliatelle al Ragu
In Bologna, the classic minced-meat ragu is only served with tagliatelle, flat ribbons of pasta that better hold the sauce. The sauce itself uses the holy trinity of meats: beef, pork and veal, and is sweetened with tomato and sofrito, finished with Parmigiano Reggiano cheese.
Lasagne
In Bologna, this cheese, meat and veggie layered pasta casserole absolutely melts in your mouth. While it is believed to have originated in Naples in the Middle Ages, it's become a staple in the kitchens and restaurants of Bologna.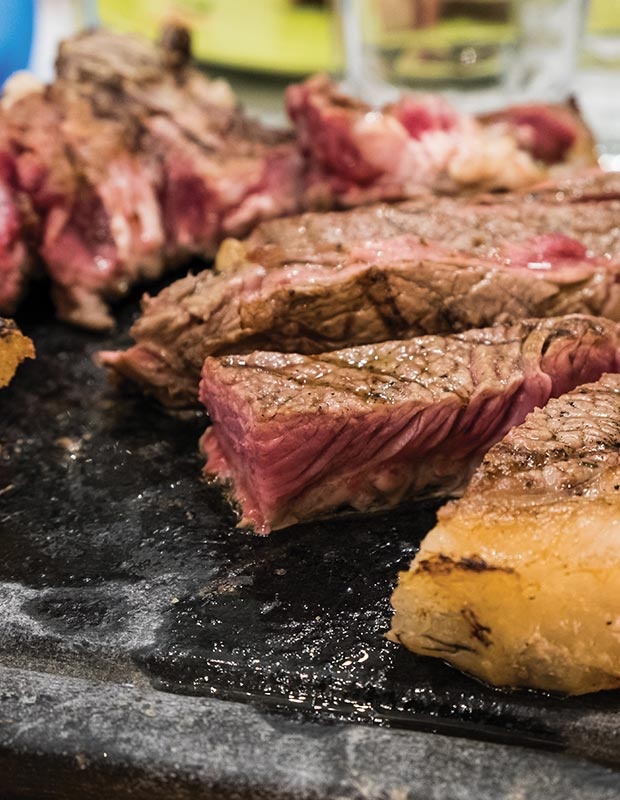 Tuscany and the Chianti Region is just outside of Florence, and its bounty of ingredients play an important role in distinguishing the region's cooking. Here, dishes take on a more rustic disposition. Ragus are made with wild boar and giant steaks are served bold and rare. Whatever is in season in Tuscany ends up on a plate in Florence, thank goodness.
Bistecca Alla Fiorentina
Nothing pairs better with a quality Chianti than freshly grilled beef. In Florence, a glass or two of red is all you need to chase down a one-kilo steak, served rare, of course. Bring friends or plan for a nap in advance.
5. When in Venice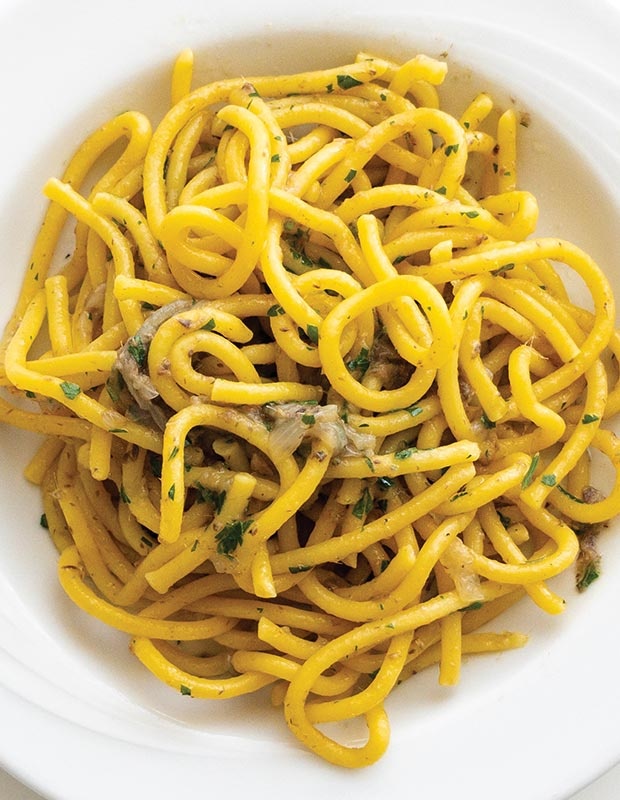 The lagoon Venice was built on is full of tasty critters that naturally star on the city's restaurant menus. But there's more to Venice than just great seafood. Polenta prepared several ways, is the most common Venitian dish, and the area has its very own type of pasta, too.
Bigoli con le Sardella
This signature Venitian dish features a whole-wheat pasta that originated here, flavoured with anchovies (or sardines) and onions, finished with fresh parsley and black pepper. The noodle is a thicker spaghetti called bigoli.
6. When in Naples and Amalfi Coast
Naples is old, even older than Rome. It's also a proud city, with pride you can taste. Most associate Naples with pizza, and rightfully so, but braciole al ragu (rolled beef in tomato sauce) and pasta e fagiole (pasta and beans) are show-stoppers, too, along with an array of treats from the sea the city and the famous coast fronts.
Linguine Alle Vongole
Linguine (or spaghetti) with clams is another simple seaside dish perfected here. Prepared in either a white (Bianco, just olive oil and garlic) or red sauce (Rosso, adding tomato and basil), sweet baby clams are simmered until they open and flavour the sauce. Topped with fresh chopped parsley, it's like a hug from the sea.
Pizza
This is where it all began and nowhere is it better. In Italy, you buy pizza by weight, whether by the slice or square, but if you've got the time, it's always best to sit down for an entire pie, especially in Naples. Go traditional with a simple Margherita and fold that slice in half. With perfectly charred bits and fresh mozzarella di bufala, it's light and chewy and everything you didn't know pizza could be. Sigh.
7. When in Sicily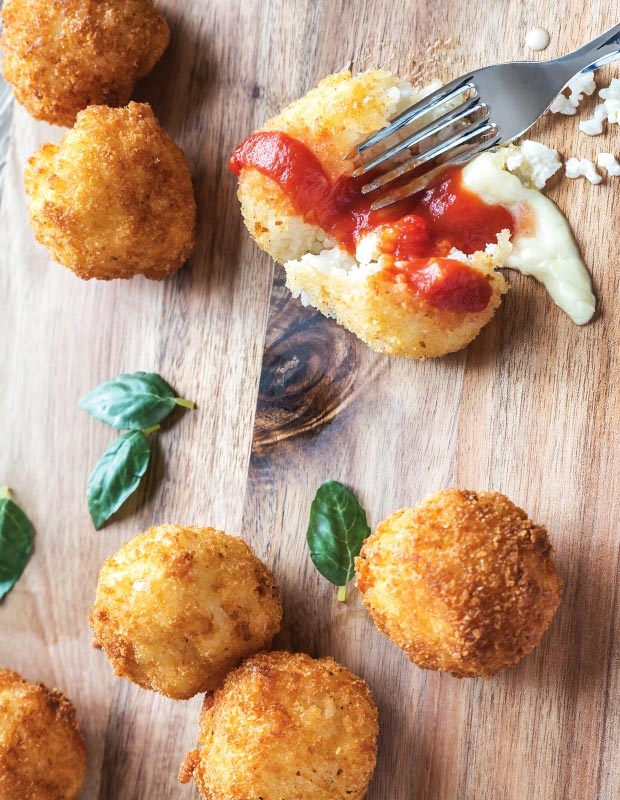 Due to its proximity to Africa in Italy's deep south, fiery Sicily enjoys an array of influences that have shaped its cuisine. Dishes are spicier here and seafood is king, but pasta still underpins most offerings, mixed into magnificent medleys of anchovies, sardines, pine nuts and raisins, like in the classic Sicilian dish, pasta con le sarde.
Arancini
Let's hear it for whoever came up with the ultimate leftover hack, rolling up last night's risotto into beautiful baseball-sized spheres, covering them in breadcrumbs and lightly frying them until golden brown. Arancini are hearty treats that can be enjoyed hot or cold and can be found all over Italy but nowhere do they taste better than they do in Sicily.
Gelato
Found throughout Italy, gelato is best enjoyed in Sicily, the country's hottest region. It's even eaten for breakfast here, spooned into a still-warm brioche bun and chased with an espresso. In Italy, ice cream is available in a creamy gelato (made with milk), as a sorbet (milk-free) and a granita, a dairy-free finely crushed icy treat.
Unfortunately, there are far more 'fugazi' gelato shops around than the real deal (proper, additive-free gelato is never a neon colour). Begin with original flavours like coffee, pistachio and limone, before branching out into more exotic blends of almond and black cherry or chilli chocolate. In Sicily, Gelateria O'Sciality in Taormina even scoops a gold gelato, made with 24-carat edible gold flakes!
If you are serious about good, honest cooking, Italy is ready for you. And now that you know where to find your favourite Italian dishes, a trip to Italy is in order. Call us or visit our Expert Travellers in-store to tailor-make your Italian food adventure today.