Canada 150: Celebrate Saskatchewan!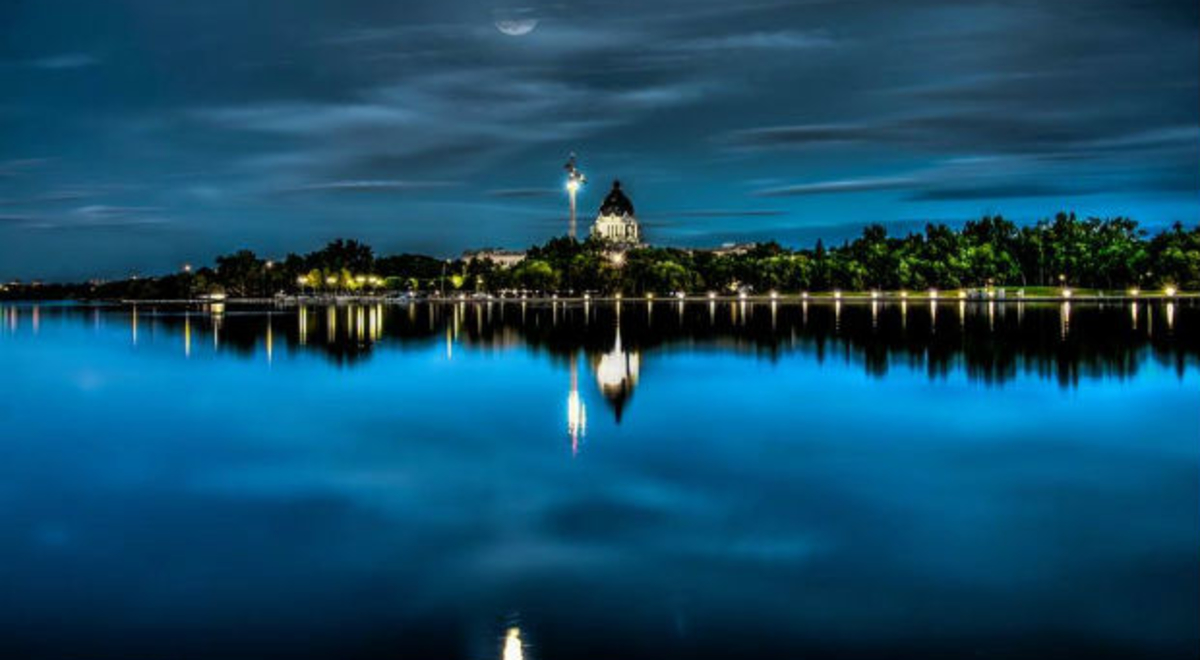 ---
---
Set your travel sights on the 10th province featured in our Canada 150 series: Saskatchewan. Often overshadowed, but not to be overlooked!
Saskatchewan Facts: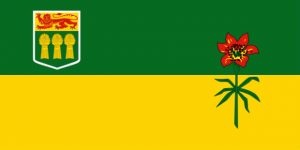 Capital City: Regina
Major Airport: YXE, Saskatoon John G. Diefenbaker International Airport
Provincial foods: Saskatoon berry, Northern pike, perch, venison.
Population: 1.13 million
Area: 651,900 km²
Famous Saskatchewanites: Tatiana Maslany, Steve Nash, Leslie Nielsen, Brent Butt, Tommy Douglas, Art Linkletter, Yann Martel, Farley Mowat and countless NHL players and coaches.
Al Capone's secret bootleg tunnels. Mineral salt spas that rival the Dead Sea's. Home of "bunny hugs" and the Greatest Canadian Ever. Intrigued yet? Read on!
Travel Saskatchewan
Welcome to the Canadian prairies. Where abundant nature meets urban experiences. Perfect for both family-friendly getaways or romantic escapes. Home to First Nations cultures and farmlands that feed the world.
We get it. Saskatchewan doesn't have the public relations other provinces boast. The Rockies and natural splendour of BC and Alberta speak for themselves. Ontario stands out with two significant Canadian cities on its staff, Ottawa and Toronto. Quebec offers a wonderfully distinct culture all its own. Newfoundland, Nova Scotia and PEI are staffed by their beloved departments of Delicious Food, Friendly People and Stunning Coastlines.
Then there's Saskatchewan. When it comes to her PR, she tends to fall flat (pardon the pun.)
But! We are here to tell you the oh-so-many reasons you should fall in love with picture-perfect Saskatchewan. You'll be amazed by the countless Saskatchewan tourism opportunities, for every travel style.
Saskatchewan Geography is Fun
Saskatchewan's most well-known cities are Saskatoon, Moose Jaw and Regina, the province's capital. Each offers a host of unique activities (more on those shortly.) Speaking of host, you'll find Saskatchewanites to be remarkably hospitable. Its friendly folk help make us Canadians look good, and are an added delight to your trip.
Saskatoon, its largest city, is worth exploring. City-dwellers from Vancouver, Toronto or Montreal may sneer at Saskatchewanites calling Saskatoon the "big smoke," but don't be fooled. This gleaming city is filled with hidden gems. It has a sophisticated arts community, with events like an annual jazz festival and Sasktatoon Fringe Festival, with corporate sponsorship by PotashCorp. (Saskatchewan is one of the world's largest potash suppliers, among other minerals.) The Saskatchewan River winds through the city, perfect for scenic riverside strolls and photo opportunities. Families will love the Children's Discovery Museum and the children's zoo at the Saskatoon Forestry Farm Park & Zoo. Enjoy live rock and country music at the city's many watering holes. You'll also find boutique shops, and even a chance to buy a "bunny hug" for the colder months (translation: a hooded sweatshirt.)
To the north is lush Boreal Forest, with a variety of wondrous ecosystems from coniferous forest, fresh and salt lakes and even sandy beaches. If you're into hiking, the Boreal Trail, located in Meadow Lake Provincial Park, is a must. The province's newest and longest hiking trail provides a breathtaking snapshot of Boreal bounty.
A Taste of the Prairies
Saskatchewan's Boreal Forest is home to wildlife like elk and deer, which (sadly or satisfyingly) may end up gracing your dinner plate. Venison, bison, chockcherry jam, wild mushrooms including chanterelle, matsutake and bolete are also local delicacies.
The province has over 10,000 lakes  teeming with Northern Pike, perch and fishing opportunities galore. Presumably many of the smaller lakes freeze in winter, considering the proportionately large number of NHL ice hockey players from Saskatchewan!
Its defining geographic trait is of course, sprawling prairies. Called Canada's breadbasket, Saskatchewan is a global supplier of agricultural crops like wheat.
Next time you enjoy pasta, there's a good chance it came from Saskatchewan. As one of the world's major producers of the best durum wheat, homegrown brands like Italpasta, Catelli, Unico and GrissPasta get their world-class ingredient here.
Finally, we can't talk about Saskatchewan foods without mentioning the Saskatoon berry. This local yield bursting with juicy goodness, is delicious in everything from traditional pies to trendy handcrafted cocktails. The Saskatoon berry also packs a nutritional punch of antioxidants, so you can be a healthy, sweet-toothed tippler!
Those provincial PR heavyweights we spoke of earlier may attract foodies with high-end restaurants in their big cities, boasting local culinary scenes. In Saskatchewan, farm to table isn't a buzzword, it's a way of life.
Surprise-filled Saskatchewan Tourism
Here are just a few of the many surprising Saskatchewan attractions waiting for you.
1. RCMP Headquarters
Regina, Saskatchewan is where our Royal Canadian Mounted Police are headquartered. If you're surprised that such distinguished digs aren't in Ottawa, or perhaps the Rockies, where "Mounties" are popularly depicted, wait till you hear (read!) this: Regina was in the running to be the capital of Canada. It still maintains a stronghold on important Canadian institutions, like the RCMP. While you may have some security clearance issues trying to get inside the RCMP HQ, you can visit the RCMP Heritage Centre to learn about our iconic national police force.
2. Mineral Salt Baths and Spas
Those salt spas we mentioned earlier? In Moosejaw, you'll find a small, highly-salinated lakes. Their unique geoegraphic location and the lake is fed by minerals. You don't have to go Israel's famous Dead Sea to enjoy the floatation and stimulation these salts provide, it's right in our backyard! (Incidentally, Israel is the second largest buyer of that Canadian pasta made from that sweet, sweet Saskatchewan durum wheat.)
3. Badlands
Those fantastically-formed Badlands aren't just in Alberta (sorry Saskatchewan; you've been overshadowed again!) Visit the province's Badlands in Avonlea and admire this otherworldly terrain, where dinosaurs once roamed and millennia of rocky strata create its eye-catching vistas. Whether you're a hiker, photographer, geologist or paleontologist (or none of the above!) you'll be amazed.
4. Wascana Park
Once again, Saskatchewan has a huge claim to fame, but it's a relatively unknown one. Most Canadians know sprawling Stanley Park, but Wascana Park is much larger. In fact, it's bigger than Stanley and Central Parks combined! That's right, demure Saskatchewan boasts a larger public park than one of New York City's biggest attractions. Located in Regina, the park is home to Wascana Lake, as well as outdoor opportunities galore, from birding to barbecuing, with BBQs available on its grounds.
5. Tunnels of Moose Jaw
You wouldn't expect one of America's most notorious gangsters made tracks in Moose Jaw. This year-round tourist attraction takes you and the family back in time to the Prohibition era. This underground tunnel network was how Al Capone moved bootleg booze between Canada and Chicago. Don't miss this intoxicatingly entertaining Saskatchewan attraction!
6. Northern Lights
Yet another attraction that you may associate with other parts of Canada. Not so! Saskatchewan's Aurora Borealis shows are nothing short of spectacular. The best time to see the Northern Lights in Saskatchewan (besides night time of course, haha) changes, it can be from 9 to 11 when the sun goes down in summer. Winter tends to be later at night, too. They are a year-round spectacle.  You don't have to venture into northern wilderness to  witness these incredible celestial lights-- often a Saskatoon rooftop patio will do nicely. Discover why Saskatchewan is called the Land of the Living Skies. Speaking of skies...
7. Saskatchewan Sunrises & Sunsets
Its geography and climate create the spectacular Saskatchewan skies. Dramatic, colourful and unlike any other, from the Aurora Borealis to golden sunrises and rose-hued sunsets, The Land of the Living Skies is a backdrop unlike any other. It sounds counter-intuitive, but the flat nature of the prairies would challenge the Flat Earth Society's claims-- one feels surrounded by 360-degree sky. It's understandably why Saskatchewan First Nations people attributed these living skies to their living gods and legends.
When you travel to Saskatchewan, things really start to look up-- and so should you!
8. Royal Saskatchewan Museum
Learn about Canadian history as well as Saskatchewan's impressive timeline. Here you'll discover more about our "greatest Canadian," Tommy Douglas. Originally born in Falkirk, Scotland, Tommy Douglas immigrated to Canada and Saskatchewan his chosen home. He was leader of the CCF party and his illustrious reign as Premier of Saskatchewan lasted from 1944-1961. His was the first social democracy government in North America. Douglas was also the founder of universal health care. It was these contributions and more that merited his Order of Canada awar. Later, in 2004, he was posthumously voted as The Greatest Canadian, by the CBC TV show of the same name. Canadian viewers chose Tommy Douglas as the winner of the title, from a selection of great Canadians.
A Last Word
This understated province is a key agricultural and mining player on the global stage. But take a closer look and you'll find all its hidden gems are worth exploring. Saskatchewan, you may be understated but all that you offer speaks volumes!
Ready to take a closer look at Saskatchewan? Get ready to book! Our travel experts are standing by. Celebrate Canada's 150th by seeing as much of our great country as you can. Visit us in-store, contact us online or at 1 877 967 5302.