Here's Everything You've Ever Wanted to Know About Aircraft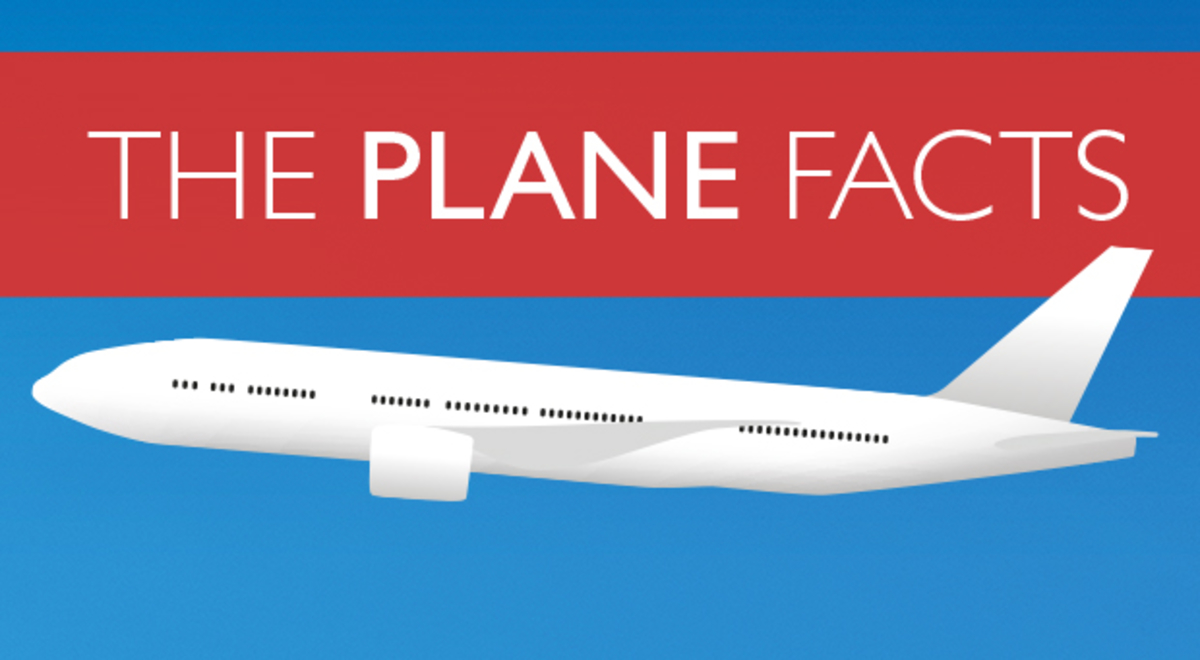 Editor's Note: This blog has been updated to reflect the most current information, October 2019. 
We can all agree that flying is a lot more than simply getting from A to B. There are options; a choice in airlines and the different planes they operate. As our travels typically start with a flight, why not opt for the most pleasant offering? As Expert Travellers, we pride ourselves on not just finding the best fare but also on finding the best equipment.
Looking for more legroom, a quieter flight or the newest Business Class cabin? We got you.
We know that not all planes are created equal and just how much of a difference a plane's make, model and configuration can affect the enjoyment of one's flight, and sometimes, their entire trip. We also know that not everyone cares about planes until they are on one; until they are seated in the very last row of an old A319, unable to recline their seat; until their legal-size carry-on bag is too large for the overhead bin of a cozy Embraer; until they've waited almost an hour to deplane a fully-loaded A380.
Knowing even a little bit about the world of aviation helps. Below is a quick guide to the basics of airplane makers and the planes they produce. While it won't teach you everything, it may make you opt for the better choice when given the option to fly on an A340 or a B787. So, without further adieu, let's geek out on some airplane facts!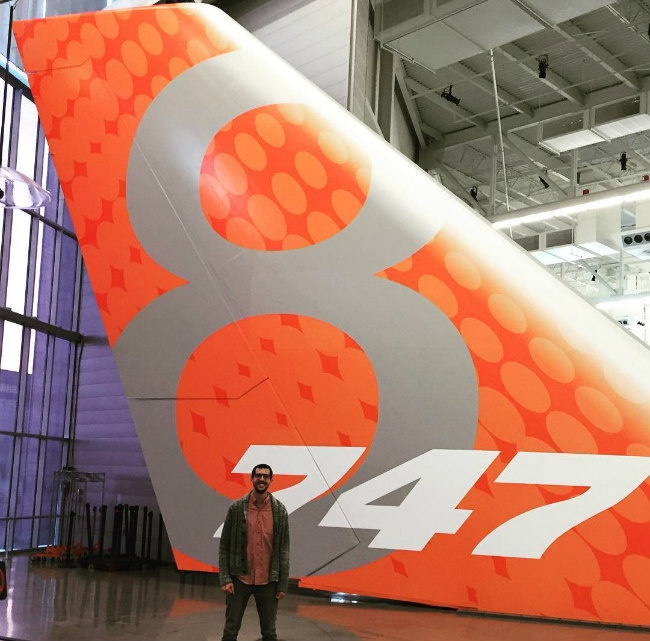 First, let's get to know the major manufacturers:
Boeing
With more than 10,000 Boeing-built commercial jetliners currently in service, this U.S. designer and manufacturer represents almost half of the world's entire fleet.
Airbus
As Boeing's greatest rival, European plane-maker Airbus has been responsible for the world's fastest-selling aircraft (A320) as well as the world's largest passenger airliner, the monstrous double-decker, A380.
Bombardier
They don't just make Toronto's streetcars! Striving to become the world's third-largest aircraft manufacturer, Canada's Bombardier and their new, fuel-efficient CSeries planes (now the A220, bought by Airbus) could become the industry norm for short/medium-haul routes.
Embraer
Competing with Canada's Bombardier, Brazil's Embraer manufactures turbo-propelled and short-haul jet aircraft for various airlines worldwide.
Note: There are other aircraft manufacturers. McDonnell Douglas, Lockheed Martin and Fokker, amongst others, all once had a greater presence in the industry but the four aforementioned makers now have the largest market share.
While airlines buy the basic manufacturing of aircraft types, planes may be configured differently, based on specific requirements an airline may have, much like the optional extras offered when buying a new car. A plane's configuration refers to the number and layout of cabin classes, the number of rows and seats within each class, the placement of lavatories, etc.

Short-haul
(under 3 hours flying time)
Dash 8
Made by Bombardier and de Havilland Canada, the latest versions of the turbo-prop feature a single (Economy Class) cabin, Cabin Noise Suppression and an overall quieter experience, inside and out, making them perfect for inner-city airports and many regional routes.
Operated by Air Canada Express/jazz, Horizon Air, American Airlines (Eagle) and others.
Embraer 175
Offers a small 1-2 configured Business/First Class cabin and two abreast seating in Economy Class. Most North American operated E75s offer personal touch-screen TVs at every seat. Typical carry-on size bags are stowed in the plane's belly as overhead bins are smaller.
Operated by Air Canada Express, American Airlines (Eagle), Alaska Airlines, Delta Airlines and others.
Airbus A220 (formerly Bombardier Q400)
The 'Q' stands for 'quiet' and the latest version of this turbo-prop is the quietest in the industry, with Cabin Noise and Vibration Suppression, the lowest fuel burn per seat and the lowest engine emission in its class.
Operated by Porter Airlines, WestJet Encore, Air Canada Express/jazz and others.
Medium Haul
(3 to 6 hours flying time)
Embraer 190
A 'stretch' version of the E175, the E-jet family of planes features a narrow-body (2-2 seating) fuselage, a 'double-bubble' design for more stand-up headroom and smart jet engines that produce less noise. Most airlines offer both, a Business/First Class and Economy Class cabins.
Operated by Air Canada, American Airlines, JetBlue, KLM Cityhopper and others.
Airbus A320
The twin-jet A320 family (A319, A320 & A321) pioneered the use of digital fly-by-wire control systems and along with the more efficient A320neo (new engine option), has become the world's fastest-selling jetliner.
Operated by over 250 airlines, there are currently almost 7,000 A320s (all family variants) in use.
Boeing B737
Marked by the characteristic winglets that improve fuel efficiency and lower emissions, the Boeing family of 737s has become the world's most popular jetliner, carrying over 12 billion passengers since its inception.
As Boeing's only narrow-body offering, the single-aisle makes boarding/exiting take longer. The Next-Generation version of the B737 is designed with larger overhead bins, offering up to 50% more luggage space on board.
Operated by more than 500 airlines, it is estimated that (on average) a B737 takes off or lands every 5 seconds.
Long & Ultra-Long Haul
(6 to 12 hours & over 12 hours flying time)
Airbus A340
Still used on some trans-oceanic routes, the long-range, four-engine, wide-body jetliner replaced retired B747s, offering similar capabilities at a lower cost. It is one of the most reliable planes in the sky with an exemplary safety record.
Operated mainly by Lufthansa, Emirates, South African Airways, Virgin Atlantic and others.
Airbus A350 XWB
Positioned to supersede the A340 and to rival Boeing's B777s & B787s, the A350 XWB (extra wide body) can accommodate between 280 and 366 passengers in a typical three-class configuration.
Operated by Qatar Airways, Singapore Airlines, Finnair, TAM and others.
Did You Know?
The A350 XWB's full-LED lighting systems can project over 16.7 million different colours, plus an infinite number of colour combinations!
Boeing B747
Everyone knows the Jumbo Jet! Probably the world's most recognizable aircraft due to its distinctive hump and half upper-deck, the B747 was the first wide-body aircraft ever produced. Since first flown commercially in 1970, the 747 held the passenger capacity record for 37 years.
Its most popular version, the B747-400, is able to seat 416 passengers in a three-class arrangement, 524 passengers in a two-class layout or 660 passengers in a single-class configuration. In total, more than 3.5 billion people, nearly half the world's population, have flown on a B747.
Did You Know?
One windshield or window frame of a B747-400's cockpit costs as much as a BMW and that the average B747 has around 150-175 miles of wiring inside it?
Boeing B777
The 'Triple Seven' is the world's largest twin-engine jet and Boeing's first fly-by-wire aircraft. It has the capacity to carry between 314 and 451 passengers, depending on variant and layout. The B777-200LR (Long Range) is currently the world's longest-range airliner, holding the record for the longest distance flown non-stop by a commercial aircraft.
The latest version will be the B777X, combining the efficiency of the B777 and the architecture and stylings of the B787 Dreamliner.
A B777 has over 2.6 million lines of computer code written into its flight systems software, compared to 400,000 on the B747-400.
Operated by Emirates, United Airlines, Qantas, British Airways, Cathay Pacific and others.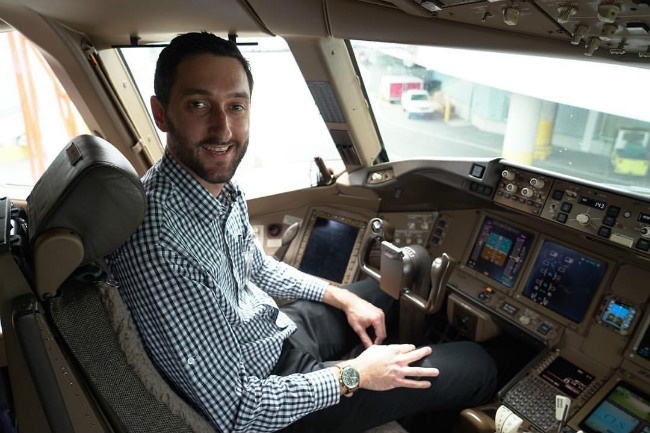 Boeing B787
Dubbed the 'Dreamliner', the B787 is a long-range, mid-size, wide-body, twin-engine jetliner, similar in its light-weight design to the B777, and is 20% more fuel-efficient than the B767. Cabin windows are the largest in the industry and feature five levels of visibility, using electrochromism-based smart glass instead of plastic window shades.
Cabins are fitted with LED lights for mood lighting. To combat jetlag, the air-conditioning system improves air quality and offers a less dry, more humid (15% versus the typical 4%) environment.
Operated by Air Canada, Japan Airlines, Qatar Airways, Air New Zealand, KLM and others.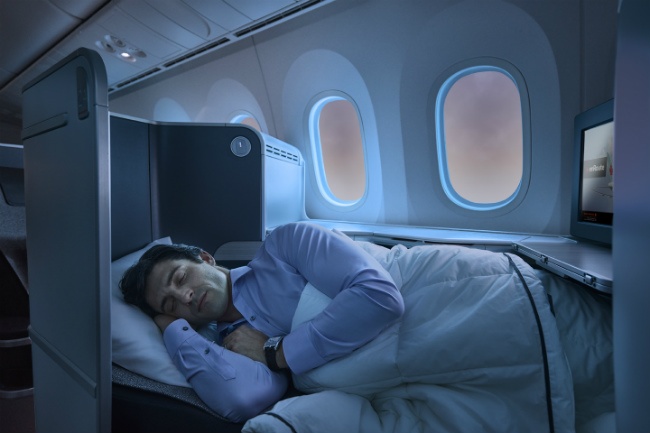 Did You Know?
The 787's windows are a staggering 65% larger than any other aircraft window and there are no window shades? Instead, there is an electronic dimming option for passengers.
Airbus A380
The 'SuperJumbo' is a full double-deck, wide-body, four-engine behemoth in the sky and the world's largest passenger jet. It is 40% larger than the B747 in terms of cabin space, accommodating 525 passengers in a three-class layout or up to a staggering 853 guests in an all-economy class configuration.
The Emirates A380 First Class cabin features a full-service stand-up bar, lounge area, showers and spa.
An A380 is comprised of 4 million individual components, produced by 1500 companies, in 30 different countries.
To start planning your next short or long-haul flight, contact one of our Expert Travellers today online, in-store, or by calling 1-877-967-5302.