Hang Gliding & Night Kayaking Adventures In San Francisco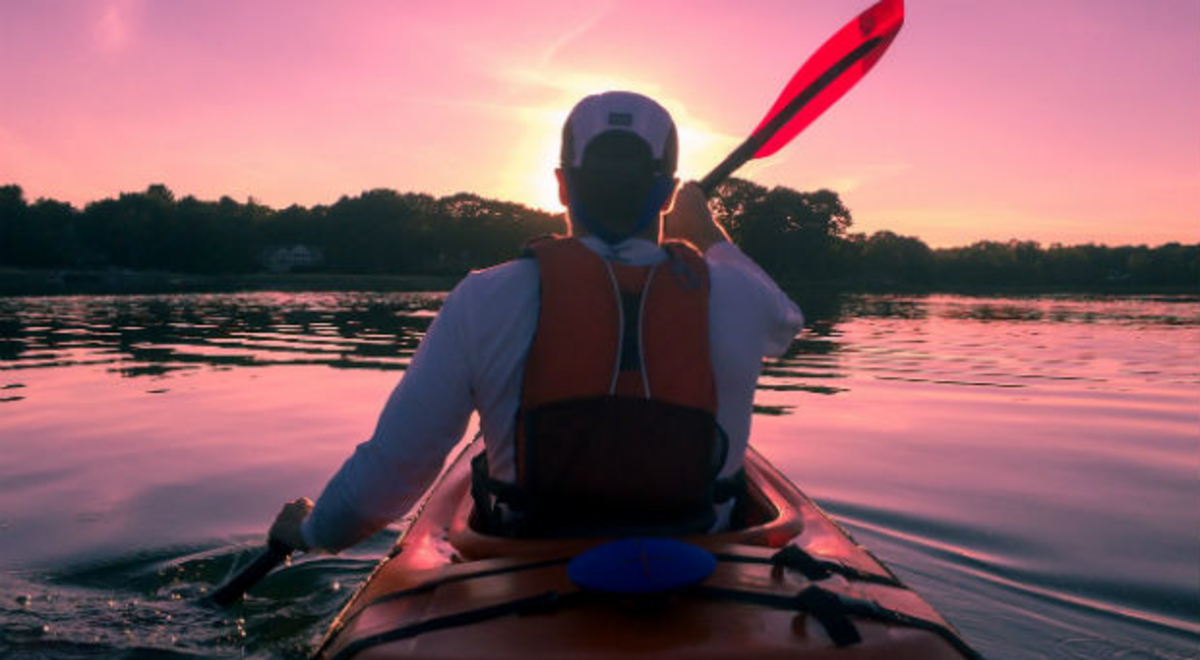 ---
---
It's easy to get caught up in the urban adventures a city as dynamic as San Francisco has to offer.
I've spent an entire morning watching the fog roll in over the Golden Gate Bridge, waiting to snap the perfect picture. I've spent more than an afternoon rummaging thrift shops at Haight & Ashbury, and I've spent whole days exploring its vibrant Chinatown on foot, eating my way through most of it. And that's not even taking into account Pier 39's harbour seals, the Museum of Modern Art or Alcatraz.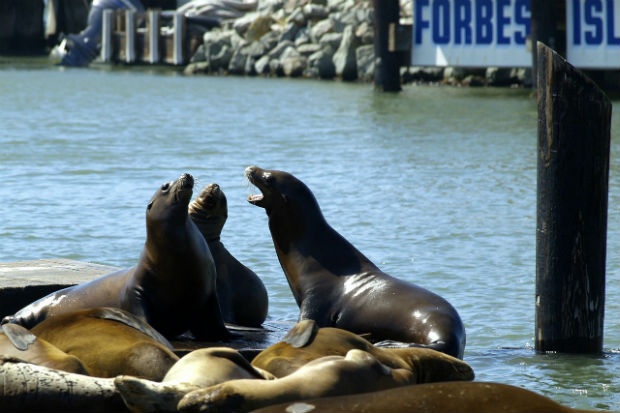 Pier 39 Sea Lions
Indeed, on your first visit to San Francisco, the above attractions will keep you more than busy and they are a must, but for returning visitors, exploring San Francisco's more adventurous outdoor side will leave you with an even deeper love for the city, if that's even possible.
To fully enjoy San Fran's surrounding nature, it's best to rent a car, but if that isn't feasible, booking one of the many outdoor tours San Francisco has to offer is your next best bet. Hop-On Hop-Off bus tours are a great way to familiarize yourself with the city's many cool neighbourhoods, from Nob Hill to North Beach.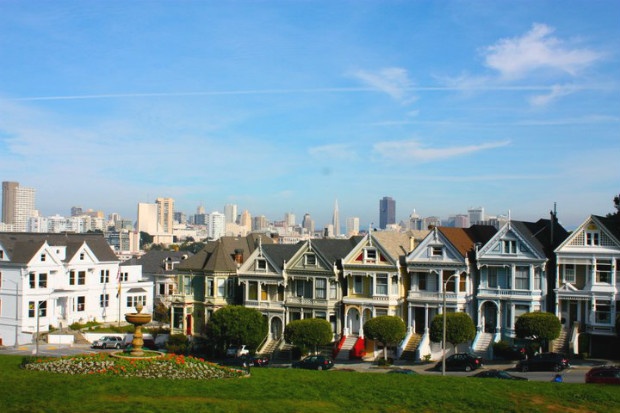 'Postcard Row' or 'Painted Ladies'
Picnic in Dolores Park or come later for the free movie nights. Gawk at the murals in The Mission, sacred geometric sand art on the beach or the entire city limits from the top of Coit Tower. Stroll the Wharf and try the chowder but leave some time for the city's less-done attractions, like hang gliding off its many peaks or sea kayaking its magical bioluminescent beaches.     
And if time allows, set out to explore more Northern California treasures, like Carmel and Monterey. Splurge on a visit to wine country in nearby Napa and Sonoma, and hike the stunning Muir Woods or famous Yosemite. It's San Francisco's overt outdoorsiness that takes it from a world-class city to a world-class city with a backyard, and it's well worth your time.
Hang Gliding Lessons in San Francisco
Who knew? Hang gliding has always seemed more like a European activity than something you'd find in North America. It's big in Rio too, but San Francisco? You betcha!
San Francisco Hang Gliding, Mission Soaring Center, Big Air Hang Gliding, East Bay Hang Gliding, and the list goes on and on. A simple Google search will turn up countless hang gliding schools throughout the Bay Area, some with almost 20 years of experience, all offering both multi-day courses as well as exhilarating single-day adventures.
Whether you take to the skies solo or on a tandem flight, the views are truly breathtaking. Tandem flights ($300) can be taken without any experience, and can be instructional or recreational. Most focus on the scenic San Francisco/San Mateo coastline, where the rugged shore meets the wild Pacific, and all give you the option of leaving with a video of your flight as a memento.
For those looking to soar solo, lessons are, of course, mandatory. Single-day solo hang gliding lessons can cost as little as $150, but don't expect to launch alone on day one. Five solo lesson packages start at around $700USD, and if you're looking to get your pilot's license, you're looking at 15-20 lessons.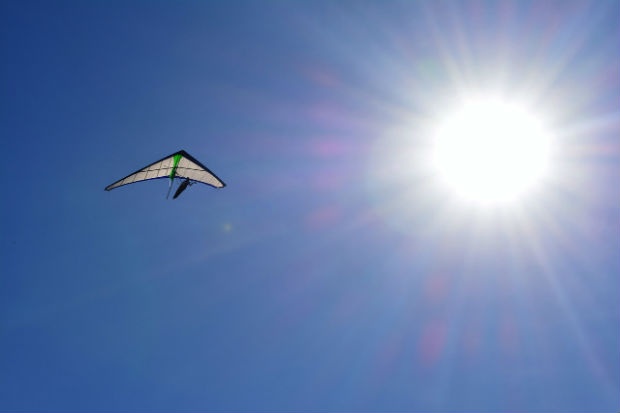 As ideal weather conditions for hang gliding are necessary, it's best to have enough time in your schedule to allow for delays or cancellations. San Francisco weather can be unpredictable at the best of times. Weekends are busier too, so if you've got the time, book your flight for sometime mid-week.    
Night Kayaking and Glowing Beaches
A lot more affordable, yet just as exciting, night kayaking the region's placid bays has been gaining popularity. In fact, companies offering moonlit paddles in and around San Francisco are just as prevalent online as hang gliding schools are.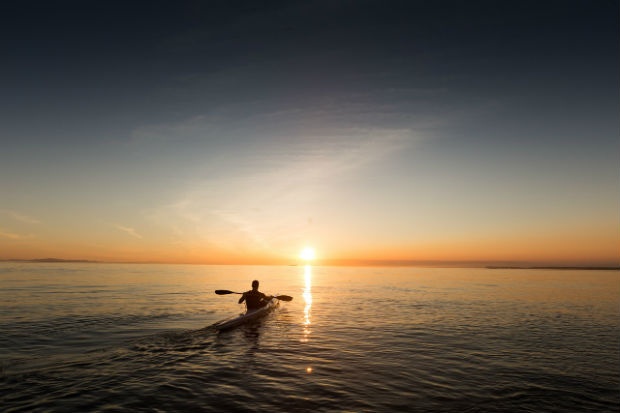 Most companies operate both public and private tours and can generally accommodate just about any group interested. Most Bay Area kayak outfits allow kids as young as 13 on their public tours, as long as they're accompanied by an adult. On private tours, children even younger are permitted.
Small-group tours generally set out just before dusk, in time to get to their prime location to watch the sun sink into the ocean - always a treat on the west coast. Blue Waters Kayaking offers 4-hour North Bay Bioluminescent Tours for less than $100USD, departing Tomales Bay, just north of Point Reyes. Half Moon Bay Kayak Co. paddle the protected Pillar Point Harbor among sea lions, otters and sea birds, offer both sunset and night paddles, as well as delicious kayak crabbing tours.
But lately, it's the bioluminescent tours that have struck the biggest chord with kayakers.
Bioluminescent Beaches
Once the sun sets, and if the conditions are just so, glowing beaches take centre stage in a dazzling light show known as bioluminescence.
This natural phenomenon is actually the production and emission of light by a living organism. Blooming dinoflagellates (plankton) emit quick flashes of light when disturbed, mostly by schooling predatory fish, or by the seals chasing the fish, creating unreal blue-white phosphorescent trails in the surrounding water.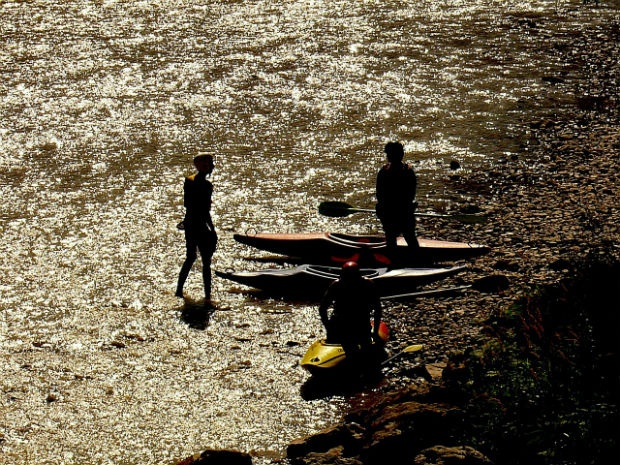 A kayaker's paddle can also instigate the plankton to glow. This, perhaps best described as the Northern Lights of the sea, only occurs after the sun has set and only on a moonless night.
Although the spectacle can be witnessed in many parts of Southeast Asia too, including Thailand and the Philippines, California's best bioluminescent beaches can be found north of San Francisco, in and around Point Reyes and Tomales Bay. The best time to catch bioluminescence in the Bay Area is during our fall months, with October being optimal, but Point Reyes Outdoor (PRO) operate safe bioluminescence tours year round.    
Kayaking California
Kayaking California is unlike any place you may have paddled before. The area's rich marine ecosystem of kelp forests and seal colonies, whales and porpoises, provide a unique kayaking experience for even the most accomplished paddler, and a glimpse of any of the aforementioned sea creatures isn't unheard of.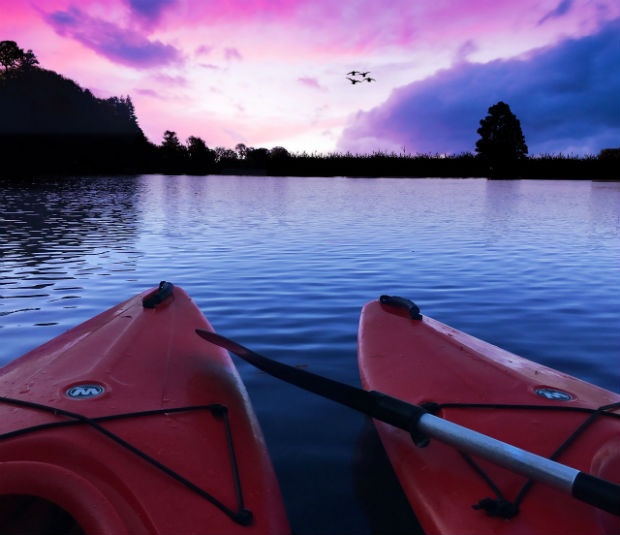 California kayaking excursions can take place in tranquil bays, in the open Pacific Ocean or in the brackish waters of quiet estuaries and rivers. In the summers, when bioluminescence is harder to detect, try a day trip to the Russian River in Sonoma County.
Here, wildlife viewing turns from whales and sea lions to river otters, nesting bald eagles, deer, turtles and majestic wading blue herons. To stretch your legs, a gentle hike through the area's towering redwoods is highly recommended.   
Angel Island
Another popular kayak trip in San Francisco Bay is the Angel Island open-water crossing from Sausalito, across the Raccoon Strait.
The safe, escorted journey typically ends with a relaxed shore lunch on the island, but overnight camping trips are also possible. The trip over presents paddlers with amazing views of Alcatraz, the Golden Gate Bridge and the San Francisco skyline.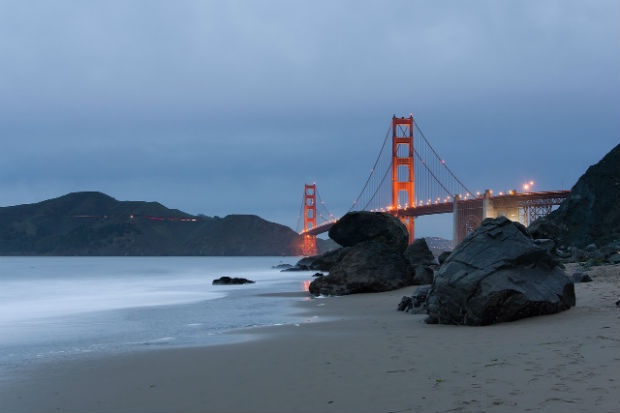 To camp on the island for up to a week, check out the Angel Island State Park Kayak Group Campground. Camping is permitted year-round, allowing up to 20 campers at a time. All sites have fresh water and pit toilets but wood fires, pets and swimming are not allowed.
Due to the sometimes tricky currents in the strait, this particular kayaking excursion is better suited for intermediate and advanced paddlers.     
Point Reyes
Point Reyes National Seashore has been described as one of the last remaining unspoiled shorelines on the west coast, evident in its wealth of wildlife. Seals and sea lions, leopard sharks and bat rays, jellyfish and pelicans all make their home here, making for an action-packed paddle around.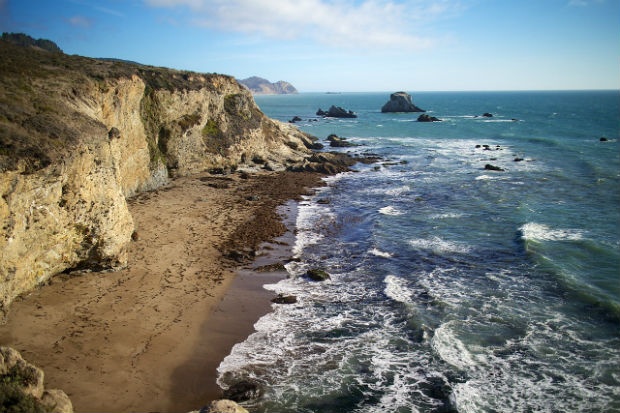 Tomales Bay
Besides sea kayaking and stand-up paddle boarding (SUP), Point Reyes Outdoors offers guests bioluminescent camping on the beautiful shores of Tomales Bay. The group's custom programs encourage family trips, team building exercises, environmental education or just good old fashion camping.
Epic twenty-eight hour camping trips with Point Reyes Outdoors cost less than $200USD per person (minimum 6 campers), not including food or camping gear.    
Yosemite Tour from San Francisco
For nature lovers, a visit to Yosemite, one of California's great National Parks, should be an easy sell. First protected in 1864, its vast beauty humbles visitors with dramatic waterfalls, ancient sequoias, and an unspoiled wilderness hidden deep within its lush valleys.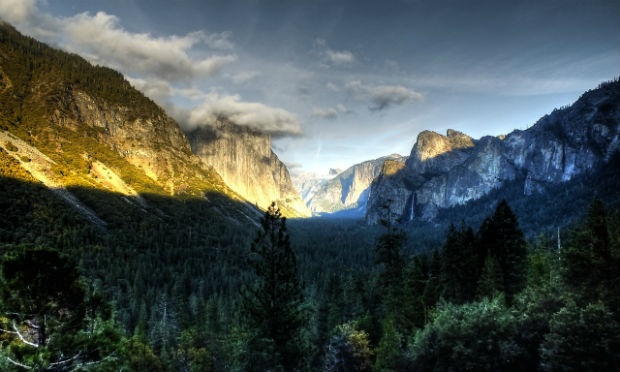 Yosemite National Park
Along with Big Sur, Yosemite is the quintessential California hiking trip. If you're looking to camp in the park, it is worth noting that campgrounds that require a reservation are often full from May through September, so do make a reservation well in advance. Campgrounds are available in Yosemite Valley, as well as to the north and south of it.   
For those without a vehicle, an escorted Yosemite tour from San Francisco isn't hard to find. Organized bus tours leaving from San Fran offer single-day, as well as 2 and 3-night packages, including pick-up and drop off. For those just needing a lift, Starline Tours can get you to Yosemite for less than $100.
Best Bay Area Hikes
In and around San Francisco, a breath of fresh air is never far away.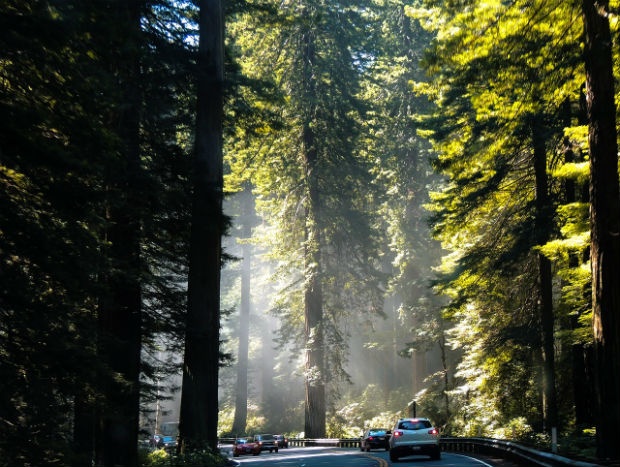 The steep hills and peaks and valleys of the Bay Area offer exhilarating hiking and exquisite views at seemingly every turn. Whether it's the sea cliffs of Land's End, soaring Mount Diablo or the Plank Walk Trail on Mount Tamalpais, hikes ranging from one to ten miles are the perfect way to spend a sunny Cali day.
Muir Woods
In the nearby Golden Gate National Recreational Area, just 12 miles north of San Fran, Muir Woods National Monument offers scenic walks for hikers of all levels. The forest holds some of the biggest trees in the world, including old-growth coastal redwoods the well-kept trails meander through.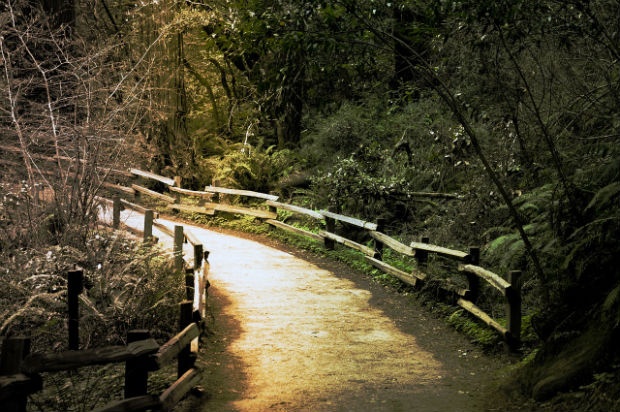 Muir Woods
For those with limited mobility, there is a half-hour loop, an hour loop and an hour and a half loop, all on paved or boardwalk-style trails. Fog regularly rolls in from the coast adding a shroud of mystery but cooling the forest (and its hikers!) in the process. Weekends can get quite busy here, so if you like your hikes uninterrupted, go early morning or midweek.
Remember that Muir Woods is a protected area, thus pets, bicycles, camping and smoking are not allowed in the park.      
Twin Peaks
For those after a great hike and the absolute best views of San Francisco and surrounding area, you just can't beat the city's gem of a lookout, Twin Peaks. The accessible hills are situated perfectly in the city's geographic centre, and at about 922-feet tall, they offer the second highest natural vantage point in the city, after Mt. Davidson.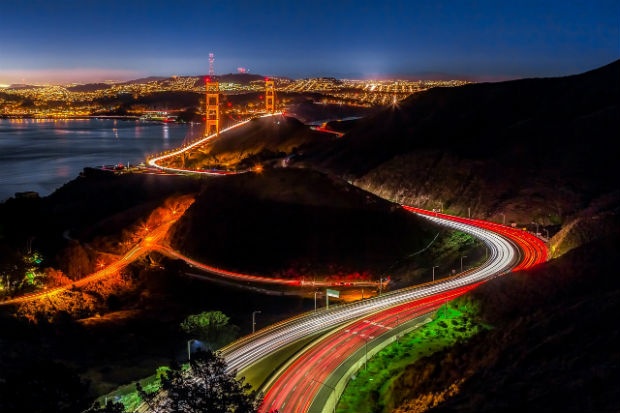 Twin Peaks after dark
Admission is free and the hills can be reached by car, public transit or by foot from the downtown area. For those driving, although the parking lot near the top offers a great view, climb to the summit for incredible 360-degree vistas.    
No matter what the day's weather forecast calls for, bring a jacket. It is almost always windy up top and the area's ever-changing weather patterns can easily turn a sunny day into a chilly one. While visiting on a clear day is ideal, foggy days often provide some of the most dramatic, Insta-worthy cityscapes.   
Download a map of San Francisco from the Bay City Guide or grab one from your hotel lobby. Despite its sometimes challenging hills, the city is a delight to stroll, hike, kayak, and hey, even hang glide. Get out there!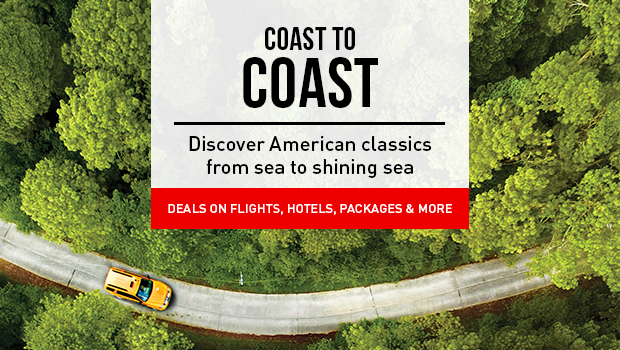 Sold on San Francisco's outdoorsy side? Book your flight, hotel, car rental or tours online, by phone, or by visiting your nearest Flight Centre store today!