How Many Legendary Ballparks Have You Been To?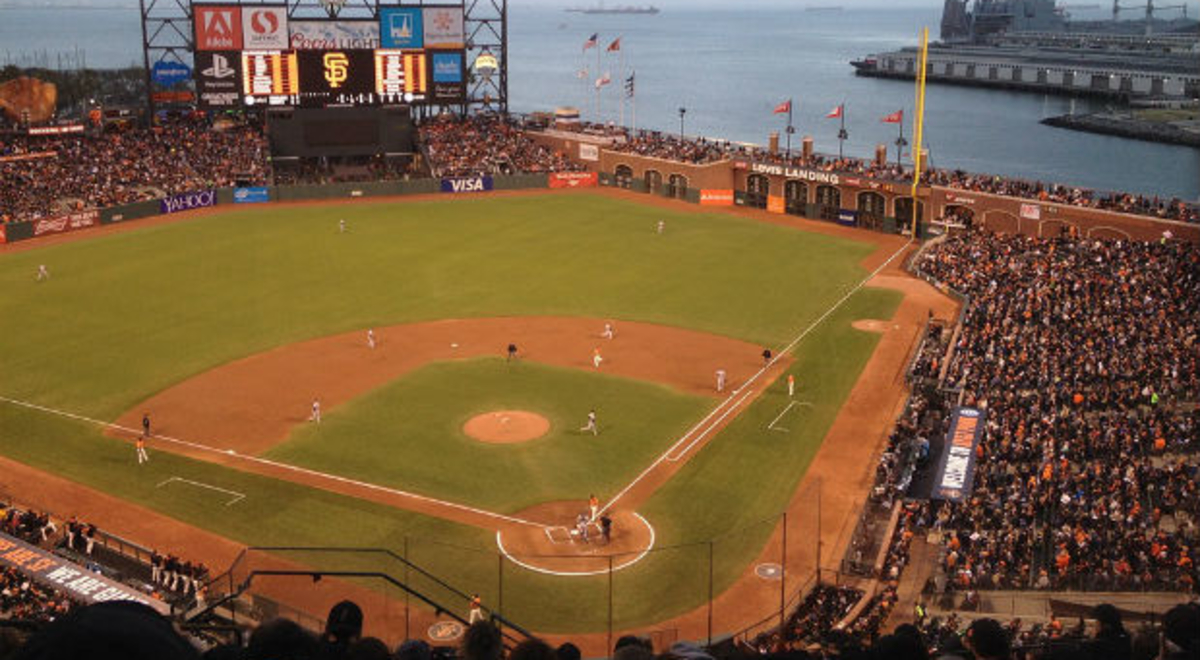 As the Major League Baseball season gets into full swing, the familiar feeling of hot summer nights under the floodlights of our home team's ballpark looms as large as Jose Bautista in the on-deck circle. No longer just America's favourite pastime, baseball has legions of new fans north of the border too, thanks to the recent playoff appearances of our Toronto Blue Jays.
As more and more fans become enamoured with Canada's team, interest in catching some of the club's road games has taken on a newfound fervour. More and more snowbirds have taken in spring training games in Dunedin, Florida, and the Vancouver Canadians, the minor league affiliate of the Toronto Blue Jays, have seen a rise in attendance too.
Longtime fans of the sport know America's great ballparks are more than just places to catch a game. They're iconic landmarks steeped in history and as American as apple pie. By every definition of the word, they're an experience, and each one is beautifully different from the next.
If you're a fan, planning a U.S. road trip this summer or just looking for a real slice of Americana, do yourself a favour and catch a game in one of these 10 legendary ballparks.
AT&T Park – San Francisco Giants
Like many fields, ballparks and stadiums, San Francisco's splashy AT&T Park has changed ownership a few times over its relatively young 17 year life, resulting in a few different names. It replaced the cold and windy Candlestick Park in 2000 and has gone by the name AT&T Park since 2006. As a tip of the cap to Giants great Willie Mays, some locals affectionately refer to the stadium as 'Mays Field'.
During the design of the $357 million, 42,000 seat bayside stadium, engineers managed to reduce the park's wind levels to almost half of those in the Giants' former home. Still, with its seafront setting, bouts of cold summer fog can dampen even July games and a jacket is always recommended. Behind the left field stands, an 80-foot Coca Cola bottle with playground slides lights up with every Giants home run, and beside that, the Giant 1927 Old-time Four Fingered Baseball Glove sits perched over the gap in left-centre field.
The Giants' Barry Bonds hit the first 'splash' homer into the ocean off right field in 2000, set the current single season record of 73 home runs in 2001, and broke Hank Aaron's long standing MLB record with his 756th home run here in 2007.
Wrigley Field – Chicago Cubs
Ah, 'The Friendly Confines of Wrigley Field' are rocking once again after the Chicago Cubs claimed their first World Series since 1908 last year. Opening in 1914 and currently the second oldest park in the majors, the Cubs have called it home since 1916. After a couple of name changes, chewing gum giant Wrigley took control of the Cubs in 1921, renaming the park Wrigley Field in 1927.
Famous for its iconic red marquee and ivy-covered brick wall in the outfield, the oldest park in the National League still features a hand-turned scoreboard but has added upper deck seating, additional outfield bleachers as well as a new Jumbotron and video scoreboard.
One of the more interesting facts about the stadium actually takes place outside of it. For decades, scores of fans were able to take in free games by camping out on the rooftops of surrounding buildings, until the building owners began to charge the spectators admission. Currently, owners of 15 of the rooftop locations have an agreement with the Cubs to pay the team a portion of the admission fees they charge. These rooftop seats are now a part of the park's seating area without being counted in the official seating capacity figure.
Those catching a game at Wrigley Field should keep an eye out for the club's most notorious fan, Bill Murray, often spotted during the team's championship run. And oh, don't miss other famous fans like Eddie Vedder singing 'Take Me Out to the Ballgame' during the 7-inning stretch.
PNC Park – Pittsburgh Pirates
Built in 2001 after just two years of construction, Pittsburgh's classic PNC Park is the fastest baseball stadium ever built. The highly praised design was inspired by legendary Wrigley Field and Fenway Park and features exceptional steel trusswork and a striking limestone base.
2015 saw PNC Park add a few notable extras to heighten the experience, namely the 2-level standing room left field terrace, 'The Porch' and 'The Corner', all lively bars accessible to anyone with a ticket. Like to eat? The park features an array of exciting eateries, covering ballpark classics, local specialties as well as more exotic offerings (a Primanti Brothers sandwich is an absolute must).
And finally, virtually unheard of in today's baseball stadiums, if you prefer to bring your own food to the game, at PNC Park you can!
Fenway Park – Boston Red Sox
It doesn't get more legendary than this! Home of the storied Boston Red Sox since 1912, iconic Fenway Park is the oldest ballpark in the majors, hosting the World Series 10 times. To mark its centennial, it was added to the National Register of Historic Places in 2012.
Over the years, the stadium saw less than 500 paid spectators (twice) but also holds the record for most consecutive sellouts with an astounding 794 regular season games, ending in 2013. Known for the ominous 'Green Monster' wall and the 1934 still-hand-operated scoreboard in left field, Fenway is the ultimate throwback. Along with Wrigley Field, the stadium still has seats with obstructed views, something to keep in mind when buying tickets.
If you come across a lone red seat in the right field bleachers, it isn't out of place. It signifies the longest home run ever hit at Fenway, officially measuring 502-feet, hit by batting legend Ted Williams in 1946.
Petco Park – San Diego Padres
Another 'new' stadium, San Diego's retro-fitted Petco Park opened in 2004, hosting its first Major League Baseball All-Star Game last year.
There have been a couple of other firsts here too, none more memorable than the magnitude 5.7 earthquake that rocked the area during a 2010 game against the Toronto Blue Jays. The strangest? Hosting MLB's first ever game that had to be halted due to a swarm of honey bees in left field in 2009.
From the very beginning, Petco Park was considered the ultimate pitcher's park and a tough place to homer, so much so, that in 2012, the Padres moved the outfield in by 10 to 20 feet. The stadium's concourse features an open concept, both to the playing field as well as the surrounding city and those sitting in the grandstand seats are treated to a magnificent view of San Diego Bay.
Unable to find a ticket? No problem. For $10 you can lay a blanket down at the 'Park at the Park', a gently sloping pasture above the outfield wall, and the best place to be for the after-party.
Safeco Field – Seattle Mariners
Featuring a retractable roof that's more like an umbrella, Seattle's baseball hub is open to the weather even when the roof is closed, due to its exposed sides and concourse. Replacing the Kingdome, Safeco Field opened its doors (and spiffy umbrella roof) to baseball in 1999.
Lacking heating and air conditioning, 'The House That Griffey Built' boasts an old-fashioned manually operated scoreboard, as well as the second largest scoreboard in the majors. Retro-modern, the park's design is complete with brick and natural grass. Like Petco Park, it was widely considered a pitcher's park until the 2013 season, when the Mariners remodeled and shrunk their field.
Hungry visitors are met with an array of goodies come game time, ranging from classic baseball staples to crepes, pad thai  and even health food options. There's even a playground for the kids and free Wi-Fi throughout.
If you show up while the team's on the road, jump on a walking tours of Safeco Field for $12.
Camden Yards – Baltimore Orioles
Opening in the spring of 1992, Oriole Park at Camden Yards is one of the most loved stadiums in all of baseball and one of the first to feature an asymmetrical retro design.
The massive B&O Warehouse behind the right field wall is still operational today and was surprisingly only hit once, by Ken Griffey Jr. during the Home Run Derby of the 1993 MLB All-Star Game. Eutaw Street, separating the stadium and the warehouse, is open to foot traffic only and is a popular spot pre and post-game with a plethora of bars and restaurants, including the famous outdoor BBQ stand. When games are sold out, cheap standing room tickets can be purchased to watch from Eutaw Street.
The Orioles' now retired legend, Cal Ripken Jr. beat the MLB Iron Man record here with his 2,130th consecutive game played. It was also here that MLB played its first ever game closed to the public, after Baltimore's civil unrest following the death of Freddie Gray in police custody in 2015.
Busch Stadium – St Louis Cardinals
St. Louis' third and current Busch Stadium occupies a portion of its predecessor's footprint, replacing (you guessed it) Busch Memorial Stadium in 2006. In its inaugural season, every Cardinal's regular and post-season home game was sold out as they went on to win their 10th World Series.
The attractive downtown park offers almost 3,000 standing room tickets with spectacular skyline views, highlighting the iconic Gateway Arch out over straight-away centre. Come hungry – toasted ravioli, pork steak sandwiches and even multi-course buffet meals are on the menu. Or, like at PNC Park, you can choose to bring your own.
Due to past bouts of severe weather causing injury, the stadium has been fitted with emergency shelter areas throughout the park.
Yankee Stadium – New York Yankees
Just one block from the original Yankee Stadium, the current $2.3 billion ballpark opened in 2009 as the most expensive baseball stadium ever built. Incorporating aspects of the original (and the refurbished) park's design, the new stadium was to resemble the original 1923 park from the outside and the renovated 1976 version inside, with some new, modern comforts too.
There's the trademark white frieze framing the roof and the seemingly endless parade of retired numbers to gawk at inside but hit any of the bars around the stadium before a game and you're surrounded by Yankee history. From old, framed autographed photos of Mickey Mantle to newspaper clippings of Joe DiMaggio and Marilyn Monroe, countless Babe Ruth posters and Derek Jeter jerseys, the pride is real here and you can't help but feel like there's nothing more New York than this.
The New York Yankees, or Bronx Bombers when hitting well, are the most successful baseball franchise ever, and whether you're a baseball fan or not, a visit here is an absolute no-brainer.
Rogers Centre – Toronto Blue Jays
Had to.
Ever since their first MLB game, played during a snowstorm at the outdoor Exhibition Stadium in 1977, the expansion Blue Jays needed a real home. The dream was realized in 1989 when the SkyDome opened, boasting the first fully retractable motorized roof and an attached hotel with rooms overlooking the field. 'The Dome' was renamed Rogers Centre in 2005 after the building's new ownership.
Besides hosting the Jays' consecutive World Series titles in 1992 & 93, the multi-purpose facility was home to the upstart Toronto Raptors of the NBA, The Argos of the CFL, countless big-ticket concerts and held the opening and closing ceremonies for the 2015 Pan Am Games.
It is due for some upgrades though, and plans are in place to replace the seats and to possibly install a natural grass playing field. We may still call it the SkyDome, and it may not have the warmth, character and charm of the above retro-works-of-art ballparks, but hey, it's ours and it's definitely seen its share of magic over the years. Bat flip, anyone?
Ready to get your baseball on? Find cheap tickets to your favourite baseball city and catch a Blue Jays road game. Looking to add a car & hotel? Connect with us online, call us at 1877 967 5302 or visit your closest Flight Centre store today.
Don't forget to sign up for our free Club Red newsletters for exclusive deals, contests, travel news and blogs!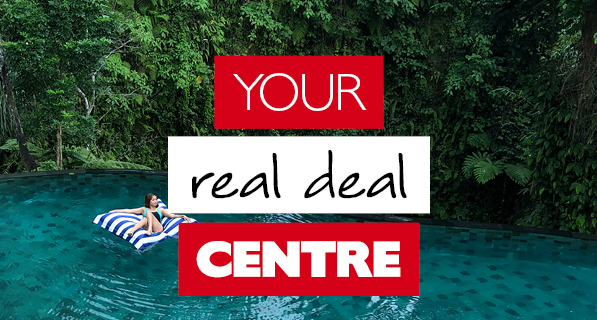 Be in to win a $500 travel gift card*
Sign up to our Club Red newsletter to get exclusive deals, travel inspiration and more!