Top 10 Places to Visit in the World: 2018 Edition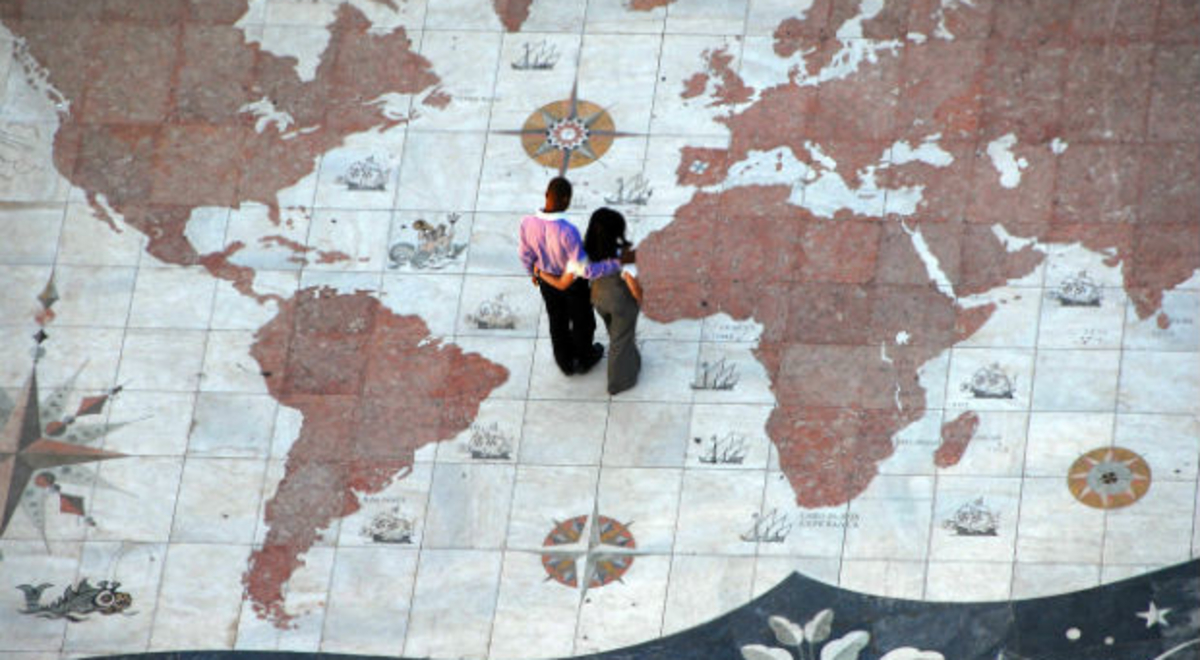 Some are emerging destinations, ready for the big time. Some are tried, tested and true travel hotspots everyone needs to see, and some just have something new to offer a return visitor. Regardless of their draw, all our picks represent the best places to travel in 2018.
Our top 10 places to visit are in no particular order.
Portugal
Time-worn yet modern, conservative without being stuffy and liberal enough for progress, Portugal is moving in all the right directions.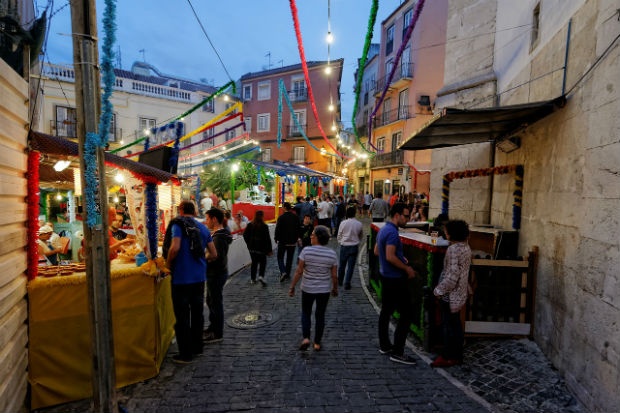 Looking for culture? A slew of new museums opened in the last couple of years, topped by Lisbon's ultra-modern Museum of Art, Architecture and Technology (MAAT). Haute cuisine? Sink your teeth into seven new Michelin star restaurants, all opened in 2017. Chase your bites down with an emerging micro-brew scene, and dance it all off at Boom Festival, one of Europe's most cherished music and art events.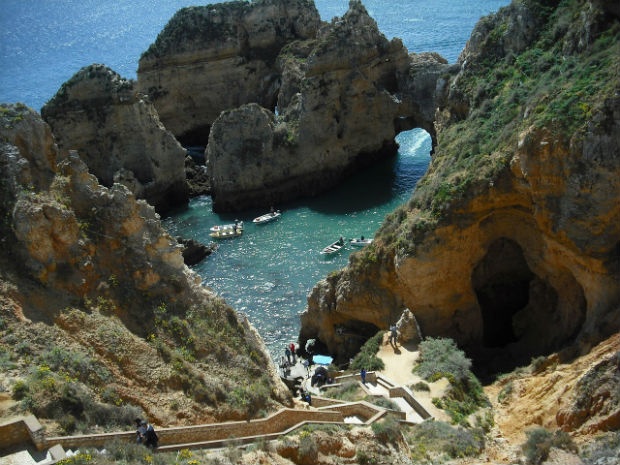 If you're more of a lounger, over 300 Portuguese beaches earned the coveted Blue Flag rating in 2016, spanning the sprawling coast. Going for the nature? Enjoy two new biosphere reserves; one, a cross-border reserve shared with Spain, the other in the stunning Azores.
Top to bottom, Portugal still offers exceptional value compared to its Western European neighbours, further adding to its already appealing appeal.
Japan 
Japanese cities are crowded at the best of times. In 2019, the country will be hosting the Rugby World Cup, and in 2020, the Summer Olympics. In the lead-up and throughout the events themselves, demand for air travel, accommodations and tours will no doubt increase, raising prices and drawing even bigger crowds. If a trip to Japan has been on your radar, 2018 will undoubtedly be your best bet.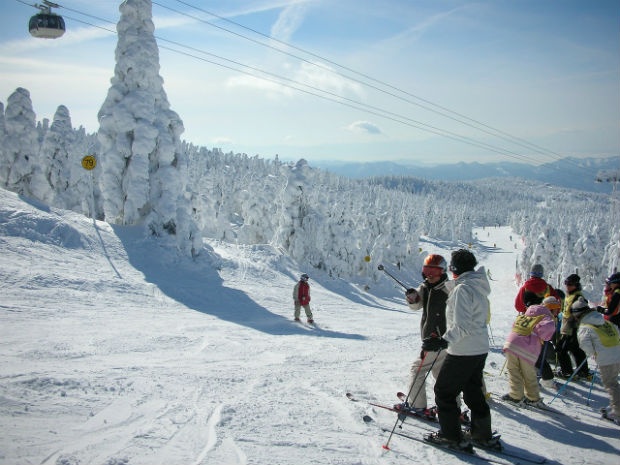 Springtime, with its Sakura (cherry blossom) picnics and festivals, may be the most popular time to go, but for any winter lovers out there, a strong case can be made for the months preceding it. Skiing Japan is as exotic as it sounds, and just as rewarding. For a relatively small country, there are literally hundreds of ski resorts.
Bullet Train to the north of Honshu for some of the world's best powder skiing and snowboarding, complete with onsen (hot springs) apres ski. The best resorts are on the northern island of Hokkaido however, with Niseko, Furano and Tomamu all offering fantastic winter fun for the entire family.  
North Carolina, USA
Providing a natural buffer from fierce Atlantic storms, the picturesque Outer Banks and its Barrier Islands are reason enough to visit North Carolina. Assuming you're into majestic herds of wild Spanish Mustangs, dreamy beachfront homes and tales of a thousand sunken ships, of course.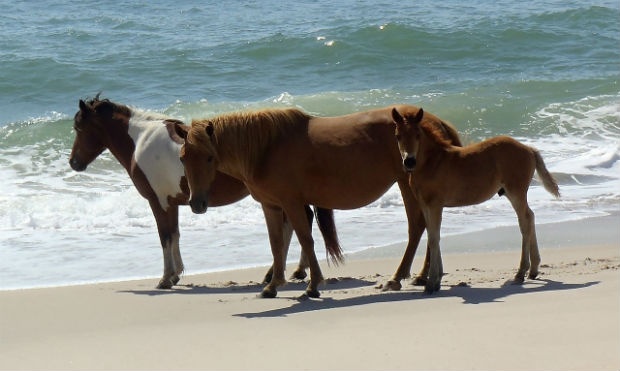 But if you're not, there's plenty to take in on the mainland too. Both Charlotte and state capital, Raleigh, are two of the fastest growing cities in the country, in part due to the more than 200 tech companies operating in Research Triangle Park. If you prefer the charms of a small town, it doesn't get more charming than Dellview, and its 13 total residents (as of 2010), considered to be the smallest of any town in America.
Challenging Portland for the largest number of breweries per capita, the city of Asheville will more than keep you well hydrated. Coastal towns throw oyster roasts, mountain farms host pig roasts, and there's never a shortage of great music throughout. The state that gave us John Coltrane, Nina Simone and Thelonious Monk now produces more American Idol finalists than any other state.
Oh, and if you're somehow able to make it into a Duke Blue Devils vs Carolina Tar Heels game, you'll be doing the most North Carolina thing possible.
Buenos Aires, Argentina
Football in Argentina blurs boundaries, even dictating the country's politics. Although the FIFA World Cup will be hosted by Russia next year (June/July), you can bet your bottom peso that matches featuring Argentina (and not) will be blaring live from every TV set in the country, watched with frenzied fervor in patriotic unison everywhere.
What Argentina is hosting in 2018 are the Summer Youth Olympics, held in and around Buenos Aires during the first two weeks of October. Two-hundred countries will be represented by almost 4,000 athletes in more than 30 different sports.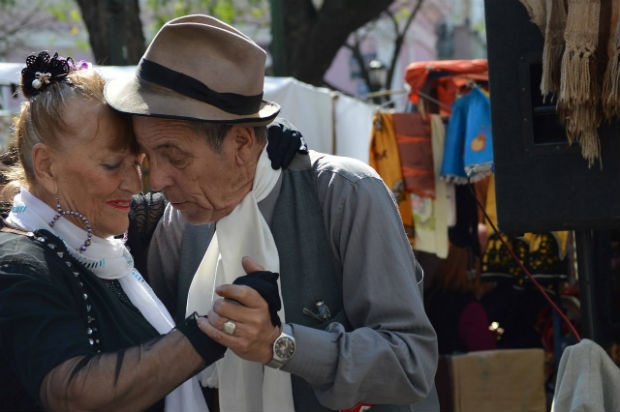 If athletics aren't your thing, check out the International Tango Festival, taking place in the capital in August. November brings the Jazz Festival and an array of free events throughout the city, while Lollapalooza counters with Pearl Jam, LCD Soundsystem and Lana Del Rey, among many others.
If none of the above piques your interest, go to Argentina for the reason most do, the incredible and seemingly endless supply of beautiful meats and wines. Salud! 
Guatemala
Growing tired of the 'all-inclusive'? You're not alone. As more of us venture off resort to truly explore a country, culture-rich destinations like Guatemala are reaping the rewards.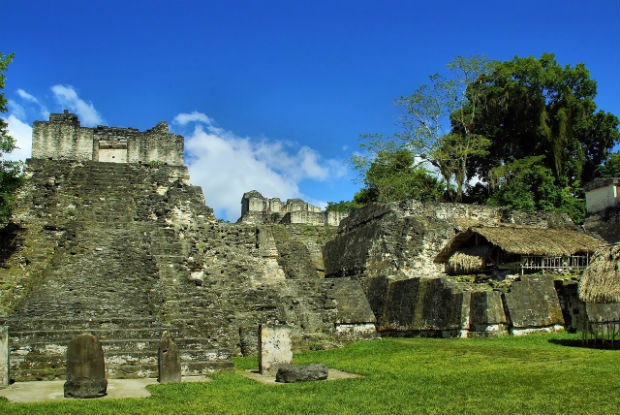 Meet Tikal; one of the major sites of the ancient Mayan civilization. If you've day-toured the pyramids of Chichen Itza from your Cancun resort, this is even cooler. First, forget the crowds of Chichen Itza. Tikal National Park feels more like a jungle-ravaged lost treasure, still only half-unearthed, more like Cambodia's Angkor Wat than Mexico's Tulum.
Once you've done that, visit possibly the world's most colourful cemetery in Chichicastenango, the steaming geothermal pools of Las Fuentes Georginas, jaw-dropping Semuc Champey and maybe even Lago de Atitlan, Central America's deepest lake.
Namibia
Gaining global recognition in the news cycle earlier this year as 'Nambia', the south-western African nation of NAMIBIA should be making news for much better reasons.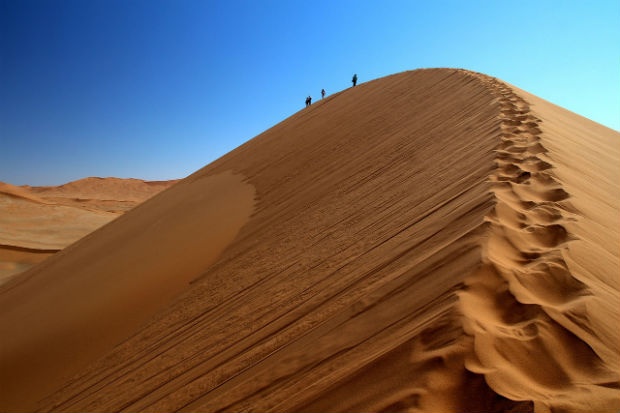 Movie buffs know the Namib Desert from flashy Hollywood features like Mad Max: Fury Road, 10,000 BC, The Mummy, and many more. Photographers know it as the only place to get that shot (Sossusvlei), and adventurous travellers explore Namibia as a cool alternative to East Africa when they're done with the Cape.
Of course, there's plenty of wildlife too, with Etosha National Park and its endangered black rhinos, giraffes and a more than healthy cheetah population. Also of interest are Namibia's German colonial-era buildings that adorn the capital, Windhoek, and beach-haven Swakopmund.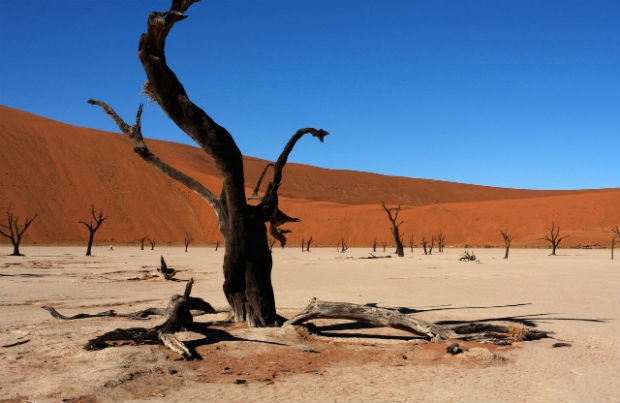 The wild Skeleton Coast, from the Swakop River to the border of Angola, offers some of the best surfing in all of Africa, not to mention, lots of beached rusting shipwrecks for added dramatic effect.
Philippines
Did the Philippines quietly become the hottest new honeymoon destination? Judging by my recently married friends and their surreal pics and videos, it would certainly appear so. And may I add, perfectly fitting for a country so in love with love.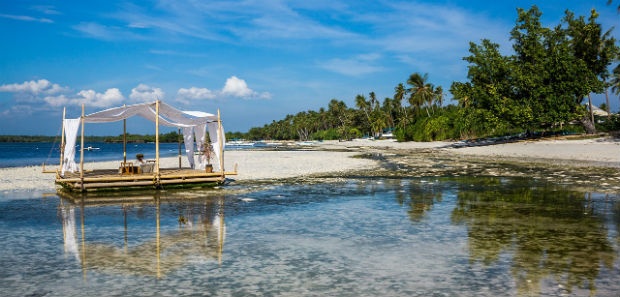 Over 7,000 islands make up one of the world's longest coastlines where just about anything goes; zip-lining, hiking, surfing, kayaking, scuba and snorkeling – they're all here and they're all some of the finest in the world. From the capital, head south to the Visayas, Palawan and Boracay being the most sought out.
Manila may be as maddening as Bangkok in its blustering bustle, but head out of town and you're instantly transported to an otherworldly paradise for lovers. It's active, it's chill, it's anything you want it to be, but if it's a summer wedding you're planning, postpone the honeymoon till October or later - unless you love a good typhoon.
Bhutan
If there's one country that could make this list every year, it's the magical Kingdom of Bhutan. Tucked neatly into the Himalayas, surrounded by Tibet, China and India, Bhutan remains what it has always been, even after finally succumbing to the internet in 1999.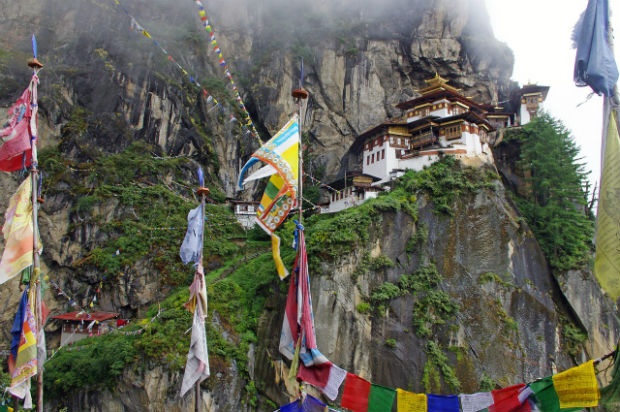 In Bhutan, development and progress are measured by true well-being, based on the concept of Gross National Happiness rather than GDP. By law, almost 70% of the country remains forested and tourist numbers are capped to help protect the environment. For its efforts, it is one of the few carbon neutral countries on earth, emitting less carbon than it absorbs.
You'd think the strict focus on sustainability would leave the nation poor, but in South Asia, Bhutan ranks first in economic freedom, second in per capita income and is considered the least corrupt country in the region. So, how exactly has Bhutan figured things out? Stretching some 20,000 feet into the air, it could just be that it's closer to God than the rest of us. 
Poland
This isn't your grandma's Poland! Well, okay, maybe a little, but in all the right ways. There's all the history to make any buff swoon and the cooking is definitely old-school, but peel back the layers in urban gems like Gdansk and Krakow and prepare to be wowed.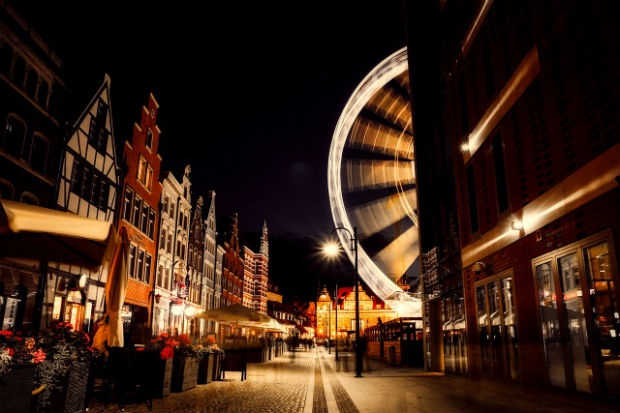 Art, music and design are everywhere and it's the younger generation leading the charge. As with most Central European destinations, your dollar will take you far, even in the capital. Grab a Warsaw Tourist Card and explore countless discounted galleries, shops and sports facilities before settling down for the heartiest meal you may ever encounter.
From its scenic Baltic coastline in the north, the rolling pastures, all the way to the Tatra Mountains bordering Slovakia, Poland is an outdoorsman's dream. Hike, camp, fly-fish pristine streams, forage for mushrooms or just marvel at the ancient lakes and centuries-old forests, just like grandma used to do.
Oman
Too many have written off the Middle East as a part of the world they'll have to wait to see later, once it's a little more stable. War torn Yemen is Oman's neighbour after all, but so is the United Arab Emirates and its infinite riches. Oman straddles the great divide with a tolerant secularism, happily welcoming everyone brave enough to show.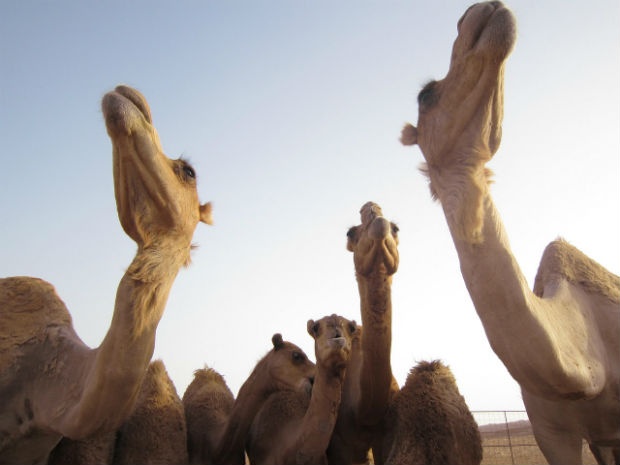 Those who do are immediately rewarded with spectacular soul-enriching vistas, authentic and friendly locals and sublime cuisine. Since the 1970s, rapid progress has modernized Muscat's infrastructure and educated its people, but make no mistake, the Bedouin lifestyle is still very much in tact in the many desert tribes found throughout.
There's something to be said for silence. The kind of silence rarely found in our uber-connected world. The kind of silence one can only find in nature, in vast open spaces, in rugged canyons and the lonely desert. It centres you. Brings you back to yourself until you hear your inner voice again. No one does silence better than Oman.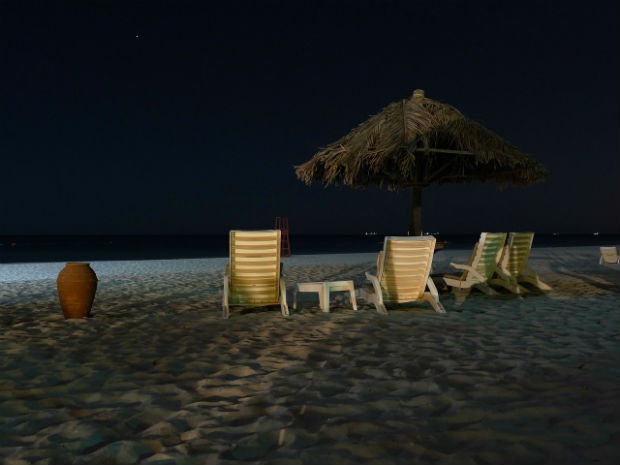 How many made your list?
We hope you've enjoyed our picks for the top 10 best places to travel in 2018. See your favourites with our amazing discount airfares, tours and customized travel experiences. Call to book today or visit your nearest Flight Centre store.