Top 12 Kid-Friendly European Cities For Your Family Vacation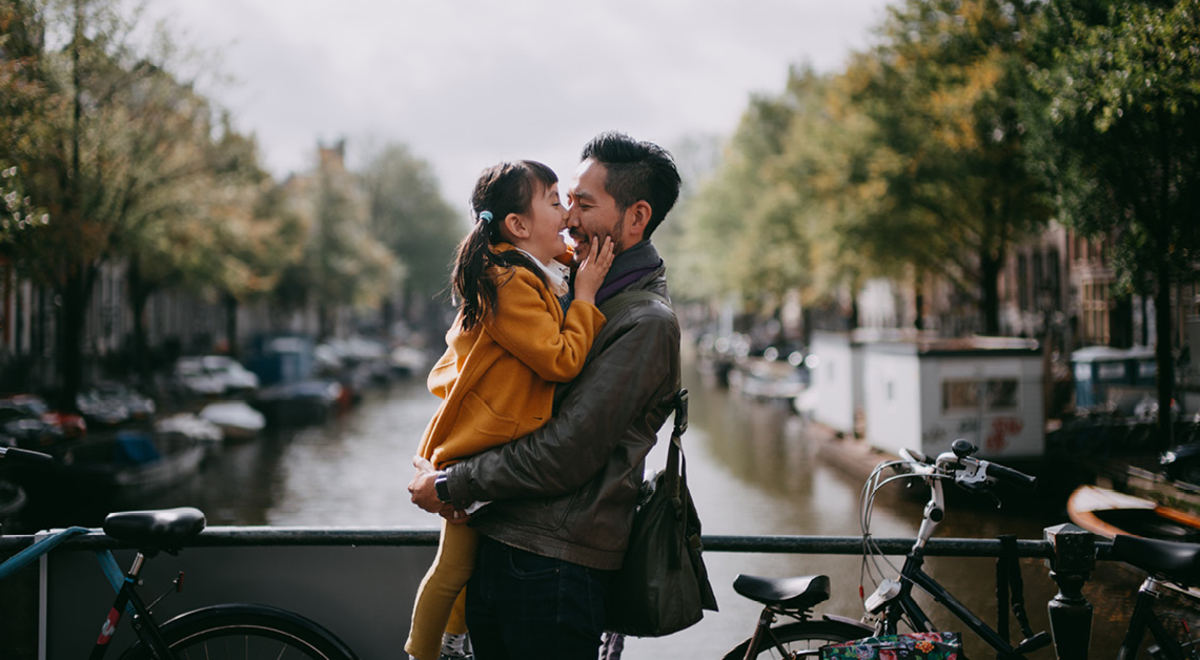 A family vacation in Europe is worth adding to every parent's travel wish list. But there are a few key tricks to pulling it off (without pulling out your hair). Our savvy Travel Experts have carted their toddlers, tweens, and teens all over the continent and brought their top tips for planning the perfect kid-friendly trip.
We're sharing the dozen European cities our little ones loved most, plus our recommendations for kid-friendly things to do and the best hotels for families (think adjoining rooms, cribs, high chairs, and baby-sitting services, too).
Where to Travel in Europe with Kids: the Quick List (for Busy Parents)
1. Athens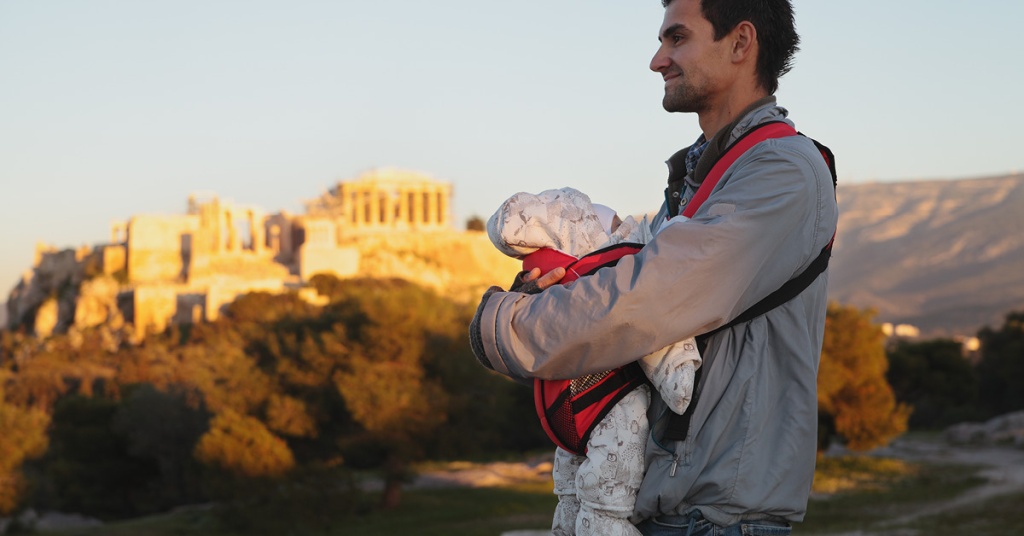 This ancient city never fails to spark the imagination! Explore historical sites with interactive guided tours and gather around the table for a traditional family meal featuring tasty Mediterranean eats.
Best Kid-Friendly Hotels in Athens
Hotel Jason Inn ⭐⭐⭐from $347.30*
Polis Grand Hotel ⭐⭐⭐⭐ from $405.14*
Radisson Blu Park Hotel Athens ⭐⭐⭐⭐⭐ from $485.67*
Athens Tiare Hotel ⭐⭐⭐⭐ from $407.86*
Achilleas Hotel ⭐⭐⭐ from $509.51*
Best Western Plus Amazon Hotel ⭐⭐⭐ from $537.50*
Top Things to do in Athens for Families
Hop on Hop Off Athens & Beach Riviera Line from $12.60*
Acropolis & Athens Food Tour for Child from $44.99*
Private Acropolis Family Tour (up to 4 people) - from $329.90*
Athens National Garden Segway Tour from $101.69*
Skip the Line Athens Interactive Mythology Tour from $127.46*
Semi-Private Athens 3 Islands Cruise (Agistri, Moni, Aegina) from $224.93*
Private Athens Family Treasure Hunt (up to 4 people) from $494.85*
2. London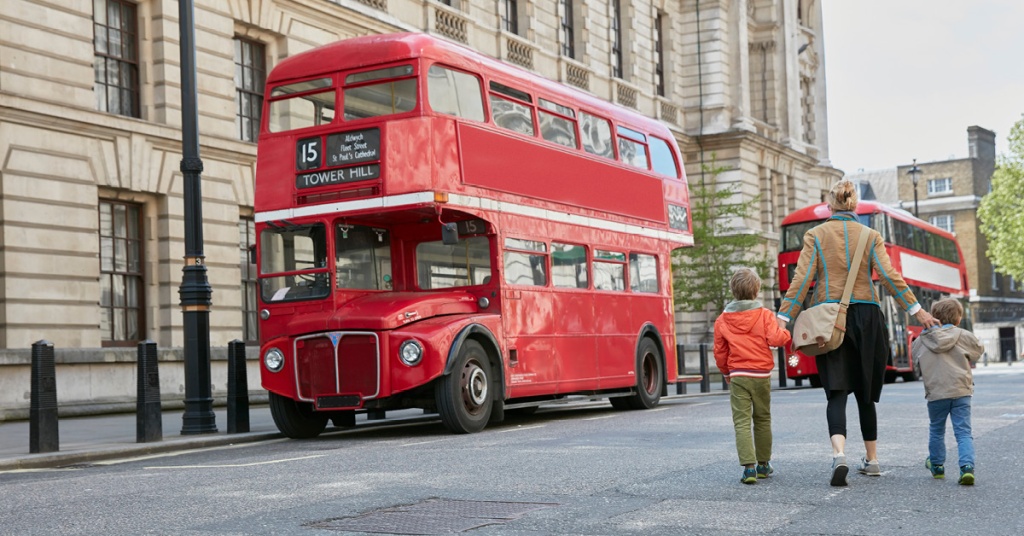 London is perfect for pint-sized travellers! See the magic of the city through your little one's eyes, whether you're visiting the Harry Potter Studio, touring Buckingham Palace, or being whisked away by a bright red double-decker bus.
Best Kid-Friendly Hotels in London
Oyo flagship Huttons ⭐⭐⭐ from $140.00*
New Linden ⭐⭐⭐⭐ from $447.39*
Grand Plaza Serviced Apartments ⭐⭐⭐⭐ from $501.69*
Presidential Apartments Kensington ⭐⭐⭐⭐ from $434.13*
Ashley Hotel ⭐⭐⭐ from $402.82*
Thistle Bloomsbury Park ⭐⭐⭐⭐ from $531.79*
Top Things to do in London for Families
Vintage Double Decker Bus Tour & Cruise from $52.58*
Stonehenge Day Trip from $88.15*
Windsor Castle & Buckingham Palace Tour from $156.20*
Harry Potter Studio Tour from $171.31*
Two-Day London Pass from $178.57*
3. Barcelona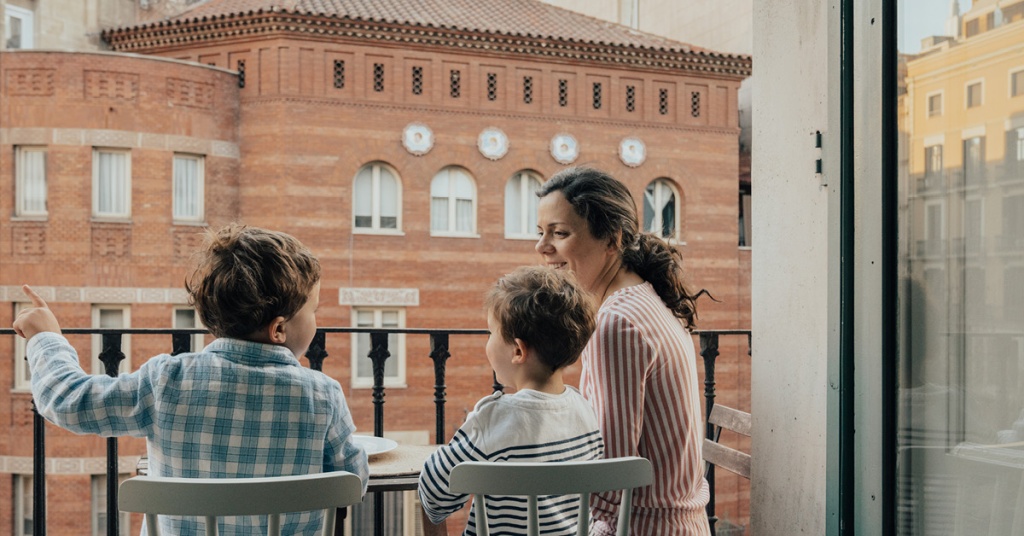 Late-night dining might be the first thing that comes to mind, but Barcelona is fabulous for the niños, too. Museum-hop to your heart's delight and make yourselves at home with apartment-style family lodgings.
Best Kid-Friendly Hotels in Barcelona
Novotel Barcelona Sant Joan Despi ⭐⭐⭐⭐ from $268.52*
Holiday Inn Express Barcelona City 22@ ⭐⭐⭐ from $409.10*
Ainb Las Rambla Guardia Apartments ⭐⭐⭐⭐ from $329.55*
Ainb Sangrada Familia Apartments ⭐⭐⭐⭐ from $441.45*
Grandom Suites ⭐⭐⭐⭐ from $447.97*
Eric Vokel Boutique Apartments Gran Via Suites ⭐⭐⭐⭐from $519.48*
Top Things to do in Barcelona for Families
Barcelona Chocolate Museum from $8.41*
Barcelona Egyptian Museum from $19.76*
Barcelona Zoo Admission from $35.26*
Top 10 E-Bike Tour from $44.40*
Segway Tour from $47.68*
Barcelona Explorer Pass 4 attractions from $113.24*
Barcelona Hot Air Balloon Trip from $345.87*
4. Paris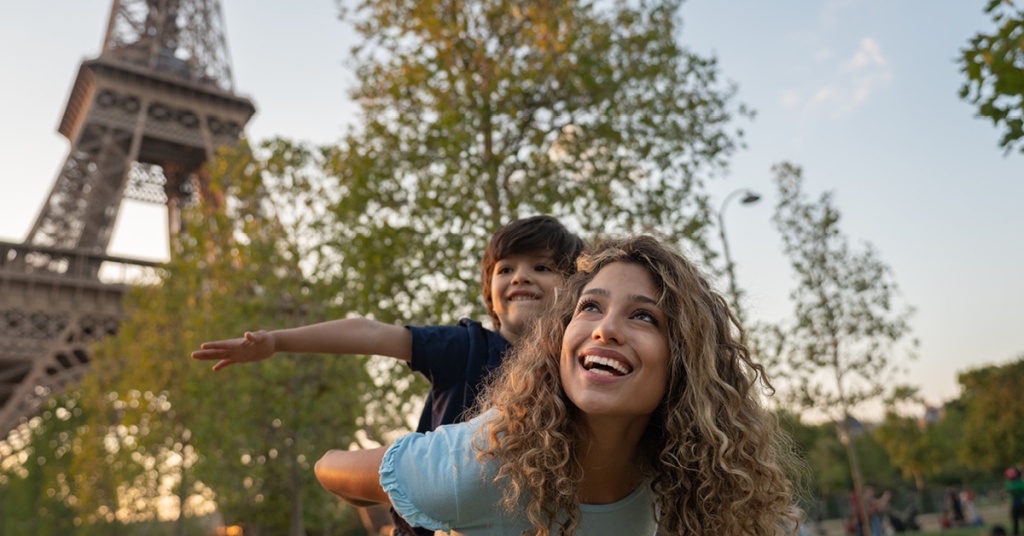 Our best advice for experiencing the city of love with your loved ones? Skip the line as often as you can! Paris' world-famous attractions are always worth the visit, especially when you can zip in and out for emergency diaper changes.
Best Kid-Friendly Hotels in Paris
Aparthotel Adagio Paris Buttes Chaumont ⭐⭐⭐ from $474.77*
Citadines Republique Paris ⭐⭐⭐ from $510.77*
Citadines Bastille Gare De Lyon Paris ⭐⭐⭐ from $494.46*
Le Patio Bastille ⭐⭐⭐ from $437.01*
Aparthotel Adagio Paris Opera ⭐⭐⭐⭐from $583.68*
Le Littre ⭐⭐⭐⭐ from $952.14*
Top Things to do in Paris for Families
Vedettes de Paris Seine Sightseeing Cruise from $17.77*
Skip the Line Louvre Museum from $18.60*
Hop on Hop off pass from $59.63*
Skip the Line Eiffel Tower with audio guide from $68.80*
Chocolate Shops Walking Tour from $92.67*
Paris Explorer Pass for 7 attractions from $145.25*
5. Belfast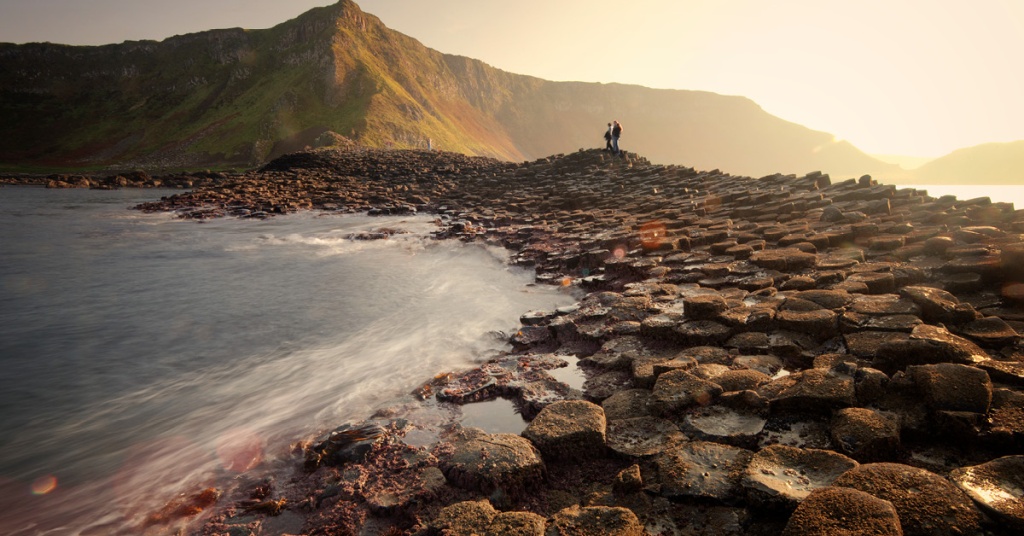 Belfast is the perfect family getaway for adventurers, nature-lovers, and introverts. Quieter than other capitals, but equally packed with fun, it's the kind of city that sneaks up to the top of your list of favourite destinations before you know it. What are you waiting for? Get there fast!
Best Kid-Friendly Hotels in Belfast
Holiday Inn Express Belfast City ⭐⭐⭐ from $283.63*
Hampton by Hilton Belfast City Centre ⭐⭐⭐ from $324.75*
Crowne Plaza Belfast⭐⭐⭐⭐ from $395.37*
Holiday Inn Belfast City Centre ⭐⭐⭐⭐ from $354.91*
Hilton Belfast ⭐⭐⭐⭐⭐ from $410.38*
Radisson Blu Hotel Belfast ⭐⭐⭐⭐ from $429.66*
Ac Hotel by Marriott Belfast ⭐⭐⭐⭐from $473.19*
Top Things to do in Belfast for Families
Hop on Hop Off Belfast tour from $21.93*
The Titanic Experience from $38.56*
Giant's Causeway Day Trip from $53.81*
Belfast Zoological Gardens
W5 (Science Museum)
Aunt Sandra's Candy Factory
S. Lewis Square
We Are Vertigo
6. Lago di Garda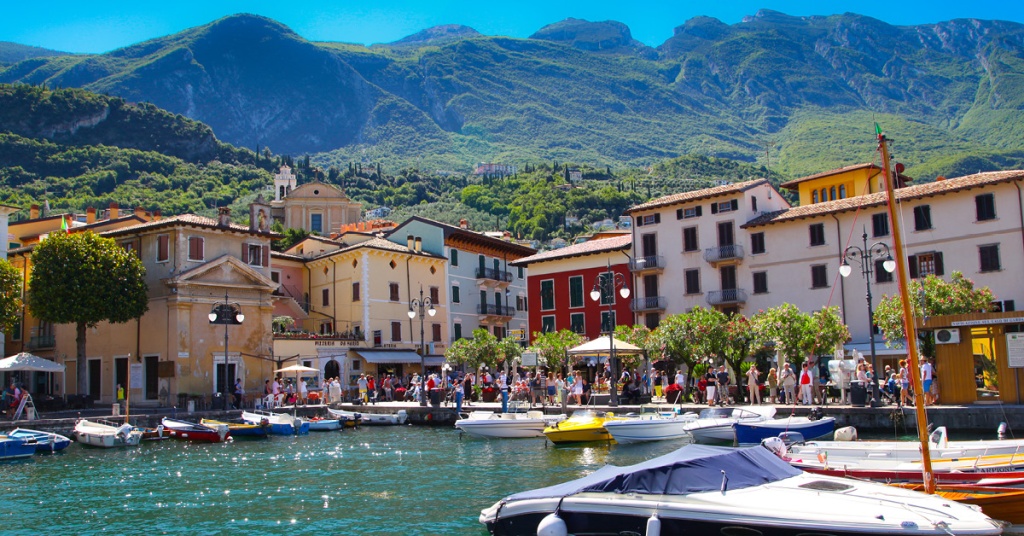 Postcard-perfect Lago di Garda is a beautiful backdrop for your family's quality time. Laze away at the beach, explore historic castles, or get your heart pumping at Gardaland.
Best Kid-Friendly Hotels in Lago di Garda
Domina Borgo Degli ulivi Lake Garda ⭐⭐⭐⭐ from $549.36*
Hotel Antico Monastero ⭐⭐⭐⭐ from $488.68*
Hotel Rubino ⭐⭐⭐ from $336.90*
Hotel Aquavite ⭐⭐⭐ from $374.16*
Ambassador Suite Hotel ⭐⭐⭐ from $496.71*
Best Things to Do in Lago di Garda for Families
Gardaland theme park
Go castle-hopping (Our top picks are in Sirmione, Desenzano del Garda, Lazise, Torri del Benaco, Malcesine, and Riva del Garda)
Visit the beach
Rent a few bikes and explore
7. Amsterdam
Unique museums and canal-side adventures abound in this well-loved and colourful city. And whether you spend your vacay sampling cheese, pancakes, and stroopwafels or screaming your way through all the nearby amusement parks, get ready for a dam good time!
Best Kid-Friendly Hotels in Amsterdam
Novotel Amsterdam City ⭐⭐⭐⭐ from $355.61*
Ibis Styles Amsterdam Airport ⭐⭐⭐ from $283.32*
Generator Amsterdam ⭐⭐⭐⭐ from $194.94*
Park Inn by Radisson Amsterdam Airport Schiphol ⭐⭐⭐from $308.28*
Albus Hotel Amsterdam City Centre ⭐⭐⭐⭐from $543.84*
Best Things to Do in Amsterdam for Families
Amsterdam Open Boat Tour from $19.99*
Van Gogh Returns Tour (skip the line Van Gogh Museum, 100 Highlights Cruise) from $275.92*
1 hour family photoshoot from $430.16*
Amusement parks: Madurodam, Neeltje Jans, Duinrell and Efteling
8. Rome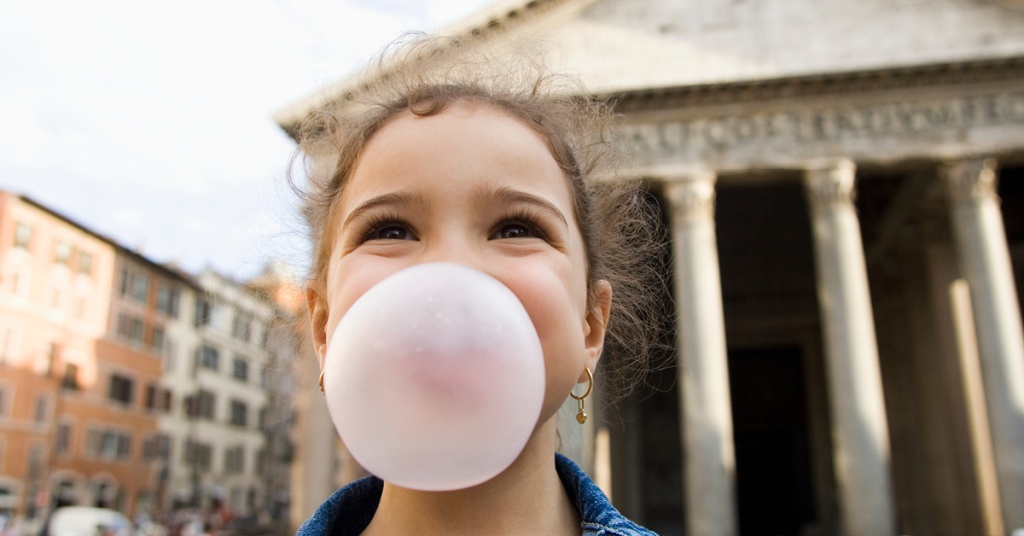 We'll let you in a little secret – when in Rome with your kids… do what the tourists do! You've already come all this way – experience the wonder of Rome's famous landmarks together. Afterwards, don't be afraid to go off the well-beaten path. With private tours, one-of-a-kind experiences, and day trips to the rest of Italy, you really can't go wrong.
Best Kid-Friendly Hotels in Rome
Hotel Giglio Dell'Opera ⭐⭐⭐ from $245.70*
Pinewood Hotel Rome ⭐⭐⭐⭐ from $211.43*
Atlante Garden Hotel ⭐⭐⭐⭐ from $459.50*
Hotel Camelia ⭐⭐⭐ from $374.53*
Clarion Collection Hotel Principessa Isabella ⭐⭐⭐⭐ from $435.54*
Marcella Royal Hotel ⭐⭐⭐⭐ from $514.94*
Best Things to Do in Rome for Families
3hr Colosseum Tour with Roman Forum and Palatine Hill from $72.75*
Vatican Museum & Sistine Chapel Tour from $78.34*
Rome Pizza Making Class from $125.55*
Hop on Hop Off day trips to Naples, Florence, or Capri Island (from $160.08)*
9. Santorini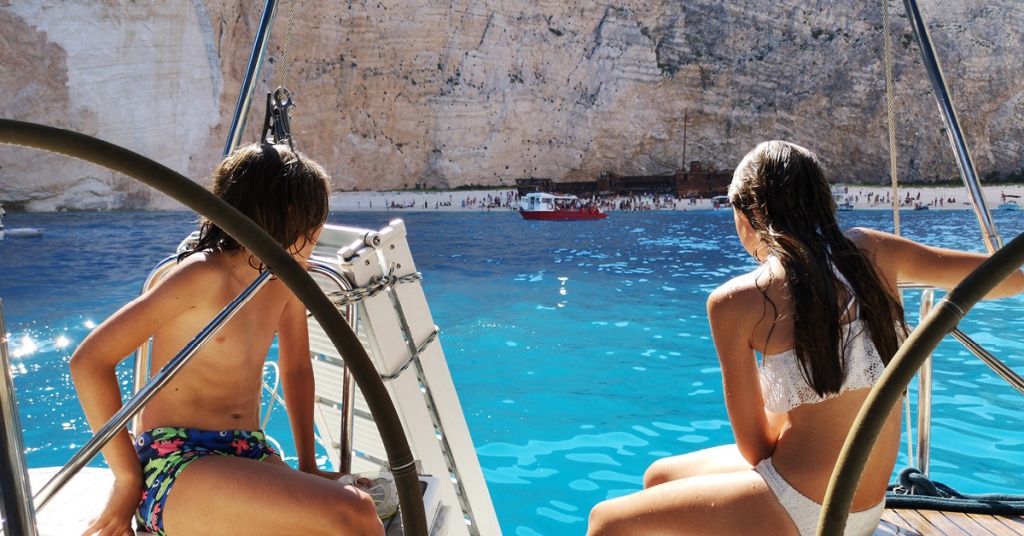 If you're going to splurge anywhere, make it Santorini. Shockingly beautiful and easy to fall in love with, this island is a heavenly setting for your family's holiday. Tours and water activities are welcoming to kiddos, and many accommodations are designed with young ones in mind.
Best Kid-Friendly Hotels in Santorini
Villa Manos ⭐⭐⭐⭐ from $371.92*
Holiday Beach Resort ⭐⭐⭐ from $224.13*
The Majestic Hotel ⭐⭐⭐⭐⭐ from $827.44*
Santorini Palace ⭐⭐⭐⭐ from $872.40*
Aressana Spa Hotel & Suites ⭐⭐⭐⭐ from $1,189.81*
Best Things to Do in Santorini for Families
Santorini Volcanic Islands Cruise from $59.64*
Santorini Catamaran Voyager Tour (Hot Springs, BBQ buffet) from $158.82*
Family photoshoot from $385.88*
Private Museums & Villages Tour from $1,709.29*
10. Stockholm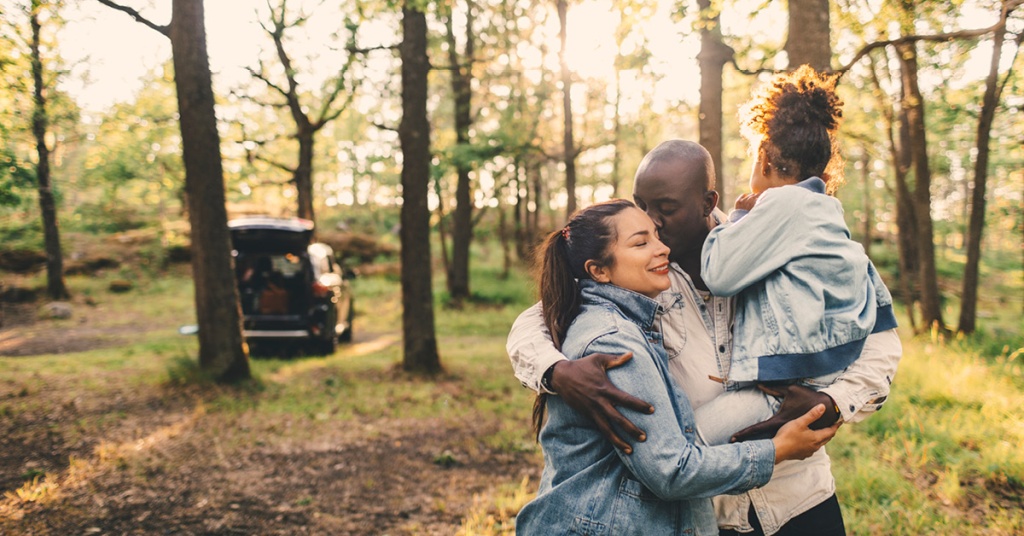 Has your family discovered Stockholm-style fun yet? Filled to the brim with opportunities for fun and silliness, this capital is one of the most kid-friendly of all. Enjoy learning about Viking history, Swedish culture, and more – with plenty of time to burn through your extra energy at the local parks and playgrounds.
Best Kid-Friendly Hotels in Stockholm
Best Western Hotel Fridhemsplan ⭐⭐⭐ from $382.93*
Best Western Royal Star ⭐⭐⭐⭐from $328.06*
Radisson Blu Royal Viking Hotel Stockholm ⭐⭐⭐⭐ from $545.13*
Park Inn by Radisson Stockholm Hammarby Sjostad ⭐⭐⭐⭐ from $417.30*
Hilton Stockholm Slussen ⭐⭐⭐⭐from $513.60*
Best Things to do in Stockholm for Families
Junibacken Children's Museum
The Viking Museum
The Vasa Museum
Skansen
National Museum of Science and Technology
Flatenbadet (local swimming lake)
Bryggartäppan public playground
Ocean Bus
11. Dubrovnik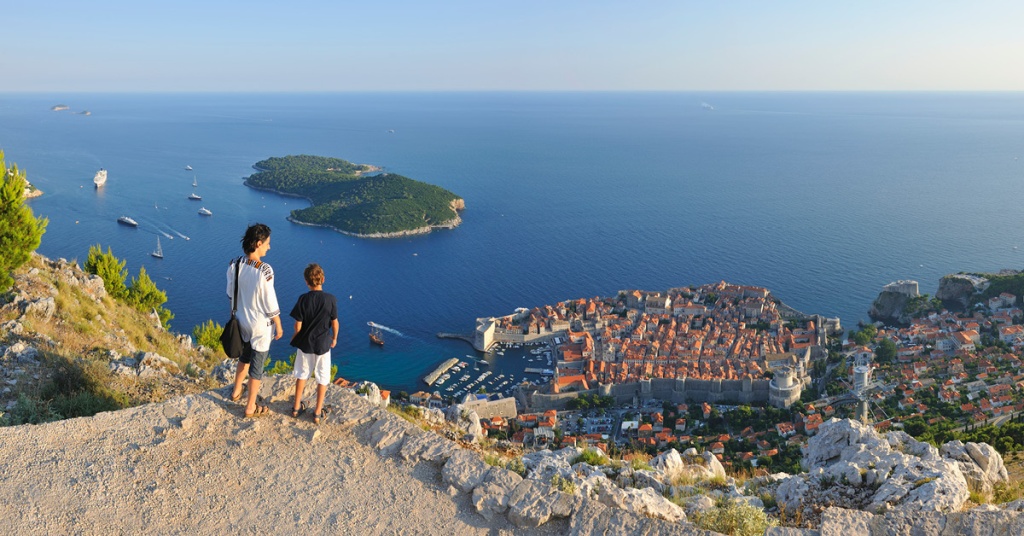 There's literally something for every family in Dubrovnik! You can explore the coast with a short cruise, hike to waterfalls, or snap pictures of Old Town. Best of all, Dubrovnik boasts heaps of apartment-style accommodations that are perfect for families with kids of all ages.
Best Kid-Friendly Hotels in Dubrovnik
Apartments Dubelj ⭐⭐⭐ from $257.42*
Apartments Lozica ⭐⭐⭐ from $213.36*
Apartments Matusko ⭐⭐⭐ from $266.09*
Apartments Made 4u ⭐⭐⭐⭐ from $494.30*
Sheraton Dubrovnik Riviera Hotel ⭐⭐⭐⭐⭐from $732.22*
 Best Things to do in Dubrovnik for Families
Elaphite Islands boat tour from $86.09*
Mostar and Kravica Waterfalls tour from $98.65*
Cycling
Diving
Hiking
Horseback riding
Kayak/canoe excursions
12. Copenhagen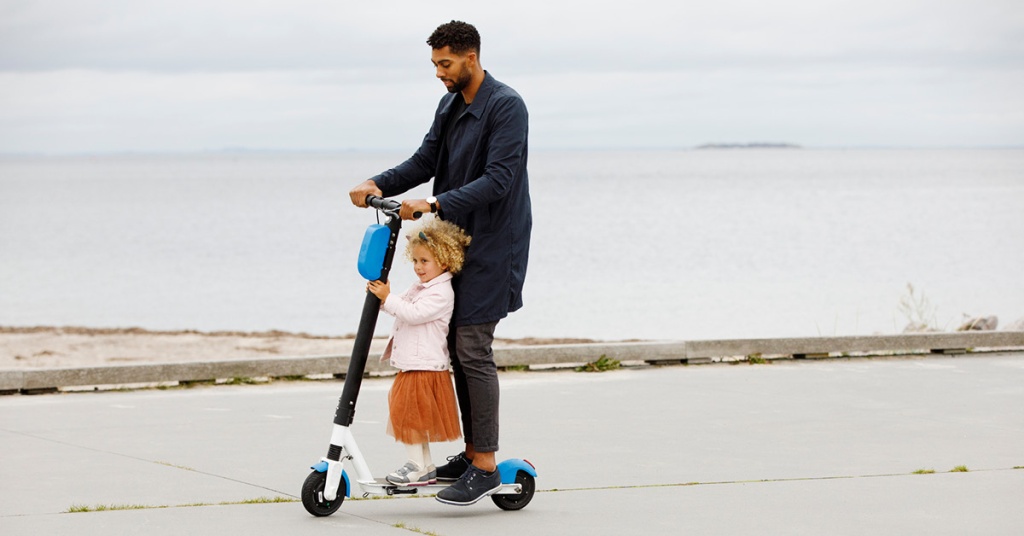 Taste a world of flavours in Nørrebro, explore the parks and waterfront of Østerbro, or take a family photo in photogenic Christianshavn. Copenhagen's many faces are sure to smile on you, wherever you go!
Best Kid-Friendly Hotels in Copenhagen
Hotel Copenhagen ⭐⭐ from $204.74*
Cabinn Copenhagen ⭐⭐⭐ from $305.85*
Best Western Plus Airport Hotel ⭐⭐⭐ from $474.82*
Moxy Copenhagen Sydhavnen ⭐⭐⭐ from $551.78*
Best Western Hotel Hebron ⭐⭐⭐ from $641.22*
Crowne Plaza Copenhagen Towers ⭐⭐⭐⭐from $687.50*
Radisson Blu Scandinavia Hotel Copenhagen ⭐⭐⭐⭐ from $777.93*
Best Things to do in Copenhagen for Families
The Little Mermaid & The Prince of Copenhagen (audio guided walking tour) from $16.84*
Hop on Hop off Copenhagen from $53.38*
Copenhagen Guided Segway Tour from $79.05*
Copenhagen Cycle like a Viking Tour from $80.48*
Knuthenborg Safari Park Tour from $452.40*
Visit the Experimentarium
Visit Tivoli Gardens amusement park
*Prices indicated are estimates based on adult fares for travel dates: September 12-15 2021. Prices are subject to change and do not reflect special promotions or child discounts. Ask your Travel Expert for the latest rates!
Watch our Kids Talk video series