Best Beaches and Islands in the Philippines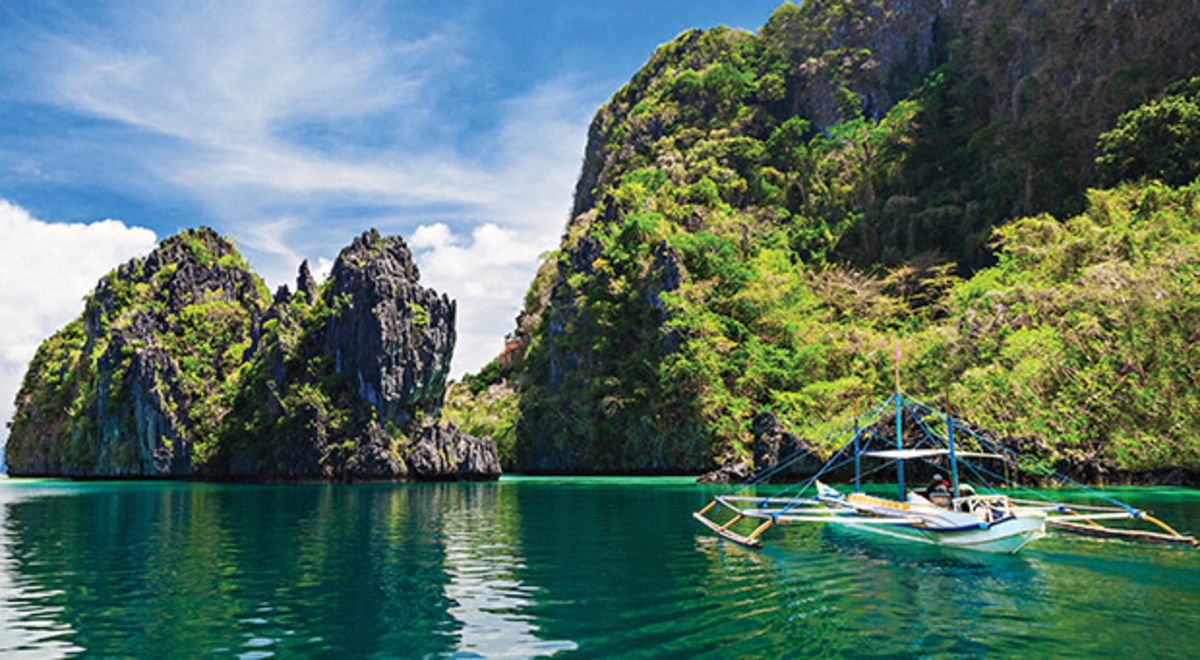 ---
---
Going to the Philippines was one of the most important trips of my life. I visited some of the best beaches and islands in the Philippines, including the Caramoan Islands, Palawan, Cebu, and Bohol. Just a handful of islands in this archipelago of over 7,000. I discovered some of the most stunning, remote areas of the world, learned the best ways to travel through them, and discovered why it's more fun in the Philippines. Here's what I saw along the way.
The Caramoan Islands
My first stop after landing in Manila from Vancouver was the Caramoan Islands. I walked out of terminal one of Manila airport and in to terminal four of Manila airport. Domestic departures. I met up with my parents and we hopped on a flight from Manila to Naga City. An hour later we landed in a regional airport out in the province to begin our journey – and continue my ongoing 18-hour one – through the Bicol region where we went on island-hopping boat rides throughout the Caramoan, including one where they filmed Survivor.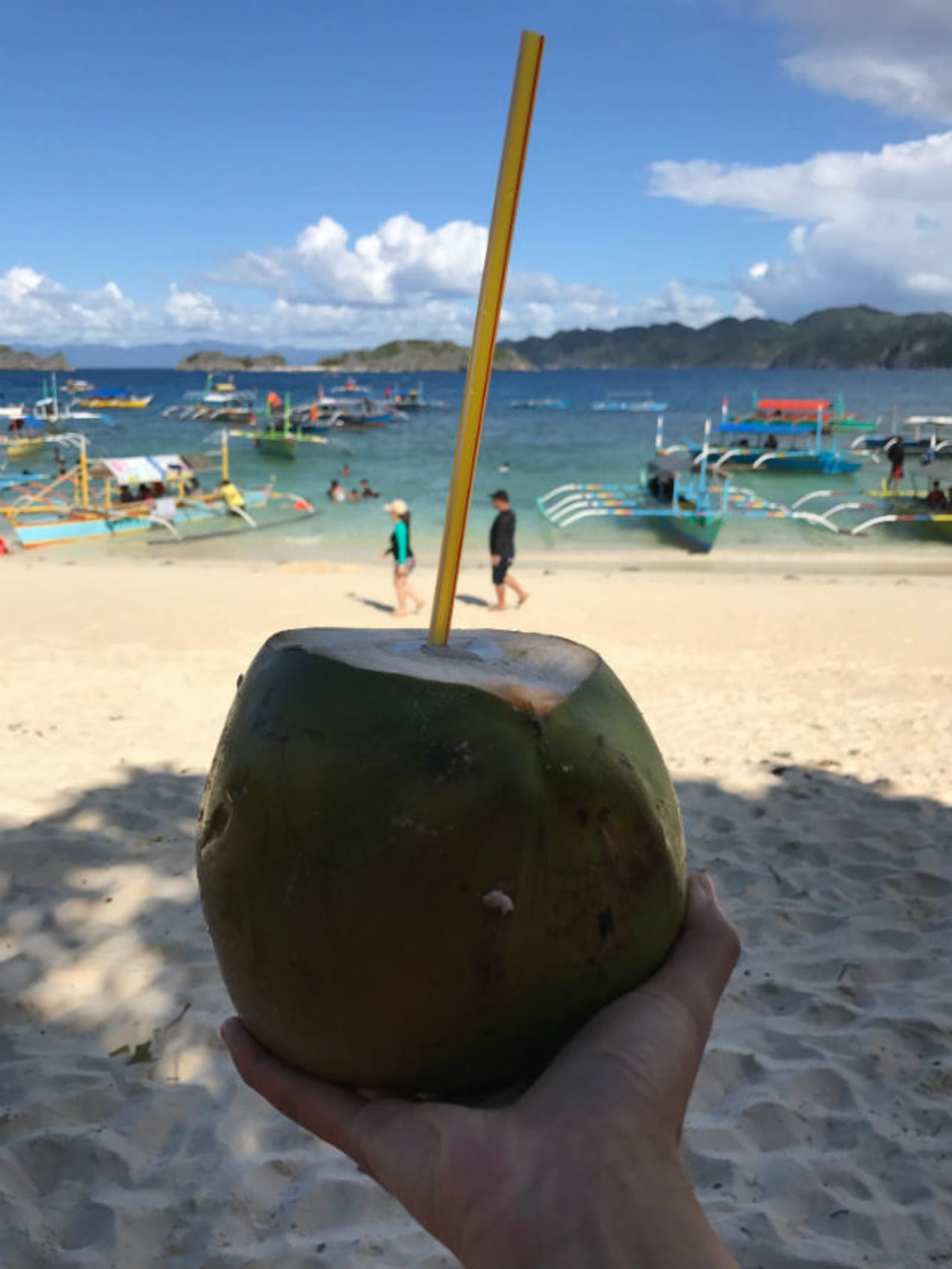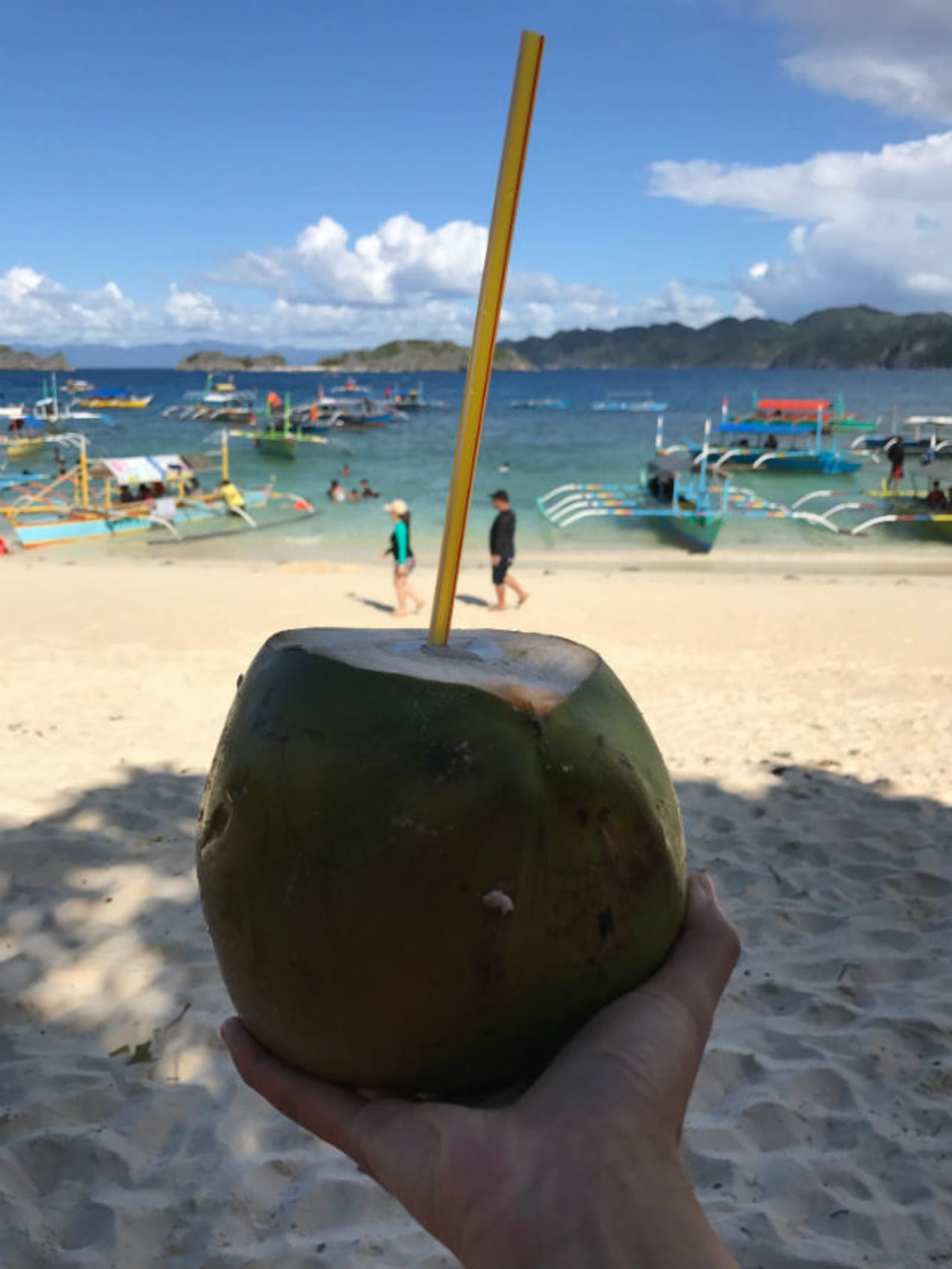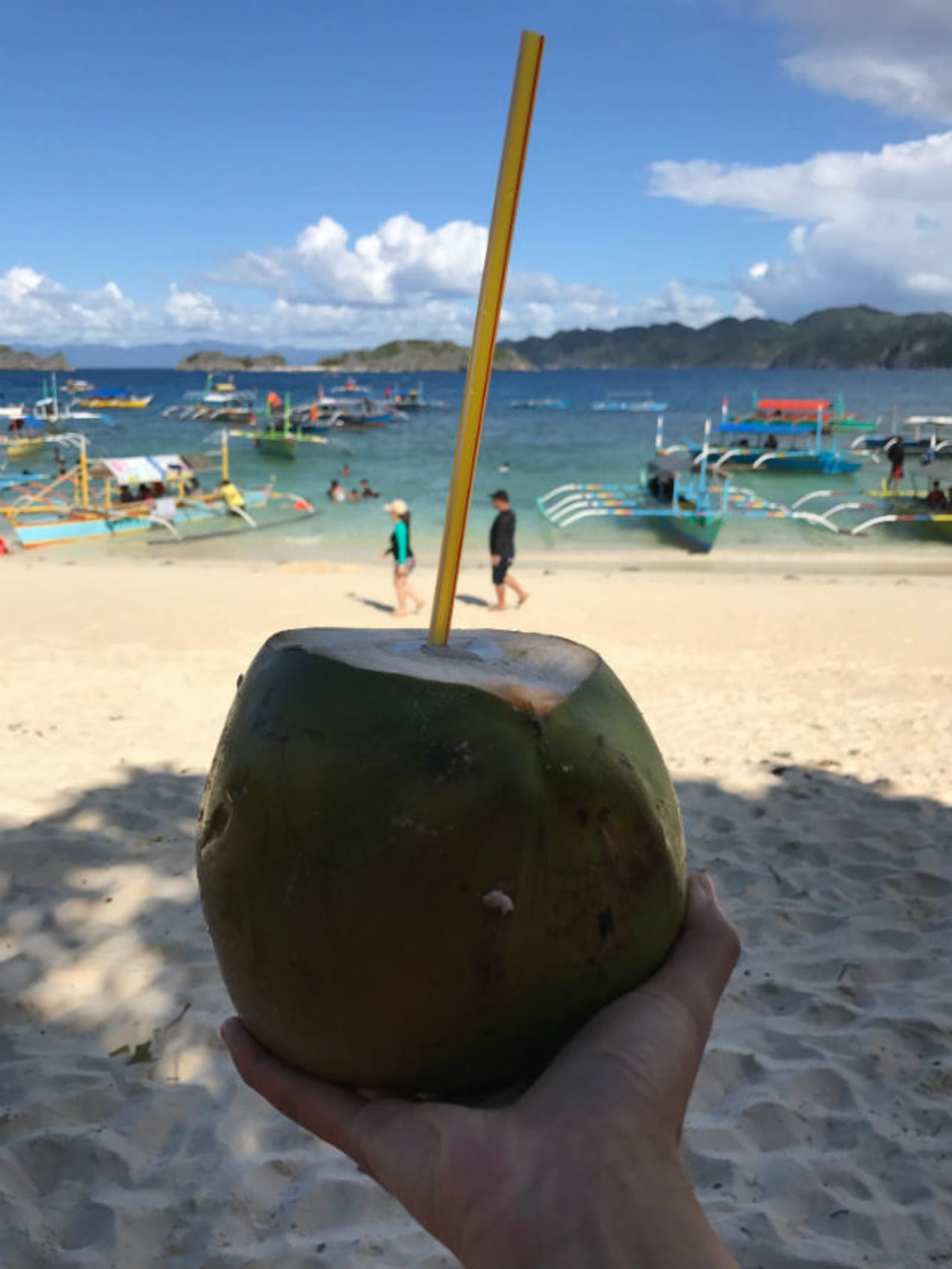 From the Province to the Caramoan Islands
There are 81 provinces in the Philippines collectively known as "the province." With thousands of islands and 8 Filipino language dialects, having to be specific all the time can be tiresome. Hence, "the province." That's not really how this nickname came about, but it is a local colloquialism. Luzon, Visayas, and Mindanao are the provinces of exception, and because they're special they're referred to by name. My mother's side of the family is from the province – Camarines Sur, which is known for the idyllic Caramoan Islands. 
While many make the journey to Cam Sur for the Caramoan, small towns like Pili, where my mom's family are from, will give you a truly local experience. Pili is a small town, slightly larger than a village, with a few small residential and commercial developments here and there. Everything you need is nearby and anything that isn't is just a tricycle or Jeepney ride away to Naga, the city next door. We spent the night in Pili and the next day we were off to the Caramoan.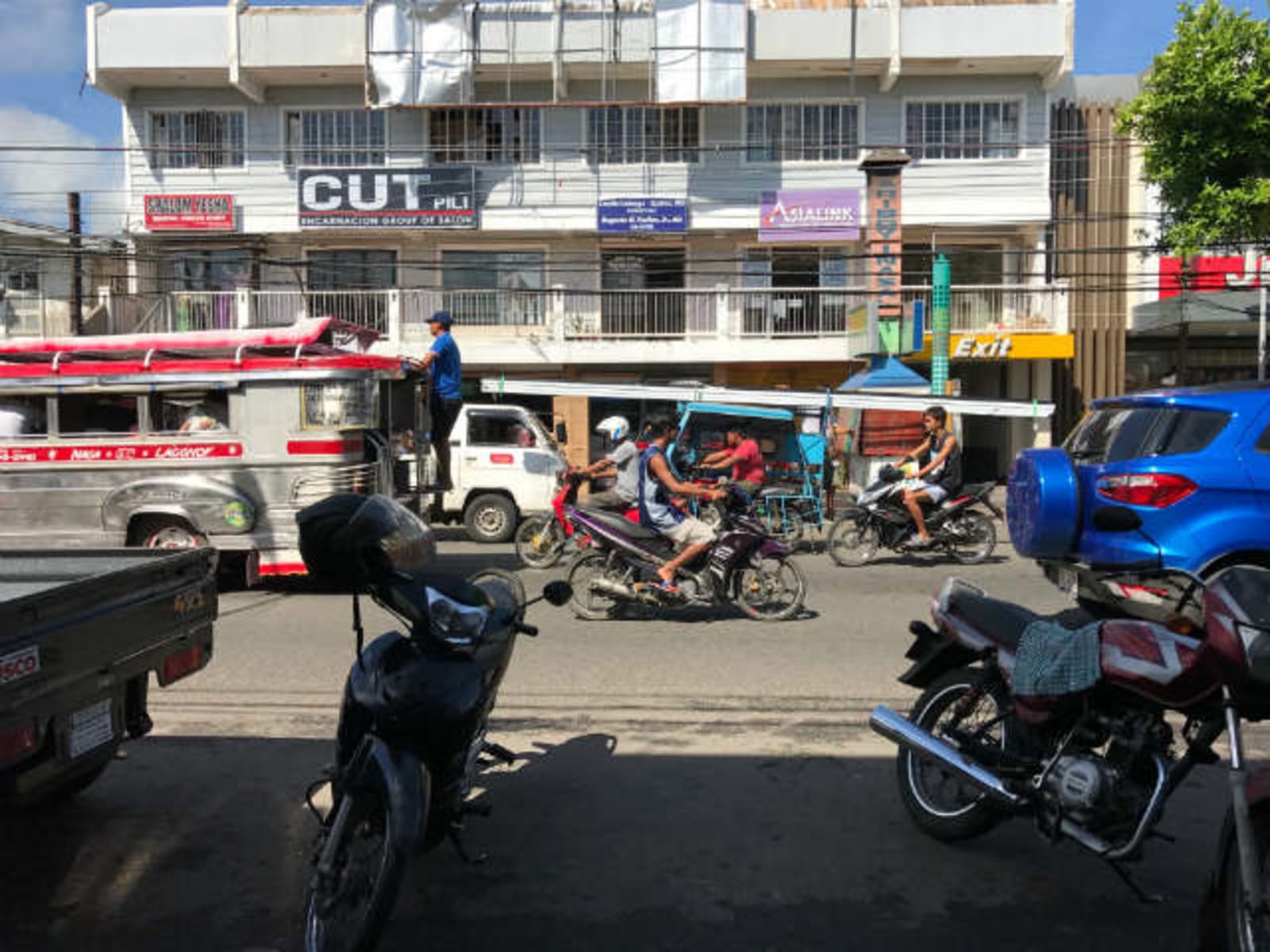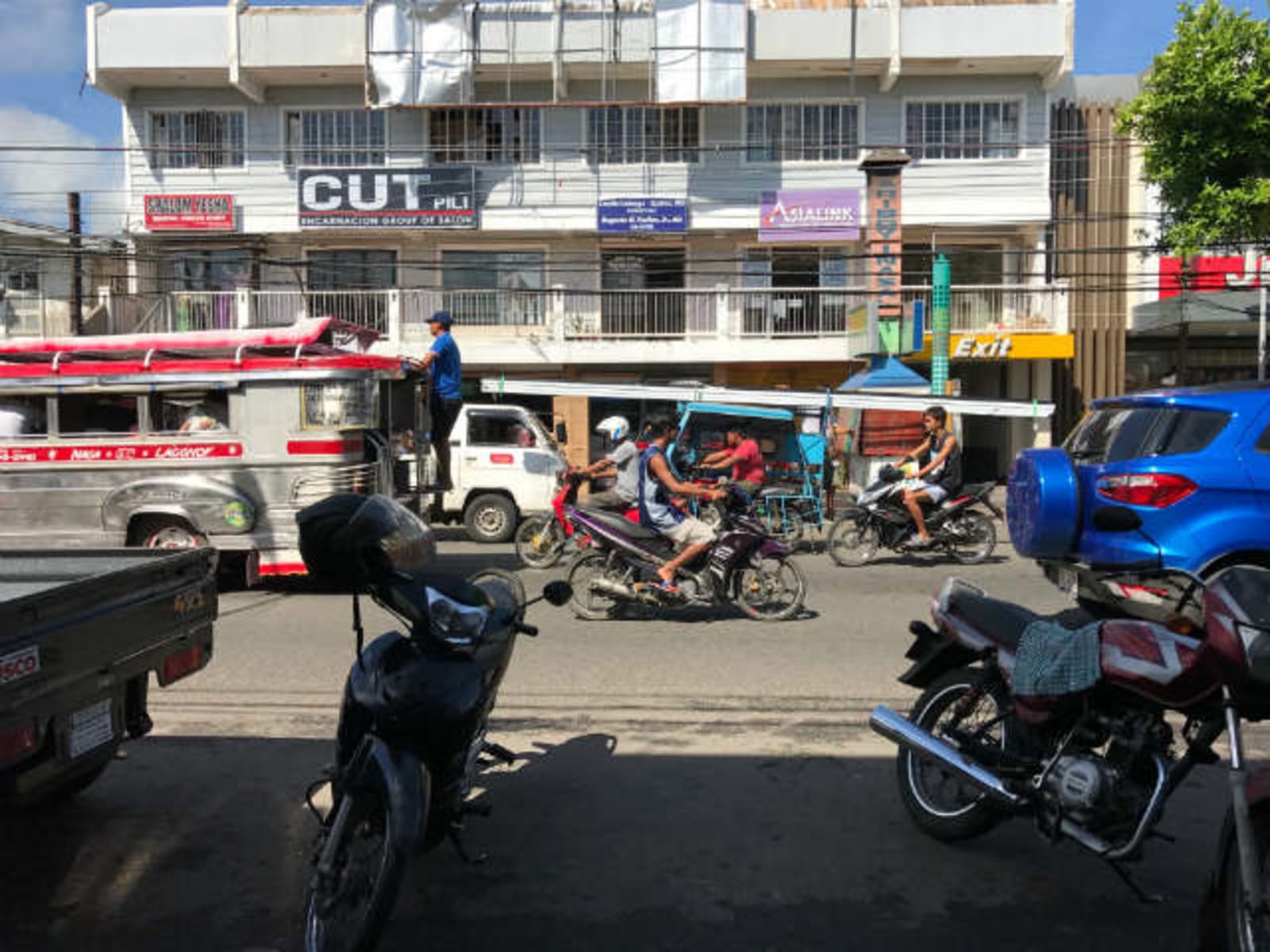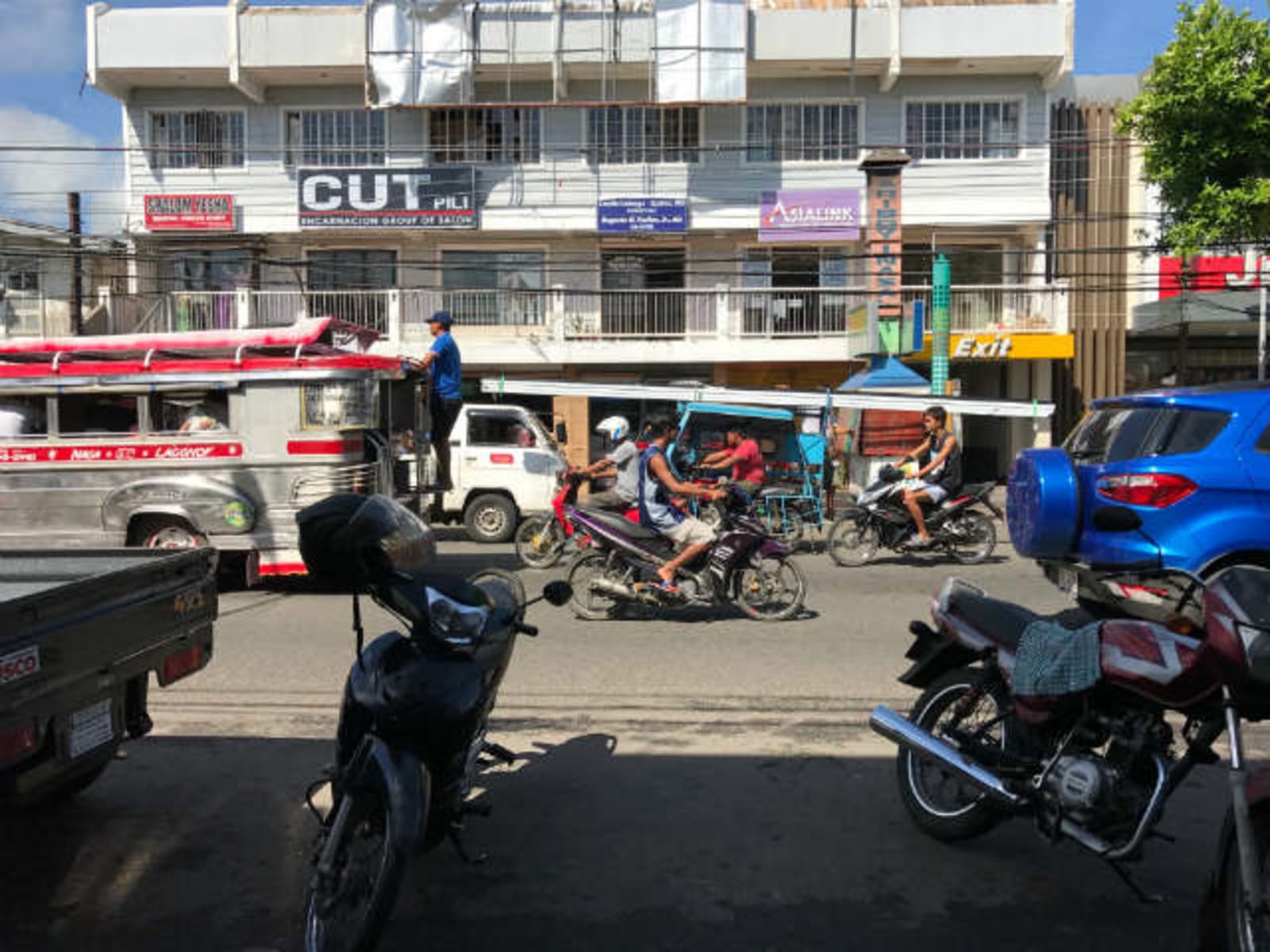 Holding on for dear life on a flashy tricycle is a rite of passage in the Philippines. Tricycles are one of the main forms of transportation throughout Asia, similar to a taxi but far more exciting. In Thailand, there's the tuk-tuk which is the same idea. A tricycle is a motorcycle with a sidecar. They're meant for quick trips from point A to point B. Sidecars are usually covered two-seater cabs and since there aren't really any road rules, as far as the law goes, it comes down to what your driver will deem safe. The five of us piled in.
We fit five adults and six or seven bags and backpacks in the two-seater sidecar. My cousin sat on the motorcycle with the driver, my aunt sat facing the rear in the sidecar with the bags piled on top of her, my parents sat on the bench in the sidecar, and I sat on the foot rest of the sidecar. Our legs were jammed and collated together like knee photocopies. It was a clown car.
It was just a 10-minute ride from Pili to the bus stop, but it was the long kind of 10 minutes.
We boarded a bus and one adventurous and scenic five-hour drive later we were there. We endured twist after twist and turn after turn down the side of the coast on winding dirt roads. Eventually we were surrounded by wild jungle, white sand beaches, and remote island nothingness. Heaven.
Island-Hopping on the Caramoan Islands
We started island-hopping the afternoon we arrived. Next door to our inn, there was a crew from France and the Netherlands building sets for the next season of Survivor. Some were pink from working under the sun and were all at least a foot taller than anyone at the inn. It was a hot, sweaty 32C.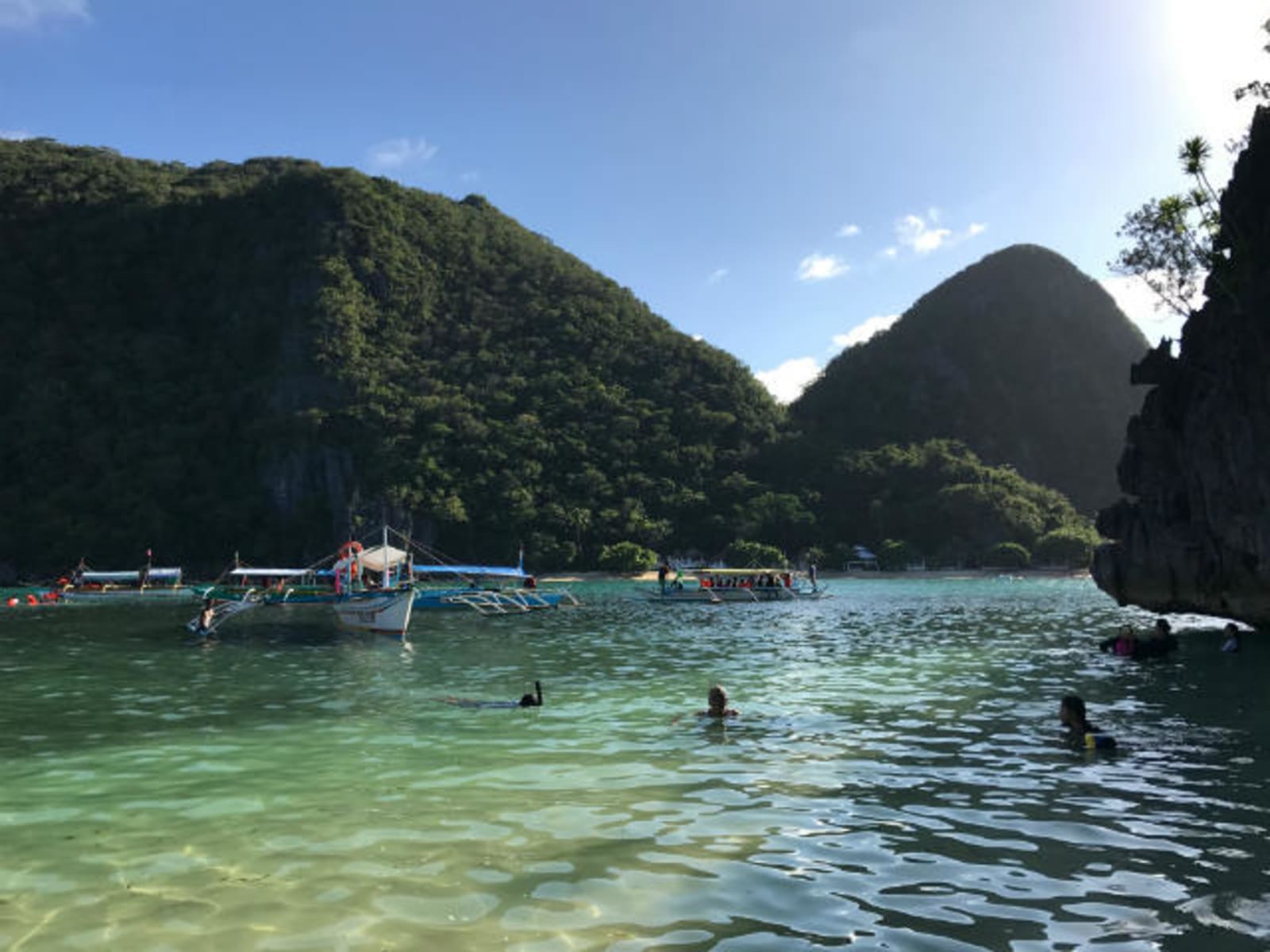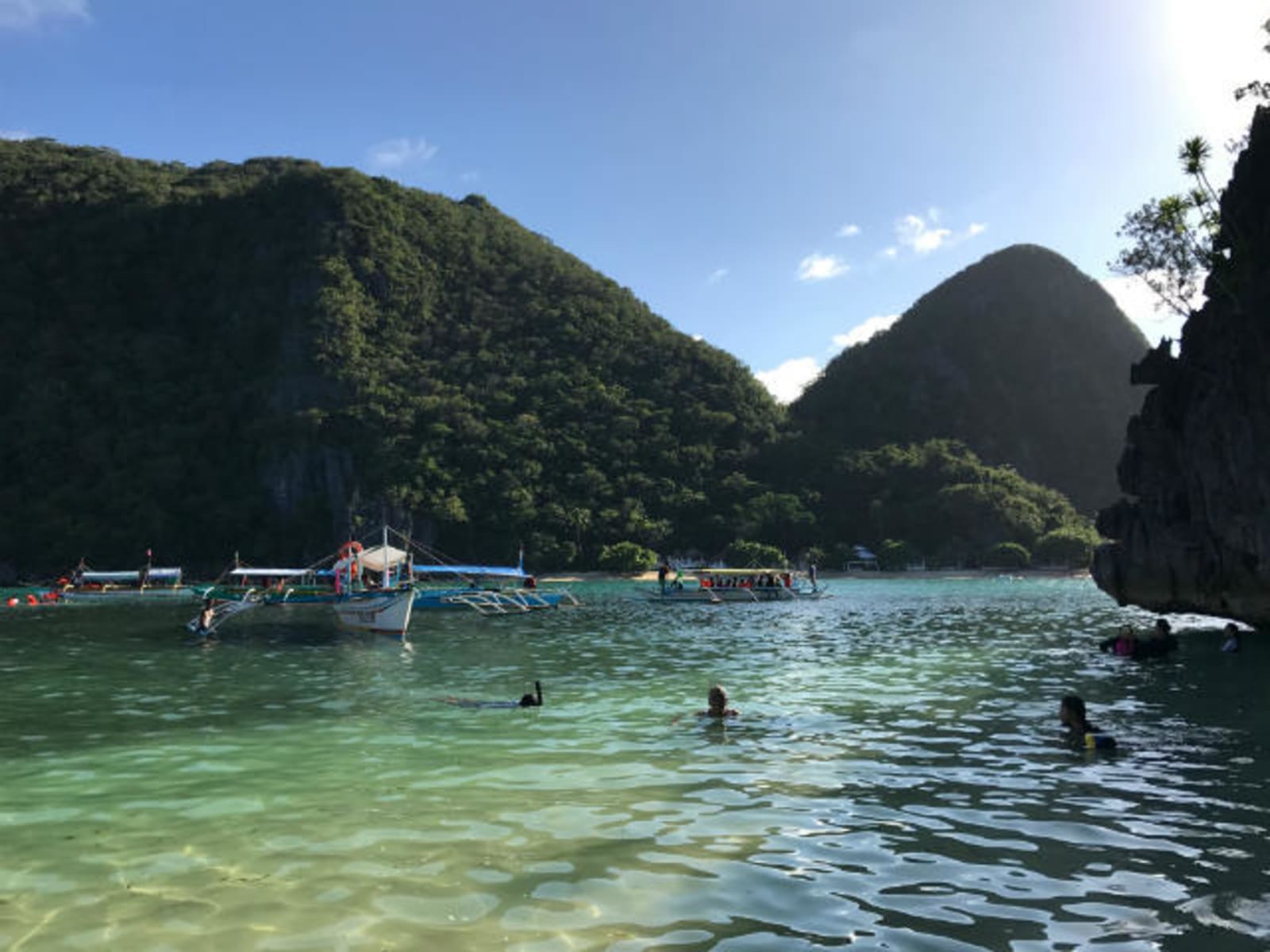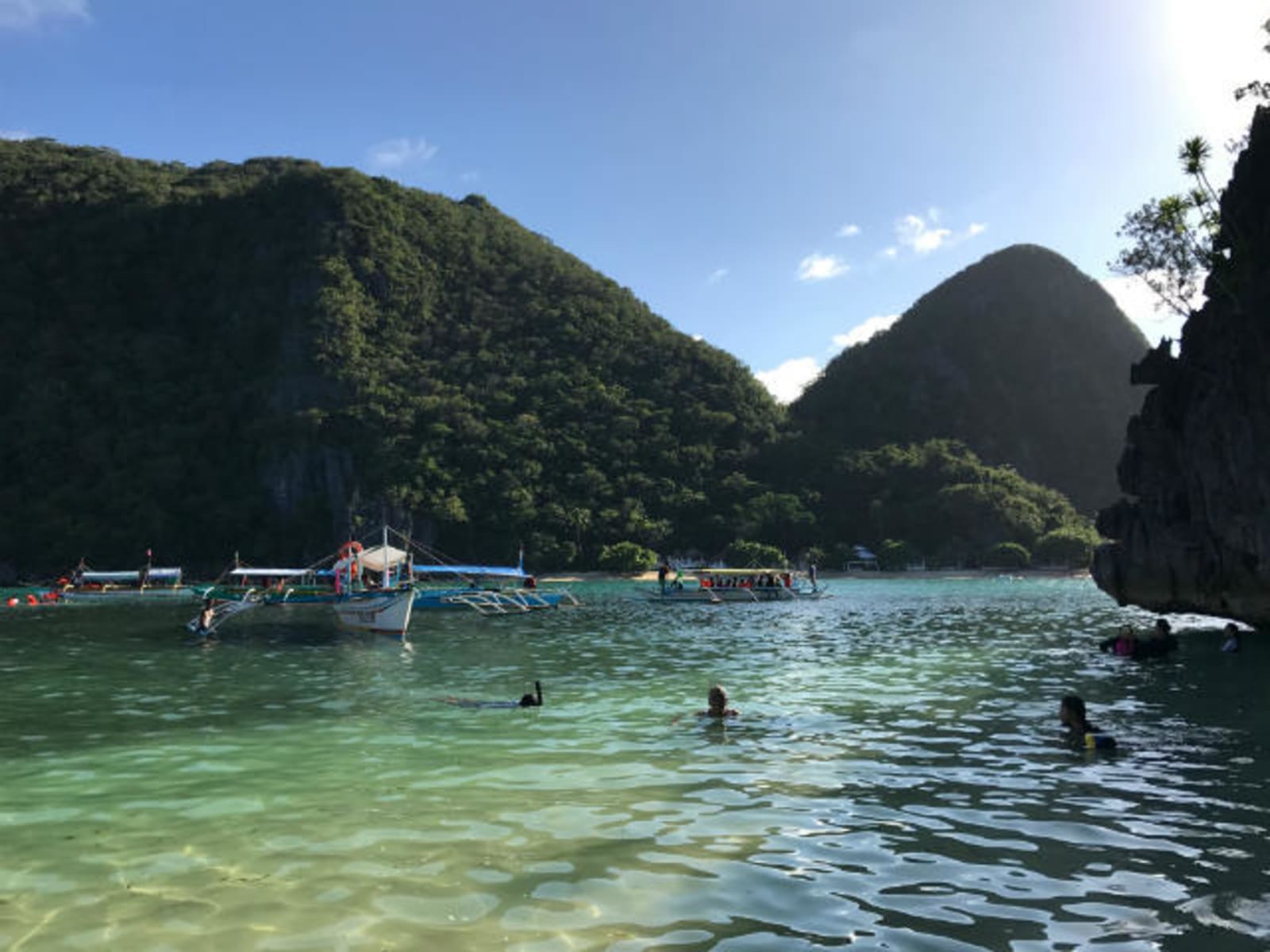 We met our guide, Kuya Jun, jumped into our outrigger, or bangka, and were off. We pushed off into the open ocean and the crystal clear water below us revealed a vivid technicolour of bright coral, neon fish, and spiked sea urchins. We navigated between lush emerald green hills and anchored ashore from one small bay, lagoon, and beach to the next.
We visited about eight islands on the first day. Some of them were so small, it was hard to believe that a little beach sandwiched between two limestone rocks was an entire island called Lahos, which translates to "through" or "to vanish" – which is what happens during high tide.
The Caramoan Islands are an untouched, wild paradise. It's a quieter and a bit of an obscure travel destination compared to Boracay and Palawan, with fewer developments in the works. The Caramoan's beaches rival some of the best in the world. The islands are rich with powdery soft sand, crystal clear water, and surrounded with soaring limestone cliff formations.
Gota Beach is one of the most popular beaches in the Caramoan Peninsula and one of the first stops on our island-hopping tour. Gota's famous landmark, Explorer's Rock, let's you know you've safely made it to Gota. Gota Beach has two caves, the Big Gota and Little Gota. The Big Gota leads you to Little Gota, which leads you to a white sand beach. We didn't spend a lot of time here, but it's definitely worth finding your bearings here.
We also anchored at Manlawi Beach, which looks like a vision within a dream. An infinite, serene, vast open space fills the surroundings with nothing but clear turquoise water, soft white sand, and palm trees. We climbed out of our bangka and kicked back in a floating hut not long before a man with a canoe filled with beer made a perfect situation even better. Manlawi Beach has a sandbar that you can walk to from your floating hut and feel like you're on your own deserted island.
We visited Sabitang Laya, one of the islands used for filming Survivor. Although filming hadn't started yet, most of the island was closed off so that the obstacles built for the set couldn't be filmed or captured before the series events took place. The beach is narrow and lined with soft white brown sand. On the other side of the beach, there were giant limestone rock formations that, if you could imagine it, made a perfect backdrop for a Tribal Council meeting.
I left my parents behind and got on a flight from Naga back to Manila to meet up with two girlfriends flying in from Canada. 
Palawan
Palawan is a world-class region that has been voted one of the best islands in the world, by Travel + Leisure and Conde Nast Traveler. El Nido's Big and Small Lagoons boast dramatic limestone cliffs and the calm, clear water beaches are as incredible in real life as they are in photos – if not better. Puerto Princesa is rich with culture, fascinating history, and delicious food.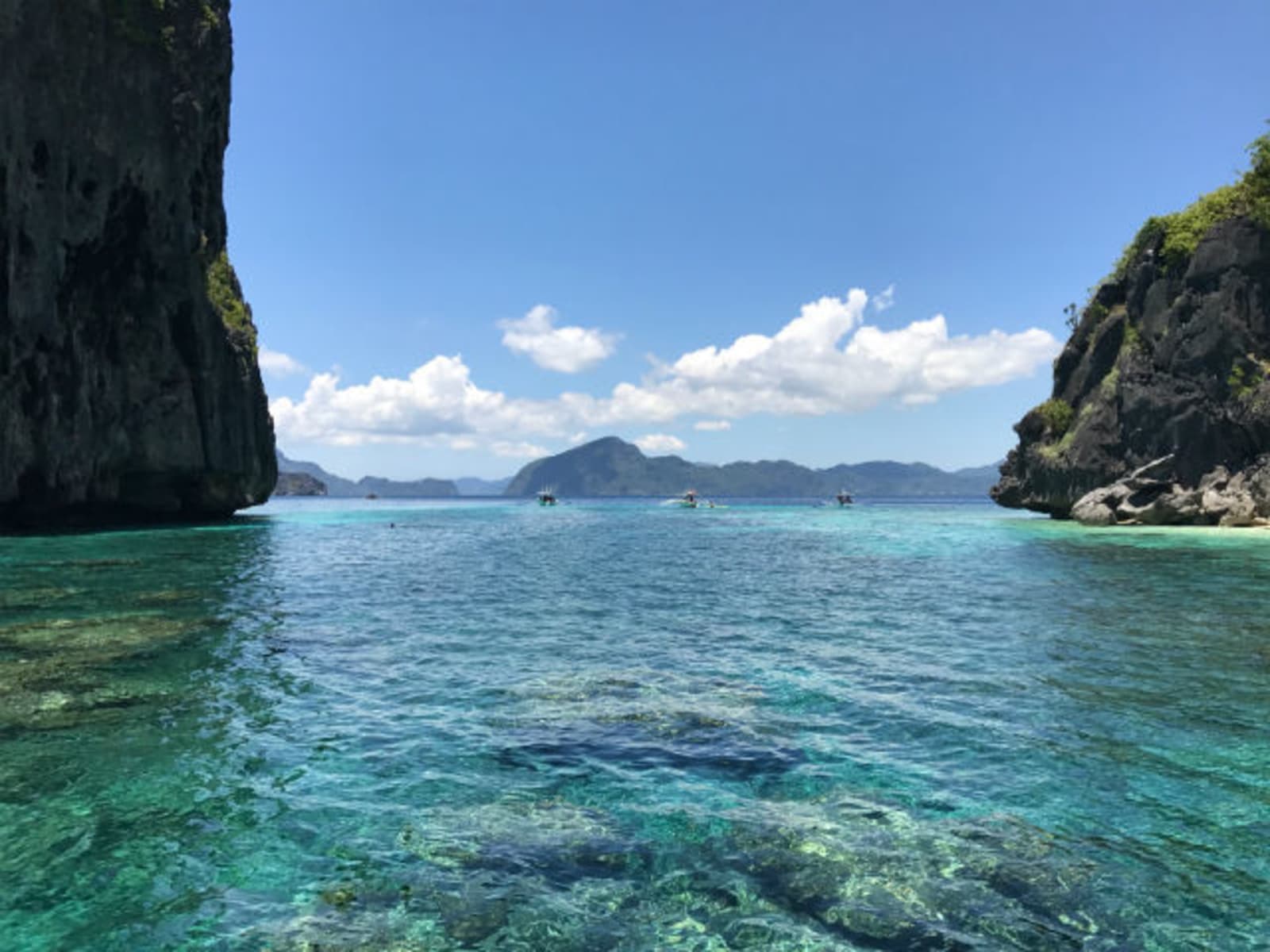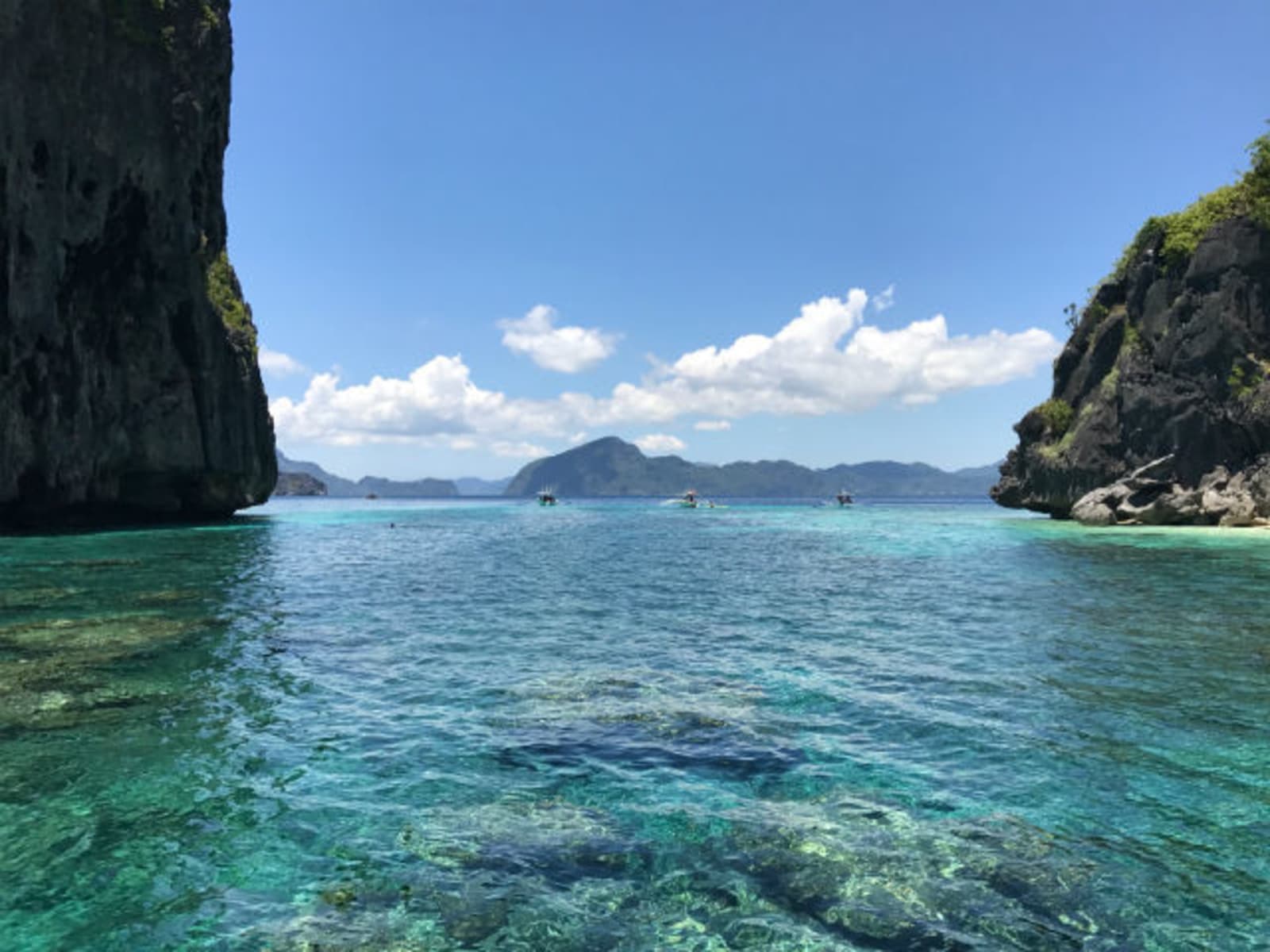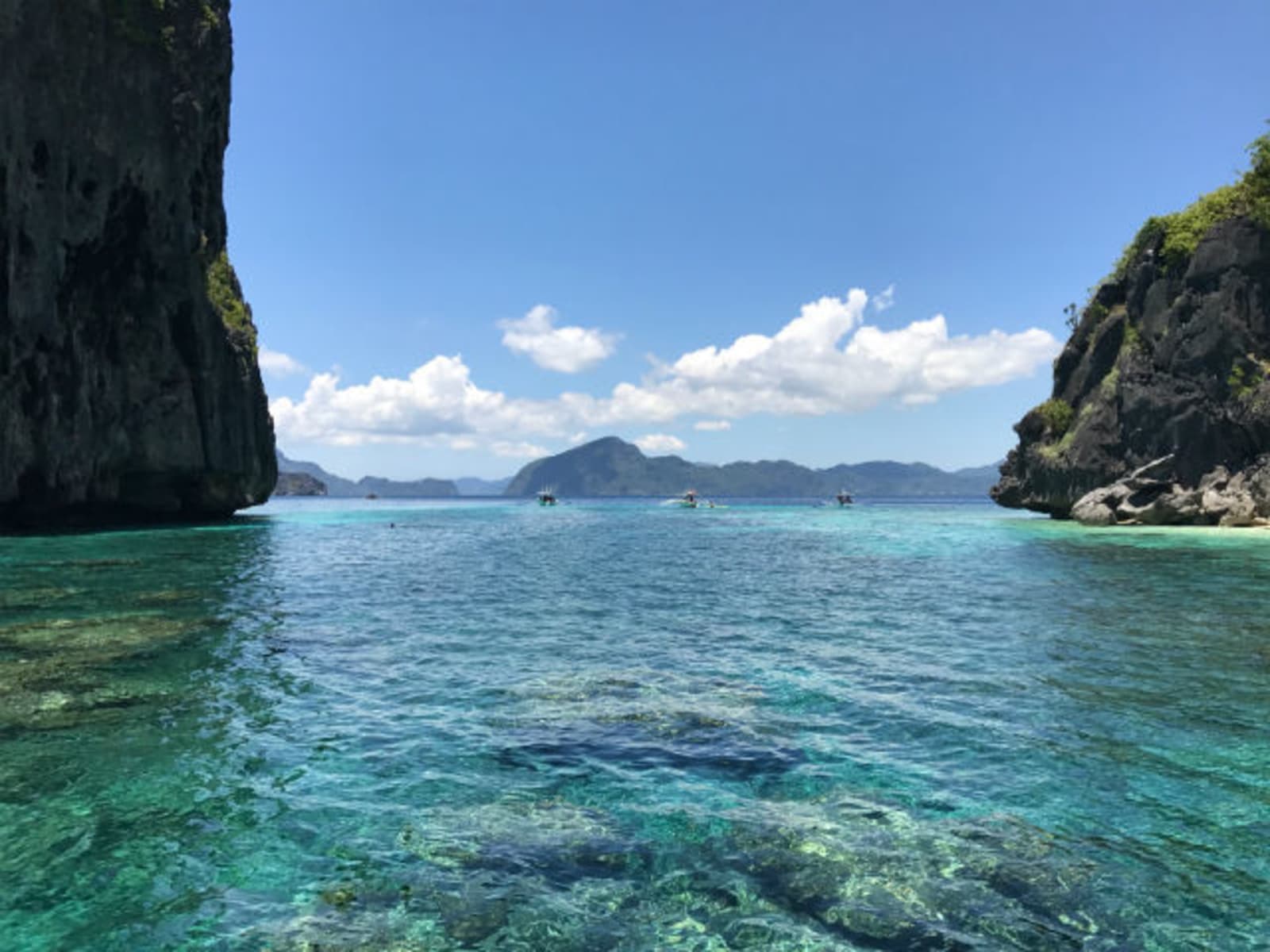 Island-Hopping in Palawan
If you love fresh seafood as much as we do, you're in luck. We couldn't help ourselves here. Seafood restaurants could be found all along the beach in El Nido's hotel district. BBQ pits were stationed outside of restaurants and BBQ masters grilled up fresh catches of the day. We dined on the most delicious, fresh made-to-order scallops, lobster, fish and calamari and sipped on cold beverages while the sun set.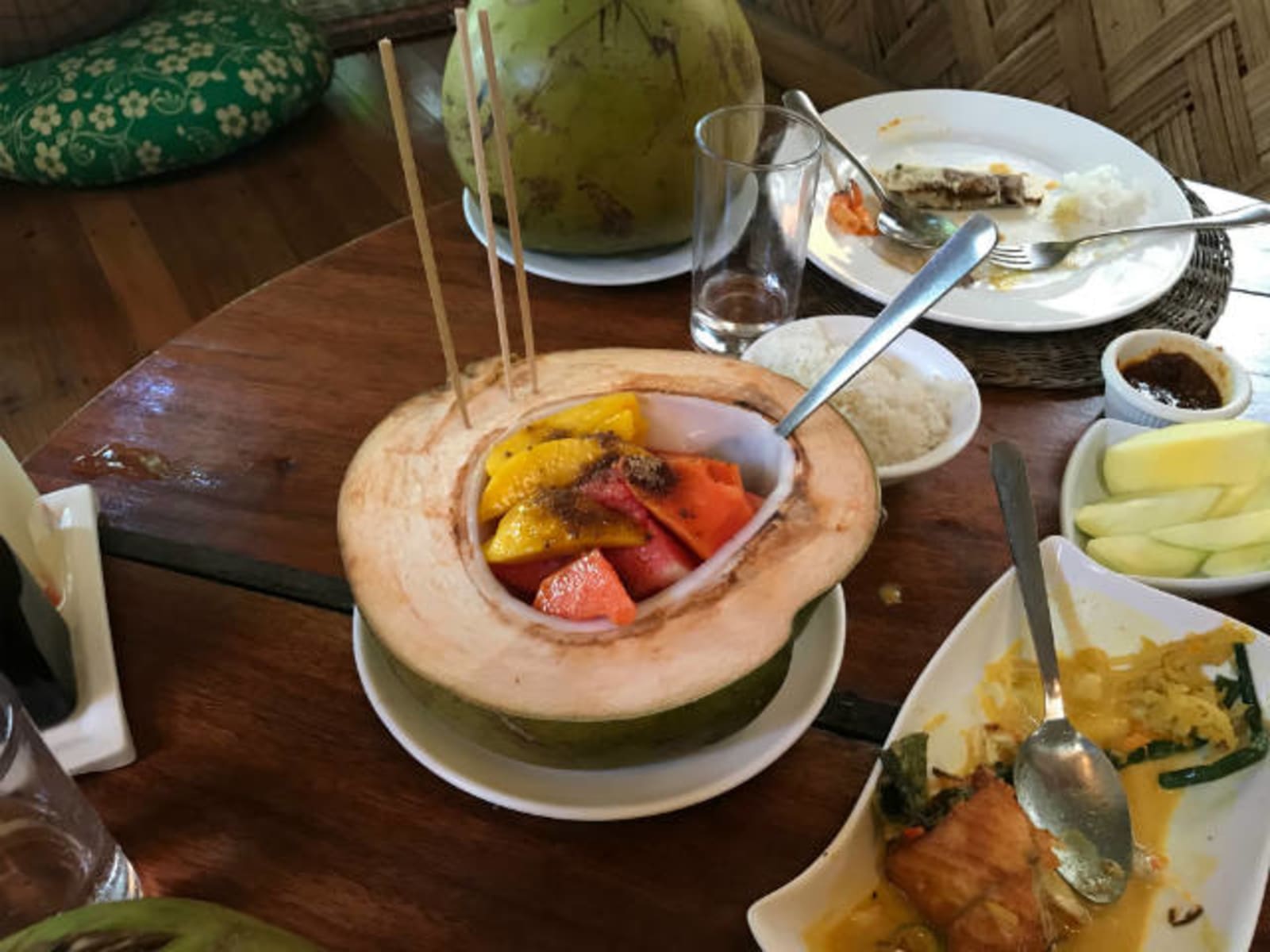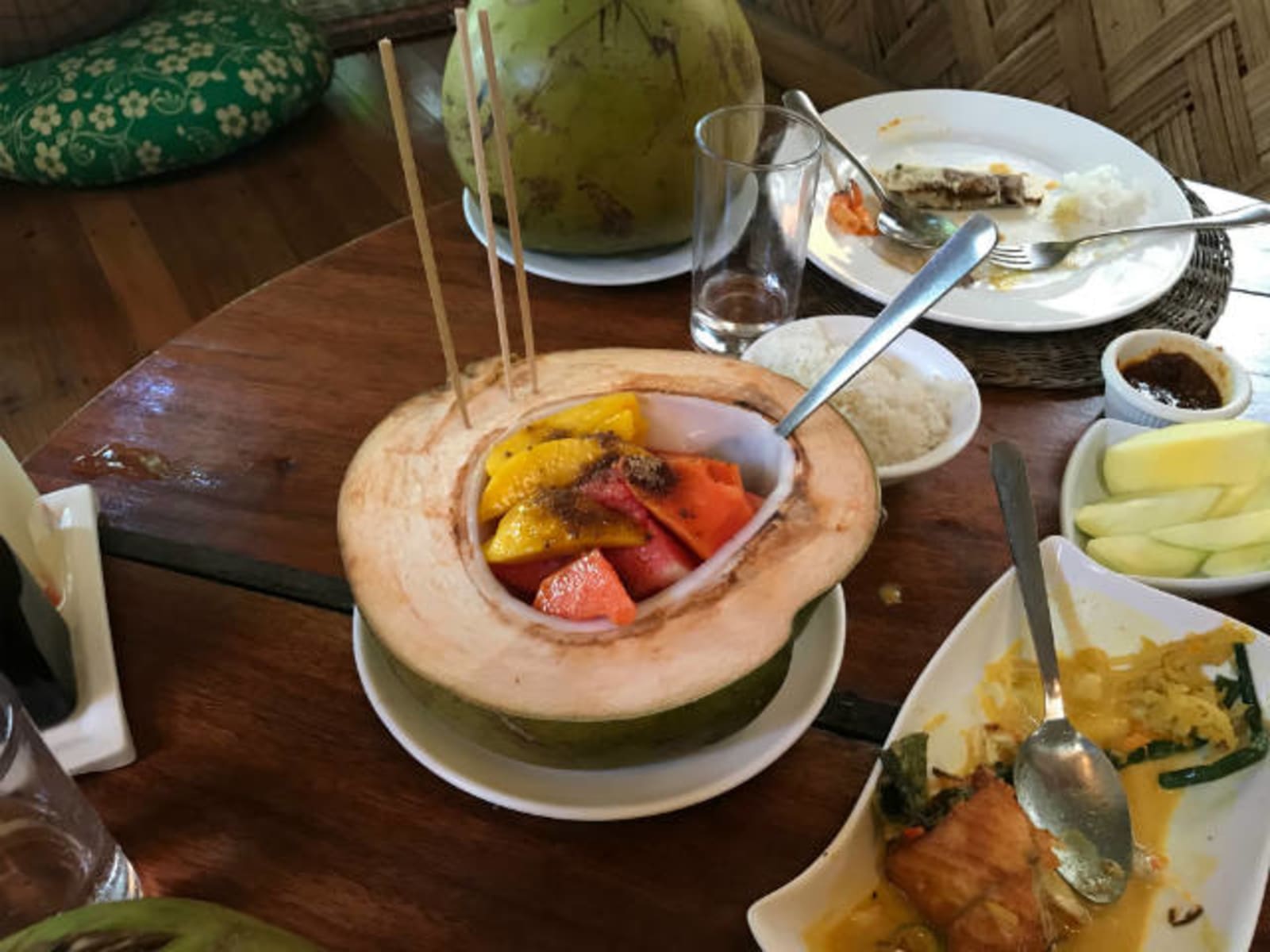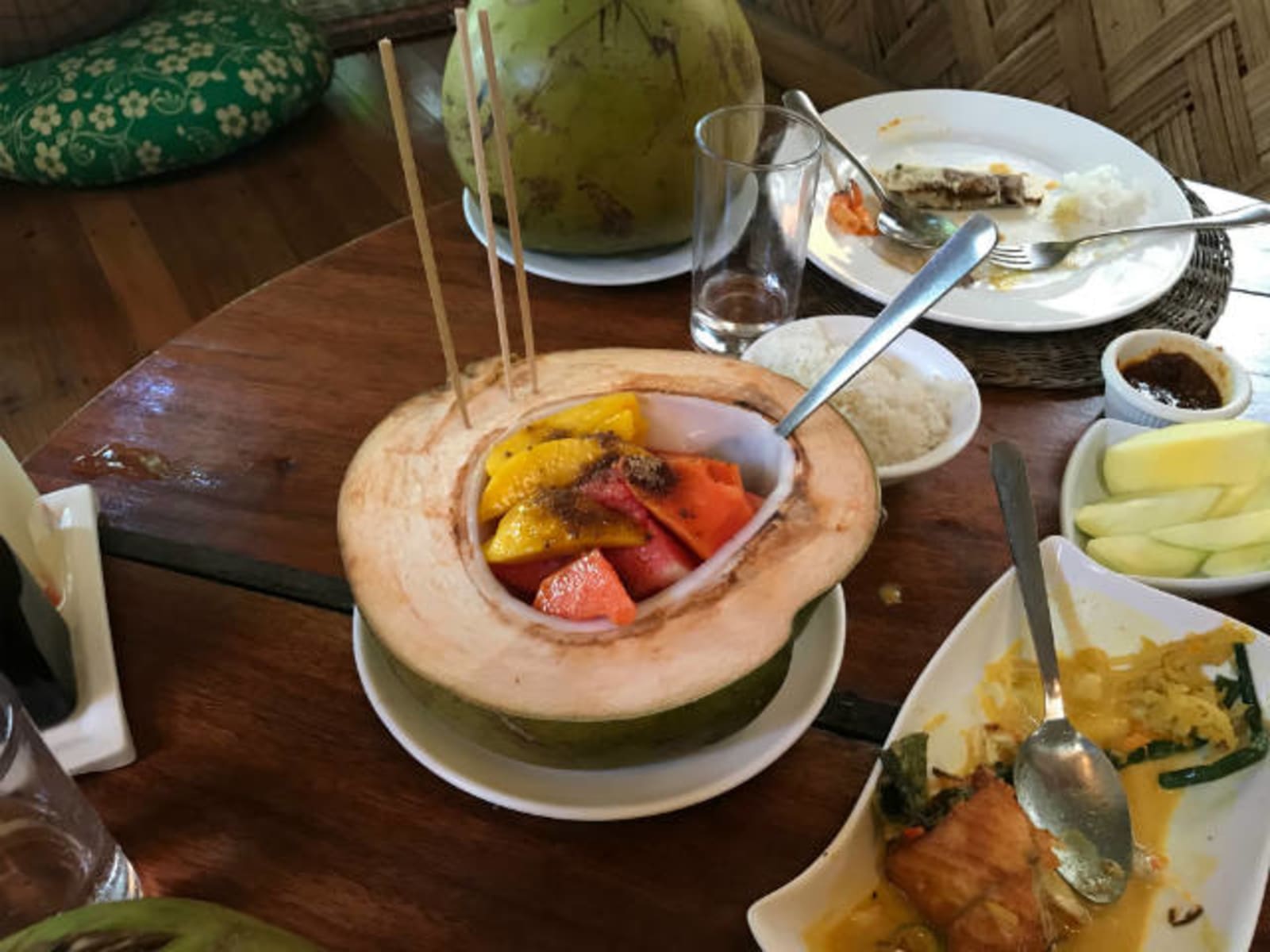 The next morning we got ready for a full day of island-hopping. The sun was high and there was not a cloud in the sky. By mid-morning, it was 25C, and by high noon, it was 33C. Otherwise known as perfect beach weather. The water was body temperature, so it didn't even feel like being in water at all. Just floating in an existential space and time.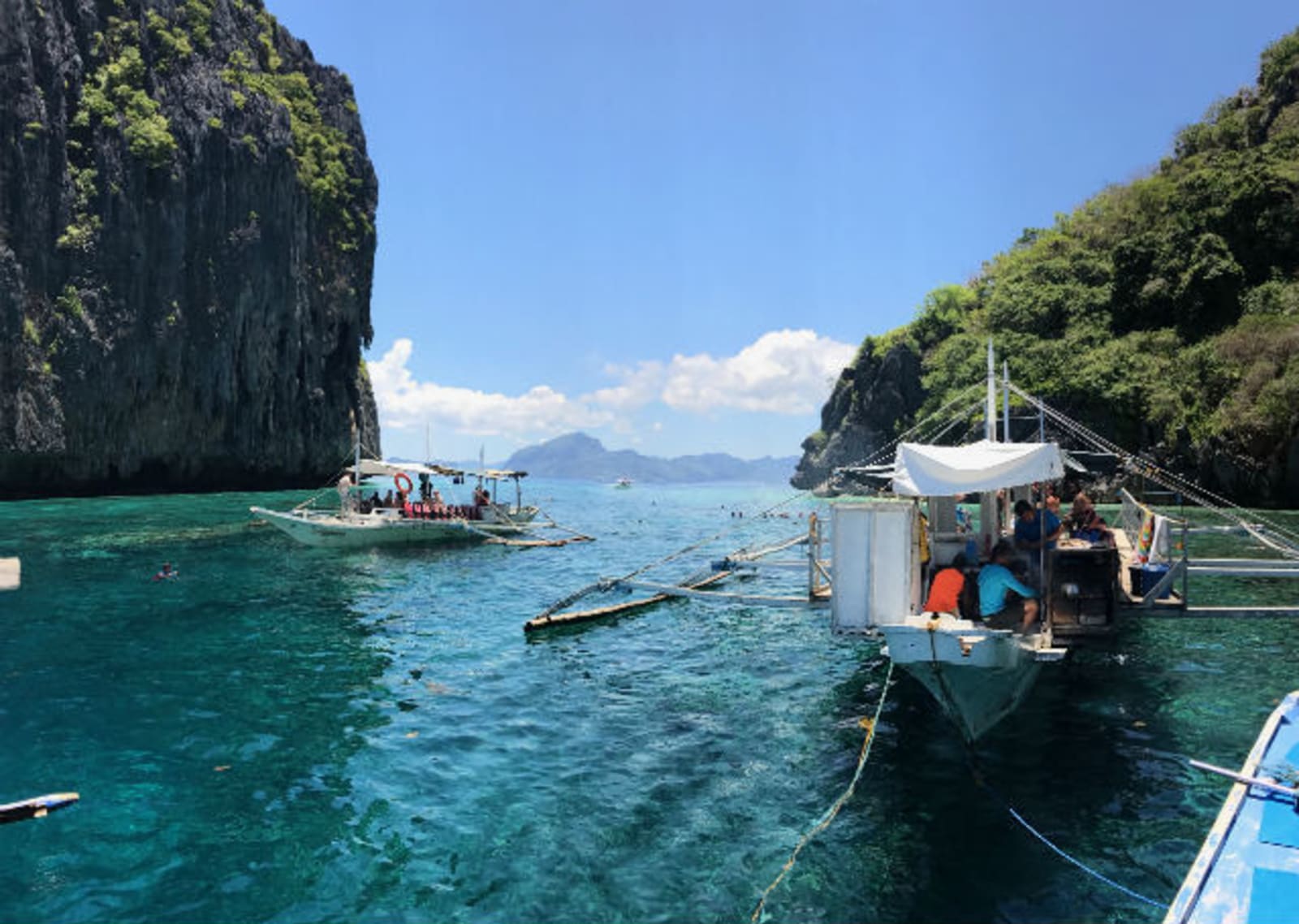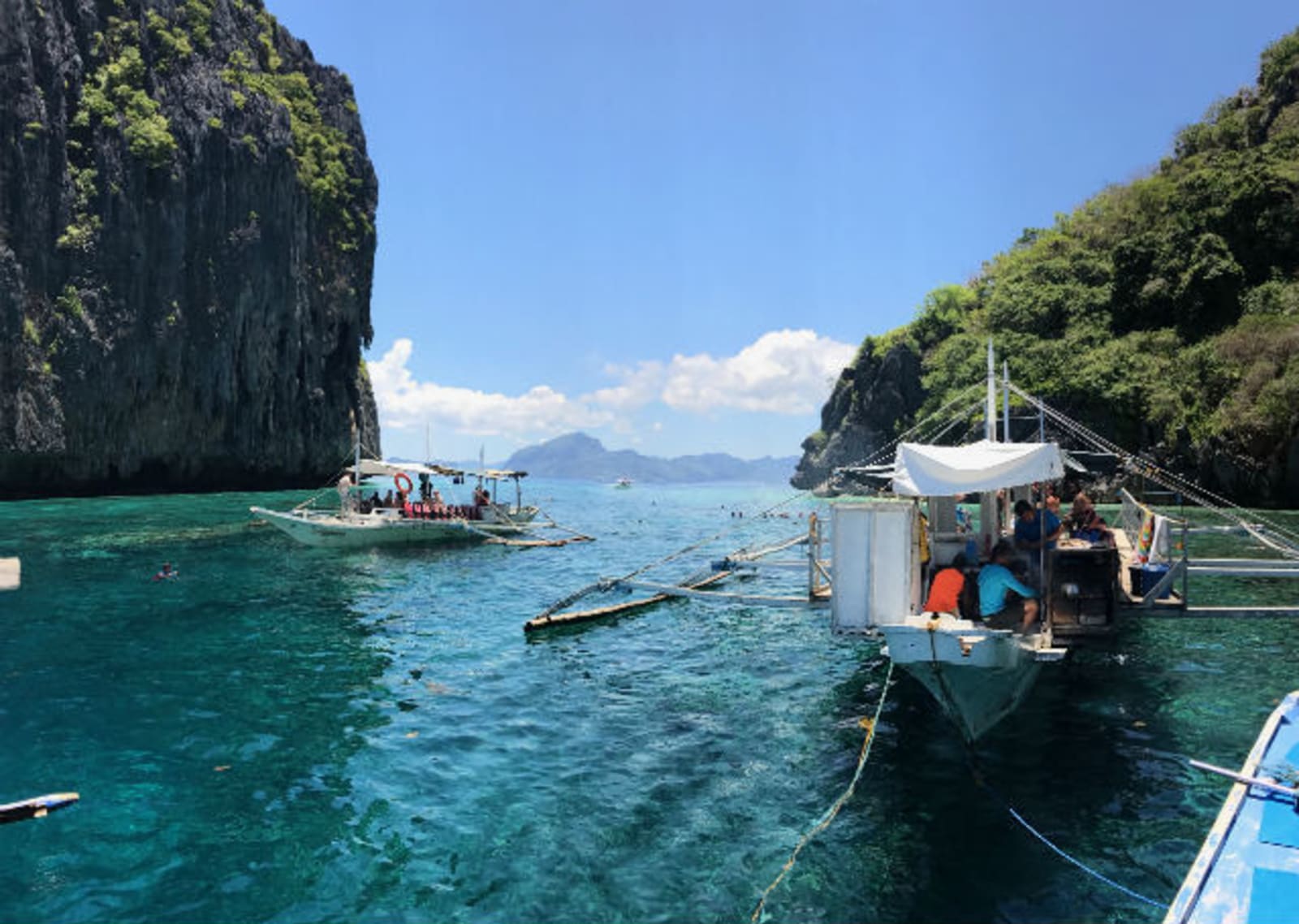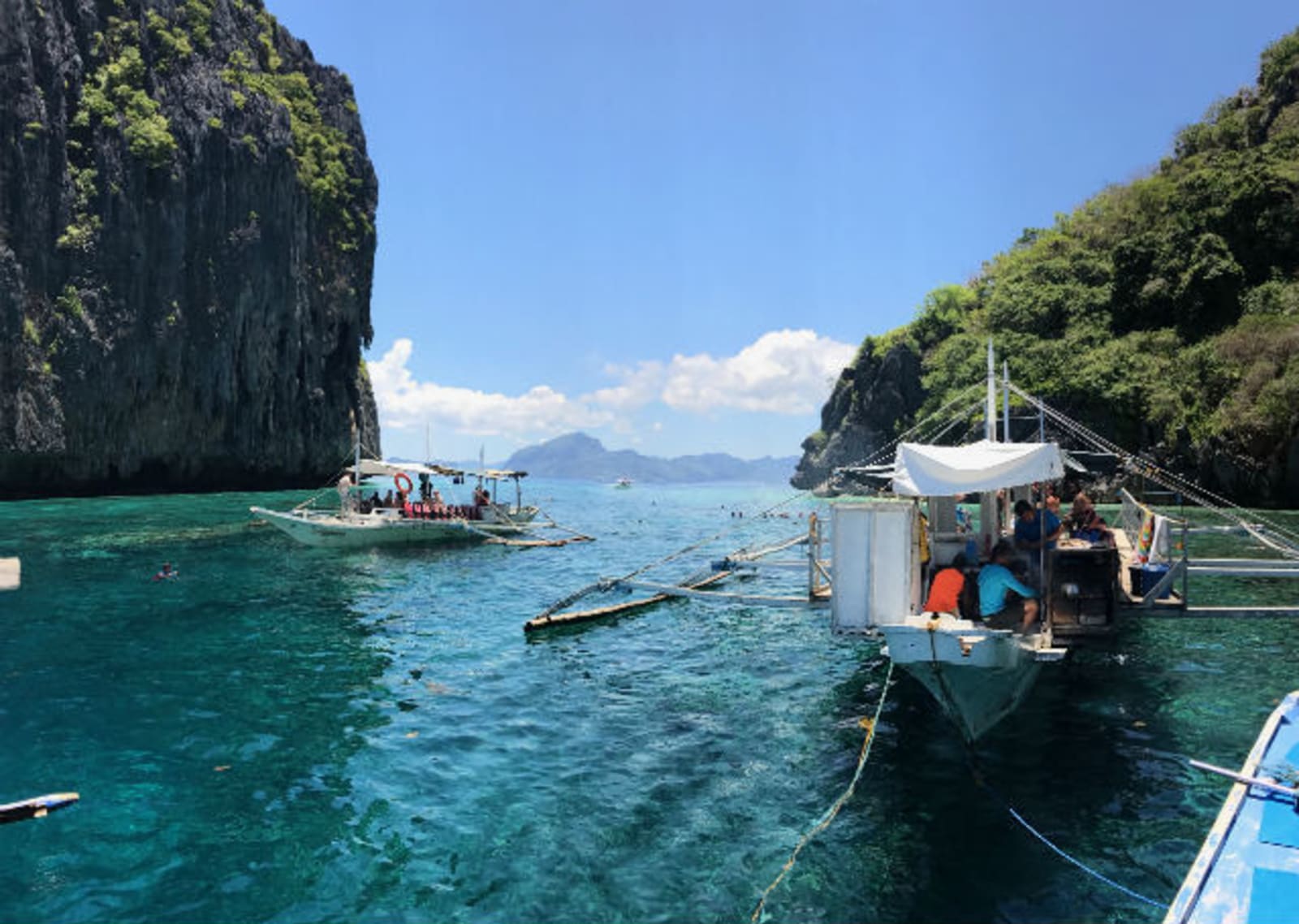 Our first stop in El Nido was Secret Lagoon. We sailed along the clear water in our bangka and watched the coral beneath us disappear as we cruised further into deeper water. We made it to our first island, anchored ashore, and disembarked into waist-deep water and took a look around as we cooled down and floated in our life jackets like buoys. We eventually inched our way toward the caldera, a hot spring hidden in the lagoon.
Shimizu Island is a popular snorkelling spot because of its calm, clear water. Here you'll see schools of colourful fish, coral, and if you have the right boat guide, he or she will show you the deep underwater tunnel. Or, not. Legend has it, the Japanese diver the island is named after, was also a scuba diver who unsuccessfully made it through the tunnel. For divers, maybe this one's a good one to admire from afar.
The Small Lagoon and Big Lagoon are narrow waterways that pass between limestone cliffs. It's a popular spot to jump out of your boat, rent a kayak (they usually come straight to your boat), and take in the epic scenery. On our last stop, Seven Commandos Beach, we laid in the soft white sand as the sun started to set and smugly raised our coconut cocktails to another fine, successful day.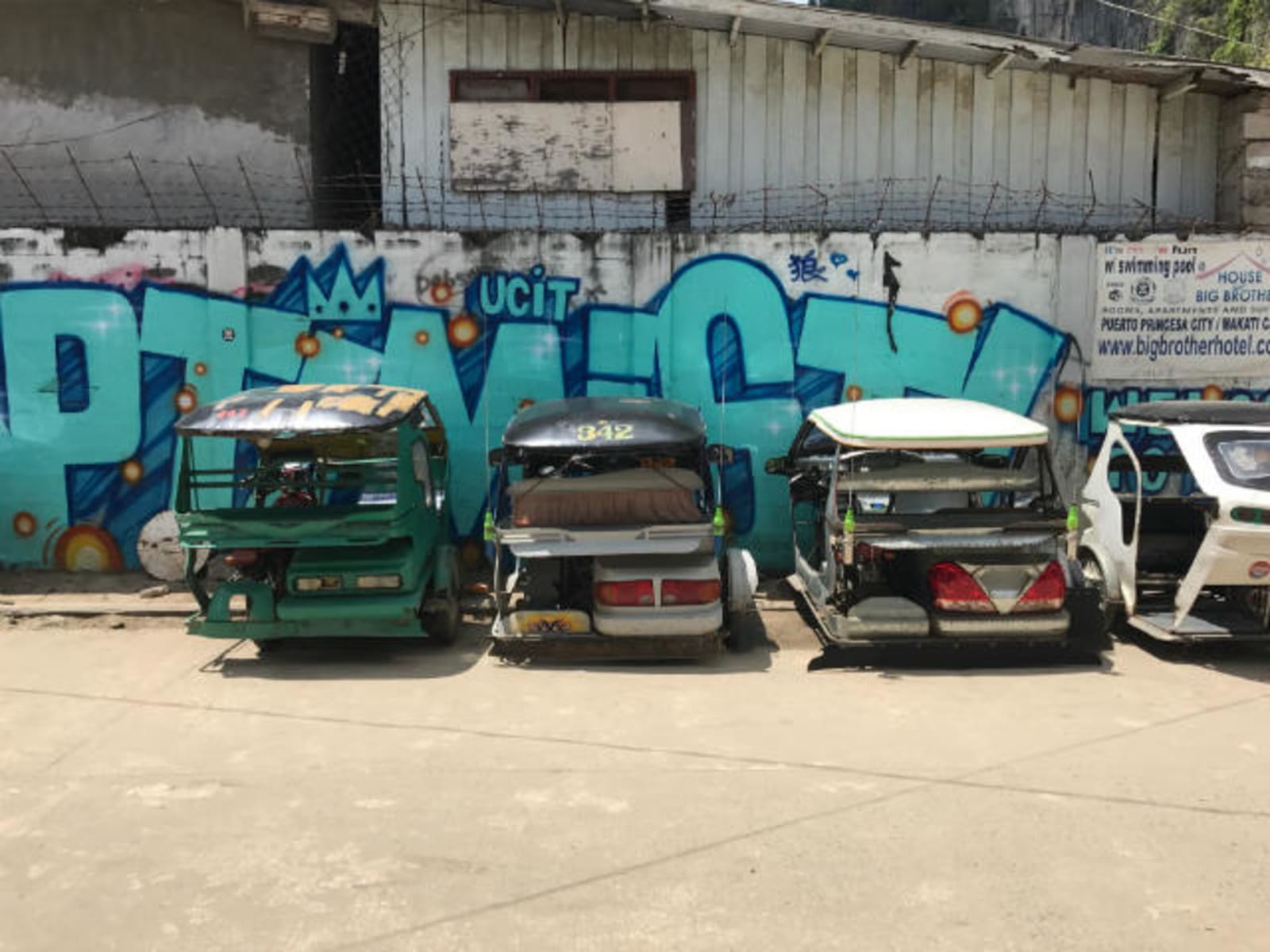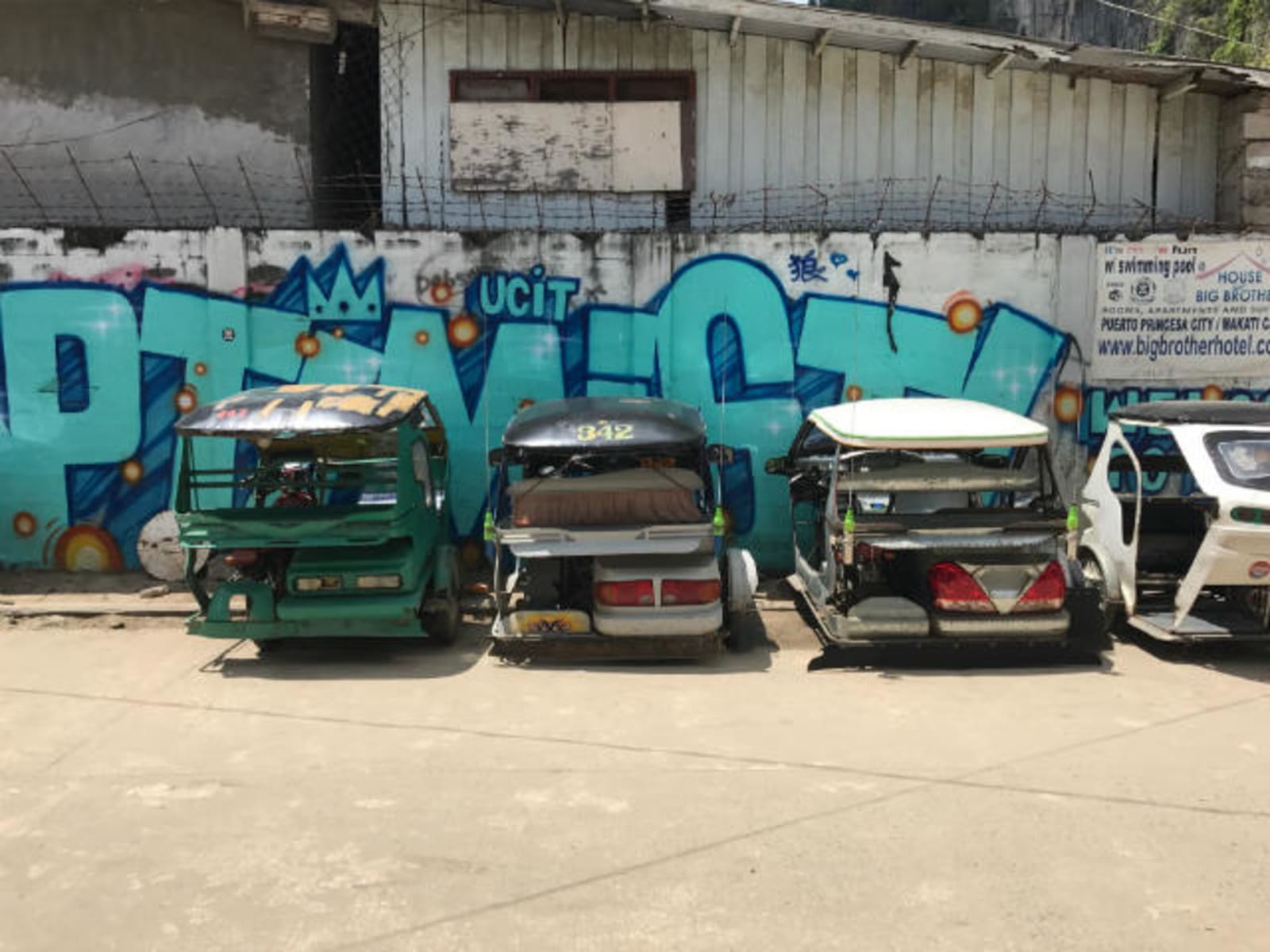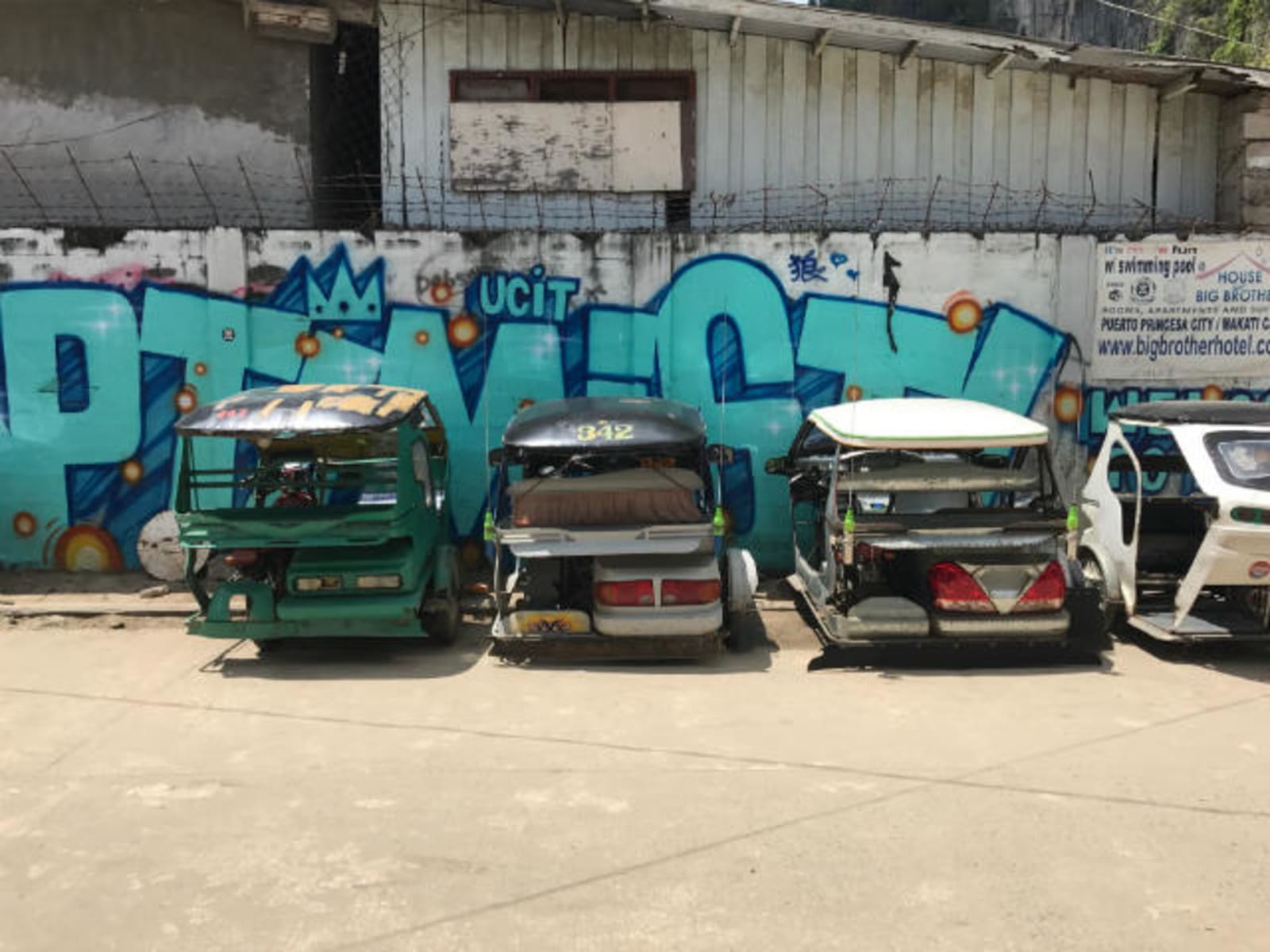 We were set for our road trip. We made a final stop at a small bakery in El Nido called Midtown Bakery that sold fresh Filipino baked goods and stocked up at pesos a piece. There were line-ups here every morning, crowds of people just waiting for fresh baked sweet breads, pan de sal and ensaymada, fresh out of the oven. We waved goodbye to El Nido and boarded a bus for a five-hour journey to Puerto Princesa, a picturesque coastal town surrounded by clear water, the famous Honda Bay, and the lazy Iwahig River.
Cebu & Bohol
Cebu and Bohol are popular tourist destinations for snorkelling, diving, and white sandy beaches. Adventure is to be found on both islands, whether you're up for a low-impact hike through Kawasan Falls in Cebu, or a zipline adventure over Loboc River in Bohol. Here, you can let your stress melt away on the beach, or jump off a cliff and get your adrenaline pumping. It's a win-win situation.
Cebu
Cebu is one of the most popular beach destinations in the Philippines. Its tourism grows every year and visitors flock to its turquoise waters and white sands for sun, sand, and diving. Cebu City is a sprawling metropolis with restaurants, nightlife, and plenty of shopping. In Cebu, you get the best of both worlds – city and beach life.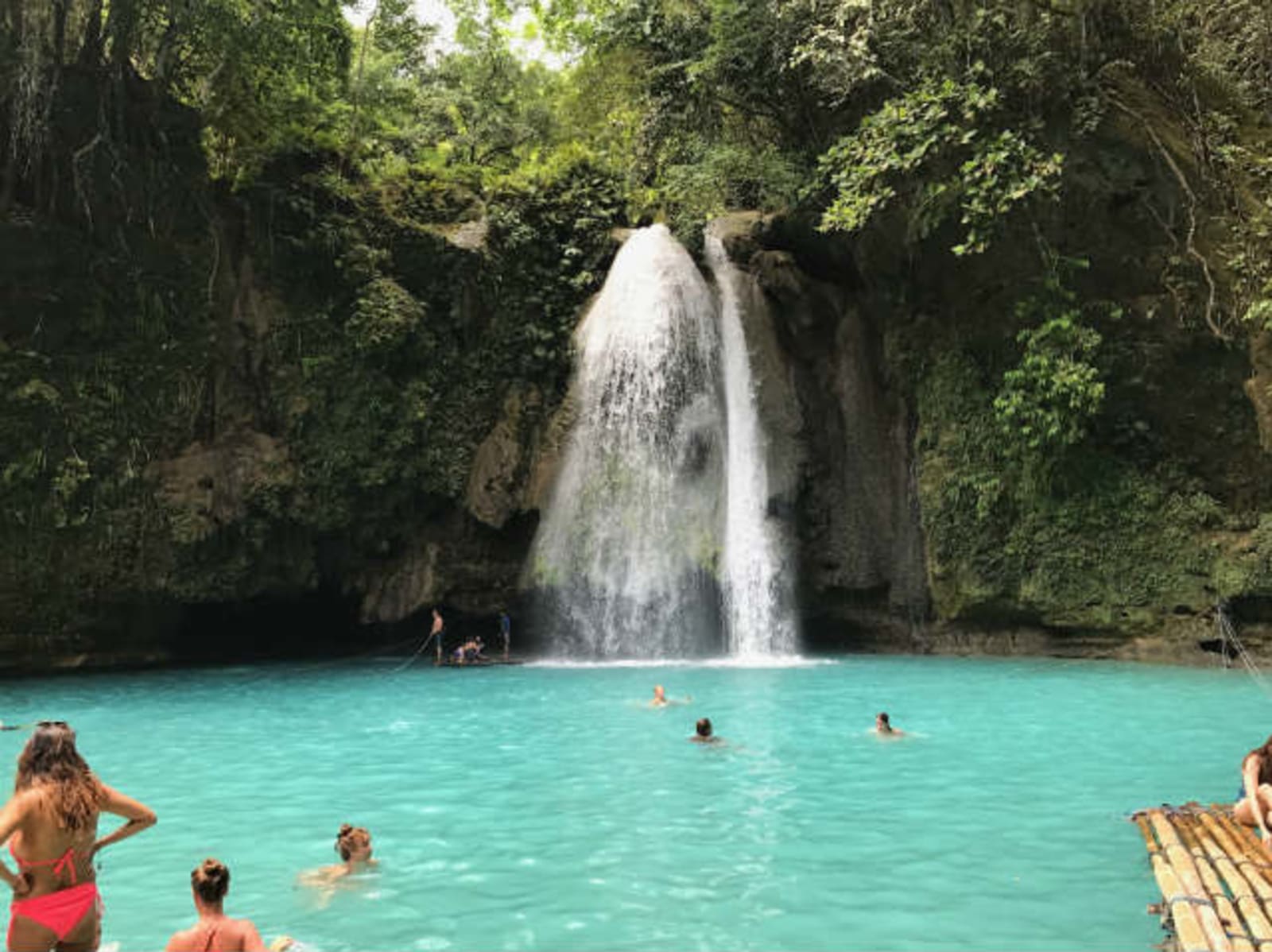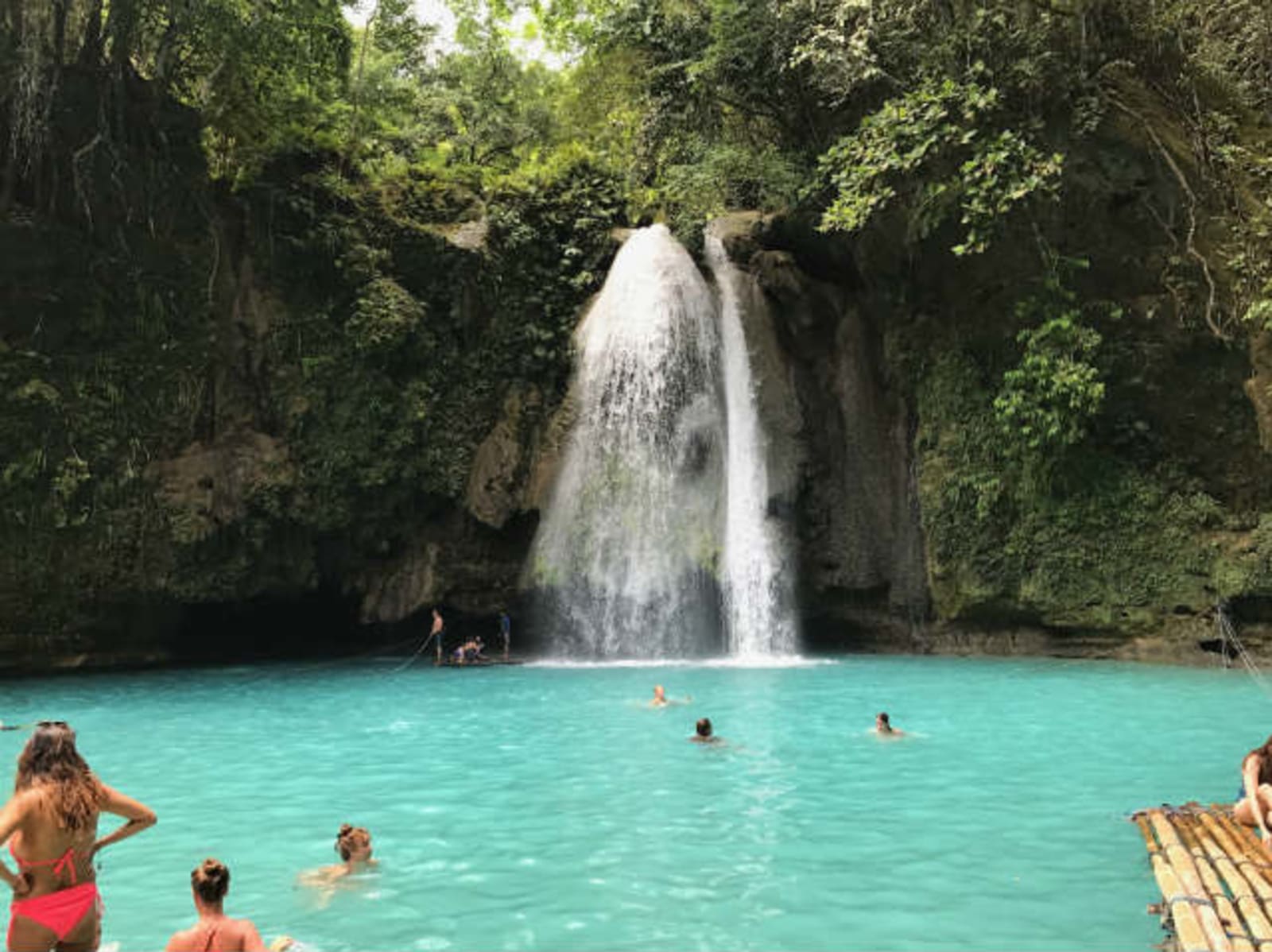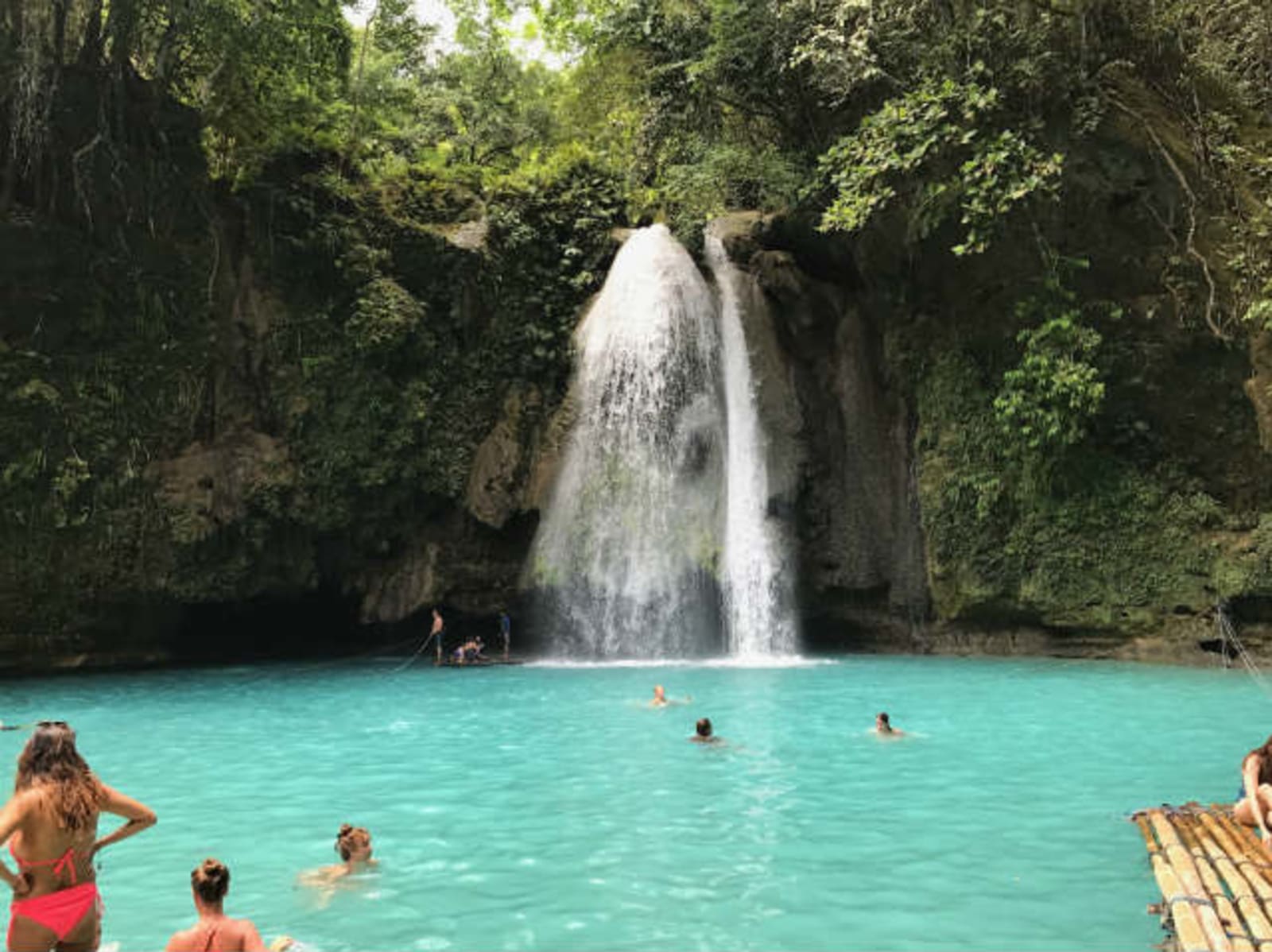 From Manila, it's about a 1.5-hour flight direct into Cebu. We stayed in Cebu City for a night and checked out the sights. One short Grab ride away (similar to Uber) and we were standing in front of Magellan's Cross, one of the most significant historic landmarks in the city. It's the cross Portuguese explorer Ferdinand Magellan planted in 1521 when he baptized the first Christian Filipinos. Magellan gifted the Rajah of Cebu and his queen an image of Santo Nino, which hangs in the Basilica Minore del Santo Niño. The basilica, adjacent to the cross, is the oldest Roman Catholic church in the Philippines.
The next morning, we booked a private car and headed to Kawasan Falls. Private cars are a pretty efficient way of getting around. We hired a driver to get to Kawasan Falls, about 2 hours away, to take us directly to the ferry terminal in Cebu so we could head straight to Bohol. In total, it was about PHP 4000, or about $100 CAD for all passengers.
Kawasan Falls is a cascading, natural spring waterfall with opaque turquoise water. The short hike from the entrance to the falls is a scenic one along a small creek. You can book a canyoneering adventure, go cliff-diving, or do a more relaxing raft ride under the falls. We opted for the latter.
With our swimsuits still on, we got back in the car and headed straight to the ferry to Bohol, a 2-hour boat ride away.
Bohol
Bohol, like its island neighbours, is blessed with stretches of white sand beaches that hug the coast line. But a closer look at this island will reveal a natural paradise with over 1,500 lush hilltops that change colour from season to season, mahogany trees that line a two-kilometre stretch of road, and church ruins that will inspire your spiritual side.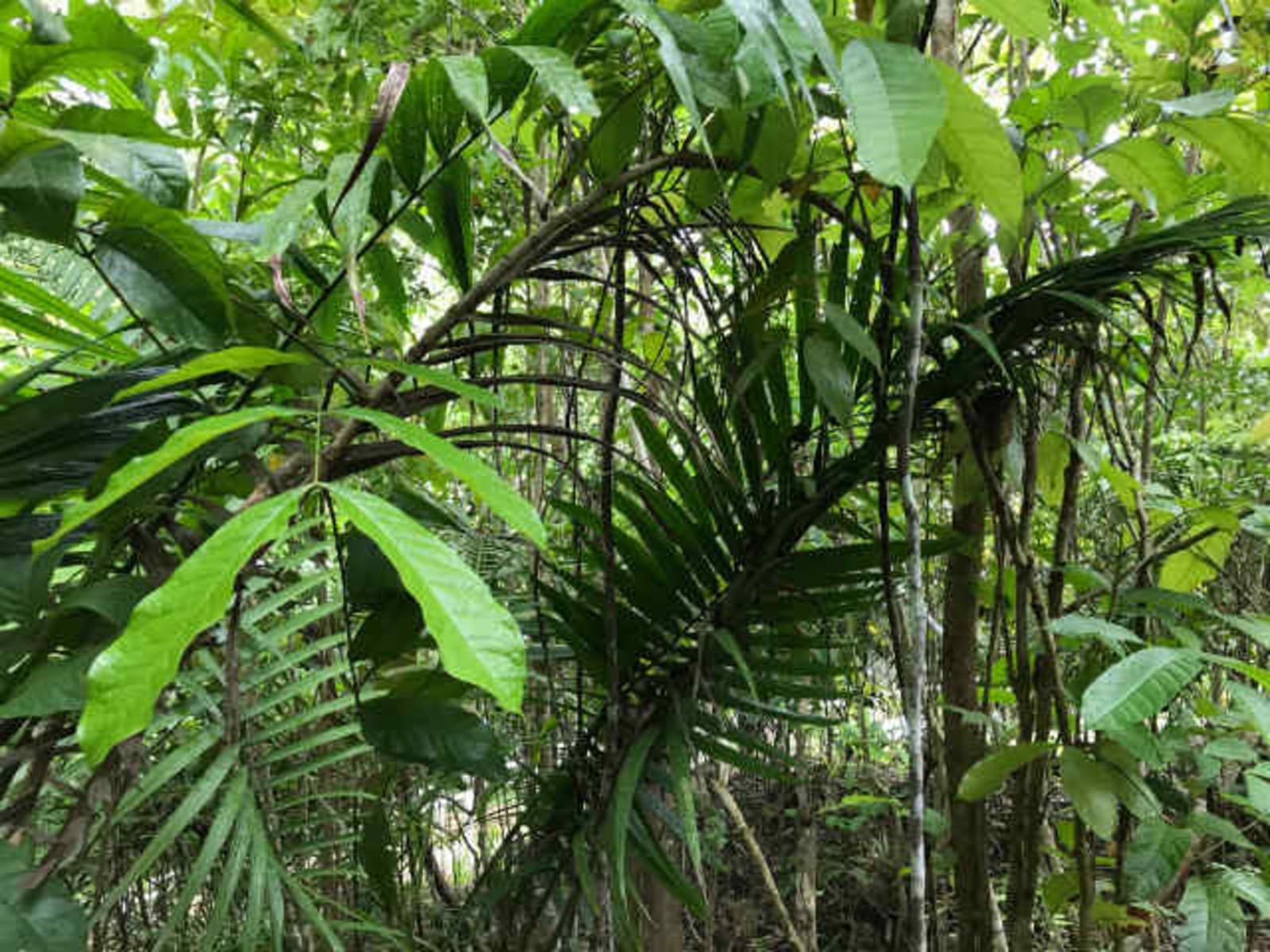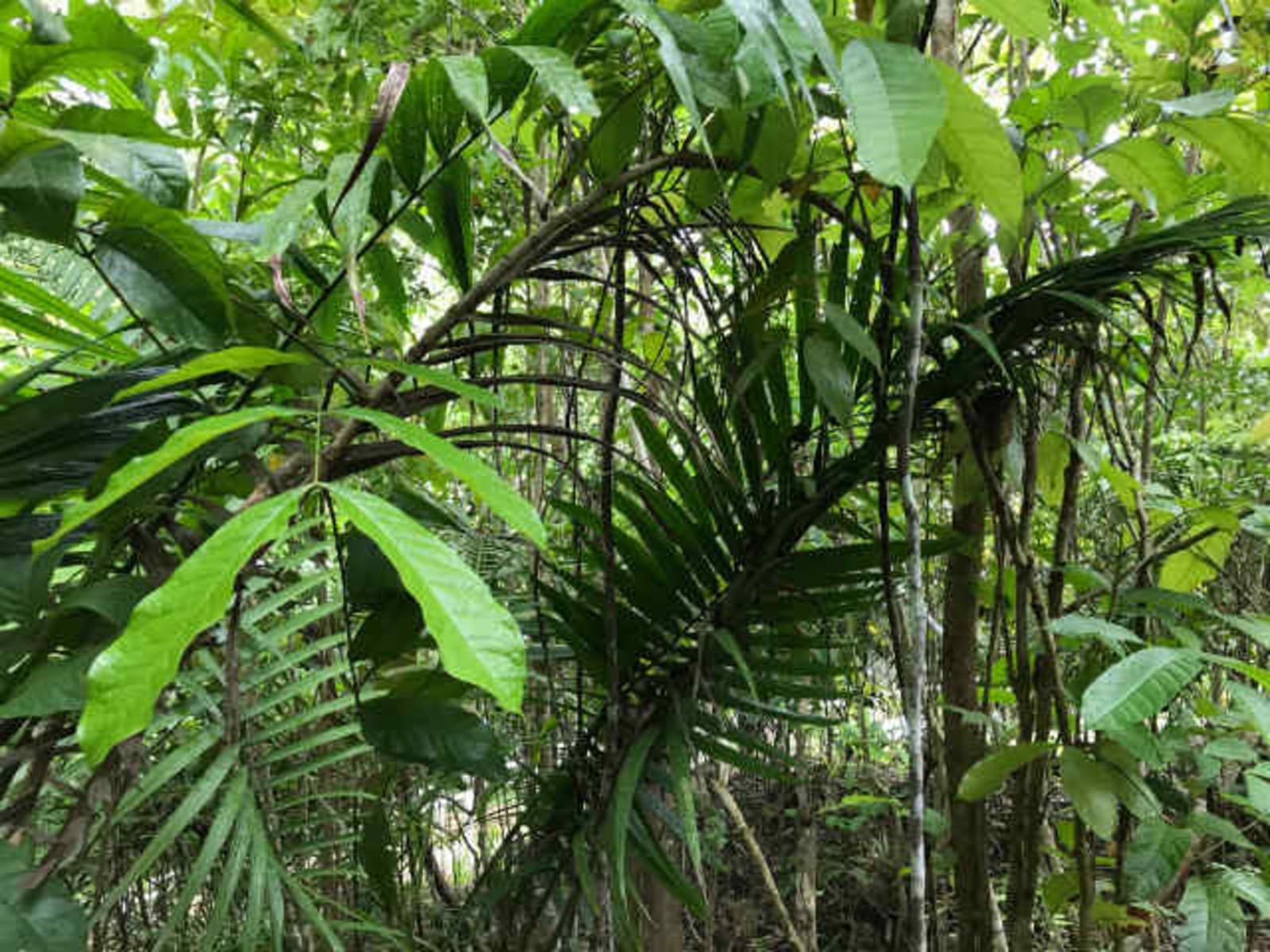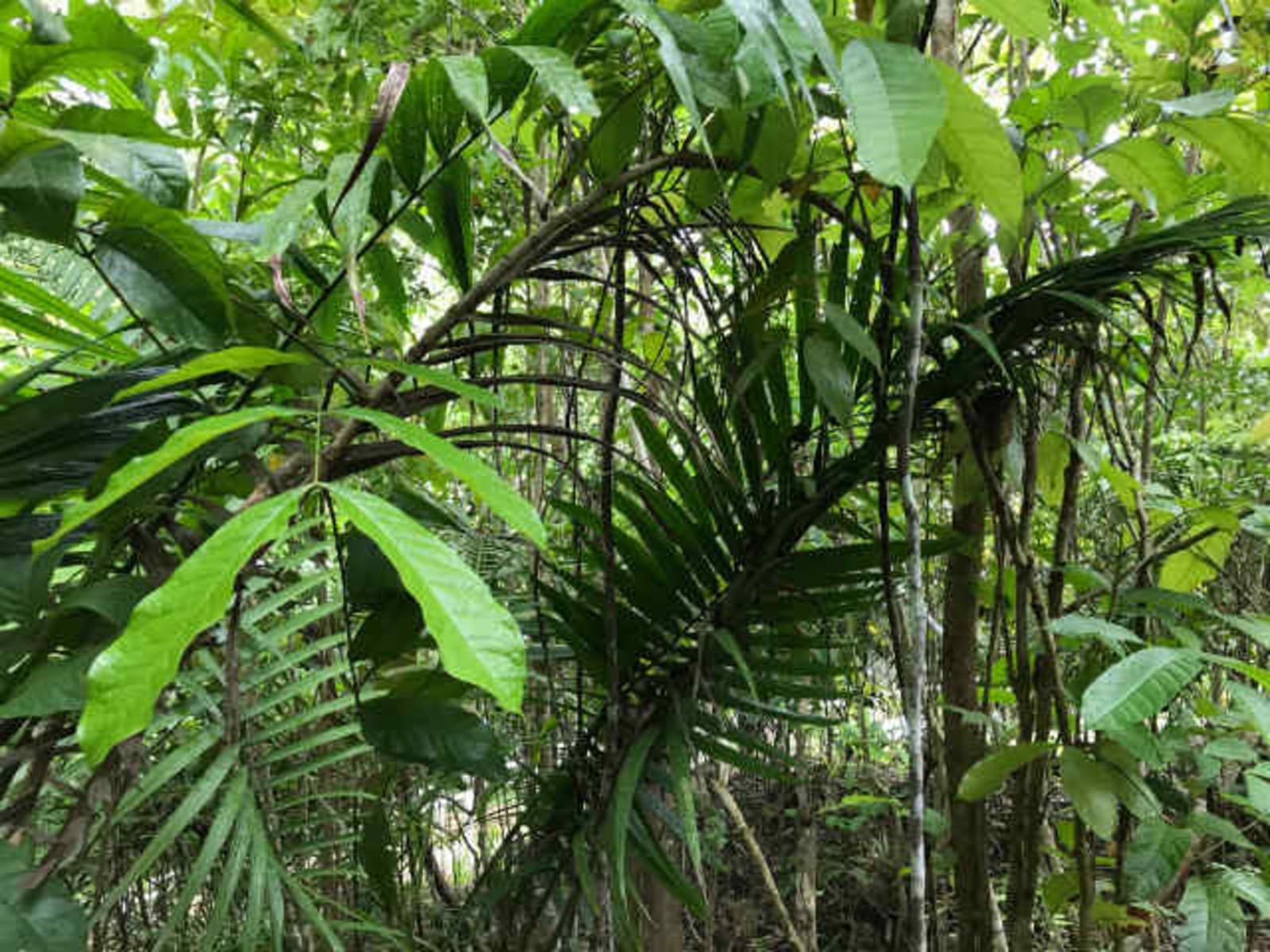 Panglao Island is connected to the main island of Bohol and travelled to for some of the best beaches in Bohol, like Alona Beach. The water is clear and perfect for snorkelling and diving. Panglao has a number of white sand beaches, including Doljo and Momo which are less developed and more popular with the locals, as well as Alona and Danao, two of the more developed areas with beachfront resorts and boardwalks.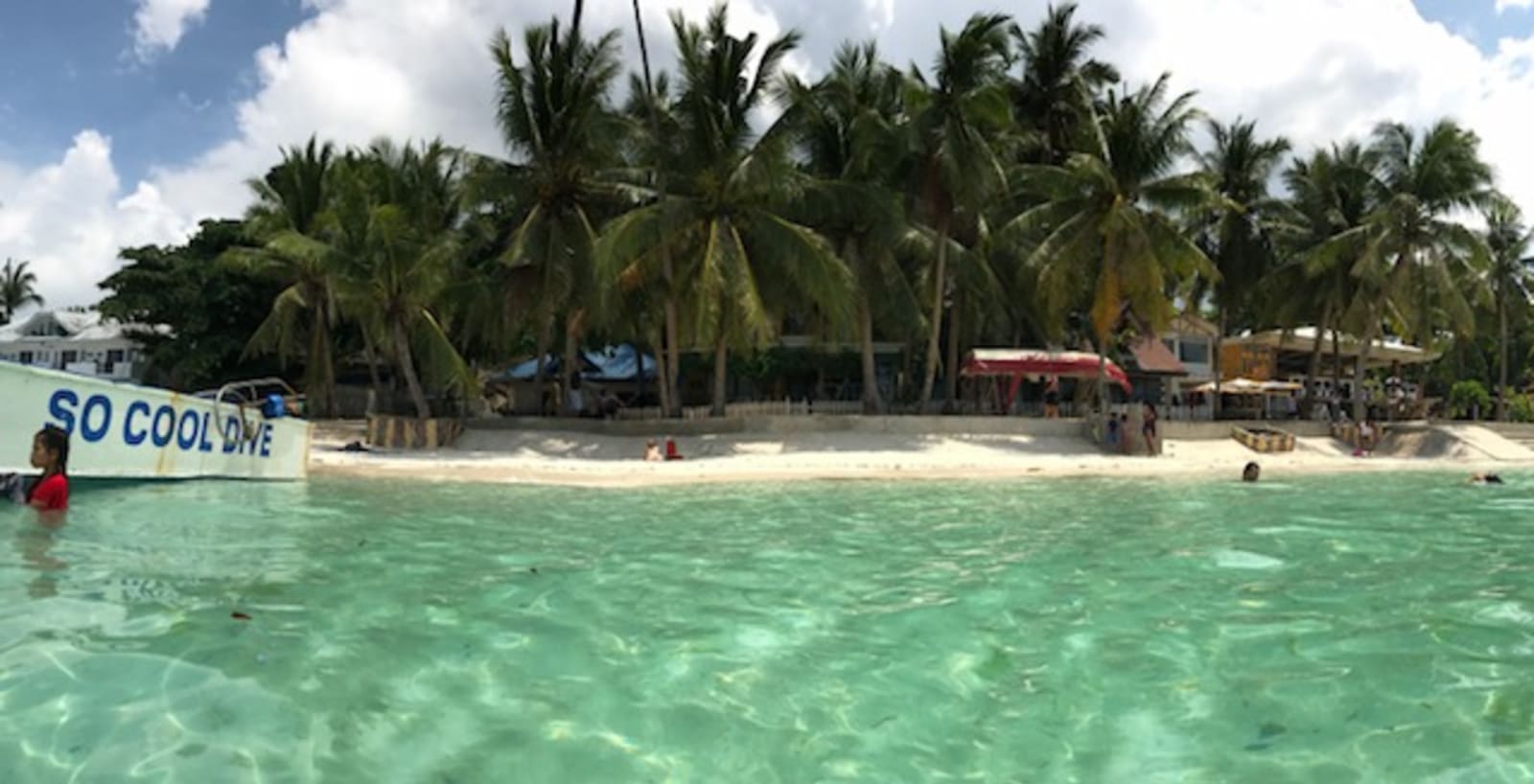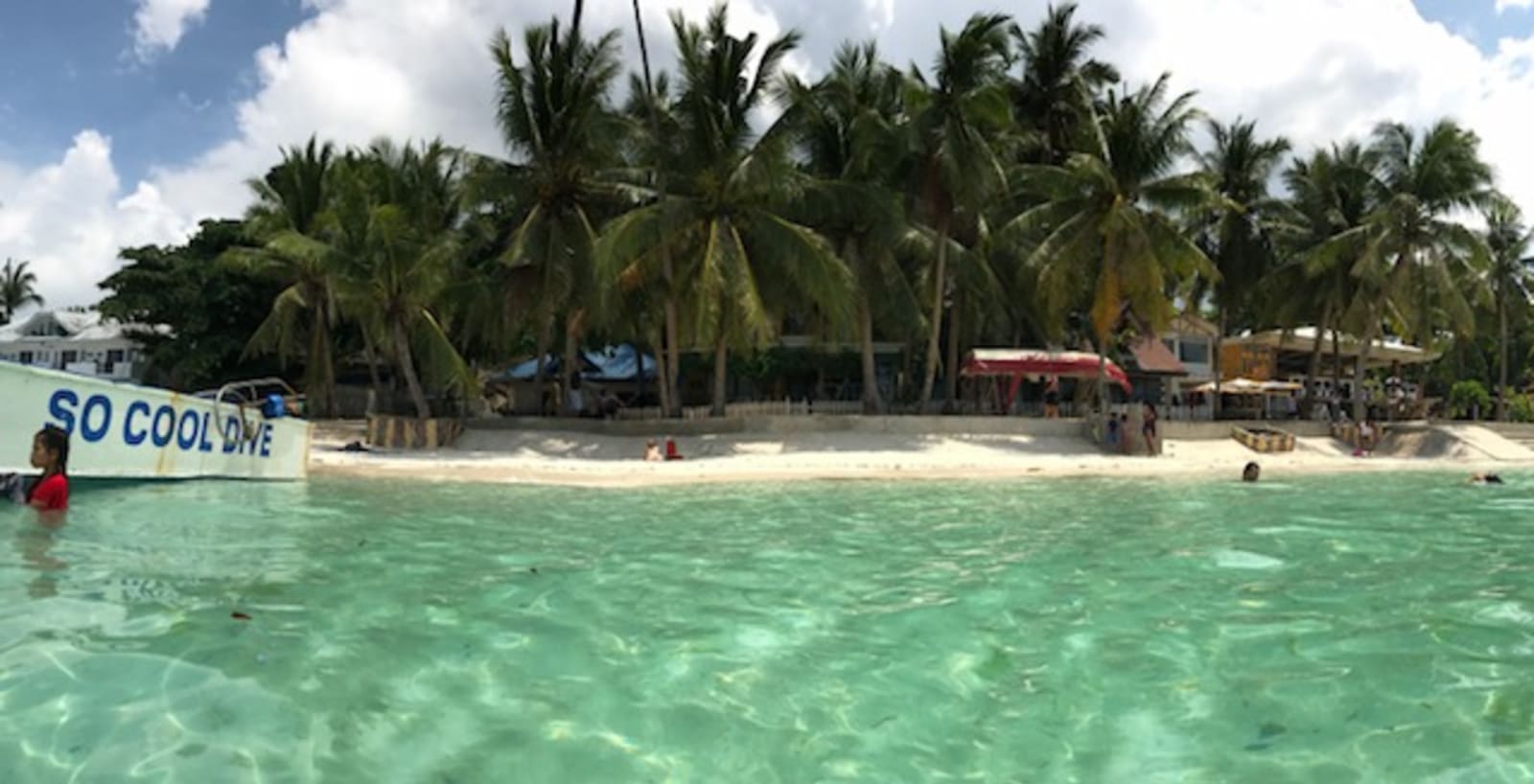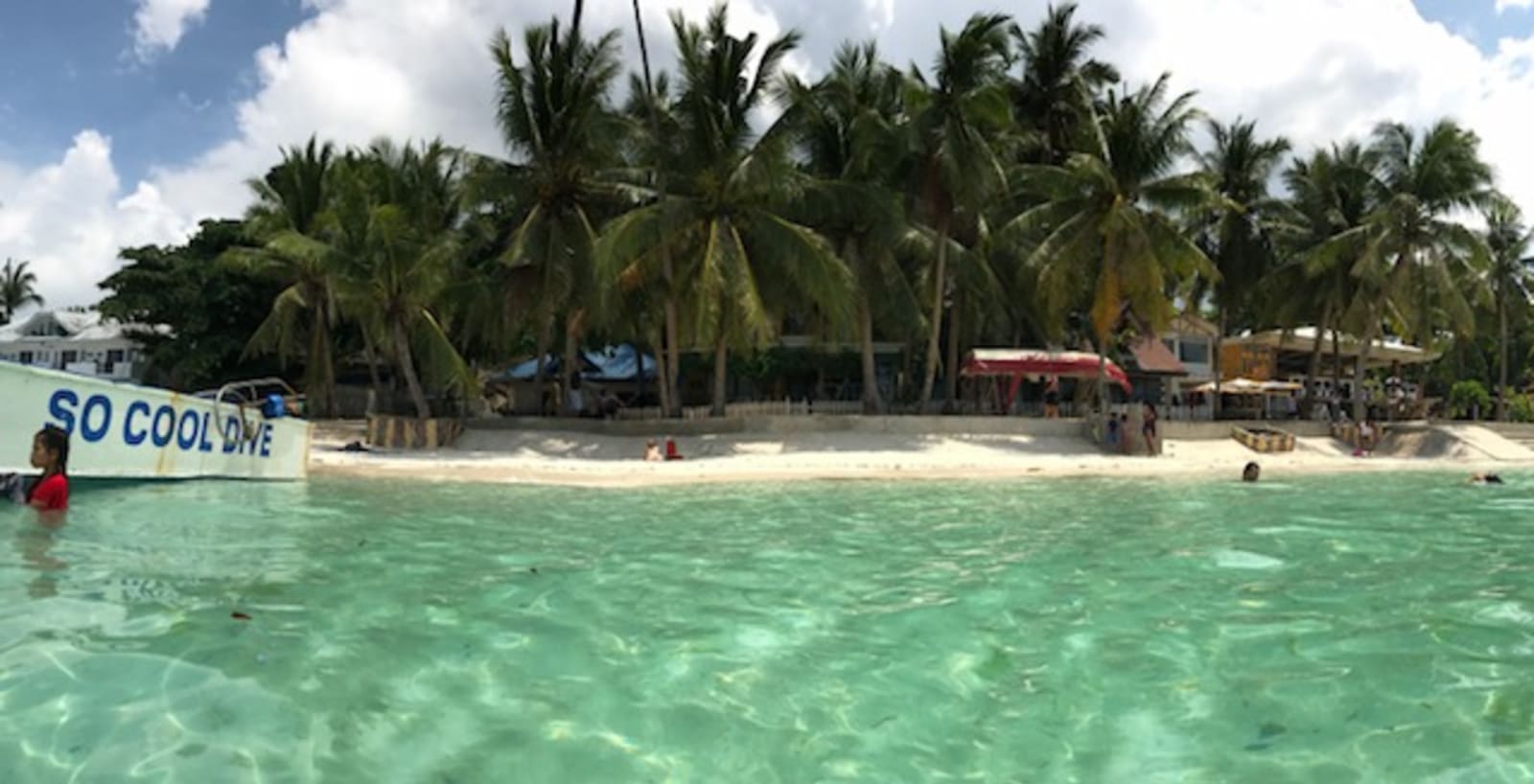 We spent most of our time on Alona Beach on Panglao Island which is one of the more popular and lively beaches. It's a long stretch of beach with nightlife, restaurants, and cafes all along the boardwalk. We treated ourselves to sunset massages on the beach right before heading to a nearby seafood restaurant for dinner.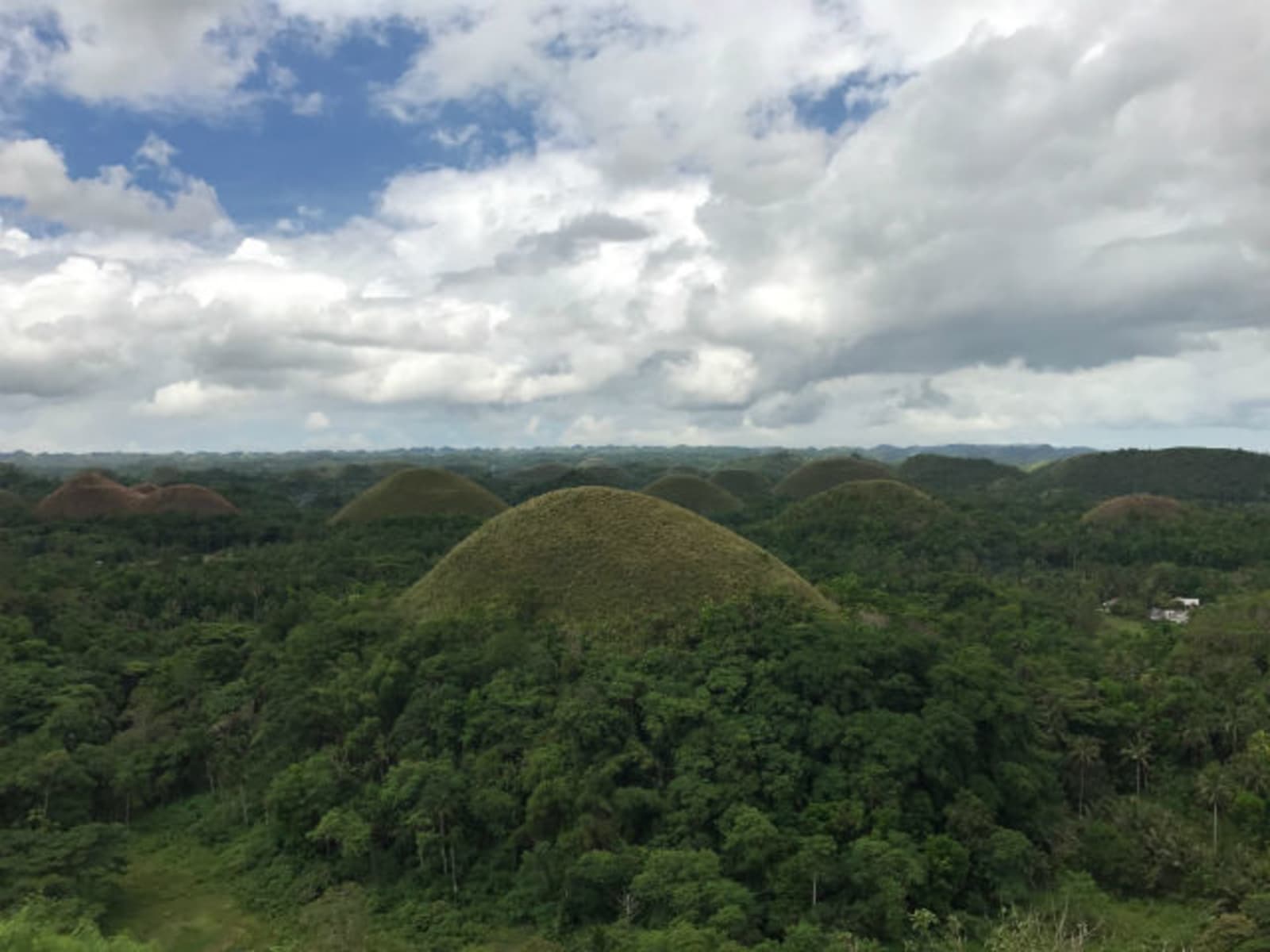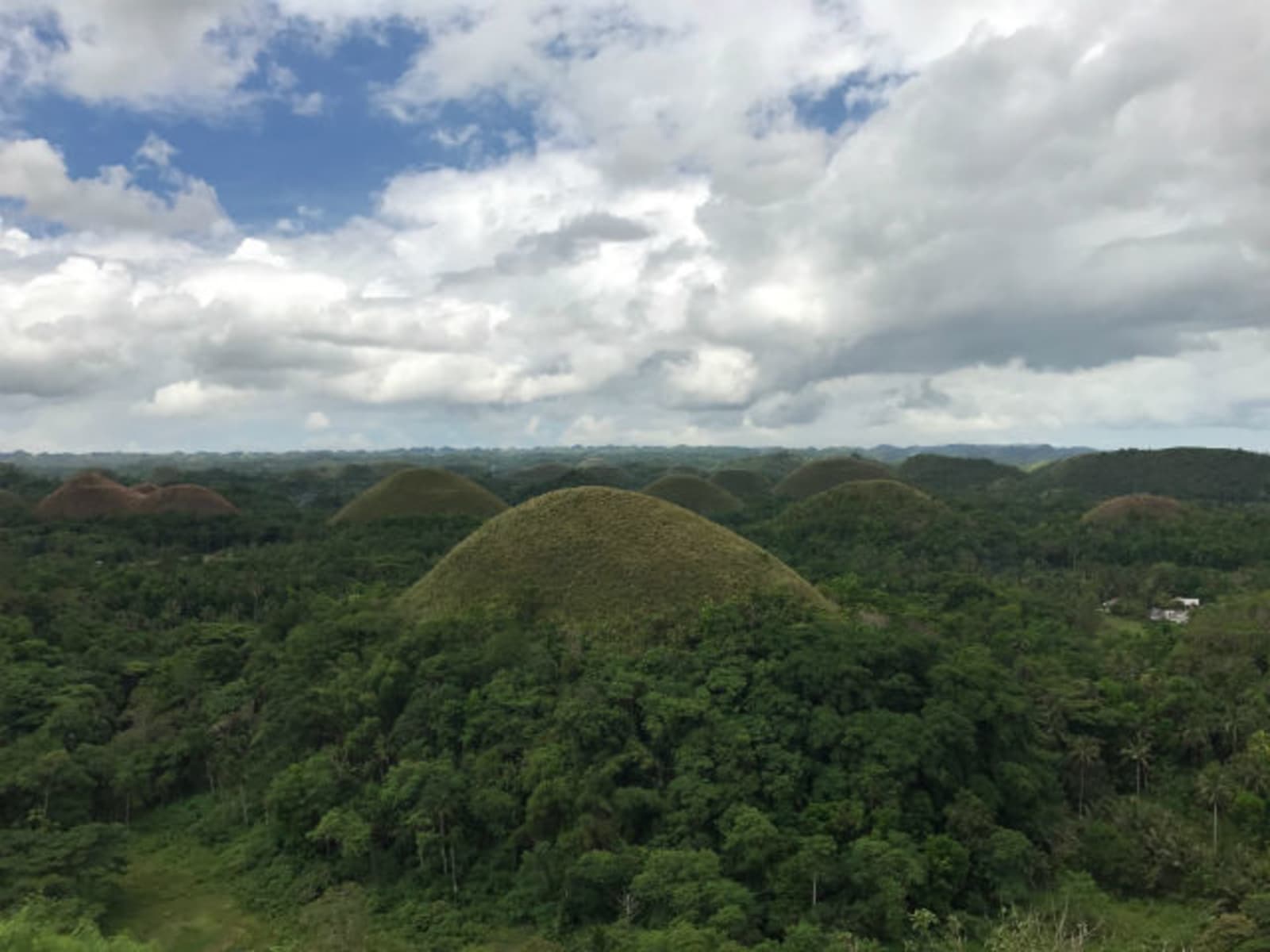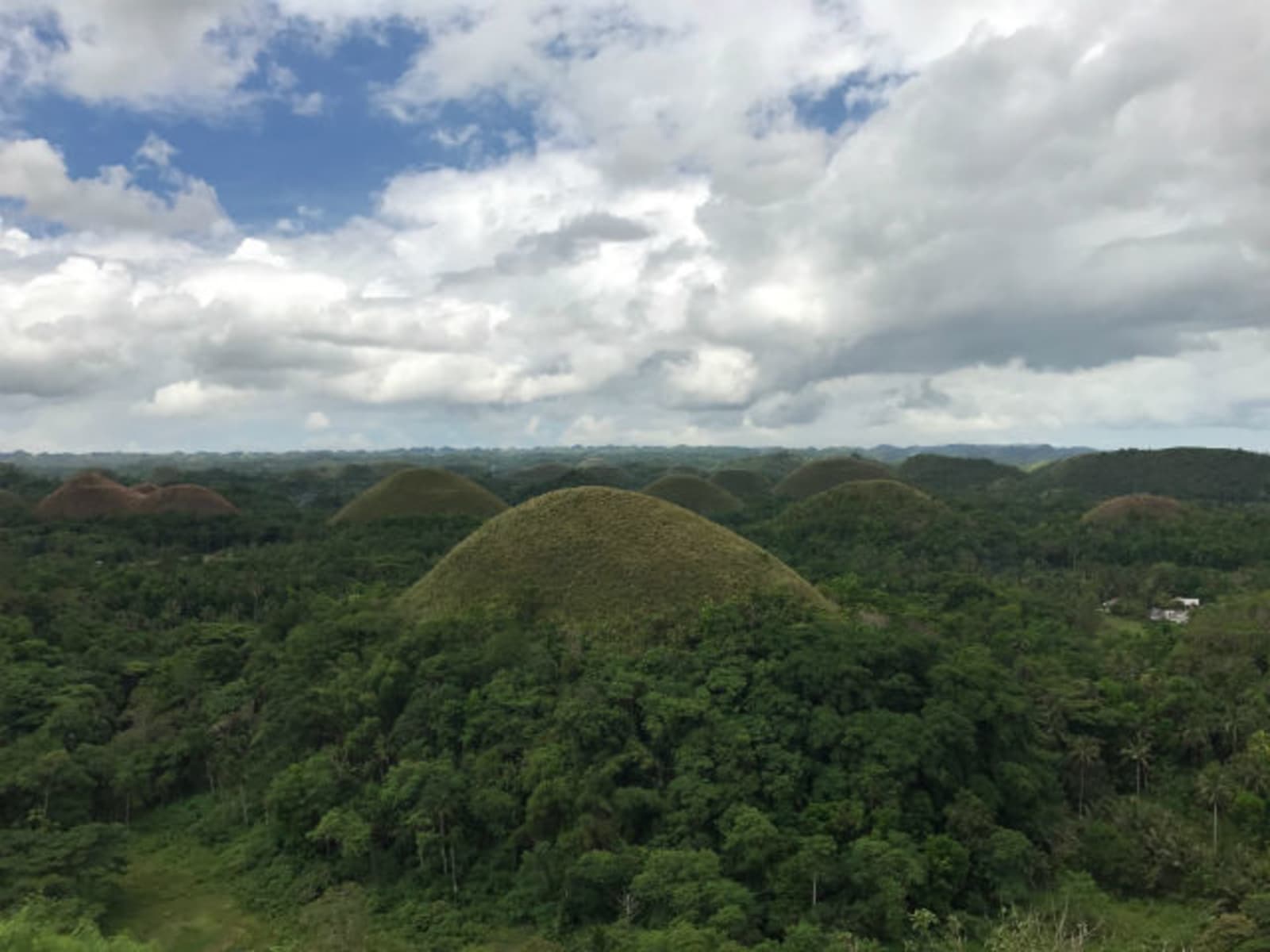 One of the main attractions in Bohol is Chocolate Hills. Over 50 square kilometres of uniform hills change colour during wet season and dry season, from emerald green to chocolate brown. There's a lookout point which is free to access and only about 200 stairs to the top.
While every moment wasn't captured, it was filled with fleeting moments, incredible sights, and surreal surroundings. For your own unforgettable life-changing experience, talk to one of our Flight Centre Expert Travellers for free advice and to help you get started with flights for your next journey. Call us at 1-855-796-8359, Live Chat with us, or visit your closest Flight Centre store today and jet-set the globe!