Top 5 Best Beaches in California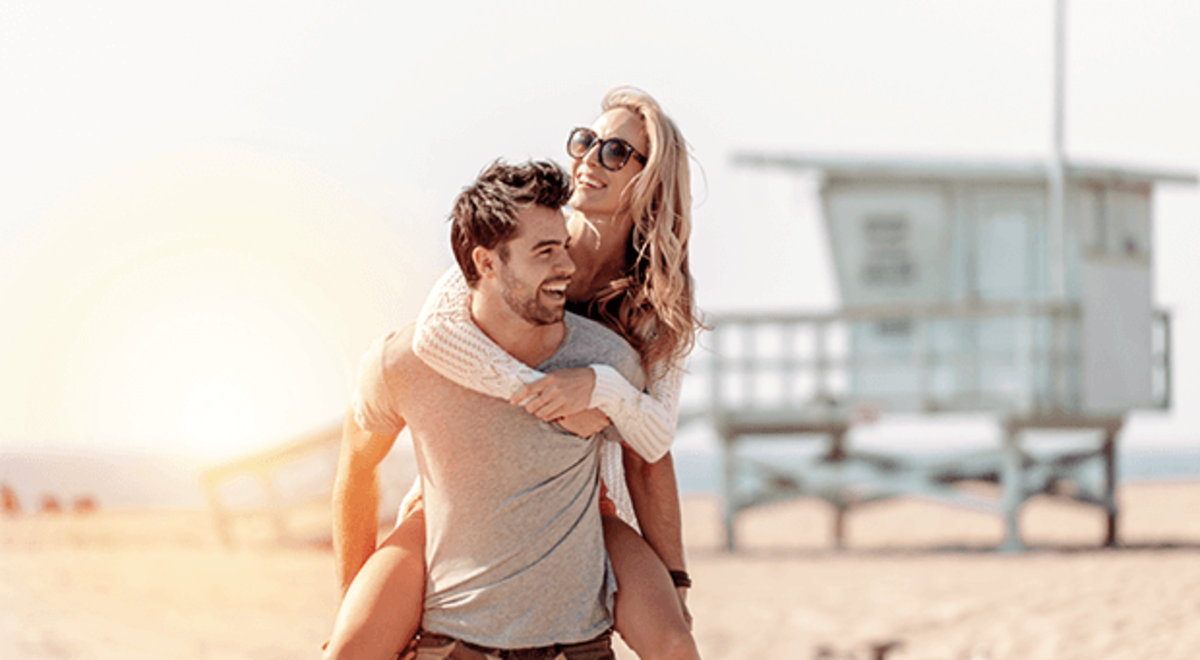 ---
---
What makes one stretch of sand better than the next?
To some, it's the softness of the sand itself, a swimmable surf and the surrounding scenery. To others, a great beach is a place they can socialize - to see and be seen. Some love a raw, natural beach, while others prefer the flawless, man-made, manicured style. Some love a quiet, out of the way gem, while with others, it's location, location, location!
In a beach-spoiled state like California, laden with every type of sandy playground imaginable, it's hard to narrow the field down to 50 great beaches, let alone 5, but have no fear, we've done it here.
What made putting this list together extra challenging, is California's 840-miles of sublime shoreline and almost 1,000 breathtaking beaches, all of which are great in their own special way. In trying to represent The Golden State fairly, we've purposely chosen beaches from the north, south and centre of the state. In between our picks are many exquisite beaches that didn't make the top five but do deserve a visit. (You can read more about these in the 'best of the rest' section at the bottom.)
If there was ever a state to road trip in, California is it. We highly recommend you drive and see it all, but, if your time is limited, we've got the top 5 must-see playas you need to visit, even if on a short visit. Surf's up!      
La Jolla Shores Beach, San Diego
Popular with local surfers, stand-up paddleboarders, sea kayakers, swimmers and sunbathers alike, La Jolla Shores is one of San Diego's favourite go-to spots, perfect for friends and families alike. On a hot SoCal day, this beach can get quite busy, but like most California hot spots, the vibe is always a laid-back cool.
One of San Diego's most swimmable beaches, La Jolla offers some of the most gentle waves around, especially in the hot summer months. The beach is used for introductory SCUBA lessons and has permanent lifeguard stations throughout. The wide, mile-long beach is adjacent to the protected San Diego La Jolla Underwater Park Ecological Reserve, making fishing here illegal, and the swimming that much better.
On a busy day, walk north towards Scripps Pier to get away from the crowds, but not too far if you're a beach prude, as the northern end of the beach becomes a clothing optional area.      
Santa Monica & Venice Beach, Los Angeles
Kill two beach birds with one beach pebble (metaphorically, of course) and spend the day tackling two of L.A.'s most infamous sandy haunts, iconic Santa Monica Beach and the one of a kind, people-watching mecca, Venice Beach.
If on foot, start at the Venice Fishing Pier in the southern end of this entertaining strip and make your way north. For those looking to cover some ground, grab a rental bike from Venice Boardwalk Bike Rentals, right on Ocean Front Walk. Stop at the ripped bodies of Muscle Beach, the striking Venice Public Art Walls and the high-flying action at the Venice Skate Park. Continue north on the boardwalk past the Drum Circle and a number of cool cafes and bars.  
Replenish with a local IPA and keep heading north past Ocean Park to reach the Santa Monica Pier and uber-fun Pacific Park. Ascend on the world's only solar powered Ferris wheel for a bird's eye view of the circus below or try your hand at any of the various games on hand. When you've had your fill, it's time for the beach.
North of the park and pier is Santa Monica State Beach. Chill on the golden sand, watch the surfers or go for a swim - that was a lot of walking and you've earned it!
Carmel City Beach, Carmel
If you find yourself in the Monterey area of central California, do visit the world-class aquarium, try and squeeze in a round of golf at Pebble Beach, but don't leave without paying a visit to charming Carmel-by-the-Sea and its perfect city beach.
The town, commonly referred to as Carmel, is one of the state's treasures, known both for its stunning landscapes and rich artistic history. After the devastating 1906 San Francisco earthquake, many Bay Area artists moved south to build an artist community that's still thriving today. Quaint, designer-run boutiques, cozy cafes, dog-friendly everything and countless captivating galleries make Carmel an instant tourist favourite.
To access Carmel City Beach, make your way down Ocean Avenue from the centre of town. Break left on Scenic Road to stroll past the area's spectacular oceanfront homes, and duck down any of the public access roads to find your place in the powdery sand. The ultra-soft, long and wide white sand beach can get quite busy on weekends and on hot, sunny days but finding a spot isn't usually a problem.
Just don't wear your high-heel shoes! It is against the law in Carmel without a permit - seriously.
Limantour Beach, Point Reyes Station
Dramatic towering bluffs, sweeping vistas of rolling waves and golden sand for days - welcome to NorCal's Limantour Beach, a part of the Point Reyes National Seashore. Just over an hour's drive north from San Francisco, the Point Reyes area is Northern California's adventure capital and your gateway to superb hiking, sea kayaking and hang gliding. It also has one of the state's very best beaches.  
For those that like their coastline raw, pristine and unspoiled, you can't do much better than Limantour. It is easily accessible with a large free parking lot nearby, and leashed dogs are welcome. Being a National Park, it is clean and well-maintained. Although the water is cold here, the beach is south facing with the bay protected, making swimming generally safe.   
Beachcomb, birdwatch or break for the trails that extend out from the beach along the spit, around the estuary, past sand dunes, the wetlands, and more.    
Pacific Beach, San Diego
South of La Jolla is San Diego's other place to be, Pacific Beach (or simply PB, if you're local). This stretch of golden sand is more popular with the city's younger crowd, college students, local surfers and those who like their beach with a side of bars and restaurants - some just mere steps from the sand.   
Pacific Beach is a San Diego neighbourhood, encompassing chilled-out cafes, relaxed taco joints, yoga studios and many shops and food and drink establishments. Start at Crystal Pier and head south. Walk far enough and you'll reach another popular playa, Mission Beach.
After dark, the glow of a bonfire makes it easy to find a beach party. Grab some micro-brew suds and kick off your flip flops or duck into any one of the strip's trendy hotel bars for a nightcap. Wake-up early to catch some morning waves, indulge in an afternoon beach siesta, and do it all again, SoCal style.    
California Beaches - the best of the rest
Huntington City Beach (Los Angeles) - Surf City USA! Marked by the Huntington Beach Pier, 3.5-miles of fun make Huntington the place to be for beach volleyball, swimming, fishing, and of course, surfing. A paved path along the beach is perfect for biking and running, and restaurants and bars are plentiful.
El Matador (Malibu) - Park on the bluff and picnic overlooking the Pacific before making your way down to one of Malibu's most scenic shorelines. Stunning, rocky sea stacks extend out into the surf with caves to explore on the north end, best enjoyed at low tide. Sunsets are out of this world at one of Cali's most photogenic spots.   
Thousand Steps at Laguna Beach (Orange County) - Ok, it's actually 223 steps down to the shore, but it feels like a thousand going up! For those that want a beach adventure, head to Thousand Steps at low tide to pass through caves and tunnels to beaches only accessible when the water is low. Great tide pools here too!
Pfeiffer Beach (Big Sur) - Find this off the beaten path gem of a beach and you're in for a treat. Waves break wildly on its rocky points, accented by Keyhole Rock, whose rugged arches allow the surf and setting sun to simultaneously pound and shine through it. Go at sunset.
Santa Cruz Beach & Boardwalk (Santa Cruz) - Non-stop fun for the whole family! An amusement park spans the entire length of this wide, heavily trafficked beach, separated by a busy boardwalk. South-facing Main Beach extends to the wharf and wooden pier, with fresh seafood restaurants and bars to cool off in.  
Manhattan County Beach (Los Angeles) - Packed on weekends and on hot, sunny days, this 2-mile patch of flat sand holds nearly 100 beach volleyball courts, the Manhattan Pier and the free Roundhouse Marine Studies Lab & Aquarium. Behind the beach, a 22-mile long bike trail connects Manhattan Beach to Santa Monica.
Those who live by the ocean know the health benefits of coastal living. Along with the clean, salty ocean air and mood enhancing vitamin D the beach provides, it's where many of us get active and pensive. It's where we're humbled by nature and truly unwind in its soothing peace and tranquility. Whatever your taste in beach, California has it. Get out there!
Ready to dive into California's beaches? Check out our hot air & hotel deals to California and throughout the USA. Call us today or visit us in-store at a Flight Centre location near you.