Top 6 Features of the Hyatt Ziva Puerto Vallarta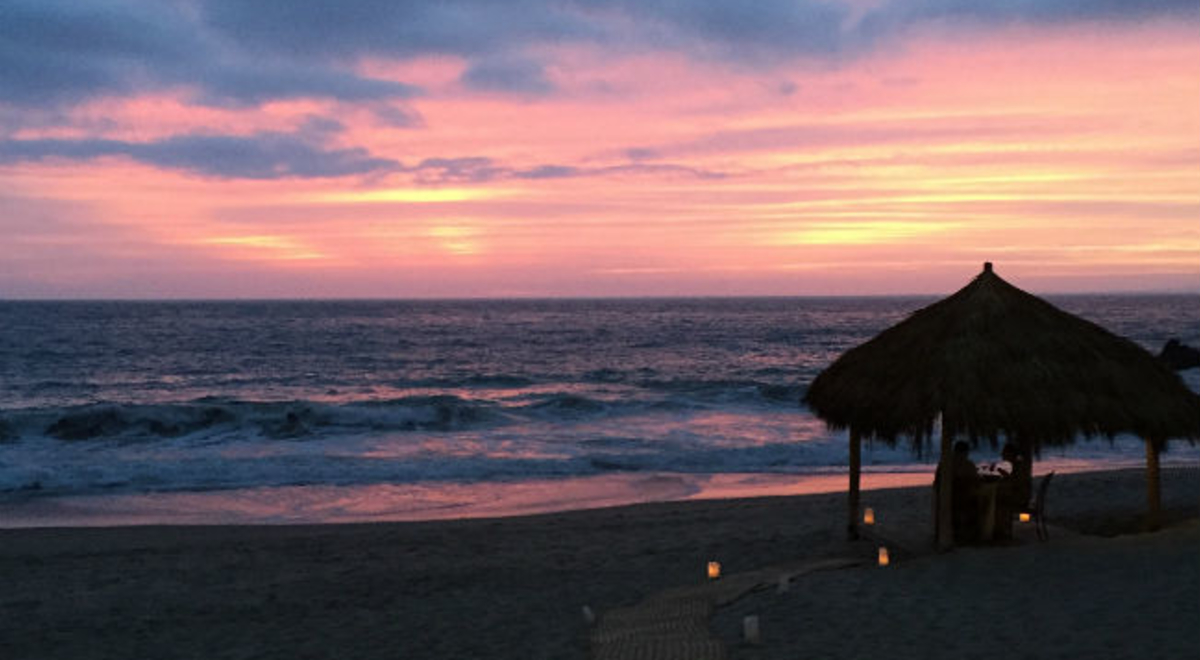 ---
---
Puerto Vallarta is the ultimate escape. Spectacular sunsets night after night, savoury, delicious dining, and beautiful beaches are abundant in this tropical paradise. One of Flight Centre's Groups and Weddings Travel Experts, Michelle Grennan, recently stayed at the Hyatt Ziva Puerto Vallarta and shares six reasons why staying at this luxury resort will upgrade your next trip to Mexico.
While there is no shortage of all-inclusive resorts in the area, few can truly claim the elusive "getting away from it all" title. Hyatt Ziva Puerto Vallarta, however, stands above the rest with its exclusive, private location, elegant dining venues, and deluxe oceanfront rooms filled with premium amenities.
Here are the top 6 reasons to stay at Hyatt Ziva Puerto Vallarta:
1. Location, Location, Location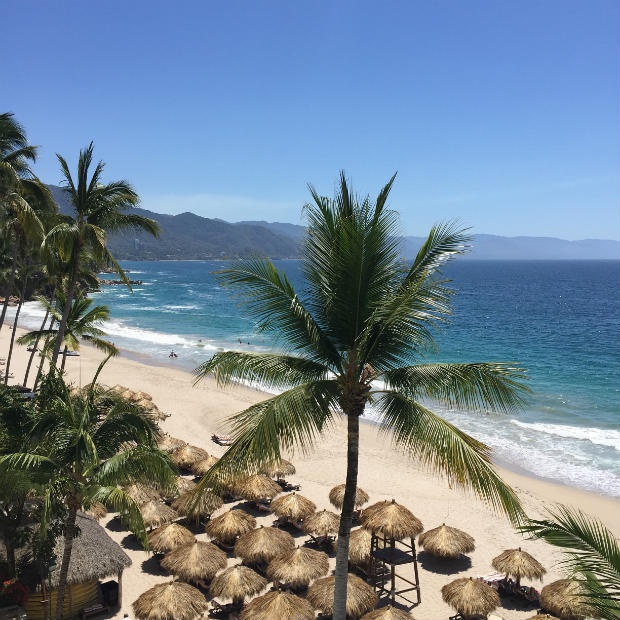 So important that it can't be repeated enough! On the beachfront of a secluded bay, the Hyatt Ziva Puerto Vallarta feels tucked away on a private tropical paradise. Because of its particularly private nature, this resort does not require its guests to wear wristbands – which is a lovely touch.
Hyatt Ziva Puerto Vallarta's secluded atmosphere doesn't come at a cost of convenience. The resort is less than a 40-minute drive from Licenciado Gustavo Díaz Ordaz International Airport (PVR) and a convenient five-minute taxi ride to get downtown and only costs about $7 USD.
With this in mind, I definitely recommend leaving the resort to explore downtown Puerto Vallarta – shop, sightsee, people-watch on the Malecon (the iconic seawall), or dance at a nightclub. I felt safe everywhere I went, even at night. Don't forget to visit nearby major attractions like Zona Romantica, El Malecon Boardwalk, and the Church of Our Lady of Guadalupe.
2. Rooms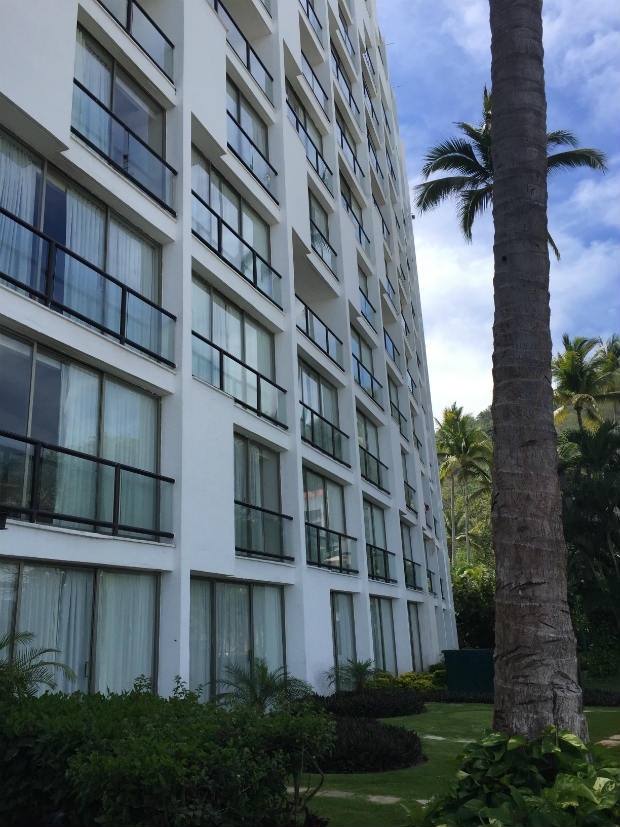 With over 300 rooms boasting either oceanfront or tropical garden view, Hyatt Ziva's accommodations are designed to fully include the surrounding scenery. Suites come with private terraces or window walls adjacent to the bedroom, where guests can catch Puerto Vallarta's famous sunsets without ever leaving their rooms.
What makes the Hyatt Ziva Puerto Vallarta extra special is that it was built so that all rooms were ocean-facing – with the exception of two room categories on the first floor which are garden facing (the Hyatt Ziva Terrace King room category and the Hyatt Ziva Terrace Double room category).
Some of our favourite accommodations include:
Ocean Front Suites
With nothing coming between you and the waves of the Pacific Ocean, Hyatt Ziva Puerto Vallarta's ocean front king and double suites are a real treat. Enjoy rainfall showers, designer bathrobes and slippers, and a collection of refreshments in your private fridge.
Swim up Suites:
Walk out the terrace and you are right at the pool. Each room comes with a separate sitting area with lounge chairs by the plunge pool to take in the ocean view.
Club Suites
With upgraded privileges that allow all-access to Hyatt Ziva's towers, the suites come with private balconies with lounge furniture and Jacuzzi tub. Some include swim-up access from the terrace to a private plunge pool and a second floor with separate living spaces.
Choose between Club Ocean View, Club Ocean Front Hot Tub, and Club Ocean View Swim Up.
For an unparalleled experience in luxury, go for the One Bedroom Plunge Pool Suite King, and the jaw-dropping 2-Storey Penthouse Presidential Suite which overlooks Las Estacas beach.
3. Food & Drinks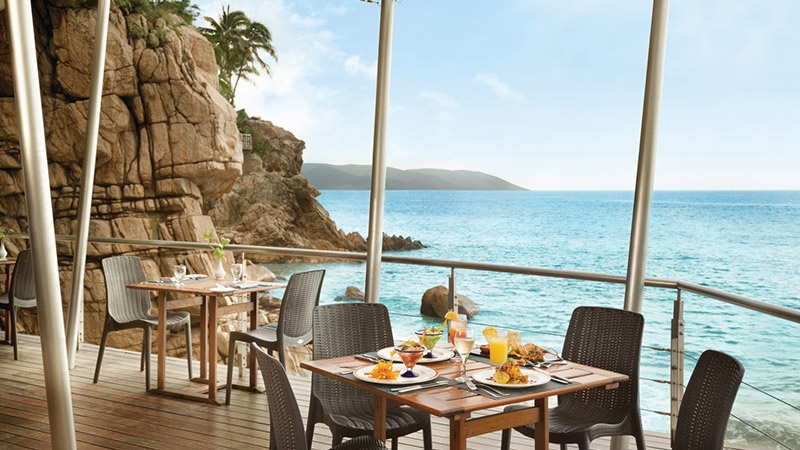 The food and dining here is perfection of the highest quality! There's a buffet, which is open for breakfast, lunch and dinner, but one thing I noticed right away was that the buffet always had small (but sufficient) quantities of food on hand, presumably to constantly replenish with fresh food. None of the restaurants require reservations, including the a la carte restaurants! They're all first come, first served.
My favourite restaurant was Blaze, an open-air, waterfront restaurant featuring stunning views, eggs benny at breakfast, fish tacos at lunch, and seafood and steaks at dinner.
Each restaurant has perfect ocean views. There are a number of places for refreshment throughout the resort, from cafes to tequila sports bars. And there's a swim-up bar! It was super lively throughout the day and the staff did an amazing job at keeping up with the high demand.
Blaze serves up Brazilian rodizio-style grill by the hotel's observation deck. During whale watching seasons, you can catch glimpses of dolphins and whales frolic in the water just beneath the horizon.
At PureZa, you can enjoy authentic Asian-inspired entrees in an open-air dining room underneath the tall thatched roof. From grilled octopus skewers to Korean baby back ribs bathed in Tamarind sauce, PureZa offers exotic recipes with fresh cocktails like its famous Singapore Sling.
MelaZane offers both modern Italian and classic firewood oven-baked lasagna, pasta, and grilled entrees, and the venue provides refined casual dining with a wide selection of wines. Its in-house sommeliers are never too far away when suggesting the best pairing for a country-style dish like cream of butternut squash with gorgonzola cheese.
Casa Grande is perfect for families. Try traditional Mexican recipes at Casa Grande. Modelled after an antique hacienda, the restaurant's dining room is designed like an estate's courtyard. Here, you can expect both classic enchiladas, tacos, and modern Mexican entrees.
4. Facilities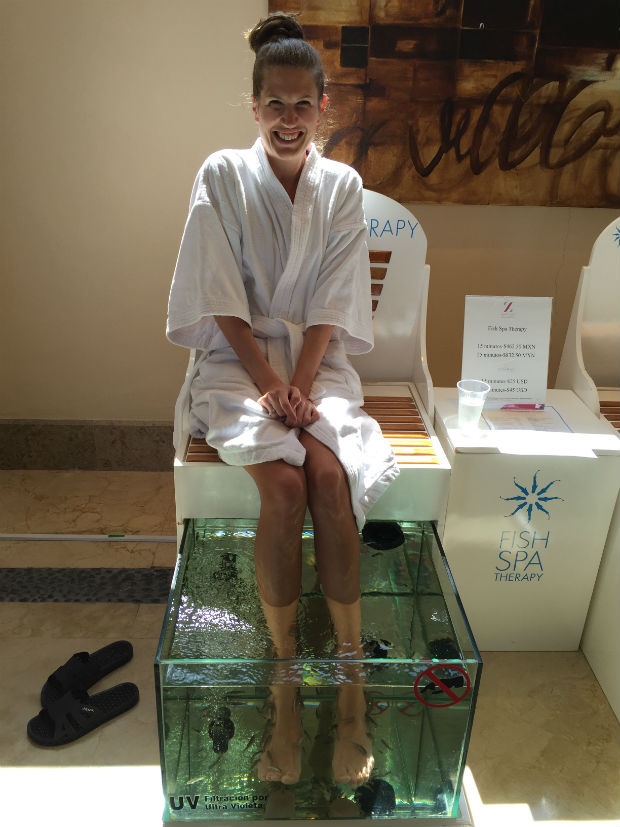 Pool
Having seven pools around the property, you'll never need an excuse to lie down in a poolside lounge chair or backstroking across the Hyatt Ziva's five oceanside infinity pools. Choose between knocking back tropical fruit cocktails by the spacious, clean, designer pools or head down to the beach for tailored food and drink services.
Fitness Centre
Opens 24-hours a day, Hyatt Ziva's oceanfront Vitamar fitness centre is fully equipped with smart fitness machines, cardio equipment with integrated LCD monitors, and high-intensity workout classes. The facility also offers personal trainers, health monitoring programs, Zumba rooms and tennis courts.
Spa
Considered to be one of the best spas in Mexico, Hyatt Ziva's spa provides organic, all-natural body treatments with locally sourced oils and plant extracts. I made it a point to "product test" the spa at the Hyatt and was very pleased with the result. The highly popular fish spa is available here, which was a new experience for me. I booked a beachfront cabana massage and let me tell you… it was to die for
Enjoy relaxing agave and coconut oil body massages by an oceanside cabana or try a wine therapy massage with Cabernet Sauvignon grapes at its sunlit ocean view rooms.
Expert Tip
 If you have a later flight, it is a great idea to get a spa service or buy a day pass to use the hydrotherapy and terrace area all day long. There are in and out privileges, so you can come and go as you please to eat or swim in the ocean, or whatever you like! This gives you access to showers and lockers also!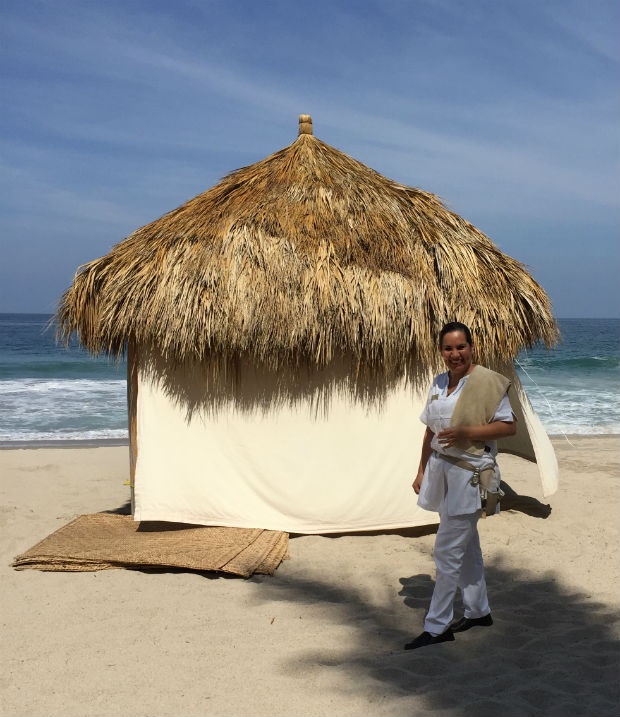 5. Group Events & Wedding Amenities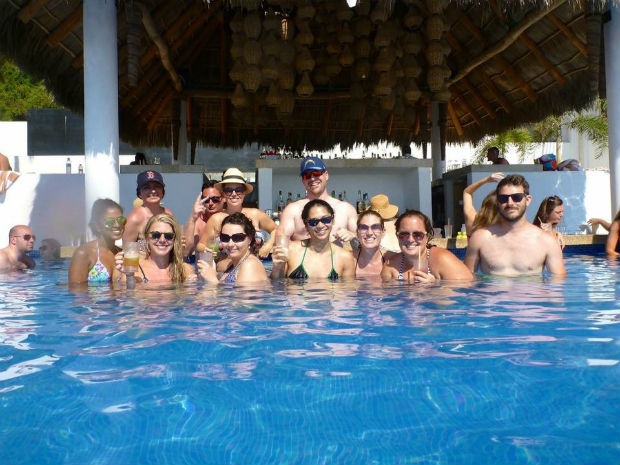 First and foremost, I'm a specialist in groups and destination weddings, so naturally, my attention gravitates toward anything at a hotel that would relate to this aspect.
On my first night at the Hyatt Ziva Puerto Vallarta, I went to the tequila sports bar for karaoke night. It was packed and everyone was having the most fabulous time. One group of about 20 people were celebrating a 70th birthday and the whole family was at the resort for a week to celebrate, all ranging in age starting at 7 years old.
There was a wedding party that took place in the wedding penthouse, which is a private location the top floor of the resort with the ocean as your backdrop, which led to a poolside where the reception took place and an after-party at the tequila sports bar. Everything looked absolutely gorgeous. I asked the bride if she enjoyed the wedding services and she absolutely raved about them! Everyone was just wowed.
6. Activities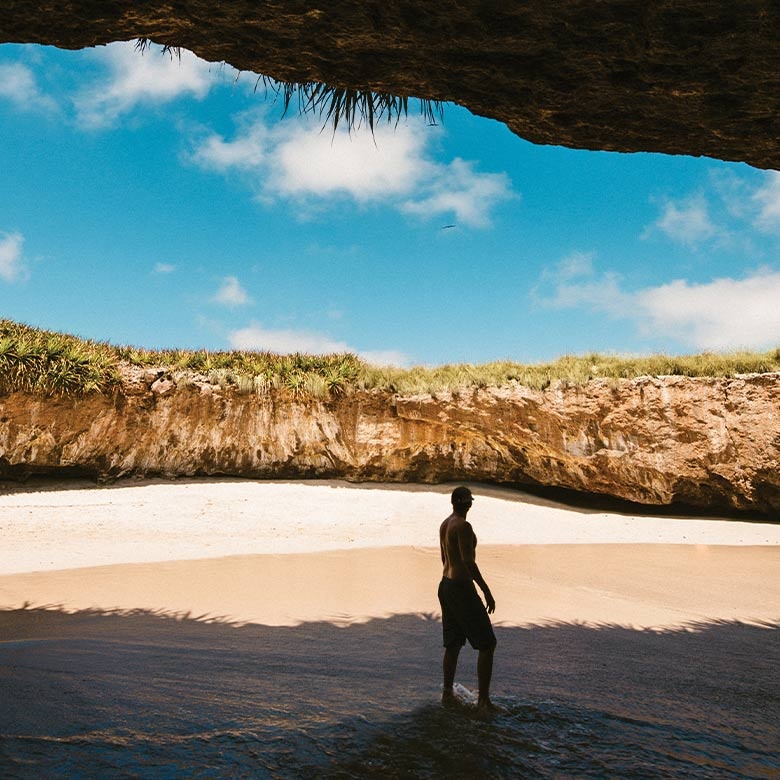 On the Beach:
From volleyball and soccer matches to tossing horseshoes on the beach, enjoy fun and games on the property's powder-white beach. If you don't feel like breaking a sweat, there's a tequila bar by the resort's activity centre where you can pull up a stool and cheer your favourite team on with a drink.
Entertainment:
Enjoy nightly shows ranging from Mexican folklore performances and acrobatic fire shows to acrobatic acts and circus troupes. Part of Hyatt Ziva's all-inclusive amenities, the shows are complimentary and included with booking.
Tours & Excursions:
Take on jungle adventures and eco-tours from the hotel's excursion desk and get out there! Whether you are sightseeing in historic colonial neighbourhoods or rafting down river rapids, Hyatt Ziva makes it easy for you to fill up your daytime itinerary with outdoor excursions.
I had the best time at the Hyatt Ziva Puerto Vallarta. I had high expectations and they did not disappoint! One thing I haven't mentioned is that often it is the people and service at a resort that takes a good experience to the next level and the service "from the heart," which is Playa Resort Group's motto. It absolutely shined through.
---
Start your free destination wedding consultation today!
With Group Travel by Flight Centre, you'll get the best rates, wider choices, and fabulous little upgrades. Trust an Expert with all the travel details between "Yes" and "I Do".