Nassau, Paradise Island, Freeport And Exuma Island, Bahamas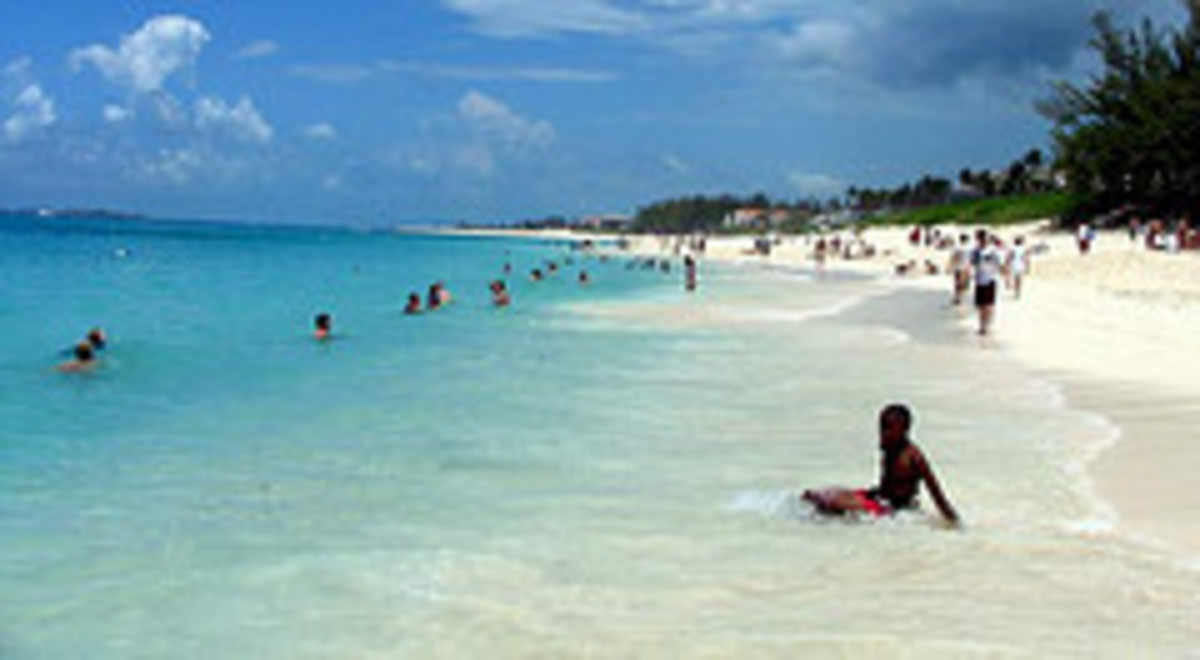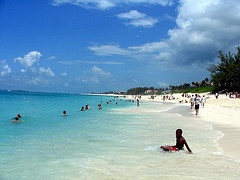 Traci Innes got "lost" in Atlantis, as well as several other Bahamian hotels. She recounts her recent trip to the Bahamas and all the fabulous eats and treats along the way.
Bahamas is made up of 12 major islands, one of the most well known being Nassau. Apart from being a beach destination, Nassau offers the visitor interesting history lessons. It gained independence from Britain in 1973, and while the country has its own distinct culture, there is still a large British influence.
Bahamian people are very down to earth and hospitable, and they treat their tourists like family. It is also very clean and safe, making it a great family holiday. The land is beautiful, the beaches pristine, and the cuisine to die for. I must say I was impressed! Every hotel offers buffet and a la carte dining and there is something for everyone. Don't miss their signature dishes such as conch, grouper and snapper.
There are not very many all-inclusive hotels on Nassau, as Bahamians really want tourists to leave the resorts to see the countryside and experience the flair of their island culture. Whether it's relaxing at the beach, taking in its history and culture, strolling through the city to catch the sites and enjoy markets, or experiencing its fabulous foods, Bahamas has something for everyone!
Paradise Island:
Atlantis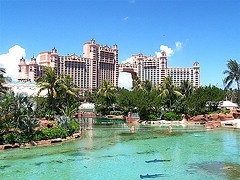 The Atlantis hotel gets its name from the lost city of Atlantis, and the legend is reflected in its beautiful landscaping and amazing architecture. It offers something for everyone and is a great way to experience excellent dining, entertainment, activities or simply relaxation. This is a great way to spend a vacation, whether you are travelling alone, have a family, or want a romantic getaway. You could stay here and never have to leave the complex for anything at all. All activities, events and meal plans are charged to your room when a credit card is left at the front desk. Should you not have a credit card, a deposit of $250USD per person will be left at the front desk upon check-in. I was instantly impressed by the hotel's professional and courteous staff. Another thing I liked is that for each of the five sections of hotels, they offered their own check-in facilities and front desk and lobby, with different themes. All sections of the hotel offer the most amazing "transit lounge" for guests waiting to check into their rooms, or those guests waiting to leave the resort to catch their flights home. The Cove lounge is unisex, and every other section offers mens and womens lounges. They offer a concierge desk where you can sit and relax and read a book etc. Lockers, big and small, bathrooms and changing facilities and private shower stalls, all free of charge.
Guests can also choose from meal plans which in my opinion are well worth the money, with different options from casual to gourmet dining experiences.
The single meals can be quite costly for example, the average cost of a burger and fries or salad will be $25.00USD. The food is excellent, the service at the restaurants impeccable, and the extensive buffets are delectable. If you are bringing children, some of the a la carte restaurants are adults only. Meal plans must be booked at least 72 hours in advance by contacting the hotel directly.
There are five hotel sections of this resort: The Cove, The Reef, The Royal Towers, The Coral and Beach Towers.
The Cove accommodations offer all suites and get access to the whole resort of Atlantis. They are stylishly decorated with dark wood furniture and are absolutely amazing! Every room offers an ocean view and either full or French balconies. The Cove section includes an adults-only pool area as well and an additional two bars and mini casino that only Cove guests get access to during their stay. This is for the traveller that wants the best of everything! There are mini cabana units available around the pool/beach that offer seating food and private wait staff. These can only be used by adults and Cove guests.
The Reef accommodations are apartment-like rooms ranging from studios to two bedrooms. They have either a kitchenette of a full kitchen, living room, bar area, full laundry facilities and amazing bathrooms. They are privately-owned for the most part and are rented out by Atlantis for nine months of the year (the other three months are used by the owners.) Rooms are sophisticatedly decorated with dark wood furnishings and very spacious. The Reef sits directly on the beach, offering stunning views and all the comforts of home.
The Tower Rooms:
The Royal Towers: Standard rooms have French balconies and suites offer full balconies. This is the main tower where you will find buffet and a la carte dining. This is ideal for those not looking to spend high-end, but still want a luxurious hotel stay. It is tastefully decorated with the dark furnishings and flat screen TVs using bright colors for linens etc. for that Caribbean feel. There are 2300 rooms within the Royal Towers. The lobby is incredible and luxurious and gives a real feel for the Atlantis theme.
The Coral and Beach Towers: These two buildings are the most basic of all the Atlantis accommodations. Guest rooms offer full balconies or terrace with either garden or water views. This is great for those who are on a lighter budget.
Attractions: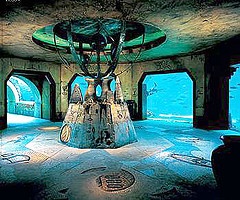 The Royal Tower is where you will find your entrance into the stunning underwater city of Atlantis called the DIG. It walks you through ancient times and sea life glass walls from floor to ceiling with amazing views of over 50,000 sea creatures.
The hotel has the largest casino in the Caribbean, with exciting night life and concerts in an arena! All the stars come to perform; check out the website for an upcoming list of events for the whole family.
They have a huge water park, Aqua Adventure, that offers 10 major slides of different levels and a lazy river that takes 45 minutes to complete.
You can enjoy entry into some of these spectacular events even if you are not a guest at the Atlantis resort by visiting the Marina Village (Cruise ship terminal) section to buy passes.
Comfort Suites Hotel
This hotel, like others in the chain, offers basic accommodation, friendly staff and a free deluxe continental breakfast. The attraction to this hotel is that it offers guests full access to the Atlantis resort for no charge. They can purchase meals at Atlantis and charge everything to their room cards while hanging out every day at the Atlantis. This is a great alternative if you want to experience the adventure of Atlantis, but without the cost!
Best Western Hotel
This offers very basic, clean rooms, three smaller pools, apartment-style rooms and long term rentals- perfect for the tourist that is not looking for frills.
Paradise Island Beach and Resort
This all-inclusive resort offers good restaurant choices, a beautiful pool and a simple small beach. Being a high rise, most rooms have an ocean view. There is a great entertainment area in lobby, where you can watch movies, play pool or games.
Sandals Royal Bahamian (Main Island)
Elegant and lovely! Beautiful grounds, lobby and gathering areas. They have installed wonderful double beds outside with fire pits in front of them for the evening right in front of the beach. The beach is small however. Lots of dining choices (nine restaurants) and the two pools are beautiful. The Spa was small, but in typical Sandals style, heavenly! Popular treatments include detoxifying Green Coffee Wrap and muscle-relaxing The Dessert Heat Wrap. There are 17 different room categories. There are two sections to this resort, high-rise section and the bungalow-style rooms in the garden areas. All in all, this was a delightful resort with a great Caribbean flair. I will definitely return.
SuperClubs Breezes Bahamas
This all-inclusive resort offers fun for those aged 14 and up. The lobby is tropically decorated and basic.. The pool offers great fun and entertainment. The food is quite good and offers three a la carte restaurants and one buffet. This hotel gears to the young or the young at heart, with one of the best strips of the beach in Nassau. The rooms are newly renovated and very clean and great bathrooms and glass showers. They have a piano bar and a library if you're looking to relax in the shade, as well as a happenin' disco! This is perfectly priced for those who want to experience the excitement of the island at a reasonable price.
Sheraton Nassau Beach and Wyndham Nassau
Both hotels are great for the business traveller and have wonderful pool and beach areas. There is not a whole lot to do at these resorts, as they are both geared towards the business traveller, though they both offer excellent cuisine. The Sheraton has had a major renovation and offers stylish rooms and amenities. The Wyndham will be closing in September for three months to do the same. The hotels are adjoined by a walkway and the second larges casino on the island other than that of the Atlantis. The buffet at the Wyndham is excellent.
Hilton British Colonial Hotel
This hotel offers a great location and a luxury stay. All rooms have just been refurbished and it is downtown, so it is close to everything. The great thing about this hotel besides its beautiful pool area and beach, is the fact that it is very close to the cruise ship terminal Each day when the ships come in, they do a 180-degree turn directly in front of this hotel, which makes quite a spectator sport! The hotel only has one restaurant, however it was probably the best meal I had on the island, not to mention the most affordable. This hotel is home to royalty from all over the world, and is one of my favorites.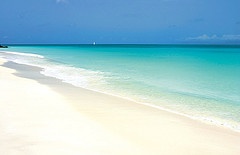 The island also offers many water sports activities. One great option for the family is to go swimming with the dolphins, or just a dolphin encounter. There is a ferry that will take you from Paradise Island out to a privately-owned island called Blue Lagoon, after the movie. They have an amazing educational experience out there for the whole family. You can go out for a few hours, or make a full day of it and spend time on their private beach. It is truly a great experience. Also, take a fast ferry over to other islands such as Freeport, for market shopping, or the Exuma Islands to experience some of the best beaches of the Caribbean.
All in all, The Bahamas is a wonderful getaway and you can be sure you'll want to return!
Nassau, Paradise Island, Freeport and Exuma Island, Bahamas, are highlighted on the Flight Centre travel map.
Decided where in the Bahamas  you wish to stay? Contact one of our agents today by calling 1 877-967-5302