Close Your Eyes And Picture Yourself On These 10 Beaches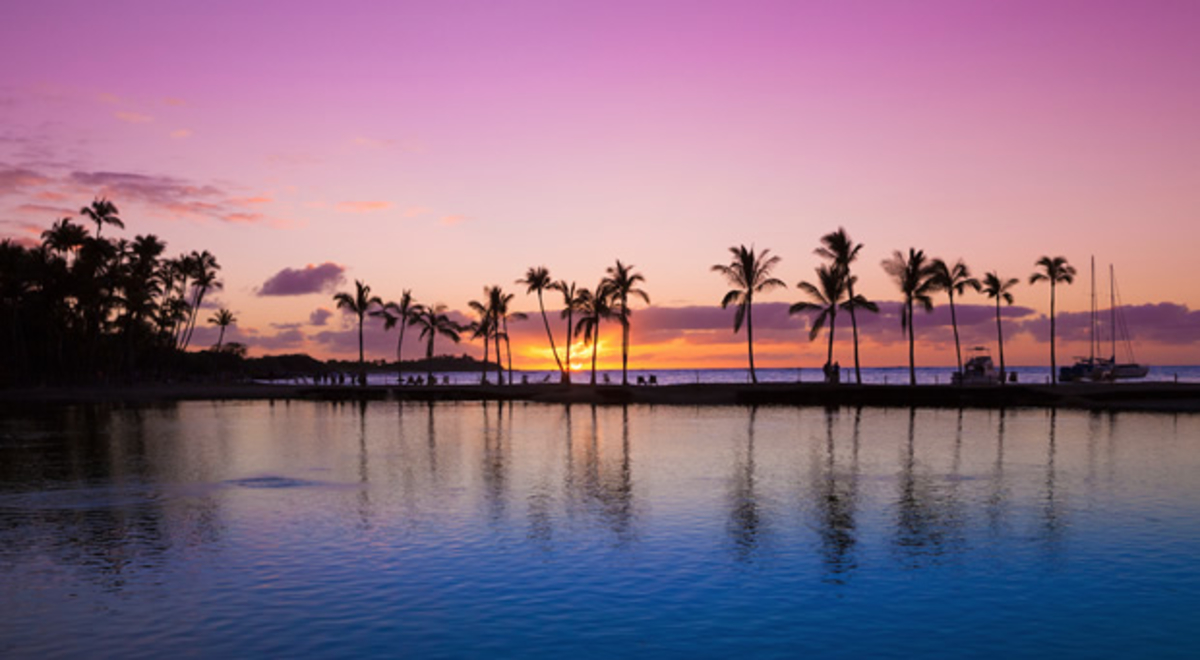 ---
---
Winter's not over yet. There's still some time left to heat things up during the last of the coldest days of the year. To warm you up a little, we gathered 10 of our favourite #openmyworld beach vacation photos from our Flight Centre Canada Instagram page for a little sun-spiration. Whether you're looking for a surfing and hiking adventure in Hawaii, or to get as far away as possible on a beach adventure in Southeast Asia or Australia, or just want to kick back in a tropical paradise like Mexico or the Caribbean where everything you need is within arm's reach - we have a beach vacation for you. Go ahead. Picture yourself here:
1. Oahu, Hawaii Islands
Photo by @nashhagen
Feel free to stare. From iconic Waikiki Beach, to surf headquarters on the North Shore, to the sunset that surrounds this idyllic island, you won't want to look away!
2. Fitzroy Island, Queensland, Australia
Photo by @adventuresofsophh
Shake things up with a beach trip Down Under! Get away as far as possible with an escape to Australia. From Surfers Paradise to the Gold Coast, picture yourself in Queensland.
3. Cancun, Mexico
*In Holbox, just outside of Cancun
Photo by @juuudithi
Whether you can imagine yourself on a beach in Cancun or in a nearby beach town like Holbox, take time out for a little bit of 'me-time' in a sunset afterglow.
4. Bali, Indonesia
Photo by @sarahfunky
We found your happy place. For beach lovers who like to travel with a side of adventure and culture, Bali is for you. Take a time out on the beach in Seminyak, walk through a temple in Ubud, or hike Mount Kanur.
5. Cabo San Lucas, Mexico
Photo by @wanderworx
Pool or beach? Contemplate two of the toughest choices you'll have to make while you're here. In the meantime, sip on a cold beverage, stop by the spa, or indulge in lavish a la carte dining at your resort while you decide.
6. Krabi, Thailand

Photo by @travelingaroundwithus
Full moon or not, Thailand will enchant you. Discover marine life on a deep sea dive, stay up late night for a moon party, and relax on some of the world's best beaches for the ultimate island-hopping adventure in Thailand.
7. Puerto Vallarta, Mexico
Photo by @wanderthewrld
Margaritas, mariachi, markets? Check, check, and check. Beyond Puerto Vallarta's stunning shores and golden beaches is a lively beach town that never sleeps. Whether you want to unwind on the beach, or celebrate a night out on the town, Puerto Vallarta is the perfect beach vacation.
8. Maui, Hawaii Islands

Photo by @chasingchills
Voted one of the best islands in the world by Travel + Leisure, it's not hard to see why. From the scenic waterfalls along the Hana, to the top of the Haleakala Crater, to the secluded beach coves, picture yourself in Maui.
9. Byron Bay, New South Wales, Australia
Photo by @kirstycane
Surreal coastlines, world-class surfing, and technicolour marine life. Paradise awaits in Byron Bay.
10. Cuba
Photo by @whereareyoutravellingtonext
Where time stands still. Cuba's white sand beaches and irresistible Caribbean rhythms will put the world around you on pause. Head to Varadero or Cayo Coco, some of the island's most popular beaches, or venture off-the-beaten-path for a timeless adventure through Cuba.
Which beach will you choose? Whether you're struck with the unflinching desire to go on a beach adventure in Thailand or Australia, or get away on a quick flight to Mexico or the Caribbean, we have an escape for you! Book today and experience a better beach vacation with Flight Centre. 
Check out our Sun Sale deals, available all month long! We've partnered with Air Canada Vacations, WestJet Vacations and Transat for special deals, as well as savings on sun vacation packages. For a limited time, you can buy one, get one 50% off on select sun vacations with Air Canada Vacations, receive up to $1500 in resort coupons at Paradisus resorts with Westjet Vacations, and save up to$1000 at select Barcelo resorts plus receive up to $1000 USD in resort credits with Transat. 
Call us at 1-855-796-8359 to enquire or book, Live Chat with us, or visit your closest Flight Centre store.