100 Fun Places for Couples to Travel Together
Stuck in a travel rut? We've got just the ticket. Get ideas for your next last-minute couple's trip or bucket list getaway with our Travel Experts' giant list of fun places around the world to travel with your partner. There's nowhere we haven't been!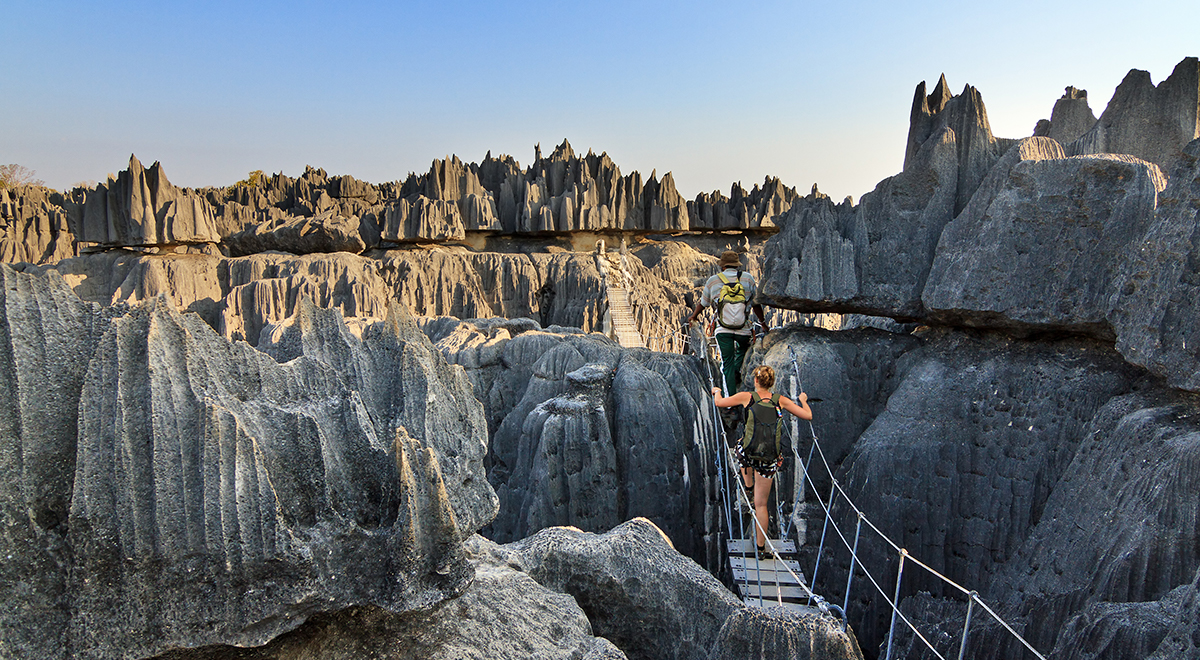 ---
---
Stuck in a travel rut? We've got just the ticket. Get ideas for your next last-minute couple's trip or bucket list getaway with our Travel Experts' giant list of fun places around the world to travel with your partner. There's nowhere we haven't been!
---
Stuck in a travel rut? We've got just the ticket. Get ideas for your next last-minute couple's trip or bucket list getaway with our Travel Experts' giant list of fun places around the world to travel with your partner. There's nowhere we haven't been!
Trip #1: Bangkok city break
Take a guided bicycle tour to Bang Krachao, visit the city's floating markets and Samut Sakhon's floating vineyards, and treat yourselves to romantic nights in trendy rooftop bars.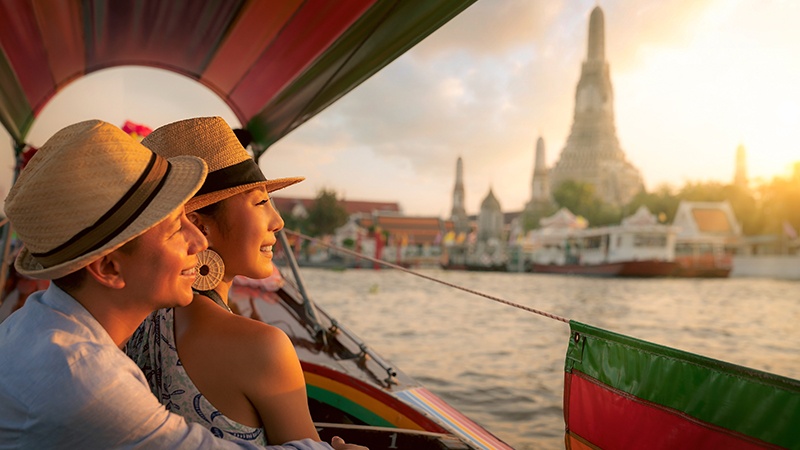 Trip #2: Relax in Goa
Stretch out at Palolem Beach by day, then join in the nightlife once the sun goes down. While you're in Goa, head to Canacona Island to spot monkeys, to Anjuna Beach for flea market shopping, and Arambol Beach for yoga lessons.
Trip #3: Go on an expedition to Antarctica
One of our favourite cruise lines, Hurtigruten, specializes in epic arctic expeditions. Scratch this marvellous destination off your bucket list with arctic wildlife sighting, sea kayaking, camping, and more.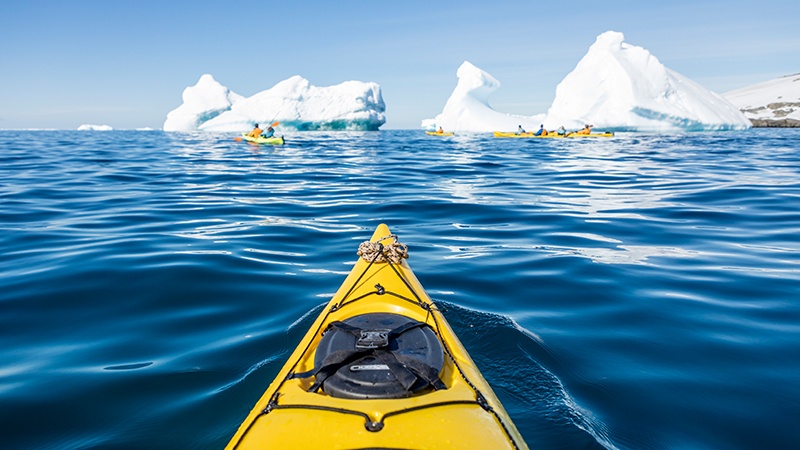 Trip #4: Experience Cartagena
Divide your time between city and nature. Try exploring 16th century Old Town and taking a natural volcanic mud bath in Volcan de Lodo El Totoumo!
Trip #5: Visit a National Park in the Dominican Republic
Join locally owned tour company, Punta Cana Tours, on a beautiful tour of Los Haitises National Park. Take a catamaran across San Lorenzo Bay, check out the Indigenous Taino cave art in Cuevas de la Arena, and have a tasty lunch right beside a waterfall.
Trip #6: Join an outfitter trip in Churchill
There's plenty of adventure to be found close to home! Check out Indigenous-owned Beyond Boreal Expeditions which specializes in epic photo safaris in Churchill, Manitoba along with berry picking trips, polar bear tours, and Northern Lights chasing.
Trip #7: #VacationMode in Fiji
Head to Fiji's most awarded adults-only boutique resort, Tokoriki Island Resort. The luxury all-beachfront-villa property is one of the most romantic places in the world – perfect for hammock snuggling, swimming, diving, and learning about Indigenous South Pacific Island cultures.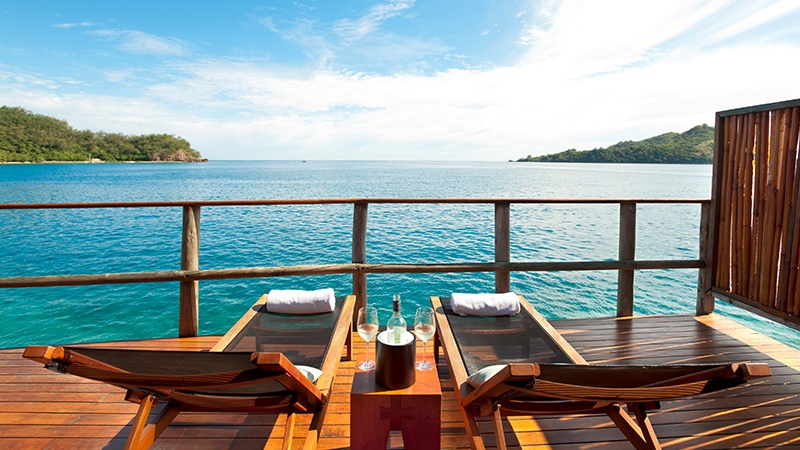 Trip #8: Journey through Jordan
Embark on a mind-boggling sightseeing trip to the ancient city of Petra, the Dead Sea, Jerash, Wadi Rum conservation area, Mount Neba, Ma'in hot springs and more.
Pile on the layers and spend a few days at the Carnaval du Quebec, including the ultimate experience: a night in a hotel made of ice.
Trip #10: Sing along in Saint Lucia
Saint Lucia has some of the best music festivals in the Caribbean including the Saint Lucia Jazz Festival and the Roots and Soul Festival that features reggae, conscious hip-hop, Afropunk, and R&B.
From Viking villages to sunken ships... you'll be surprised what you find. Read more about our favourite destinations here.
Trip #12: Get a Taste of Miami
Chow down on tacos, ceviche, and lobster overlooking Miami Beach. Hop on a guided walking tour of Little Havana's best eateries. From multi-cultural street food to menus by Michelin star chefs, Miami always worth going for seconds.
Trip #13: Sip, sail, and snorkel through Croatia
Croatia's a remarkable travel destination for sun-seekers, Game of Thrones fans, history buffs, and nature lovers alike. Check out some of our favourite things to do throughout Dubrovnik, Split, Hvar and beyond here.
Trip #14: Stay in a desert oasis in Peru
Huacachina is South America's only natural desert oasis, and the perfect place for sand-boarding, wine and pisco tastings, and unique photoshoots.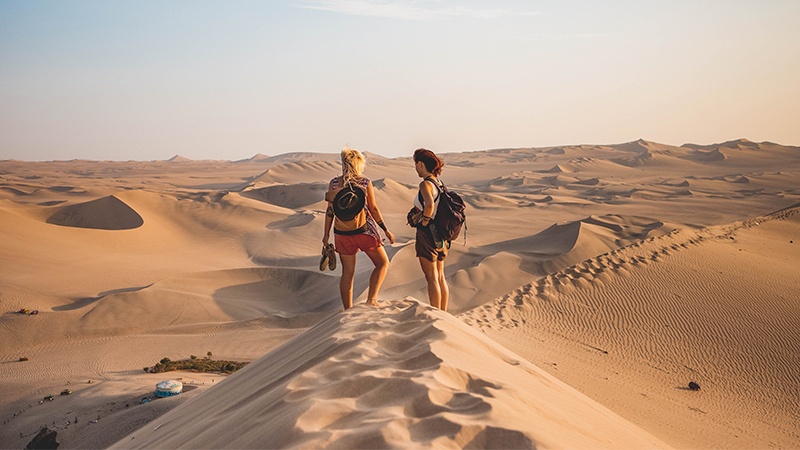 Trip #15: Visit the floe edge on Baffin Island
Indigenous-owned adventure company Baffin Safari offers some of the most unique takes on Canada's North. Experience an arctic hot air balloon safari, dog sledding, nights in an igloo, and days watching wildlife at the floe edge.
Trip #16: Sail the Whitsundays in Australia
A collection of uninhabited national parks in the middle of the Great Barrier Reef, the Whitsunday Islands is an absolute must for your travel wish list. Find your own private island, camp under the stars, and snorkel to your heart's content.
Trip #17: Act like tourists in NYC
Grab a city pass and hit the town! You can embrace the Big Apple's classic attractions like the Empire state Building, Statue of Liberty, and several museums and galleries.
Trip #18: See it all in Shanghai
Visit a Korean bathhouse, sample the street food at Bund, Old Town Market, and the French Concession, then tour Chongming Island's Dongping National Forest Park.
Trip #19: City Break in Athens
From swimming in the riviera to skating at Latraac to exploring the Acropolis and everything in between.
Trip #20: N'Orleans foodie tours
Head to the French Quarter, America's oldest public market, and all throughout New Orleans for cajun country and creole cuisine. Yum!
Trip #21: Cruise to Alaska
Don't head south for the summer, go north! Choose from a plethora of fantastic Alaskan cruise and cruisetour experiences from some of our favourite cruise lines.
Trip #22: Sunning and shopping in Seminyak
Just 25 minutes outside Ngurah Rai International Airport, Seminyak is always worth the day trip. Sip cocktails by the Indian Ocean, pop into a yoga studio, or enjoy a mini-shopping spree.
Trip #23: Bordeaux by the glass
Experience some of the world's most well-loved and praised wines in beautiful Bordeaux, France. Check out some trip tips here.
Trip #24: Stay in a villa on the Amalfi Coast
Enjoy the views of Positano's pastel covered cliff and busy boats from the luxurious Villa Boheme. Perfect your stay with a day trip to the isle of Capri!
If the Caribbean's first and largest Carnival isn't already on your travel wish list, it should be! Plan your visit a year or two in advance so you can be sure to enjoy the bacchanal to its fullest.
Trip #26: Fall in love with London
There are countless ways to experience this well-loved capital. Try a tour of the Harry Potter Studio, music-inspired walking tours, and Bustronome: part coach tour, part gourmet dinner.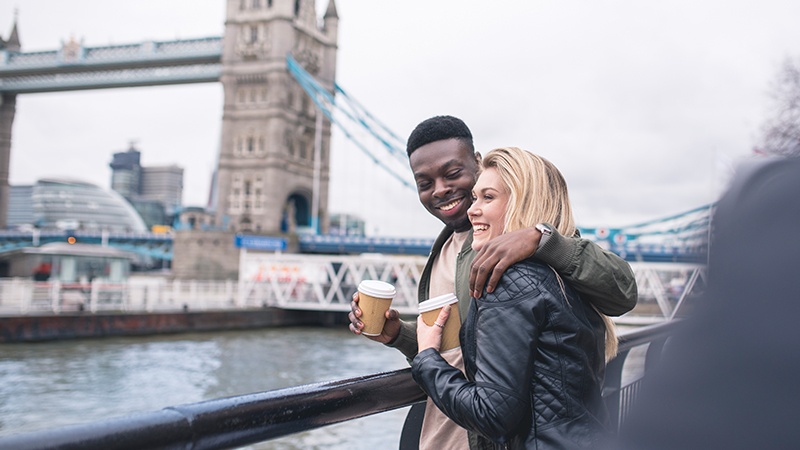 Trip #27: Soak up the culture of Seville
This Spanish city has so much to appreciate: the Feria de Abril festival, flamenco performances, and tours of Plaza de Espana, gothic architecture, and Andalusian cuisine.
Trip #28: Stockholm city break
Have your fill of Swedish eats: crayfish, räkmacka shrimp sandwiches, meatballs, and sugary semla. Stockholm offers outdoor pursuits, fascinating Viking history, and plenty of museums and galleries to explore.
Trip #29: Life in Lisbon
Between fado shows, tuk tuk tours around the city, and sunset cruises along the coast, there's never a dull moment in Lisbon.
Trip #30: Be captivated by Cappadocia
Experience this fascinating Turkish city to the fullest with cave house stays, hot air balloon rides, and tours of wineries, national parks, museums, and more.
Join in the world's largest Carnival festival, fill up on Afro-Brazilian cuisine, chill out at the beach, and check at Capoeira performances!
Trip #33: Beijing for the history buff
Make a point of seeing all eight UNESCO World Heritage Sites in Beijing, including an overnight camping trip on the Great Wall of China!
Trip #34: Escape to the Dutch countryside
Visit Giethoorn, a car-free village in the Netherlands, for a quiet vacation spent boating along the canals, biking around farmhouses, and enjoying fun pursuits like archery and minigolf.
Trip #35: Bogota city break
Play a game of tejo in Salento, learn the secret to roasting the perfect coffee been in a coffee estancia, dance the night away in Bogota's nightclubs
Trip #36: Journey across Namibia
Join a safari through Namibia's awe-inspiring national parks, from Etosha to Spitzkoppe, Waterberg to Epupa Falls, Mudumu, Khaudum and so much more!
Plan a magical stay in Dromoland Castle in Ireland, complete with a trip to the photogenic Cliffs of Moher.
Trip #38: City break in Montevideo
Get a taste of life in Uruguay's exciting capital. Experience an asado, a traditional barbecue enjoyed over several hours with good company and even better Uruguayan wine), explore street art along car-free walkways, and duck into a nice patio for a tasty bite.
Trip #39: Slow it down in Chianti
Stay in a Tuscan country house style boutique hotel, L'Ultimo Mulino for a beautiful and relaxing holiday. Not far away, try booking a horseback trail ride through the vineyards of Chianti.
Trip #40: Ski escape in Switzerland
Take the train to Jungfraujoch, up to the "Top of Europe". Afterwards, going down is the fun part! Take your pick of fantastic ski resorts in winter or beautiful hiking trails in the warmer months.
Trip #41: Greek island hopping
You don't need to own a sailboat to go sailing through Crete, Mykonos, Rhodes, Santorini, and more of Greece's beautiful Mediterranean islands. Check out our easy guide to see your options!
Take your date night to the next level with bar crawls, dancing to live music, and scarfing down mouthwatering Dominican late night eats.
Trip #43: Las Vegas your way
Concerts and magic shows, Grand Canyon tours, pool parties, or maybe a little luck?
See Cuba off the resorts… or better yet, hear it! Plan a guided tour of Cuba's Afro-Cuban rhythms.
Trip #45: Beach and beyond in Bahamas
With 700 islands and 2,400 cays, you'll never run out of islands to experience in the Bahamas. Unique to this country is the People-to-People program which connects you with a local host family for a fun night of great food and even better conversation.
Trip #46: Stay in a houseboat in Amsterdam
You can't get more central than this! See the famous canals of Amsterdam by night and by day by booking accommodations in your very own houseboat hotel.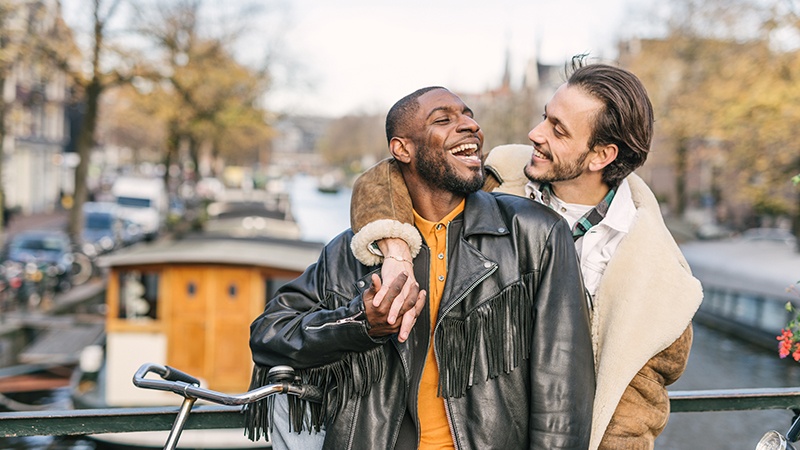 Trip #47: Hike the Himalayas
Find the trailhead at Nepal's Manaslu mountain for a scenic hike of epic proportions. If you're up for the challenge, train for the big one: Mount Everest. Don't forget to spend time at important temples including Boudha Stupa and Shri Pashupatinath.
Trip #48: Joshua Tree jaunt
Combine city and wilderness by staying in Palm Springs and planning day trips into Joshua Tree National Park.
Trip #49: See it all in South Korea
Join G Adventures for a guided small group tour of Seoul, Busan city, and Jeju Island.
Trip #50: Cruise the Galapagos
For a one-of-a-kind perspective on the Galapagos Islands in Ecuador, experience Celebrity Cruises' award-winning Galapagos getaways: complete with twice daily excursions to see the famous local wildlife.
Trip #51: Pucker up in Paris
Plan your trip around our top 10 romantic things to do in Paris or just show up and let the romance lead the way!
Trip #52: Lagos city break
Order up delicious to-go eats at the city's best bukas. Snooze on the beach. Shop 'til you drop. Grab last-minute concert tickets. However you spend your time in Lagos, the time will fly by!
Trip #53: Relax in Koh Samui
Stay in a spa pool villa at X2 Koh Samui (complete with all-inclusive spa treatments for two!) and get to know Thai cultures at the local temples.
Trip #54: Best of Germany
Start your vacation in bustling Frankfurt, then find time to get lost in the streets of Nuremburg before heading south to Munich. Leave some time for day trips to Heidelberg and Neuschwanstein Castle.
Can't decide between booking your next trip in Laos, Thailand, Cambodia, or Vietnam? Don't choose! Your newest adventure can be found just off the banks of the mighty Mekong aboard river cruises like Avalon Waterways, AMA Waterways, or even G Adventures.
Trip #56: Boutique Marrakech
Insta-worthy from top to bottom, plan a stay in the palatial Jnane Tamsna boutique hotel – complete with Moroccan cooking classes, Arabic calligraphy lessons, and gorgeous gardens.
Trip #57: See it all in Singapore
Follow your nose to diverse cuisines at Singapore's famous hawker centres. Follow the sounds of the world's highest indoor waterfall in Gardens by the Bay. Follow your heart all throughout stunning Singapore!
Book a romantic stay in The Rees Hotel in Queenstown, New Zealand – the perfect hub for your bungy jumping trips, Milford Sound tours, and guided wine tours. Cheers!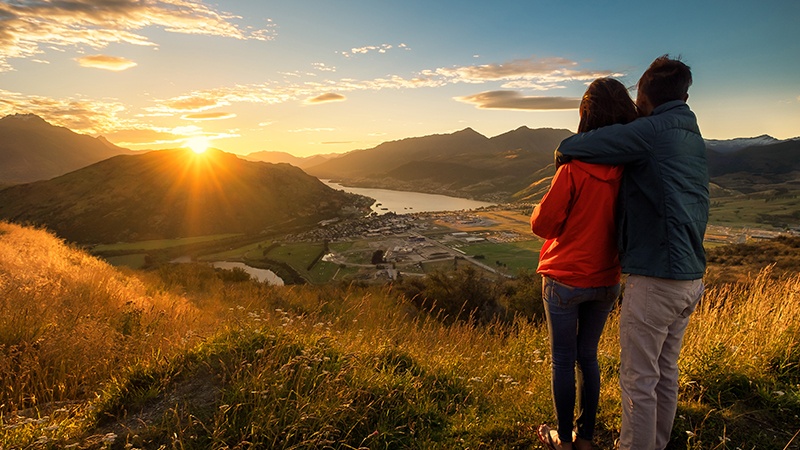 Trip #59: Mexican foodie tour
Taste your way through Mexico City, Puebla, Oaxaca, and Huatulco with Intrepid Travel.
Trip #60: Overnight in Algonquin
Have you really seen Ontario if you haven't gone camping in Algonquin Provincial Park? Take your pick from tent and RV glamping sites, yurt rentals, or backcountry adventures to experience Algonquin your way.
Trip #61: Mumbai city break
You could spend forever in Mumbai and still have more to explore. Check out the Kanheri Caves carved Buddhist temple, Gateway of India, Colaba Causeway shops, and Chhatrapati Shivaji Maharaj Vastu art & history museum.
Trip #62: Pack your bags for Patagonia
Feast your eyes on the glaciers of Los Glaciares National Park, the famous Marble Caves, and the penguins and dolphins of Punta Tombo.
Trip #63: Stay in a riverboat on the Nile
Join Intrepid's premium small group tours of Egypt for a mind-boggling tour of ancient tombs and temples and modern Egyptian cultures.
Trip #64: Snorkel in Bali
Bali is one of the world's premier snorkelling and diving destinations. Check out our handy guide for planning an underwater trip!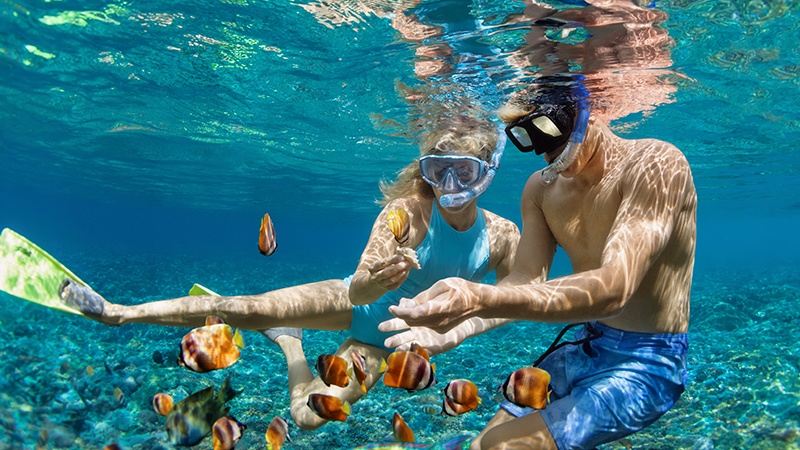 Trip #65: Throw tomatoes in Spain
When summer wraps up, the city of Buñol gets messy. Book your trip early to join in the tomato-chucking fun of La Tomatina festival.
Trip #66: Experience Ethiopia
Travel to the birthplace of humanity to tour the rock-hewn churches of Lalibela, visit the winding Blue Nile, and of course, have your fill of mouthwatering Ethiopian cuisine.
Trip #67: Hawaii's natural wonders
Hiking, surfing, cycling, swimming – you can do it all on Hawaii's beautiful islands. Make sure your itinerary includes a visit to Waimea Canyon State Park, a helicopter tour of Hanapepe Valley, and a trip to Manawaiapuna falls.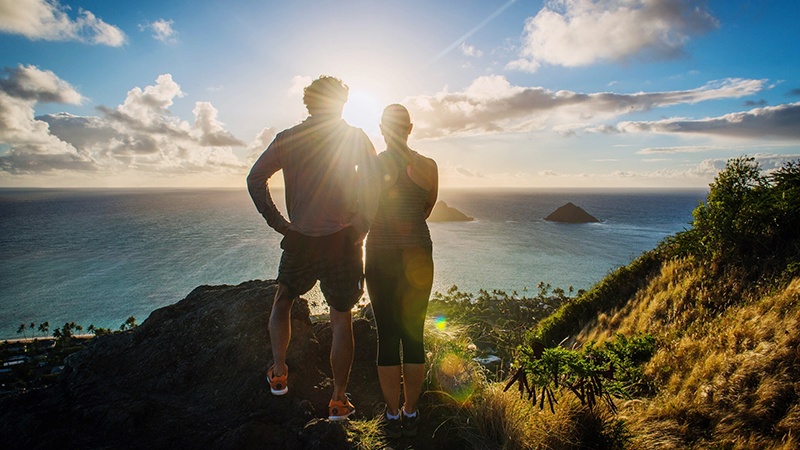 Take your pick from our top things to do in the French Riviera or create your own bucket-list-worthy trip.
The Cliffs of Moher, Isle of Skye, Stratford upon Avon, and London's Tower Bridge are all just a hop across the pond.
Trip #70: Island hop in the Philippines
Board a bangka and get to know the gorgeous Caramoan islands up close.
Book a Hello Kitty flight to Taiwan aboard EVA airways, then roam across Kaosiung city. Visit the night market, Love River, Lotus Pond, E-DA theme park, and so very many museums.
Trip #72: Rio city break
Ride the cable car to Sugarloaf Mountain, spend a day at Copacabana beach then another at Ipanema (watch out for that girl), explore Niteroi Contemporary Art gallery and Museo do Amanha science museum, or catch a game of soccer (excuse us, football) at Maracanã stadium.
Trip #73: Chillax in Zanzibar
Visit the locally owned Zanzibari hotel – a little slice of perfection on a stunning stretch of the beach.
Trip #74: Rockies by horseback
Join Indigenous-owned Horseback Adventures Ltd. for a unique experience of the Canadian Rockies. You'll ride through Paradise Ridge, Jasper National Park, and overnight in cabins and tents along the way.  
Trip #75: Sip your way through Chile
Embrace your inner sommelier with an epic wine tour through Casablanca Valley, Aconcagua Valley, San Antonio Valley and more.
Trip #76: Kyoto city break
This former Japanese capital is an absolute must-visit for every traveller! Explore the city's palaces, food markets, restaurants, temples, cherry blossom gardens, and Kansai onsens.
Trip #77: Have a very Venetian vacation
Tour Murano, Burano, and Torcello islands, sample your way through Venice's famous chocolate and wines, and see the city from a serenading gondola (as if hiring a gondola in Venice wasn't cool enough!).
Trip #78: Istanbul city break
From the top of Beyoglu rooftop clubs to the bottom of your cup of Turkish coffee, you're going to love Istanbul. Fill your trip with experiences at Istiklal Street shops, Bosphorus cruises and Princes Islands ferry rides.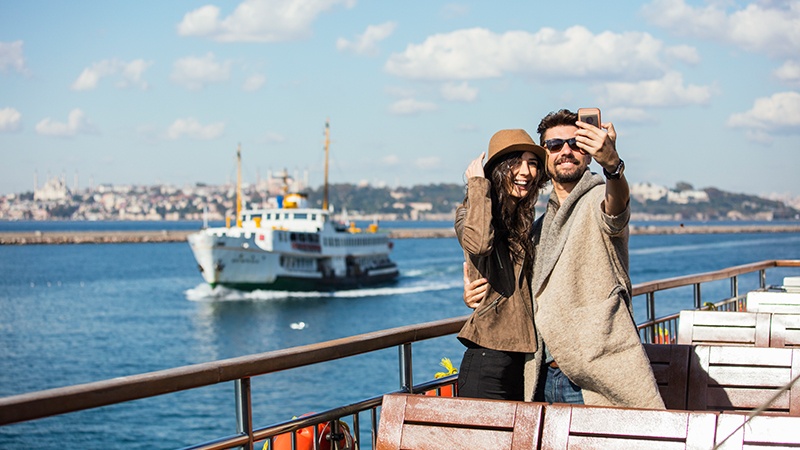 Trip #79: Road trip in Antigua
Rent a car and explore the highlights of the island with our Caribbean road trip guide.
Trip #80: Visit South Korea's sexiest theme park
Jeju Island might be famous for its postcard-perfect beaches, luxury resorts, and epic diving sites. But you can't come here without heading down to Loveland's x-rated art installations. You can thank us later.
Trip #81: Ski the Andes
Cool things down with a trip to the southern hemisphere's winter season. Chile's fabulous ski resorts are waiting!
Trip #82: Delhi city break
Haggle at Chandni Chowk market, climb the minaret of Jama Masjid mosque, take a day trip to Pink City (Jaipur), and enjoy a Bollywood movie night at Raj Mandir theatre.
Trip #83: See it all in Iceland
Bring your camera! Book a Golden Circle tour, visit the Insta-worthy blue lagoon, marvel at the Northern Lights, and drool over Reykjavik's famous hot dogs.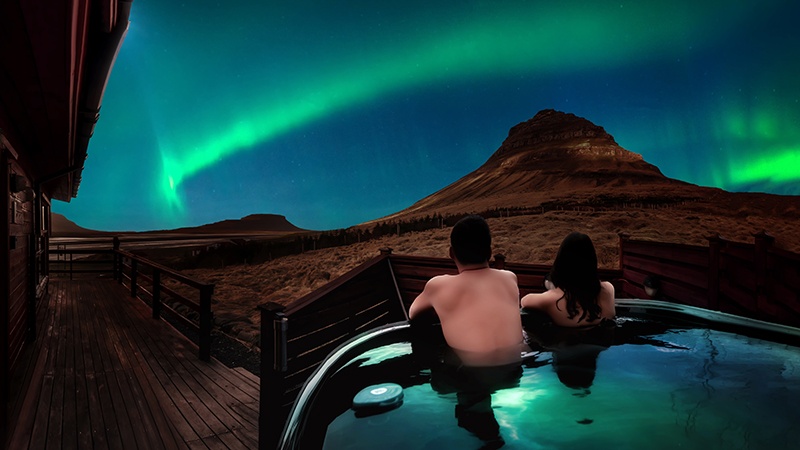 Trip #84: Marvellous Madagascar
Madagascar might be one of the most unique places on earth, but you'll have to see for yourself to decide. Walk through the Avenue of the Baobabs and spot lemurs and chameleons in Lokobe Reserve. Take a deep breath and cross Big Tsingy suspension bridge, and take a big bite out of Malagasy cuisine. Hike mountains, have lazy beach days. It's all here!
It's not only Machu Pichu itself, it's the journey there that's worth every step.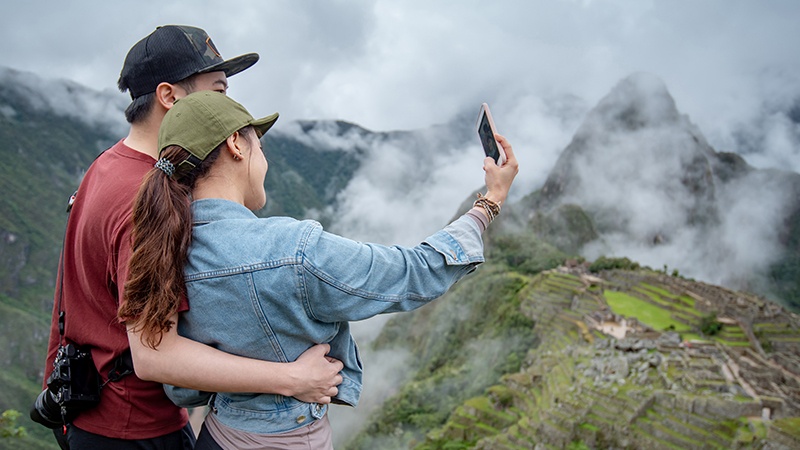 Trip #86: Soak up the sounds of Jamaica
Join locally owned JaMIn Tours for a private tour of Jamaica's world-famous music scene across Kingston, Montego Bay, and more.
Start with a few days in vibrant Johannesburg, then join a guided tour of the national parks all along the way to Victoria Falls.
Explore the car-free zones of the city. Check out open air museums, public art and concerts, and of course, tango shows.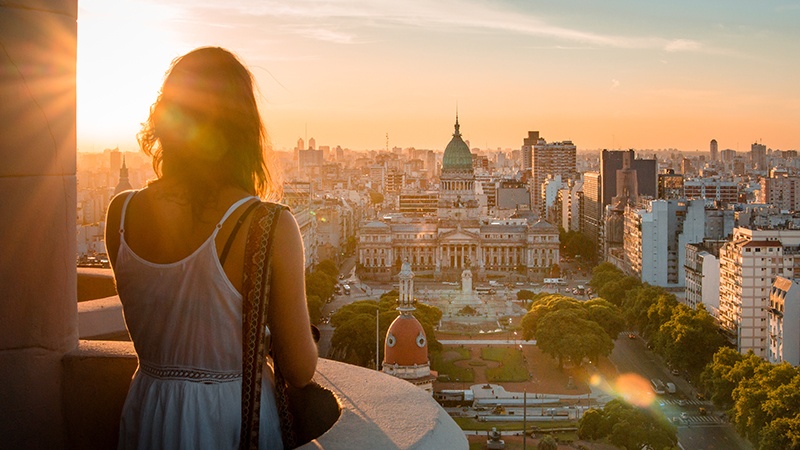 Trip #89: Unwind in Ubud
Stay in Wapa di Ume resort in the Balinese uplands, surrounded by rice paddies, ravines, and forests.
Trip #90:  Experience Dia de los Muertos
Head to Mexico City with G Adventures for a guided experience of Day of the Dead.
Trip #91: Chew through the Czech Republic
The world-famous bar scene and underappreciated tapas eats are always worth a visit! Czech out (… sorry) our Prague foodie guide for inspiration.
Trip #92: Immerse yourself in Okinawa
Make your own shisa at a Yachimun pottery studio, book tickets to a Ryukyu opera, munch on tasty beni imo sweet potato tarts, and snorkel off the coast of Okinawa Island.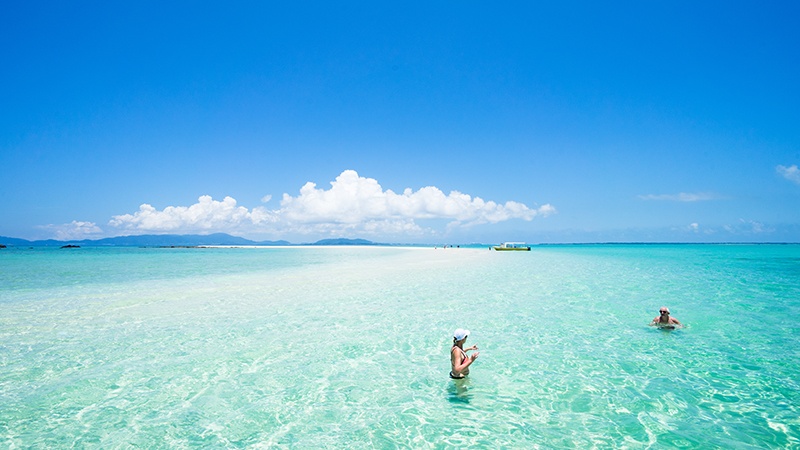 Trip #93: Cruise through the Panama Canal
Choose the experience that fits your style! Panama Canal cruises are offered by so many of your favourite cruise lines, from family friendly to luxury small ships.
Trip #94: Fall in love with the Maldives
Use our handy guide to plan your romantic vacation in the Maldives.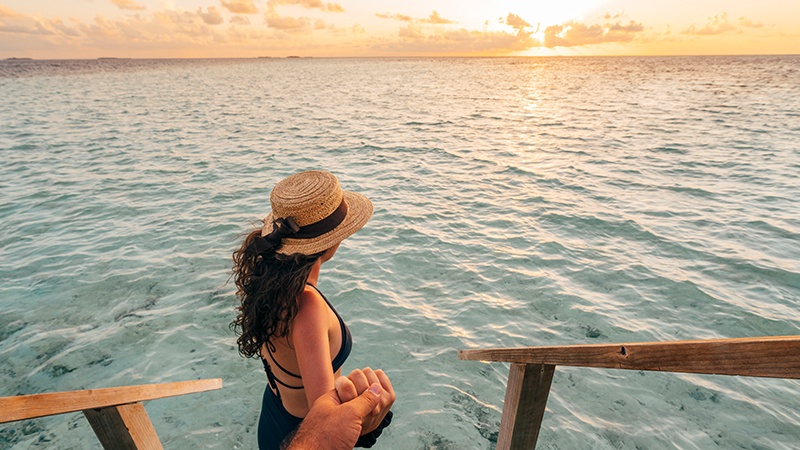 Trip #95: Dip into Budapest
Historic sightseeing, epic coffee houses, and of course Hungarian thermal baths await.
Trip #96: Dubai in a heartbeat
In case you missed it, you can get a free two night's stay at select hotels in Abu Dhabi with your Etihad Airways multi-city flight. Ask your Travel Expert for offer details and tips for making the most of your time in the city.
Trip #97: Moscow city break
Architecture tours, vodka crawls, husky sled rides… heck – you can even shoot a bazooka at Park Patriot military base! Moscow has so many different sides to see and enjoy.
Enjoy the best of Cabo San Lucas, La Paz, Mazatlan, and Puerto Vallarta on one epic odyssey.
Trip #99: Sights of Hong Kong
Catch the scenic views from the Ngong Ping cablecar, the stunning light shows at Victoria Harbour, and the seemingly endless shoreline at Sai Kung's beaches.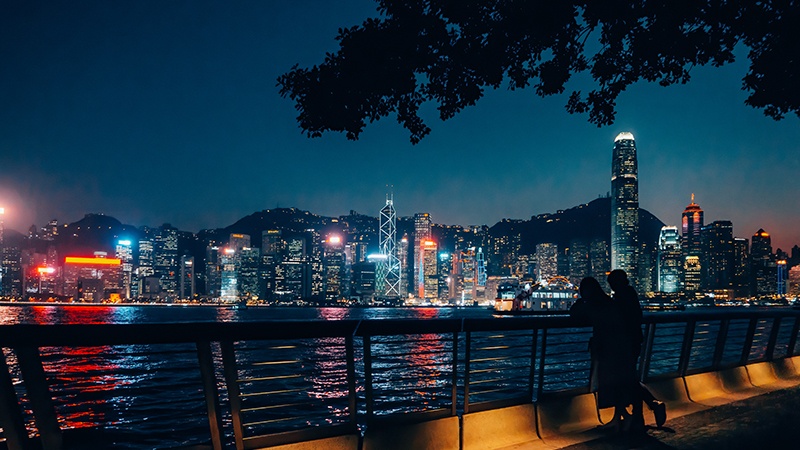 Trip #100: Visit Flight Centre to plan another getaway!