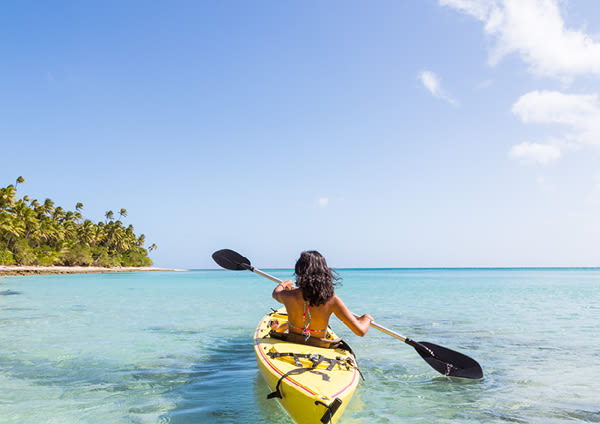 Say Bula to crystal clear waters, lush beach resorts, cocktails by the pool and some of the friendliest people you will ever meet in Fiji. In our humble (and pina colada soaked) opinion, a Fiji vacation is ALWAYS a good idea. Nestled in the South Pacific, Fiji boasts the pristine Yasawa Islands, picture-perfect Coral Coast, family-friendly travel deals and romantic adults-only all-inclusive packages. Prepare to spend days embracing the concept of 'Fiji time', lazing by the pool, meandering along waterfall walks, snorkelling on colourful coral reefs and making memories with the people you love most. If you're keen to take a break from the hustle and bustle of everyday life, then check out Flight Centre's Fiji vacation packages and book your island escape today.  
Deals with your name on them...
Explore vacations by interest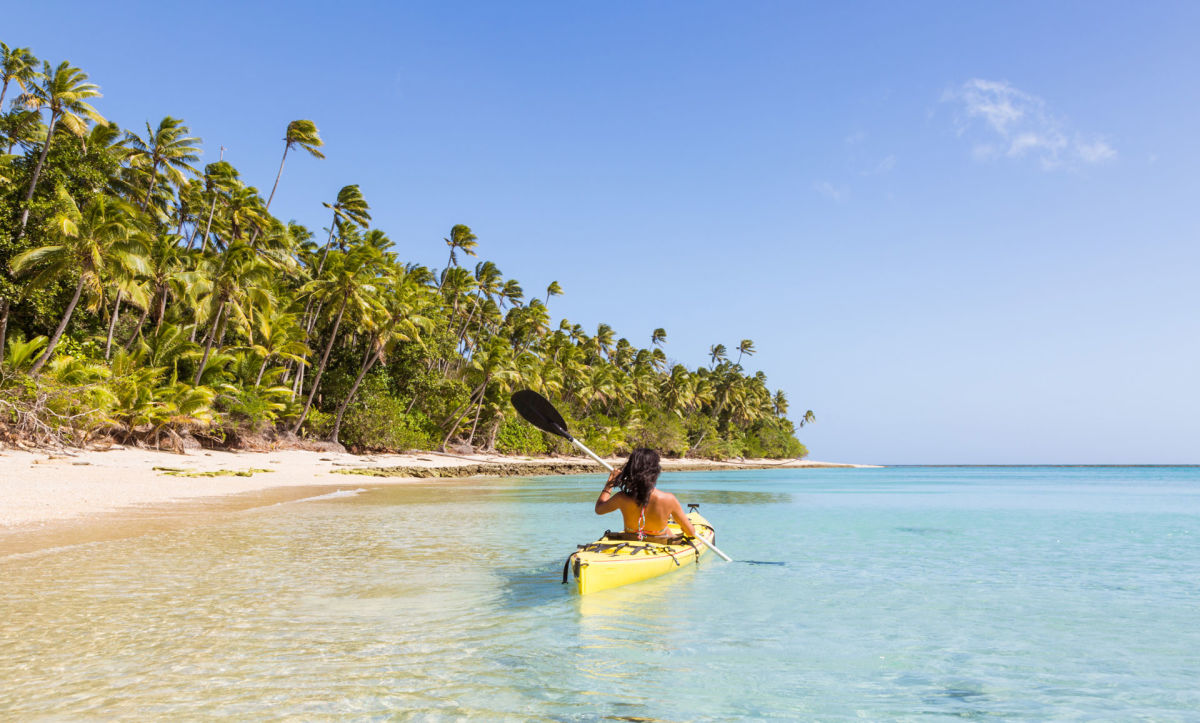 Expert tip
Island time is real, just go with the flow. Part of the charm of the islands is that life is too beautiful to be worried about being on time. Plus, I have never missed a plane, boat or transfer connection yet.
Frequently asked questions
What to take on vacation to Fiji?
When you're packing for a trip to Fiji, don't forget the essentials like your visa, passport, camera, chargers, some FJD and the correct power adaptor. Aside from that, think tropical thoughts and pack a few swimwear options, some flip-flops, a hat, sunscreen, a towel and a good book. Leave the watch at home though, you're on Fiji time now.  
---
Where to go on vacation in Fiji?
It's hard to go wrong with Fiji, but you can cater your itinerary to be more aligned with your travel goals. If you're heading over for a family vacation, consider Viti Levu and the resorts along the Coral Coast. Surfers and beach bums will thrive in the Mamanucas and Yasawa Islands, while those seeing cultural visits and off-the-beaten-track adventures should head to Vanua Levu and Kadavu. 
---
How do I go about cancelling my Fiji vacation package?
---
When is the best time to visit Fiji?
Fiji's sublime tropical climate means you can enjoy warmth and perfect snorkelling and sunbaking conditions year-round. If you're hoping to avoid rain at all costs, consider visiting between May and September, before the wet seasons kicks off from October until April. 
---
What is there to do in Fiji?
Swim, snorkel, surf, snooze, eat and embrace the very best aspects of Fijian culture. Step into the slow lane and live your best tropical life, enjoying the spoils of nature and warm Fijian hospitality.  
---
How to find the best vacation package to Fiji?
Flight Centre's team of Travel Experts are firm believers in the value of Fiji time and have jumped at every opportunity to try everything Fiji has on offer. We've worked hard to curate the best Fijian vacation packages on the market. From luxury resorts to family-friendly vacations and diving expeditions, check out our range of Fiji vacation packages in-store or online today.   

 
---
...loading
Popular vacation destinations