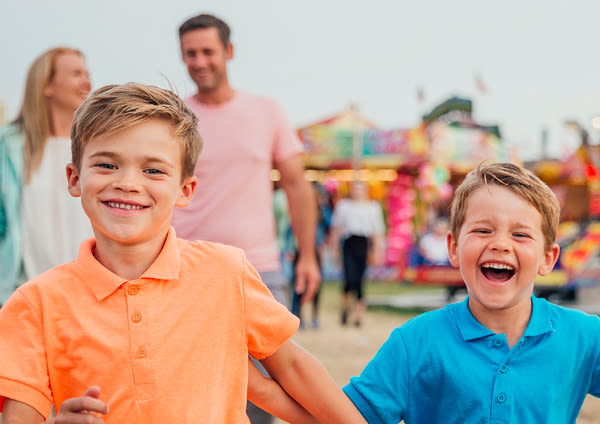 There has never been a better time to pack up the kids and head out on a family friendly vacation. Whether it's a quick weekend family trip from the daily grind or a chance to hop on some international flights and explore exciting new vacation destinations, travelling with your little ones is the ultimate way to create memories that will last a lifetime. Our Travel Experts have crunched the numbers and lined up some primo family vacation packages that will leave the kids raving. With everything from theme parks to road trips, water parks, national parks and beach resorts, our kid friendly family vacation packages have covered all bases. "What about kids clubs?!" We hear you cry. Stress less, dear parent, we've got kids club, water parks, beaches and swimming pools galore, which means you'll have a chance to sit back and enjoy some kid-free relaxation. With the Flight Centre Travel Experts taking care of all the details, there is only one question left for you to answer - are we there yet? 
Deals with your name on them...
Explore vacations by interest
Frequently asked questions
What is a family vacation?
Every parent knows that there is an art to travelling with kids. The best family vacations are the ones that cater to the whole family, from the smallest members to the biggest. Jam-packed with plenty of things to see and do, family vacations are about making memories for all the right reasons.
---
Where to go on a family vacation?
The world is your oyster! When it comes to family vacations, where there's a will, there's a way. Talk to our Travel Experts today to start planning your perfect family vacation.
---
How to plan a family vacation?
Think of the things you enjoy doing together as a family and start there. Our family vacation packages have all bases covered, from theme parks and day trips through to kids clubs, in-resort activities and swimming pools galore.
---
...loading
Popular vacation destinations