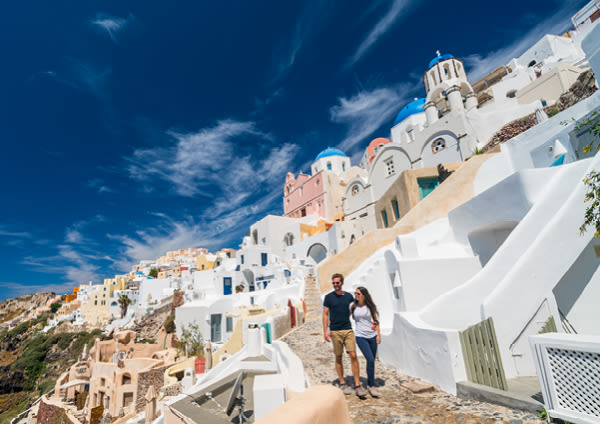 Greece is known for its sandy beaches, boat trips, beach resorts and Greek islands nestled in the Aegean Sea. A country notorious for its lively, party atmosphere; its secluded beaches, olive groves and ancient ruins offer a refined, family friendly option for those chasing a more laidback experience. If the idyllic sunny weather isn't enough to win you over, Greece also serves up delicious Mediterranean food, rich with vegetables, meat and seafood. Our Flight Centre Travel Experts have a wide range of Greece vacations waiting for you to explore. Meet you there with a cocktail in hand?
Deals with your name on them...
Explore vacations by interest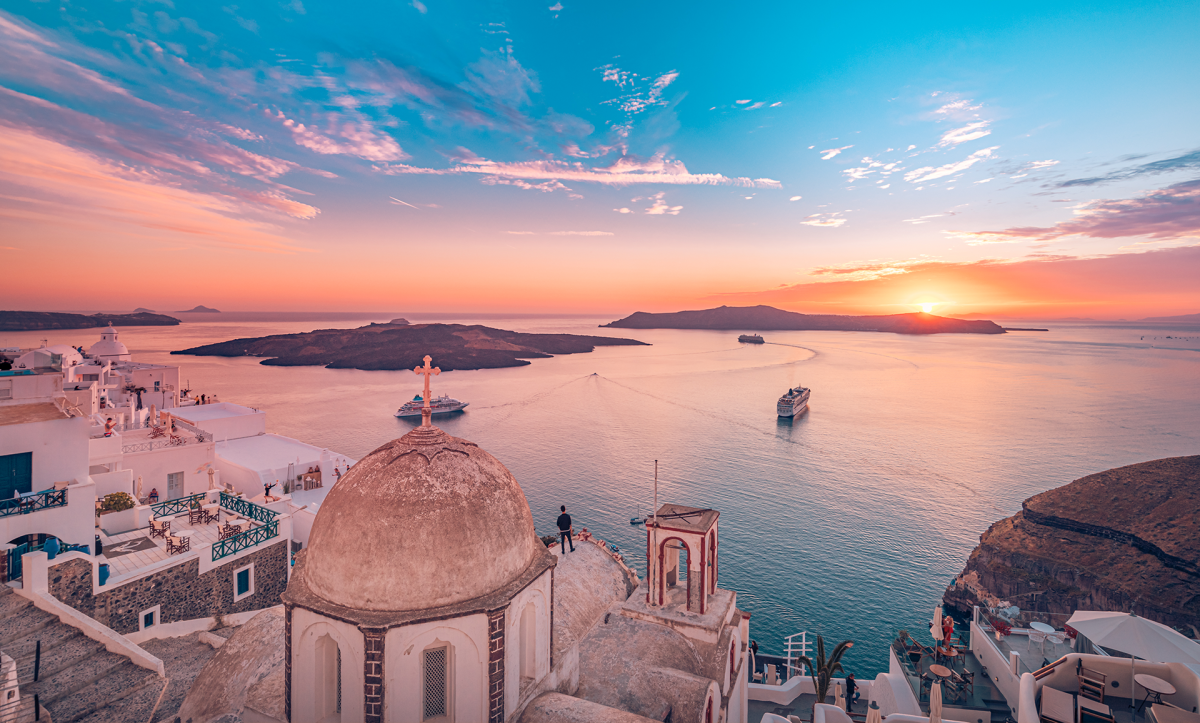 Expert tip
Tuesdays and Sundays are the days to visit in the summer as this is the main day European tourists come and go from the island so can be quieter.
Frequently asked questions
Where should I go in Greece for the first time?
Start your Greece vacation with a bang in Crete - it's a city full of ancient ruins, buzzing cities & did we mention glorious beaches?
---
Which island should I stay in Greece?
Crete & Santorini are the answer for year-round vacation goers. They both boast year-round sunshine, great beaches & affordable restaurants for all travelers. 
---
When is the best time to visit Greece?
To avoid crowds visit Greece in late May or late October. If you're planning a beach vacation, the water is warmest from June to September - just remember to pack sunscreen.
---
What is there to do in Greece?
Feast on traditional Greek food, island hop & dive the crystal-clear waters or simply grab a book & head for a breathtaking view to soak up the sun.
---
How to find the best vacation package to Greece?
With years of experience under our belts, and a decent tan to show from our time spent in the sun, the Flight Centre Travel Experts will always have the best Greece vacations available.
---
How many days is enough for Greece?
7 to 10 days is a perfect start for your Greece vacation with enough time to island hop, visit the major cities & eat lots of Moussaka.
---
What to take on vacation to Greece?
Don't forget your universal power adaptor, passport & the most comfortable pair of shoes you own to explore. For main character vibes, we recommend headphones & a great playlist! 
---
Where to go on vacation in Greece?
Time poor? Pick the Saronic Islands. Partying with your friends? Cyclades is a no brainer. For an in-depth Greek escape, split your time over Athens, Crete, Santorini & Mykonos - there's so much to see.
---
How do I go about canceling my Greece vacation package?
---
...loading
Popular vacation destinations